Two Penny Opens in Calgary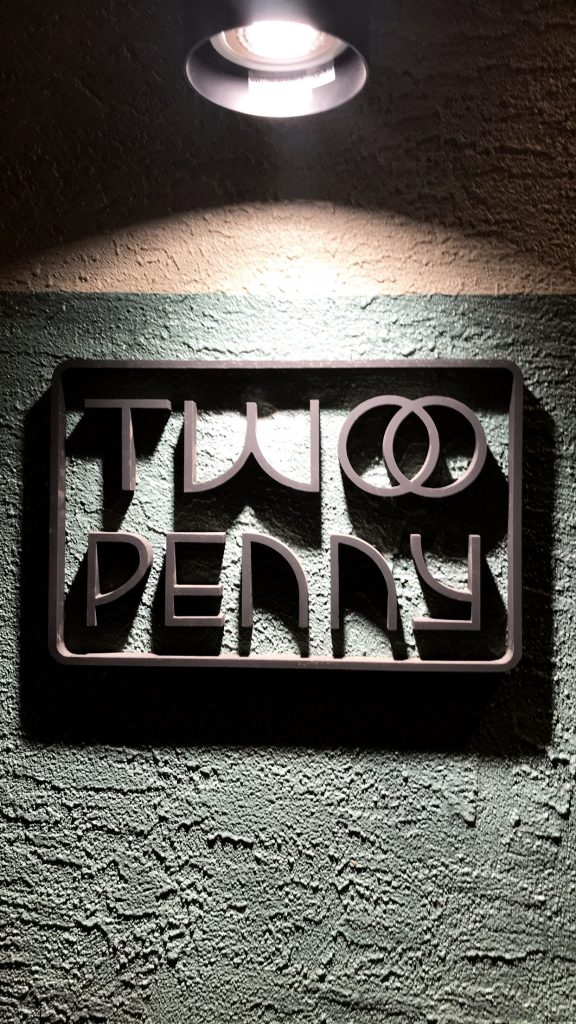 Two Penny, Calgary's newest Chinese spot opens in Calgary on 1213 1 Street SW in Victoria Park. Like the other restaurants in the Thank You Hospitality Management, Two Penny does not accept reservations. Open hours are 5 pm until 11 pm 7 days a week and in the Tearoom Sunday through Thursday 6pm until 12pm, Friday & Saturday 6 pm until 1 am.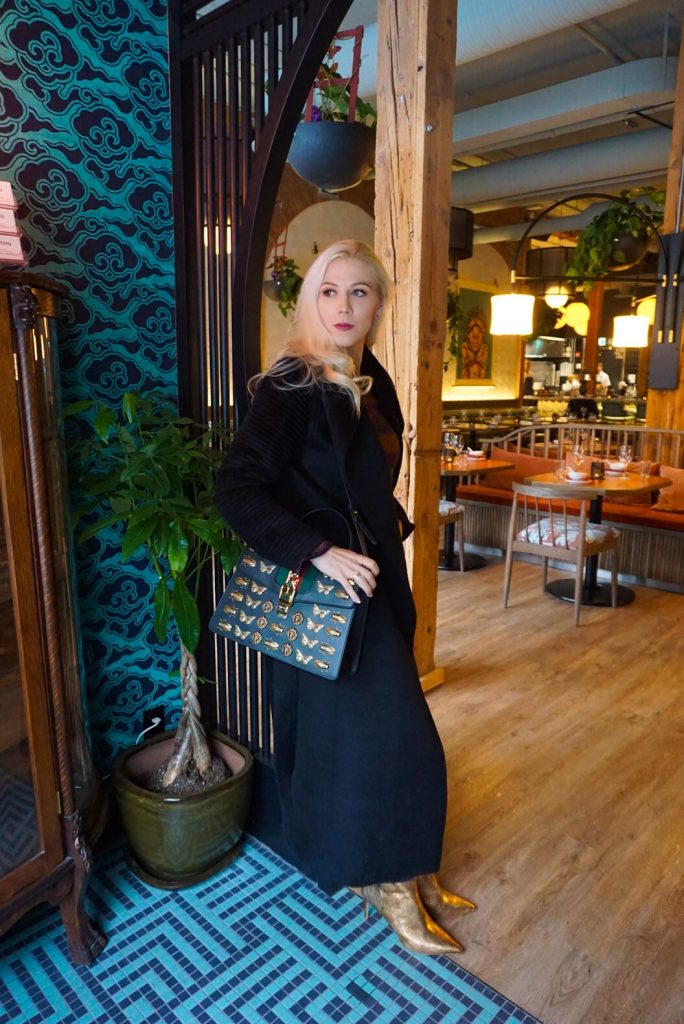 I have visited Two Penny twice since the opening 10 days ago. The visits were a week a part, and I ate different things on each visit because I couldn't fit it all in the first time around. I now have a few favorites that I will be sure to order on my third visit.
On this second visit I was joined by some of my favorite people who love to eat as much as I do,  Lana Rogers, Kait Kucy, Mike Morrison and Brittany Savage . It was great sitting with such a diverse group (pallet wise that is, we all had different dietary restrictions and it all worked).  I photographed everything that came to the table, even if I wasn't eating it so I could share it with you 🙂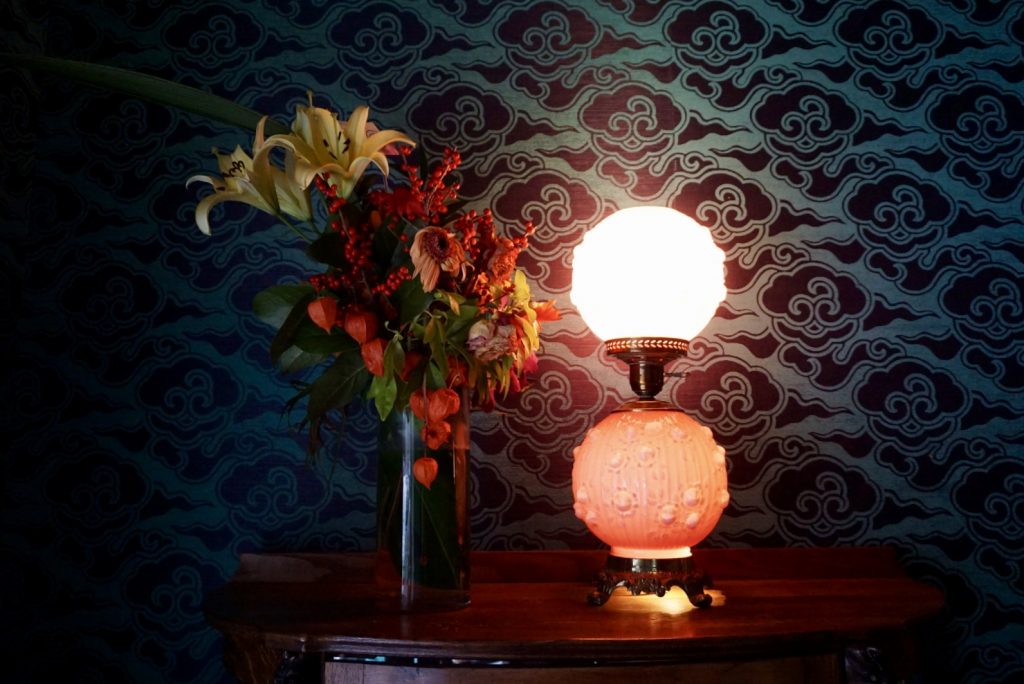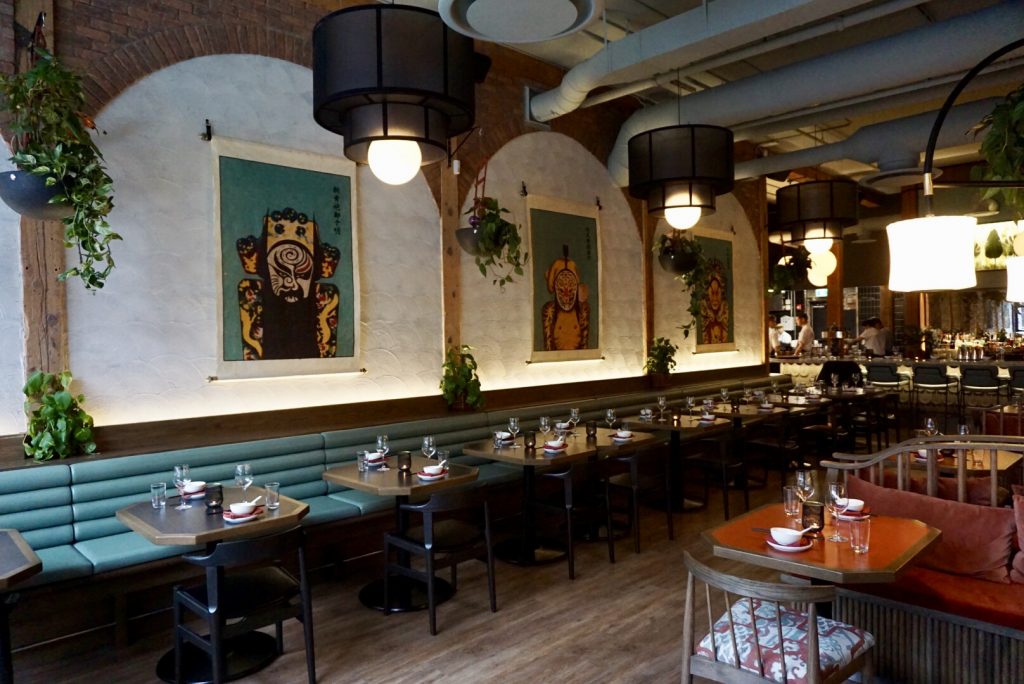 Two Penny's fresh interior space was developed by Calgary based design studio Sarah Ward. Sarah Ward Interiors specialize in creating iconic public gathering places, as the firm has done with the numerous other restaurants they worked on in the city such as Proof, Nash, Elbow Room and Home & Away . Two Penny's interior merges traditional Chinese elements with streamlined Art Deco motifs.
Two Penny's main floor boasts elaborate patterns, rich textures, and a bright colour scheme of rose and turquoise. Its informal basement counterpart, the Tea House is reminiscent of a gritty, hidden enclave, outfitted with reclaimed elm screens, graphic tiger wallpaper, and modern Chinese ornaments.  I felt a bit like I walked in to a Wong Kar Wai movie set 🙂 I love the entrance, the bar and the light fixtures. So nice to have a new space with yummy eats to spend time in on these balmy Calgary evenings.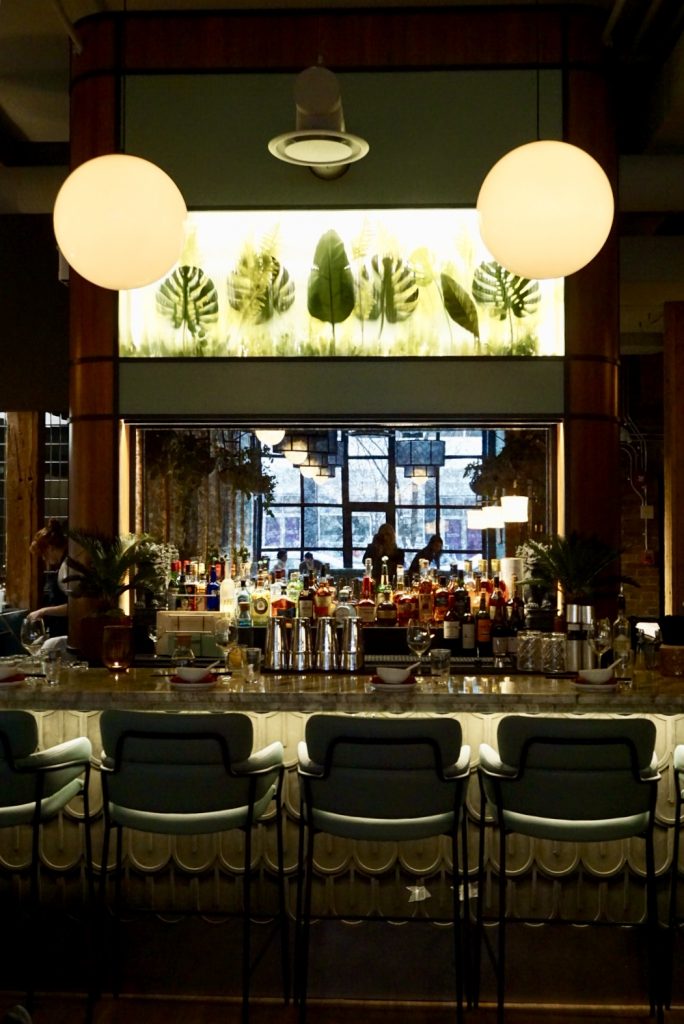 Focusing on cognacs, brandies, and whiskies at Two Penny  has contributed both classic cocktails and new signature creations. Rounding out the Two Penny bar program is a carefully curated beer and wine list, selected to pair perfectly with flavourful Chinese favourites by industry favourite Stephen Phipps, formerly of Bourbon Room and Ricardo's Hideaway.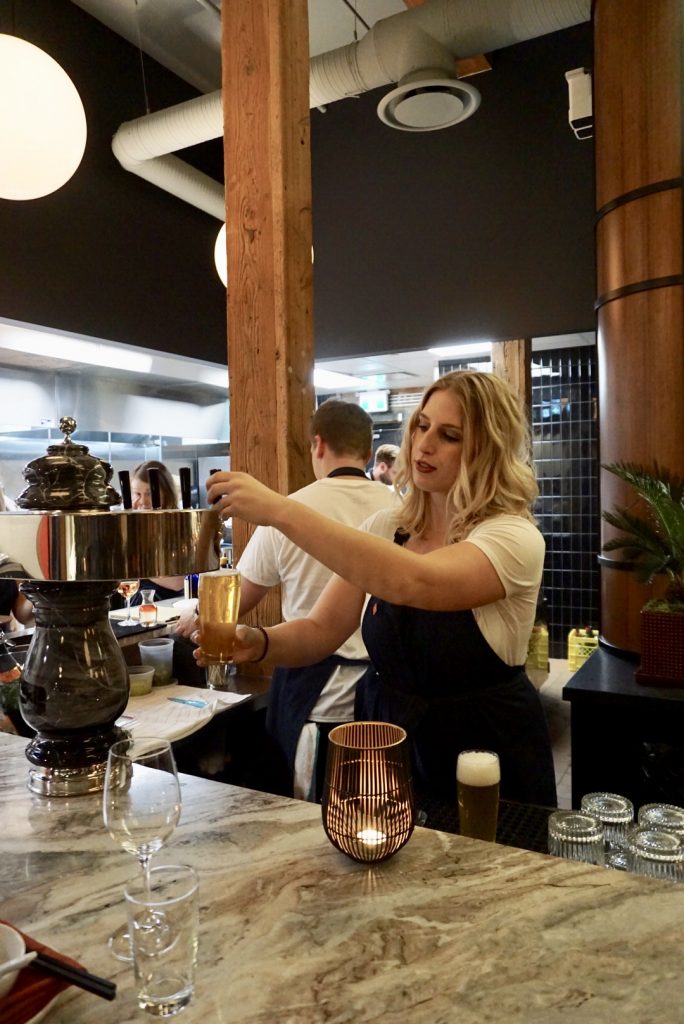 Restauranteur Cody Willis of Thank You Hospitality Management spearheaded the concept for Two Penny Chinese & the Tea House.Cody wanted to create a familiar family-style Chinese dining experience with a lively basement bar featuring dim sum cart service inhabit an unconventional multilevel space. Together, Cody Willis, Stephen Phipps, Andrea Robinson, and Chef Scott Beaton create an all-encompassing dining experience that is defined by honouring and distinctly expressing the country and cuisine they have chosen to explore.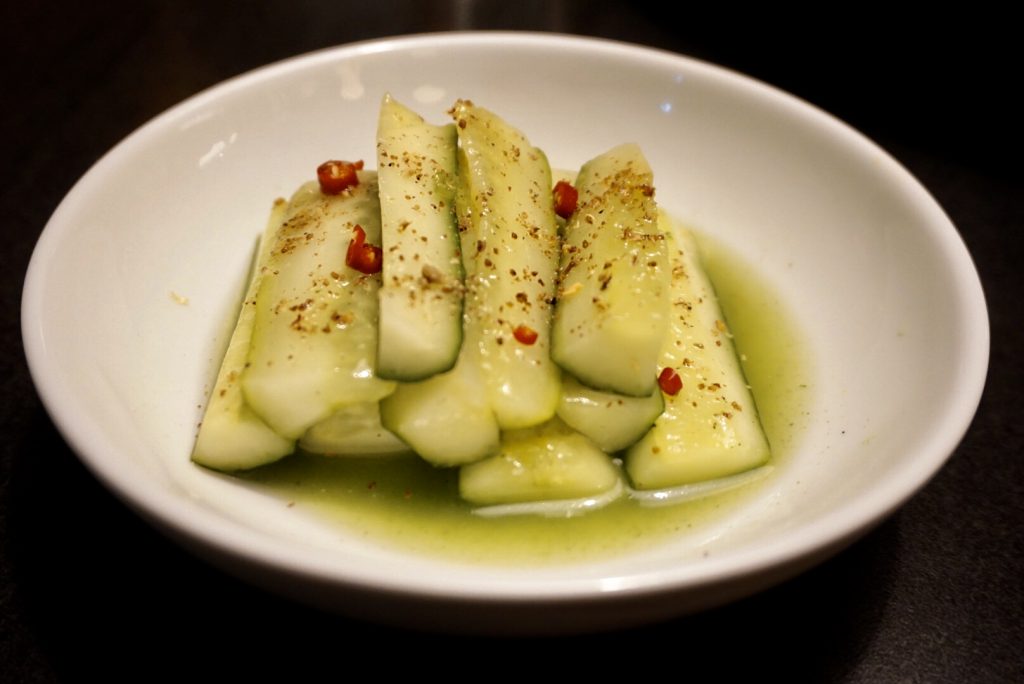 Cold Cucumbers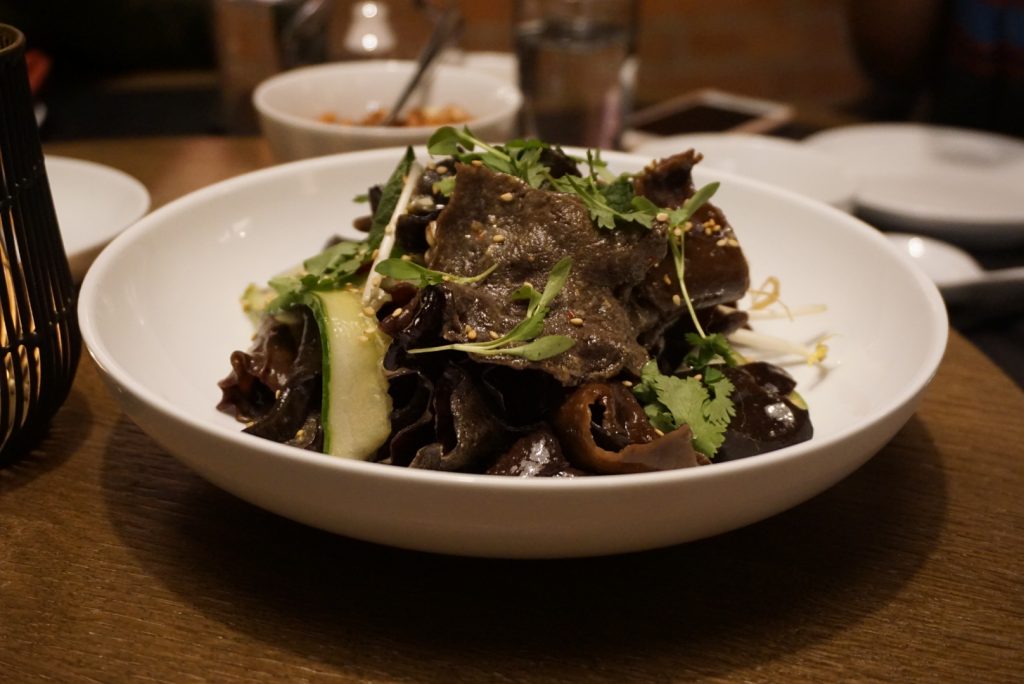 Black Mushroom Salad
This mushroom salad is on my favorites list. The textures and flavours are unique and delicious.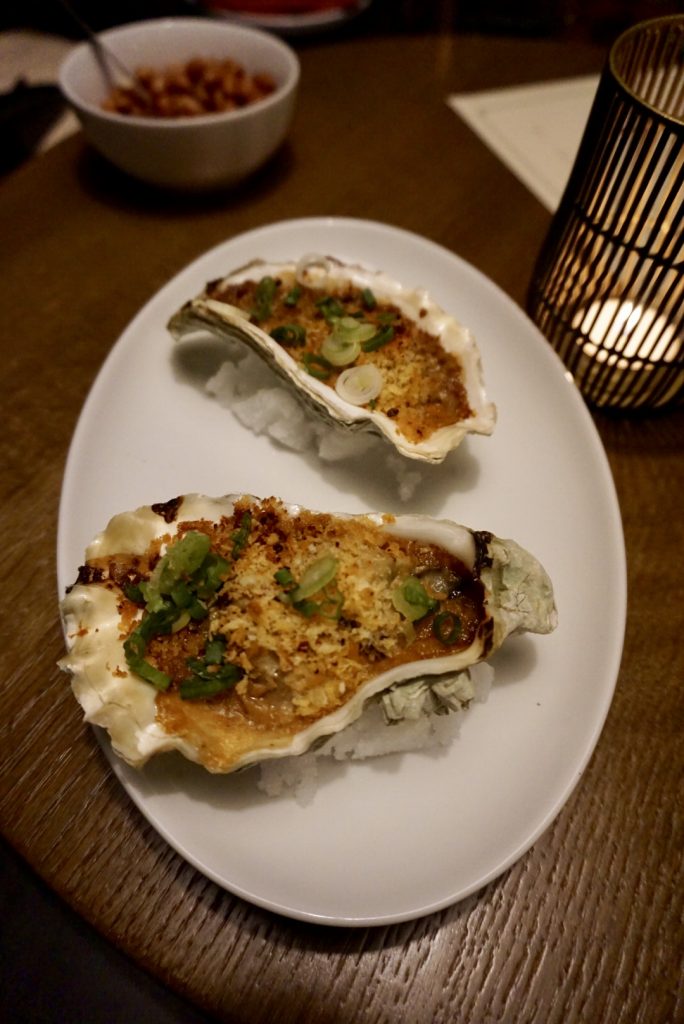 Baked Oysters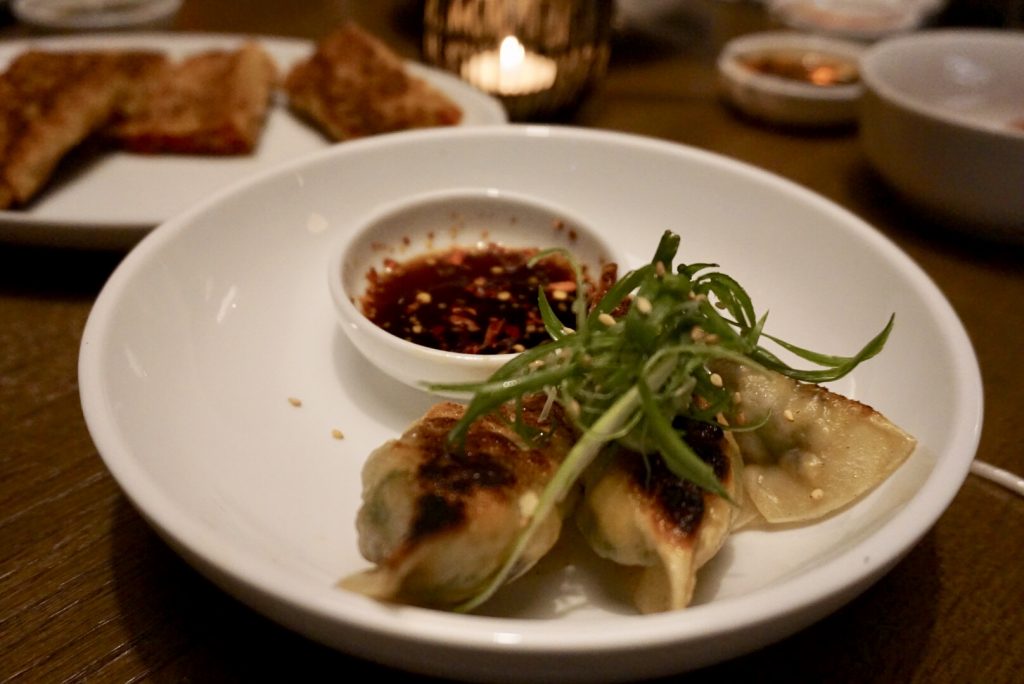 Cabbage Potstickers
These are on the favorites list. They are so good, but the mushroom dumplings with the black truffle mayo I had on my first visit were next level amazing. Actually, my mouth is salivating as I type this and think about them now. The dumplings and potstickers are a must at Two Penny.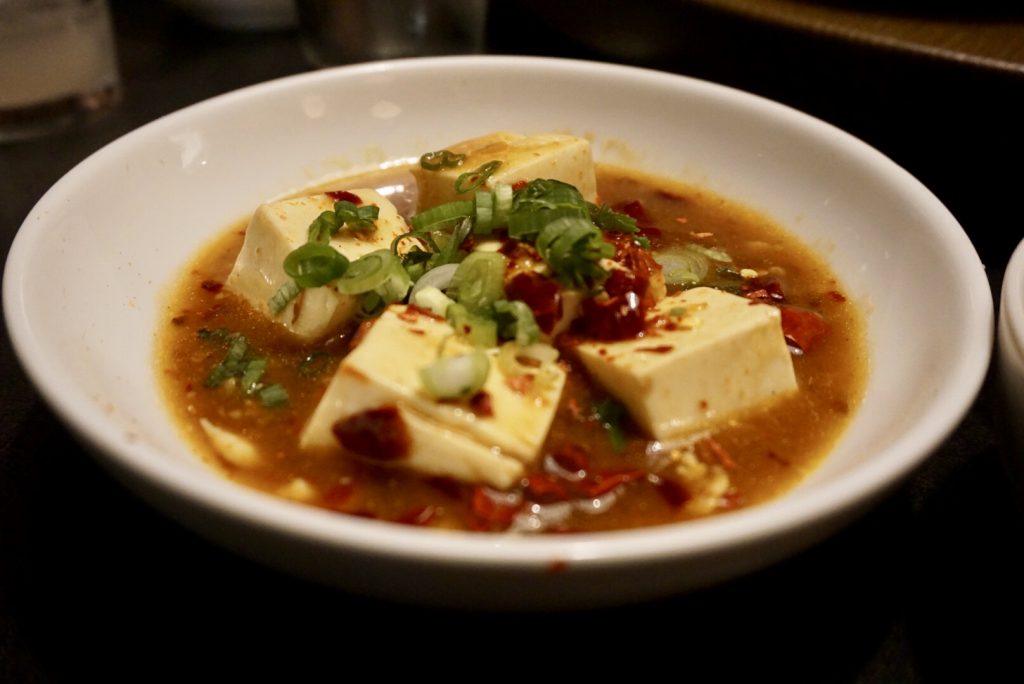 Mipo Tofu (modified to be vegetarian for me)
Typically this comes with pork, but as I am vegetarian, this was modified for me. It is really spicy and quite tasty. I feel like this makes me a bad vegetarian for saying this, but I wish the tofu was fried or breaded or smoked. The tofu itself just didn't do it for me, but I am sure with the pork it has a different flavour.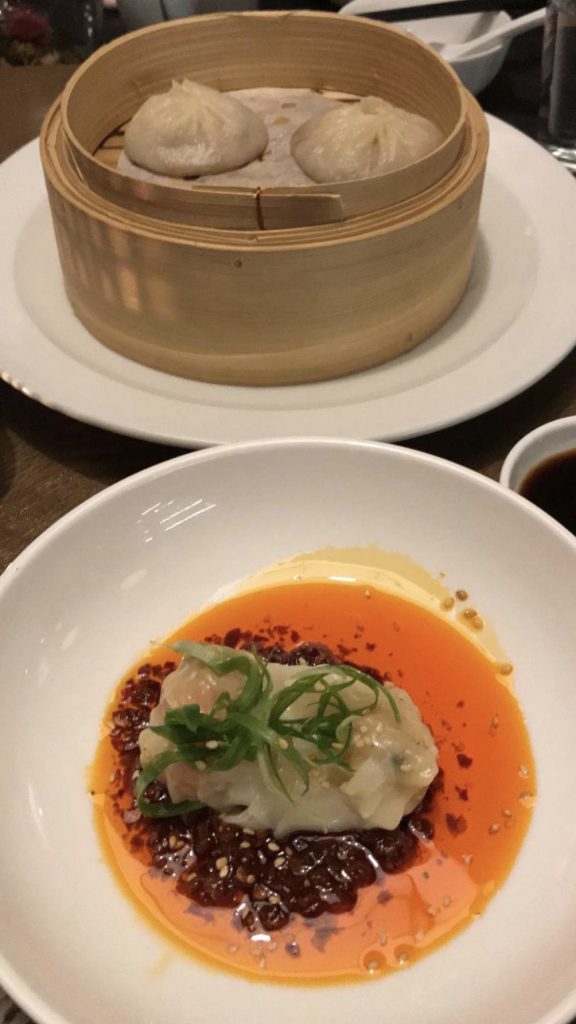 Pork Dumplings & Shrimp Wontons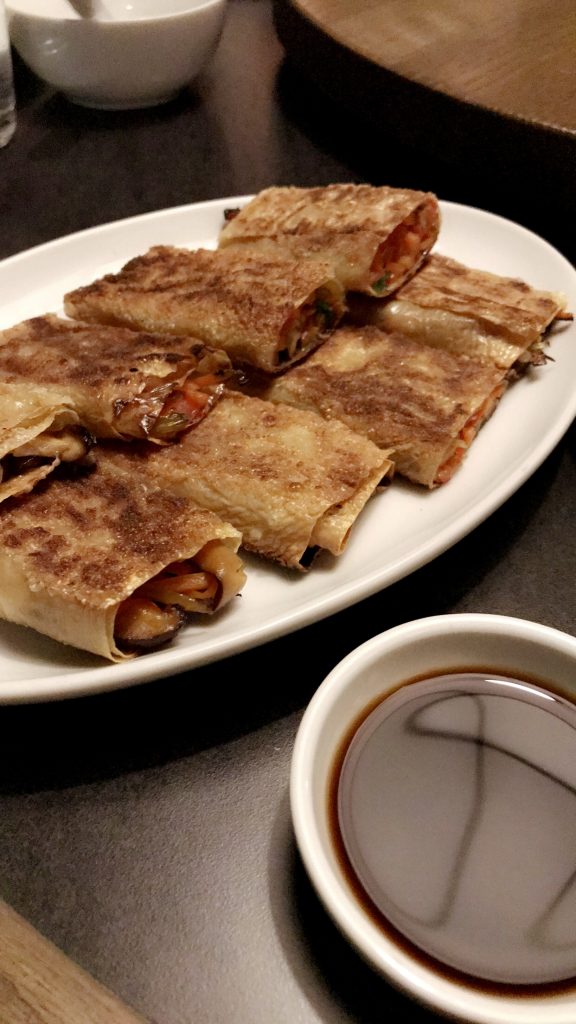 Bean Curd Wrapped Veggies
Yum! These were awesome, on the favorites list, definitely will order them again. I know an order is this good when all the non gluten free and non vegetarian people are diving in for seconds.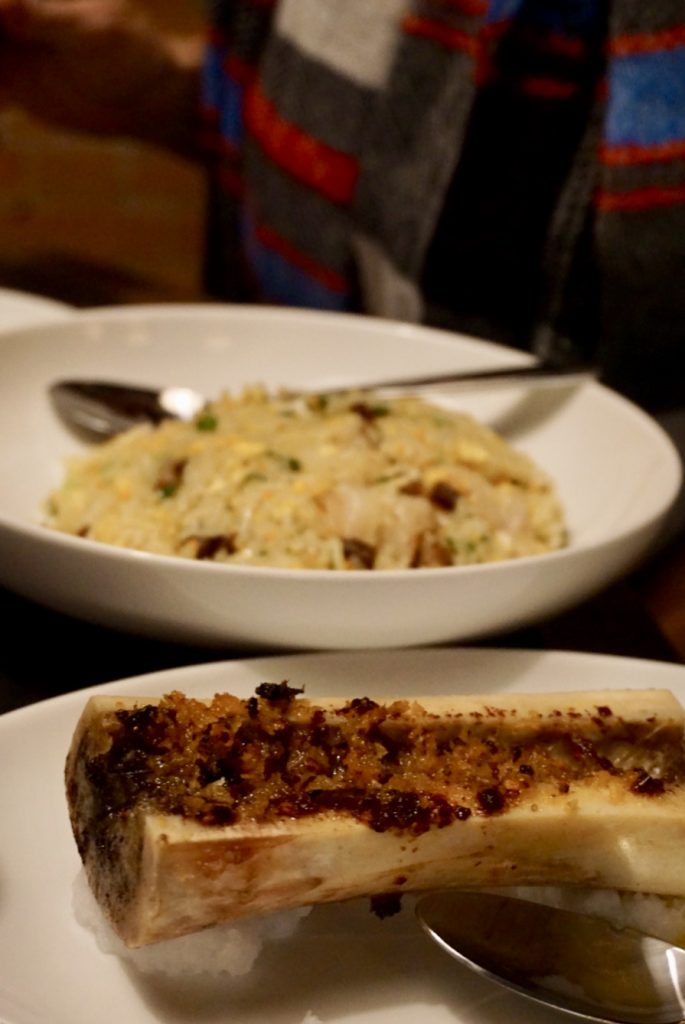 Special Fried Rice
Duck, Shrimp, Pork, Bone Marrow & Egg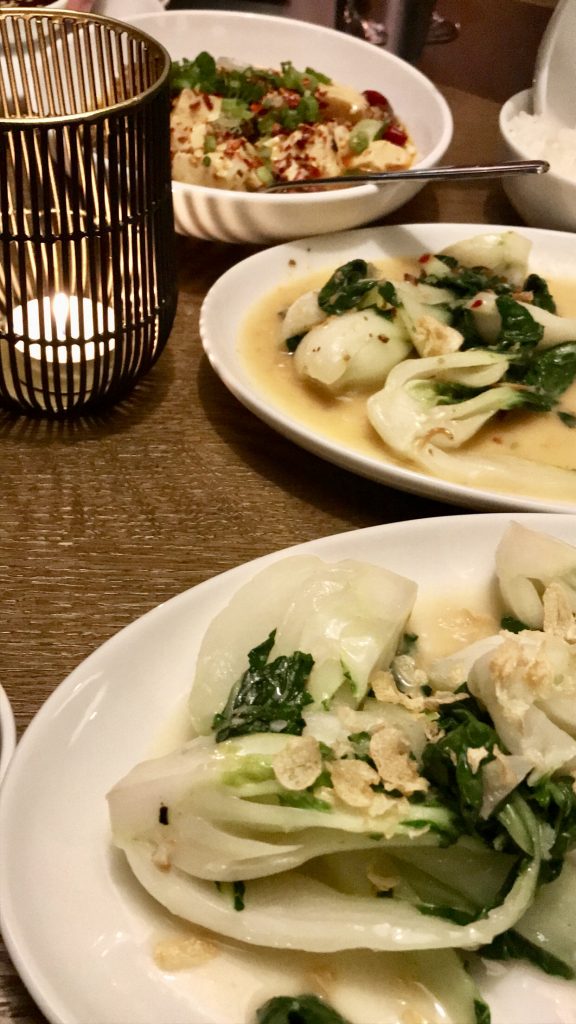 Sichuan Cold Chicken & Bok Choy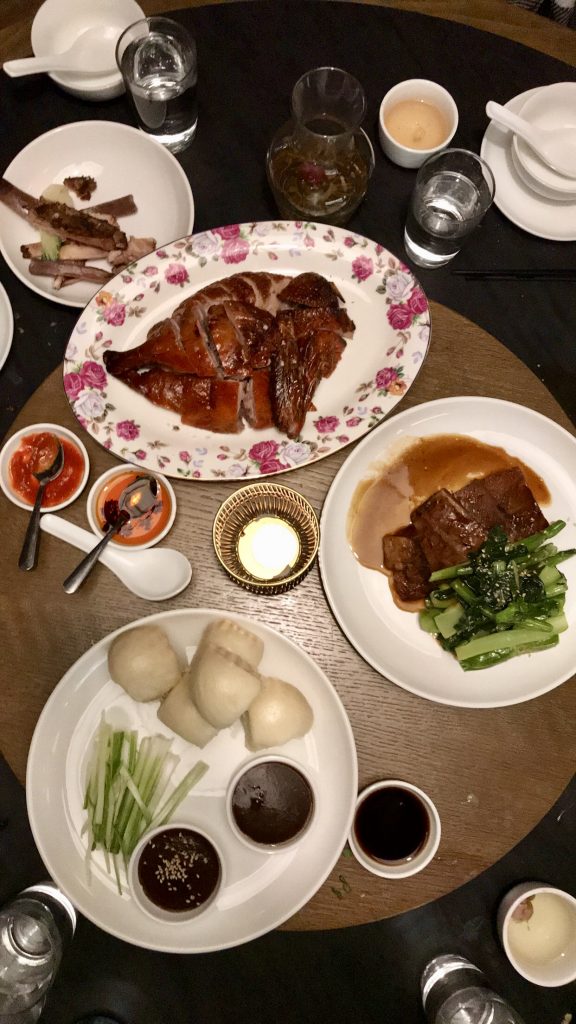 Roast Half Duck, Beef & Broccoli, Milk Buns, Hoisin Sauce & Scallions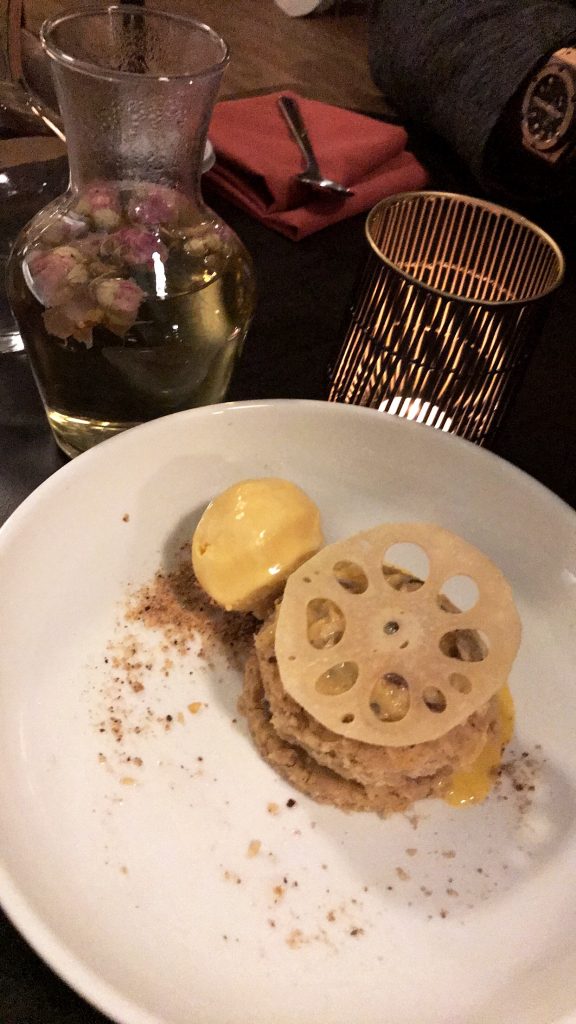 Damask Rose Tea & Taro Wafer Chestnut Cake
Both of these are a must. The teas at Two Penny are special, this one with the rose buds and the flowering tea are not only beautiful but also aromatic and have a lovely taste. The Taro Wafer Chestnut Cake is delectable, not too sweet or rich either so it's easy to finish after you just ate and thought you couldn't possibly eat anymore.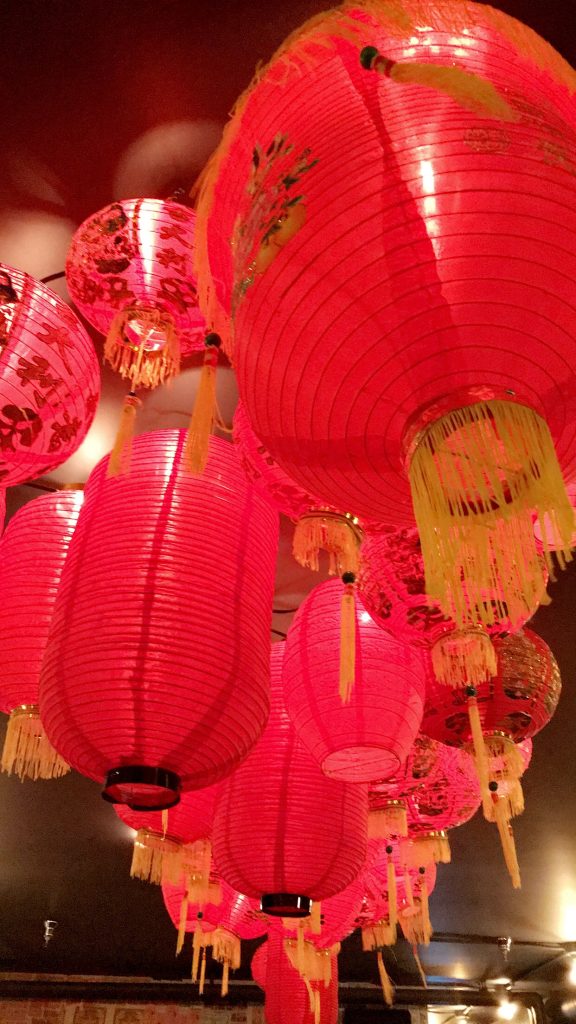 Red Laterns in the Tearoom
The Tearoom is just downstairs from the Restaurant and I notice it has a different menu from Two Penny. I can't wait to go downstairs on my next visit and try some of those items as well.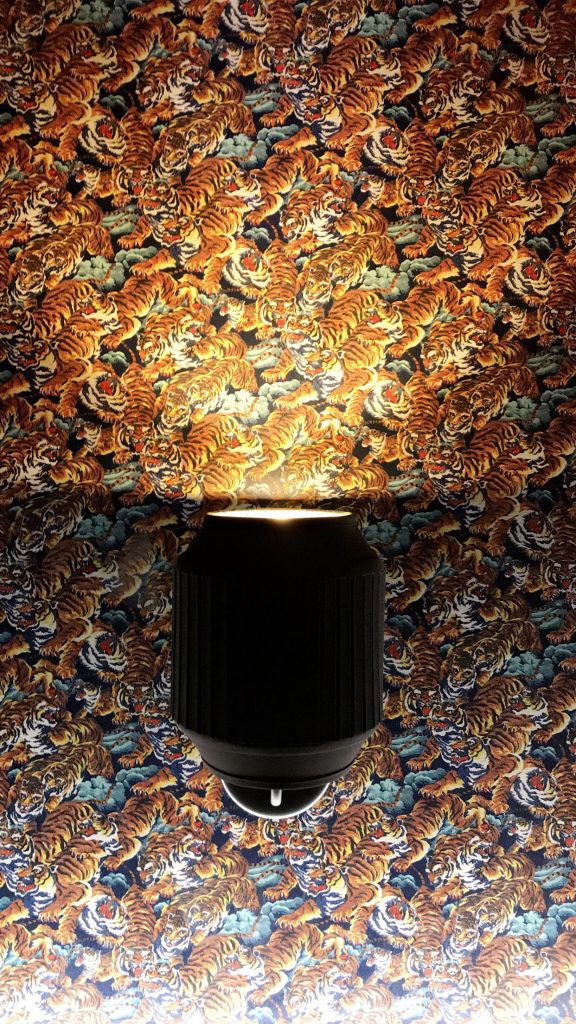 Tiger Wallpaper in the Tearoom