Cardinale Restaurant Calgary's Newest Italian Spot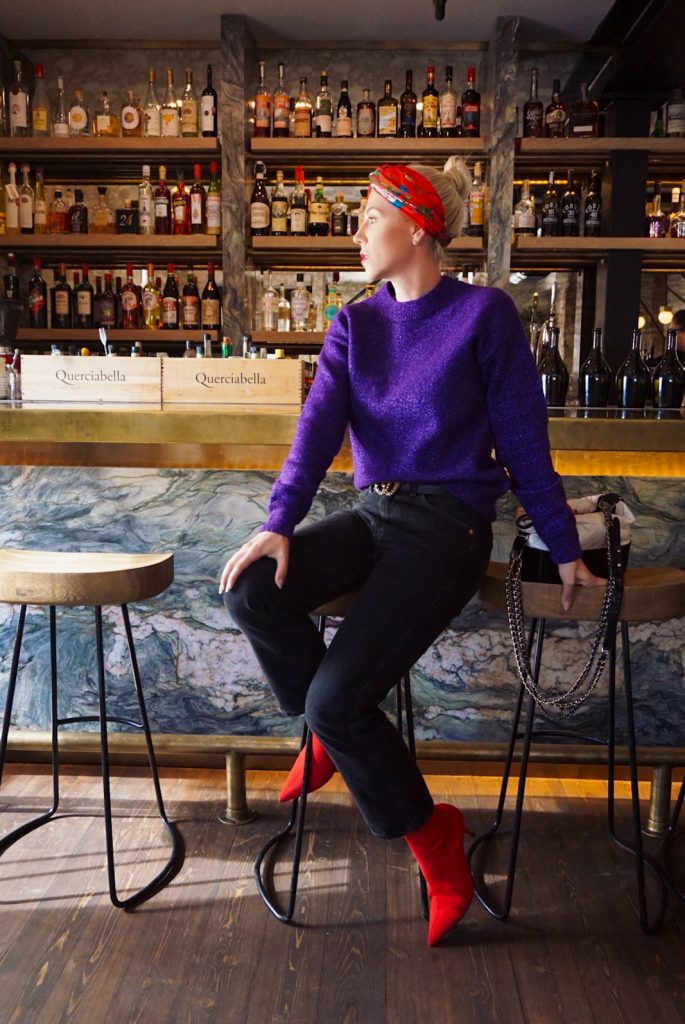 It has been exactly a week since I got back from Italy and it feels like too long already since I last indulged in Italian food 🙂
I was so looking forward to trying the newest Calgary Italian hotspot Cardinale. Located walking distance from the saddle dome and Stampede Park, Cardinale has that big city contemporary Italian feeling. Even if it is a quaint restaurant tucked away on the corner of 12 Ave and 3rd Street SE (actual address is 401 12 Ave SE).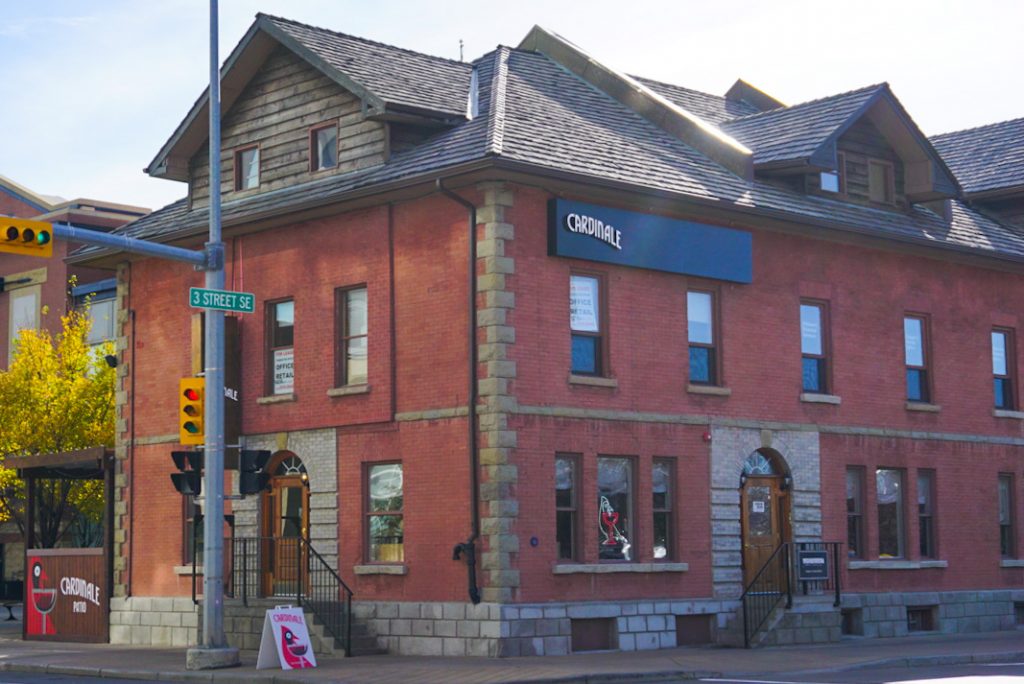 After a large revamp of the historical Dafoe Building, Cardinale features a stunning antique brass-topped bar, three private rooms ideal for hosting intimate parties, and an outdoor patio deck.
I was joined by a lovely date for lunch at Cardinale and will share with you our delicious eats…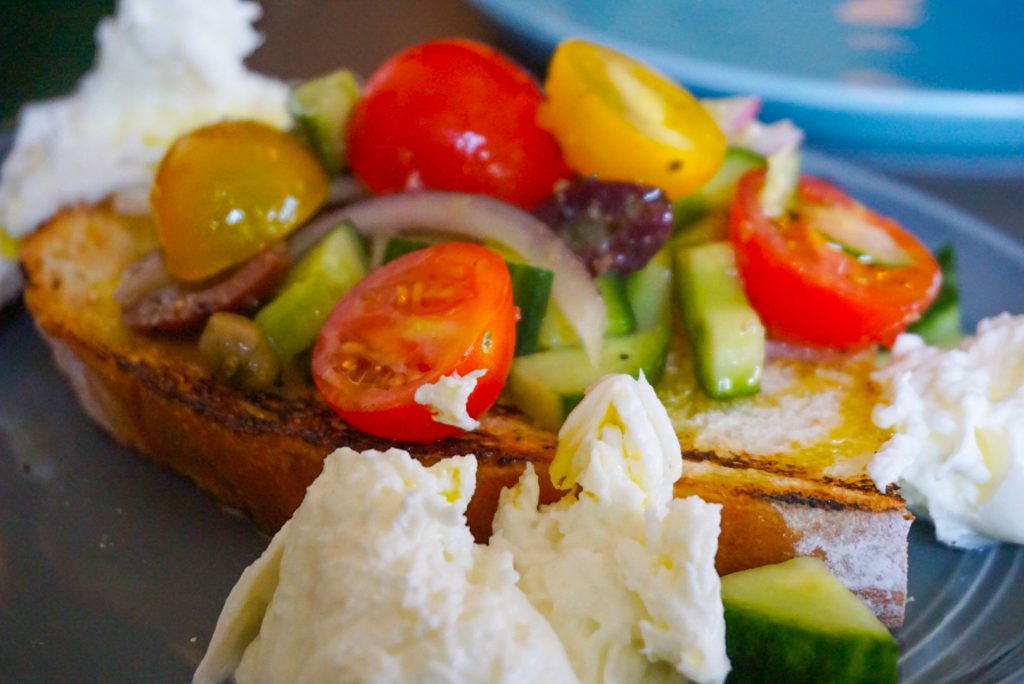 Antipasto- Panzanella: A pagnotta toast, heirloom tomatoes, buffalo mozzarella, capers, olives and cucumber.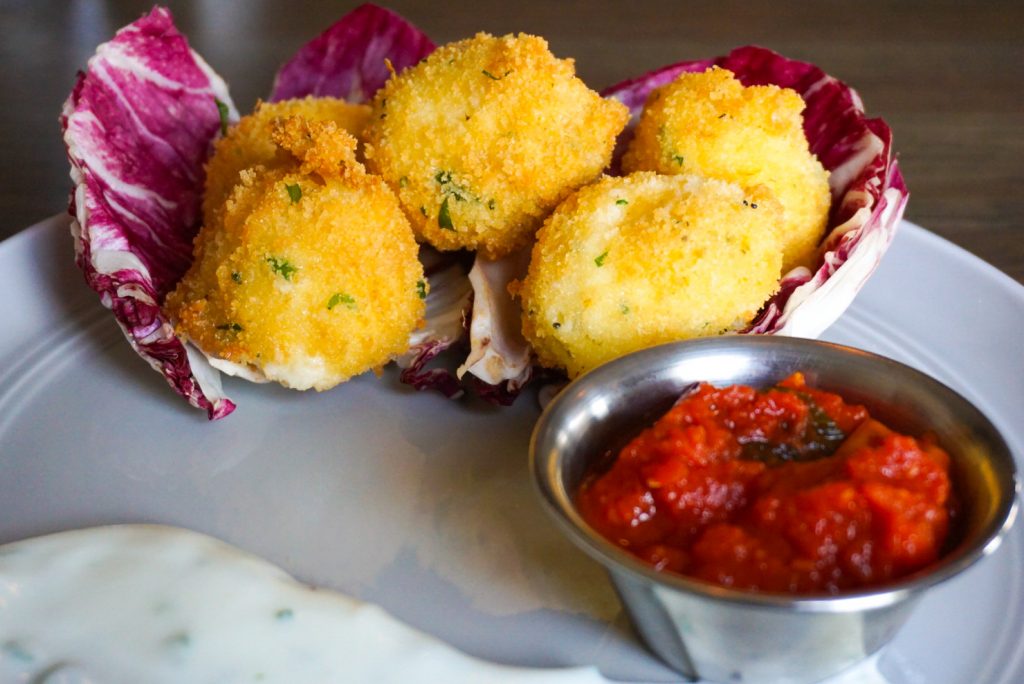 Antipasto- Bocconcini: Fried fresh mozzarella, gremolata crust, arribiata and yogurt. (these were incredibly scrumptious)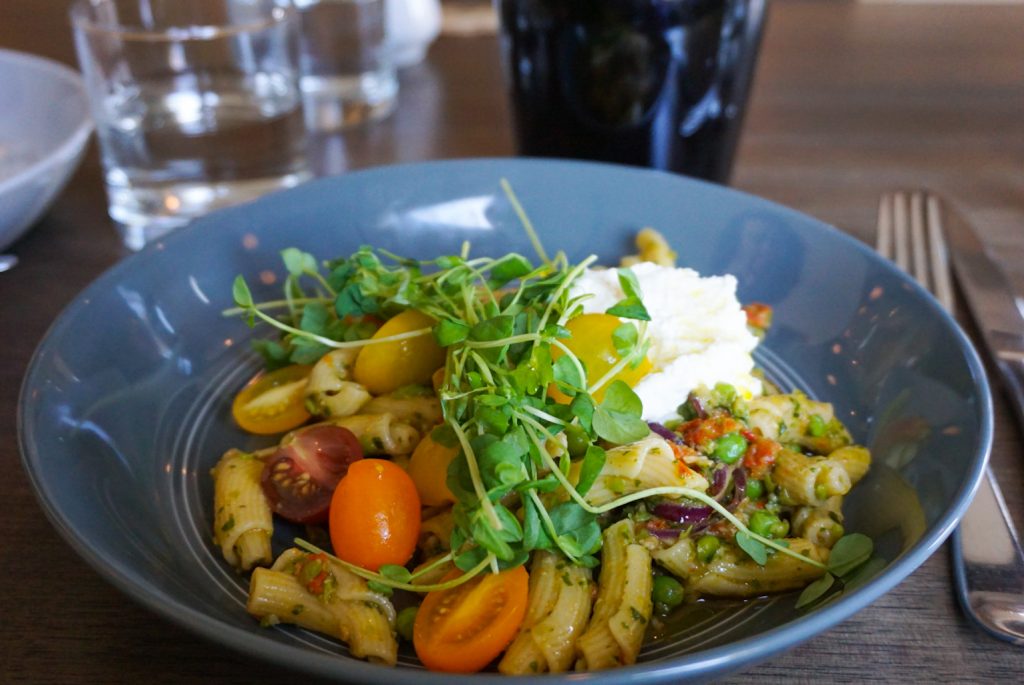 Pasta- Torchio: Sicilian pea pesto, sun dried tomatoes, micro greens and whipped ricotta. The pastas are in-house and fresh made, so no matter what, you have to try at least one pasta dish!!!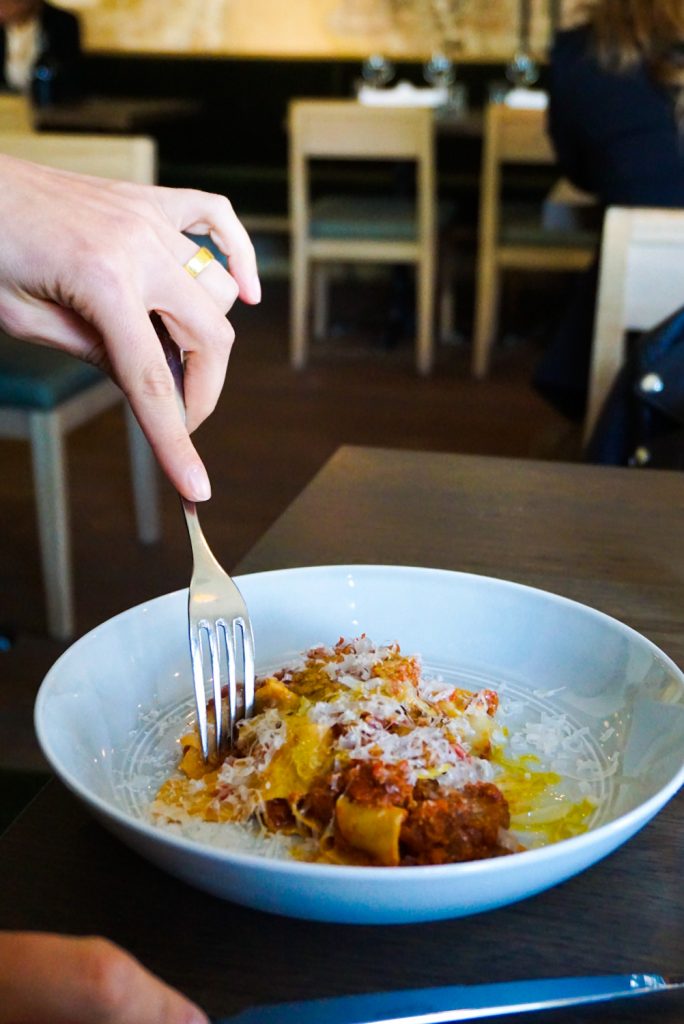 Pasta- Pappardelle: Twelve hour veal shin ragu, burnt chicken liver and piave vecchio (This is my dates hand and lunch).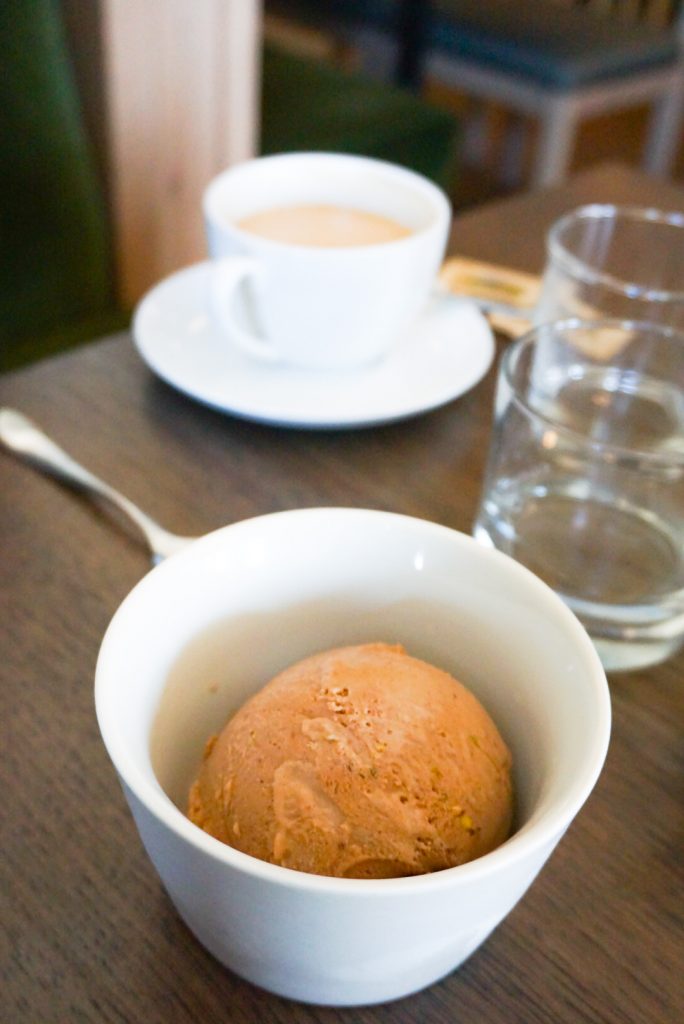 Dessert- Gelato: This dessert really completed the meal for me. Like the big crescendo! It is a dark chocolate, toasted hazelnut and salt pistachio gelato (my mouth is salivating thinking about it). THIS GELATO WAS AMAZING! I had an espresso and this huge scoop of gelato and my afternoon was complete after so many yummy dishes.
Cardinale is thrilled to announce a series of exclusive WineMaker dinners in October. Guests will experience a 4-course dinner exclusively prepared by Chef, Steven Dowdell, thoughtfully paired with exquisite Italian wine by a visiting winery representative. Cardinale cultivates an entertaining learning experience while guests swirl, sip and savour. Tickets to each dinner can be purchased individually for $100. The event takes place at Cardinale in Victoria Park – 401 12 Ave SE. Call Graham Teare at 403-831-2767 to book.