Power Arctic Grip Boots from Mark's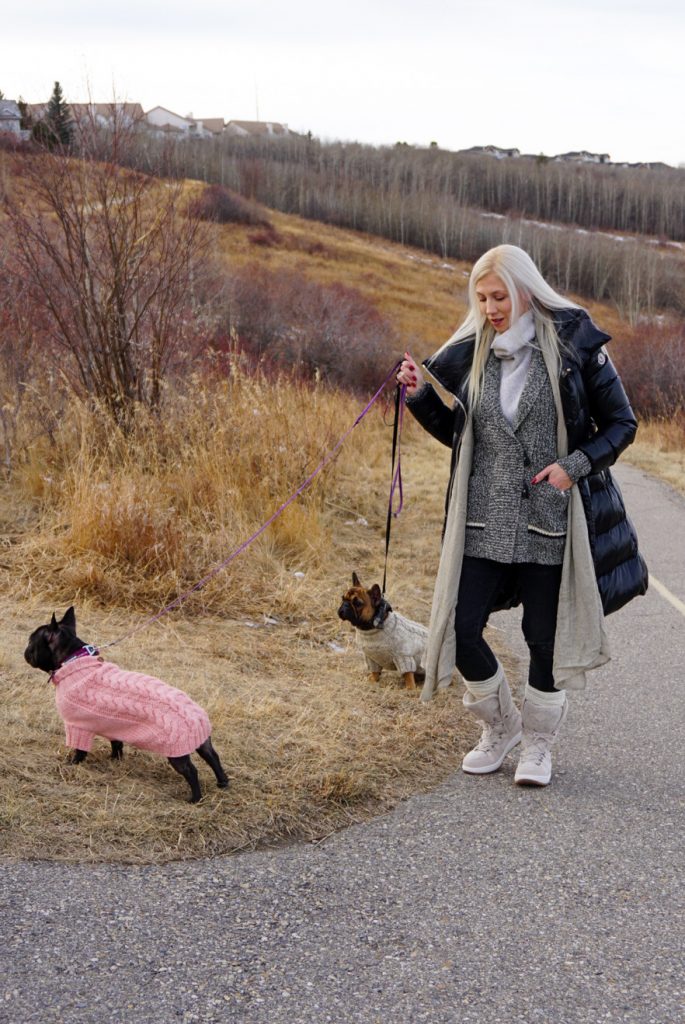 The weather has been so beautiful in Calgary lately, most of us haven't been wearing our winter boots yet. However, we all know we can't escape the winter weather forever in this city. It could be an hour, days or a week, but the snow will fall again. It will melt and it will freeze leaving that awful slippery black ice…womp womp.
It's a good time to invest in a serious pair of winter boots. You may have noticed that I included a pair of Sperry  Powder Arctic Grip Boots in my list my 2017 Holiday Gift Guide from Mark's because everyone who lives in a snowy climate needs good boots.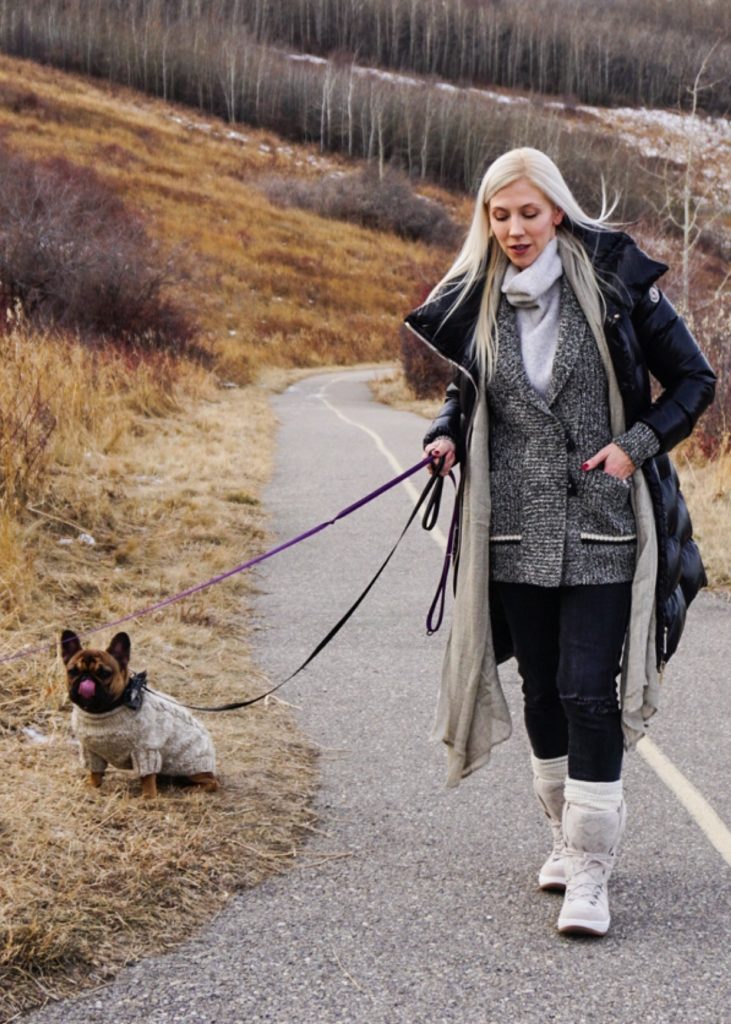 For me, the most walking outdoors I do is with my three dogs on paths or sidewalks. The paths are not always salted and I have slipped many times, especially because my dogs pull me. It has become important to have reliable winter boots.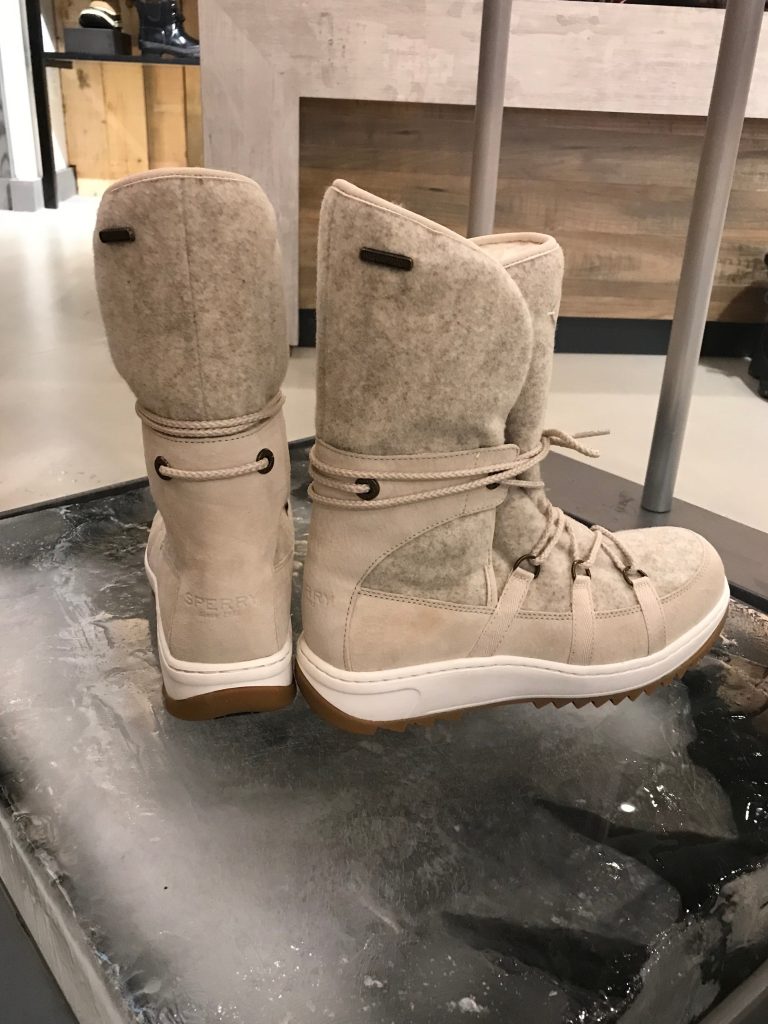 I spent a morning at Mark's new pop-up location in Market Mall (in the old Aviva space around the corner from that Starbucks by the Apple store) learning about the two different technologies utilized in select winter boots from Mark's. Men's Casual Footwear Buyer Dave Stephens went over both soles in non-slip boots to explain the difference to me. Below in the photo, the sole on the left is the Green Diamond Technology  which provides superior non-slip properties in contact with all slippery surfaces in wet, oily and icy conditions. The sole on the right is the Vibram Powder Arctic Grip Technology and specifically engineered and designed to perform on wet ice. On the bottom of the boot there is a Thermochromatic lug that changes colour to signal icy conditions.  The Sperry Woman's Arctic Grip Boots I chose are this technology, so I put them to the test in the store on a wet block of ice! On one foot I wore my Nike Air Max and the other the Sperry Boot and it was night and day difference how slippery the ice was.
There is actually a website Dave told me about; 
www.ratemytreads.com
 where anyone can go on and see how their footwear is rated for winter walking and workplace safety.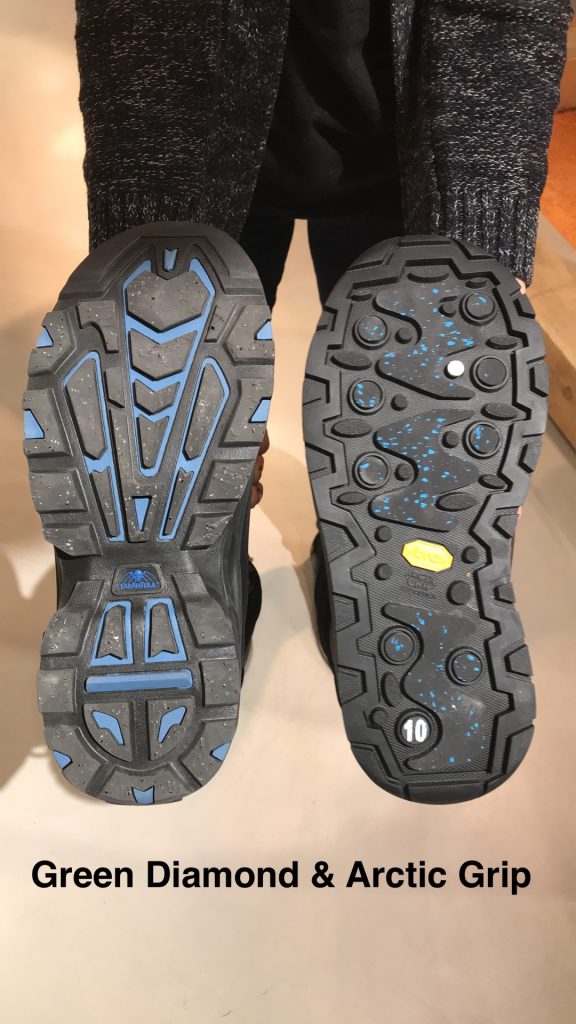 Mark's has a great selection of boots but these beautiful oatmeal colored Sperry Woman's Arctic Grip Boots  I got, are an addition 20% off their price of $219.99 right now if you order online (click here).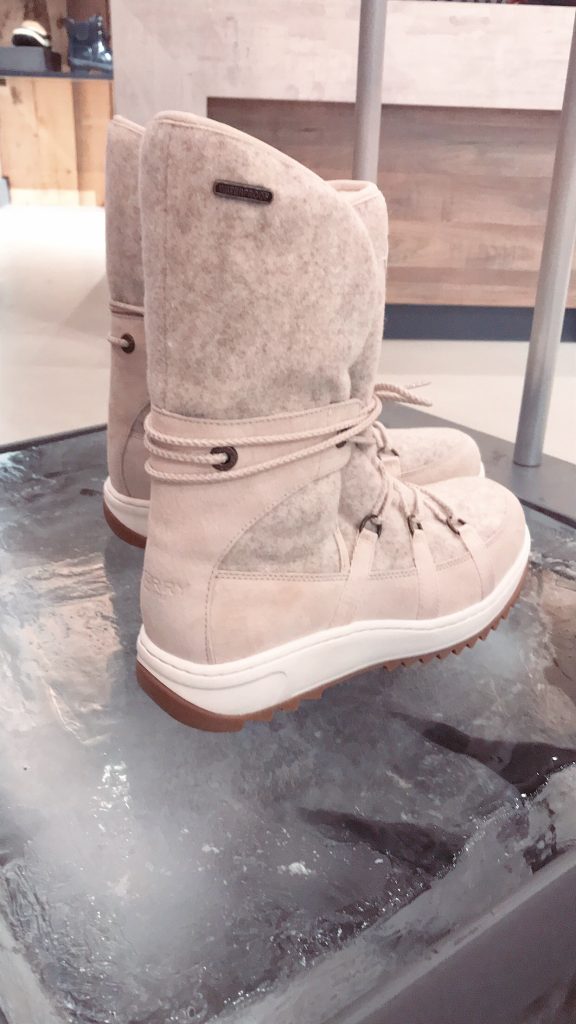 Mark's has three #WELLWORN pop-up shop locations across Canada: Market Mall in Calgary, Toronto and Halifax. I have to say, I love this new Well Worn concept, from a brand (Formally Mark's Work Warehouse) that was traditionally shopped by trades workers and ranch hands because of the utility/durability/necessity. However, transitioning to a mall pop-up selling the time-tested quality brands they have always carried like Levi's and Carrhartt because currently they are majorly trending as staples of street style in fashion capitals all over the work.
Even Junya Watanabe has done a collab with Carrhartt for the Men's SS2018 collection on the runway in Paris. This Well Worn concept is where its at. From the garage to the runway, we are going to start seeing these quality staple All American brands everywhere, and you can buy them at Mark's.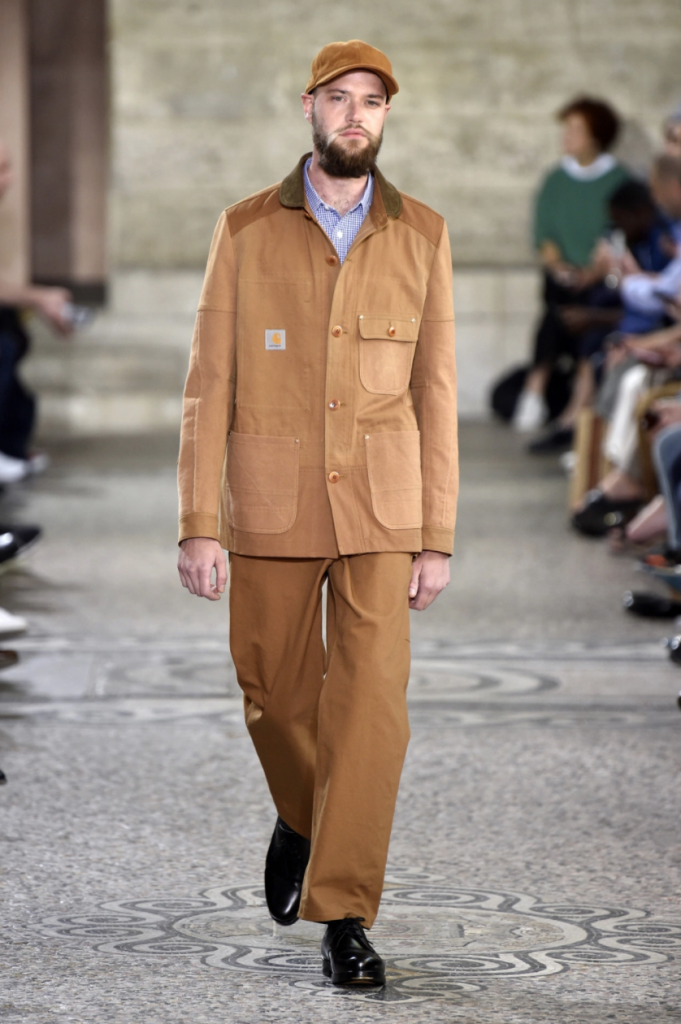 Images c/o WWD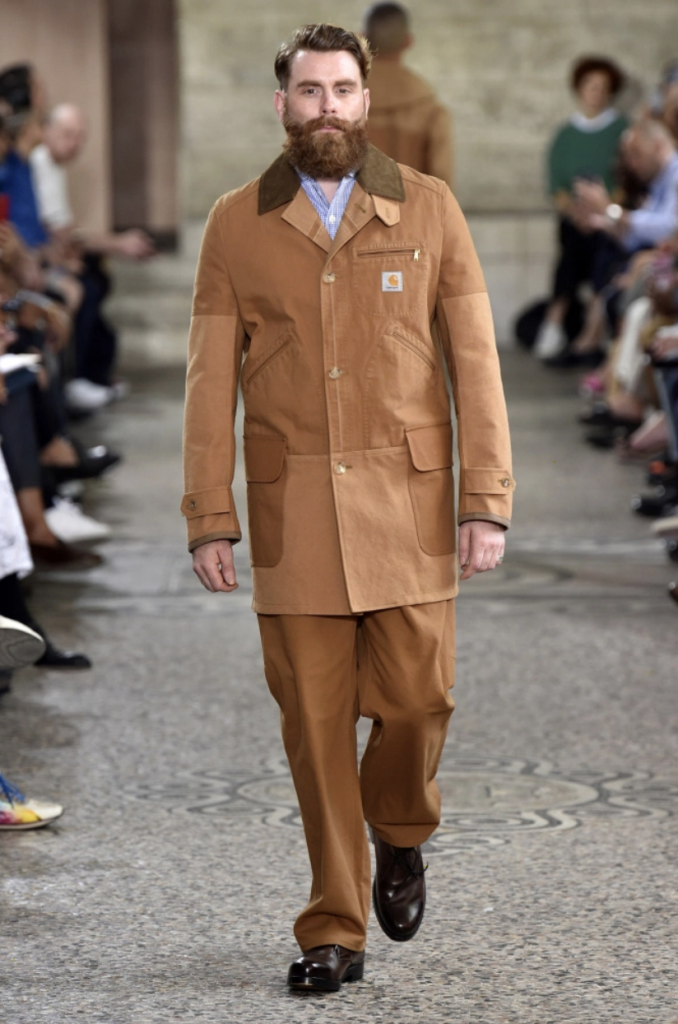 The Well Worn campaign video is completely stunning and gives you all the feels for Mark's 🙂
What I am wearing in my photos from Mark's: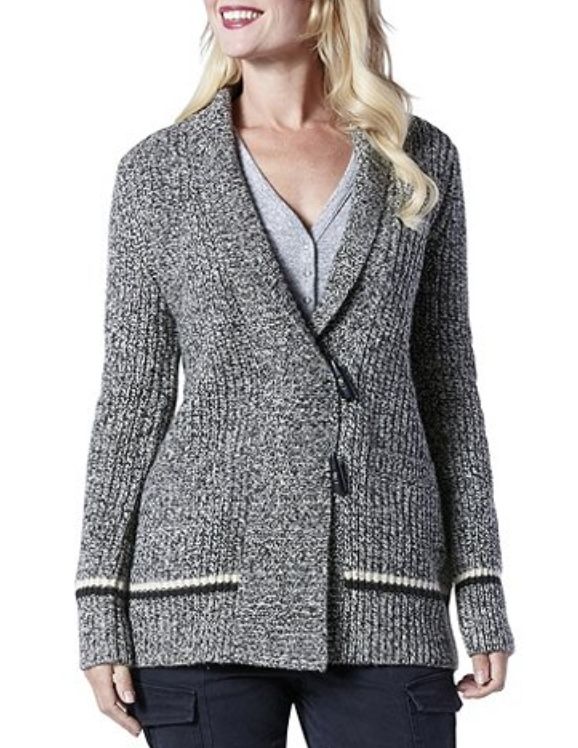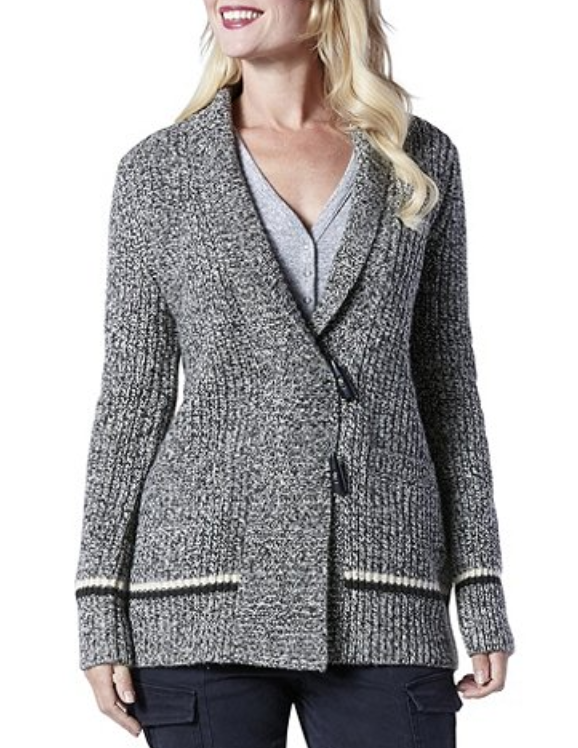 FARWEST Cabin Fever Toggle Cardigan Mark's $69.99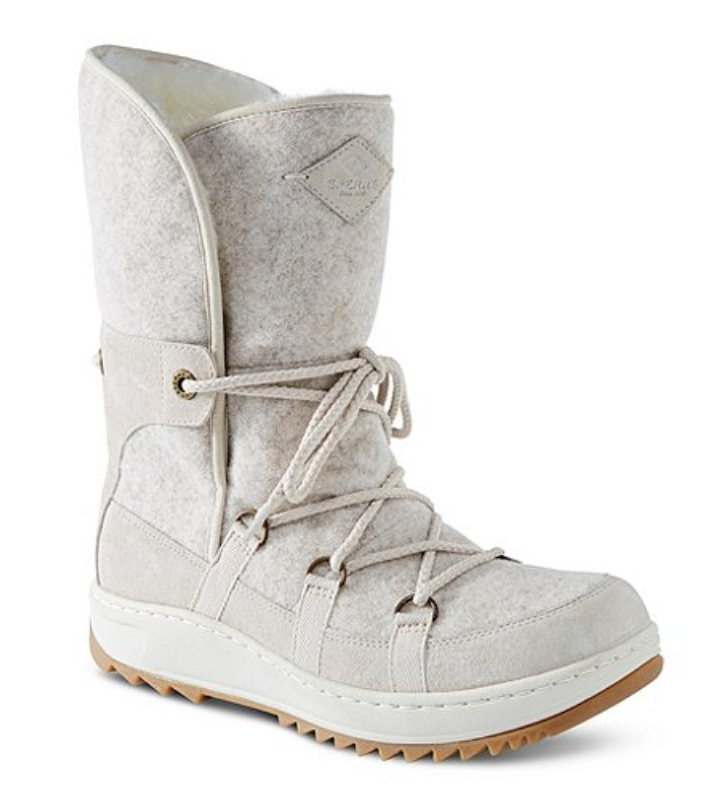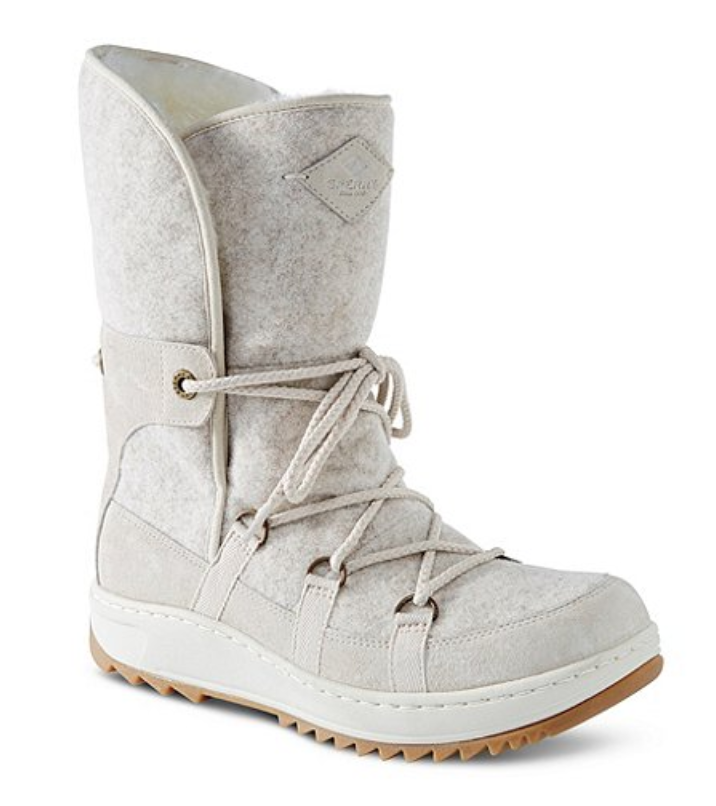 Sperry Women's Powder Arctic Grip Boots $219.99