Cutler and Gross Sunglasses at Night
I just had to shoot these Cutler & Gross sunglasses at night. Not just because it's the name of a Corey Hart song, we all know and love. I shot them at night because the smoky quartz and palladium frames looked so slick in this light. These sunglasses are mysterious and serious with a deliberate 80's vibe. Every time I put them on I feel like I could be a character in the film The Matrix, especially with my long black Sentaler wrap coat. So for this shoot, that was the character I channeled.
On a total aside, 2018 is all about me being more authentically myself. So you will probably read a lot more about how much of a huge film nerd I am in these 2018 posts, starting with this one 🙂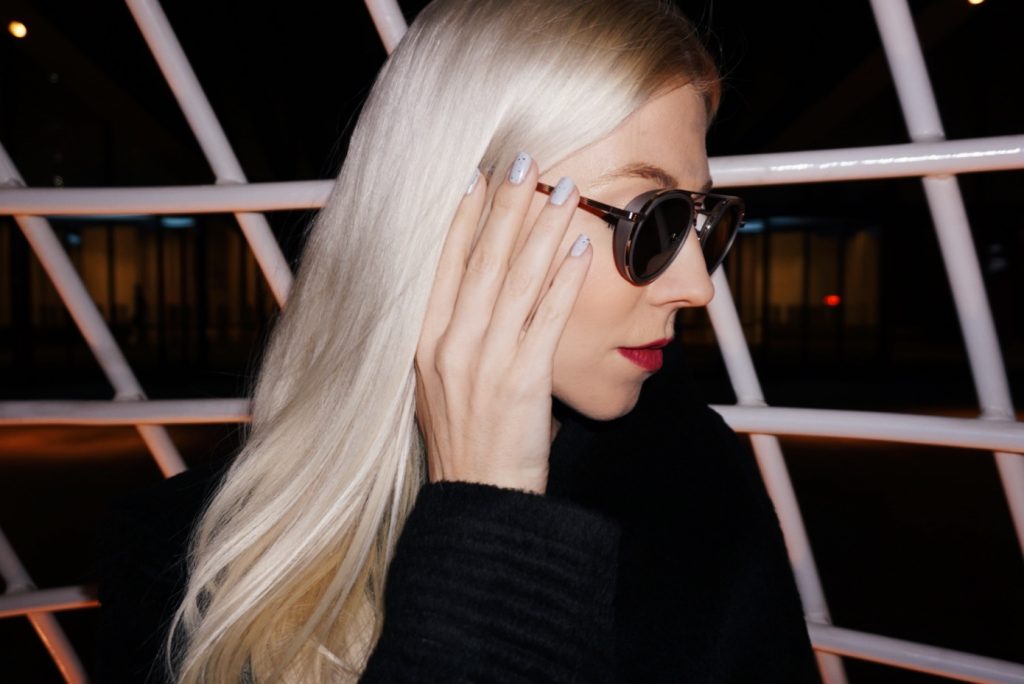 If you have never heard of Cutler & Gross eyewear, you will probably notice them from now on in films you watch. Most recently in the film Kingsman: Golden Circle . The glasses are an important spy tool in both Kingsman films. The first in the series, Kingsman: The Secret Service, didn't just invigorate the spy genre but injected new life into the classic British gentleman's wardrobe. Mr Porter partnered with costume designer Arianne Phillips and director Matthew Vaughn to create a bespoke and exclusive menswear brand, featuring glasses designed by none other than Cutler & Gross.
Both films are great, I particularly loved Julianne Moore's character, Poppy Adams in the Kingsman sequel. Moore plays a villain who loves American kitsch and is trying to legalize the drug trade so that her multimillion dollar empire can operate freely in the United States. There is one particular scene that will creep me out for years to come involving a burger she cooks out of a spy that crossed her. That scene was insane. The Kingsman films are really great, check out the trailer for Kingsman: Golden Circlebelow.
The British luxury eyewear brand Cutler & Gross has been around since 1969, without a logo but instead with their trademark numbered designs, crafted in Italy and impeccably stylish always.
In Calgary (Canada) you can find Cutler & Gross eyewear at Chinook Optical.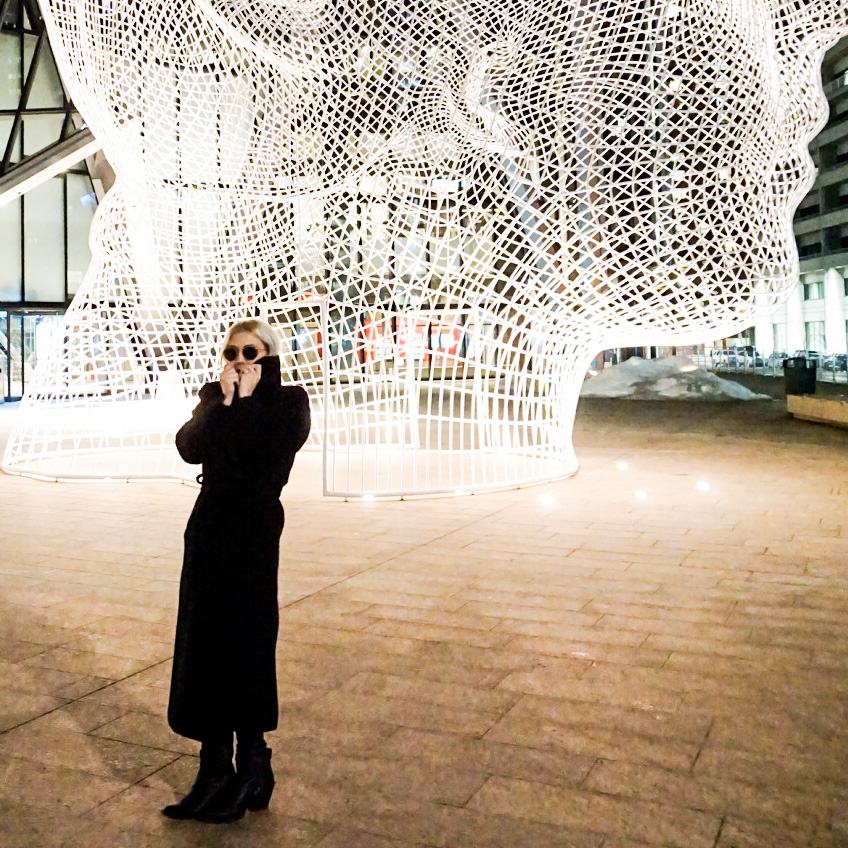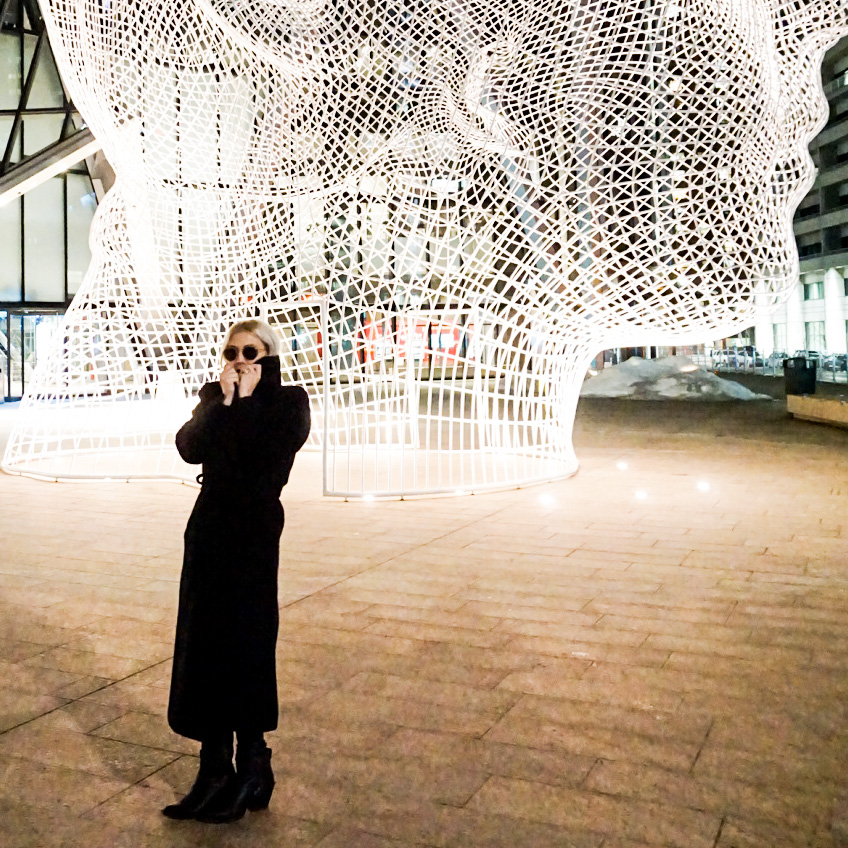 I am wearing the 1270 Palladium and Smoky Quartz Sunglasses Retailing for $570 CDN. This is an 80's inspired frame with sport lux round metal double bridge and acetate rims featuring integrated side shields.