KO Artist Feature Jessica Russell Flint
British designer and illustrator Jessica Russell Flint creates unique hand drawn, hand painted, illustrated pieces from accessories to their newly launching ready-to-wear in silks and their expanding range of homewares. I especially fell in love with the silk pajamas and eye-masks after seeing them on instagram. I caught up with Jessica and was able to ask her some questions before she embarks on the next chapter of her life…becoming a mum 🙂
Jessica's designs, hand drawn in quill and ink pen, remind me of something I would have found in Diana Vreeland's collections. Vivid tropical designs amidst tigers, sacred hearts, pineapples, lobsters and zebras.  The limited edition illustrations have already had a wide range of success, her bight orange lobster napkins were featured in Elle Décor's "Ones to Watch" and her range of illustrated makeup bags were showcased during London Fashion Week.
After earning her degree in geography Jessica work in at an advertising agency while studying at Central Saint Martins. All the while working day and night on her illustrations and conceiving a brand of transforming the ordinary into unusual. The Jessica Russell Flint and Co. brand goes by the motto 'Life in Colour'.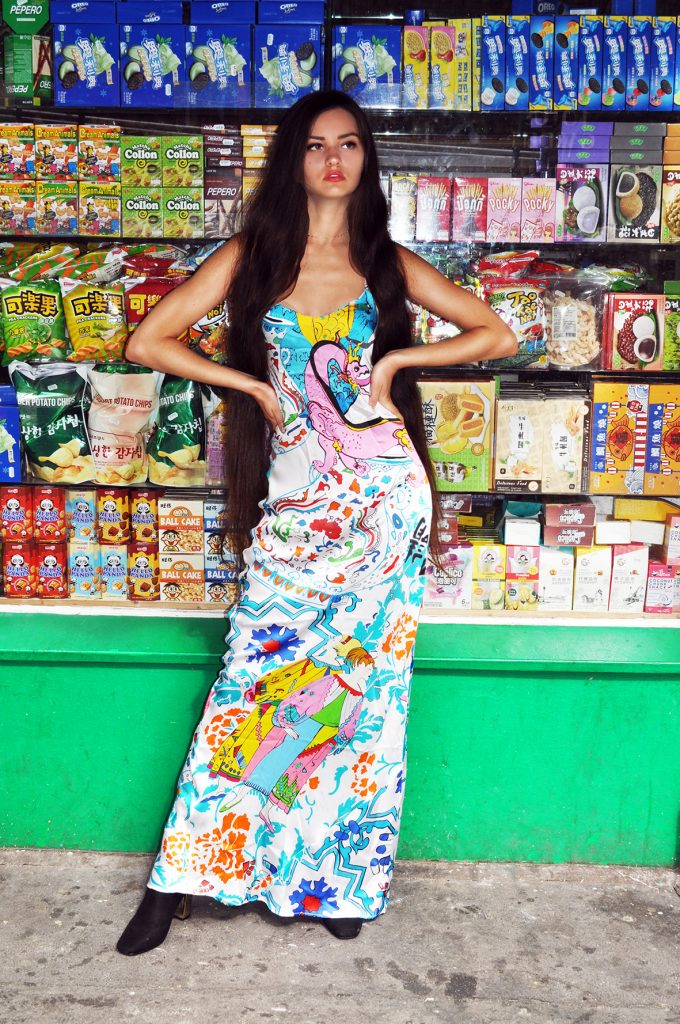 KO: What is your personal definition of art?
JRF: So weird you ask this question as I constantly debate this with my husband. He's a lover of traditional renaissance art and whilst I really appreciate the work involved in these types of pieces I don't necessarily want it on my walls.
My personal belief is that Art is conceptual and should have a meaning whereas "design" is more about visual stimulus. I really define myself as a designer, not an artists because I'm pretty shallow and LOVE colour and anything with character.
KO: Do you think people are born artists, that it is an innate gift or a skills that needs to be honed? (nature vs. nurture?)
JRF: I think there's a bit of both going on here – I'm not a greatly skilled artist, I really need to practice all the time my drawing skills, but I do think I have a talent for colour and balance in creating visuals. I think everyone is different and some people are born with a natural talent and can pick up a brush and paint without effort. But I think that everyone needs to practice and the more creative environment you're in the more this is going to improve. I was lucky to be brought up in a family of artists and my mother was a designer and it was just around all the time, TV didn't feature, pens and scrap paper, building camps, cooking, anything creative was my childhood – and that was just normal. I was very lucky.
KO: What is your earliest "art" memory that evoked the feelings inside you?
JRF: As I said in my previous answer – I don't really remember being officially introduced to art, my grandfather and great grandfather were pretty well known artists and we had their work all over our house. I grew up with it being quite normal. I remember being bored out of my brains going up to the National Portrait gallery on a school trip and being told to draw sculptures in our sketch books. I think I was always a bit of a rebel. I preferred colour and design to official "art" in the historic sense.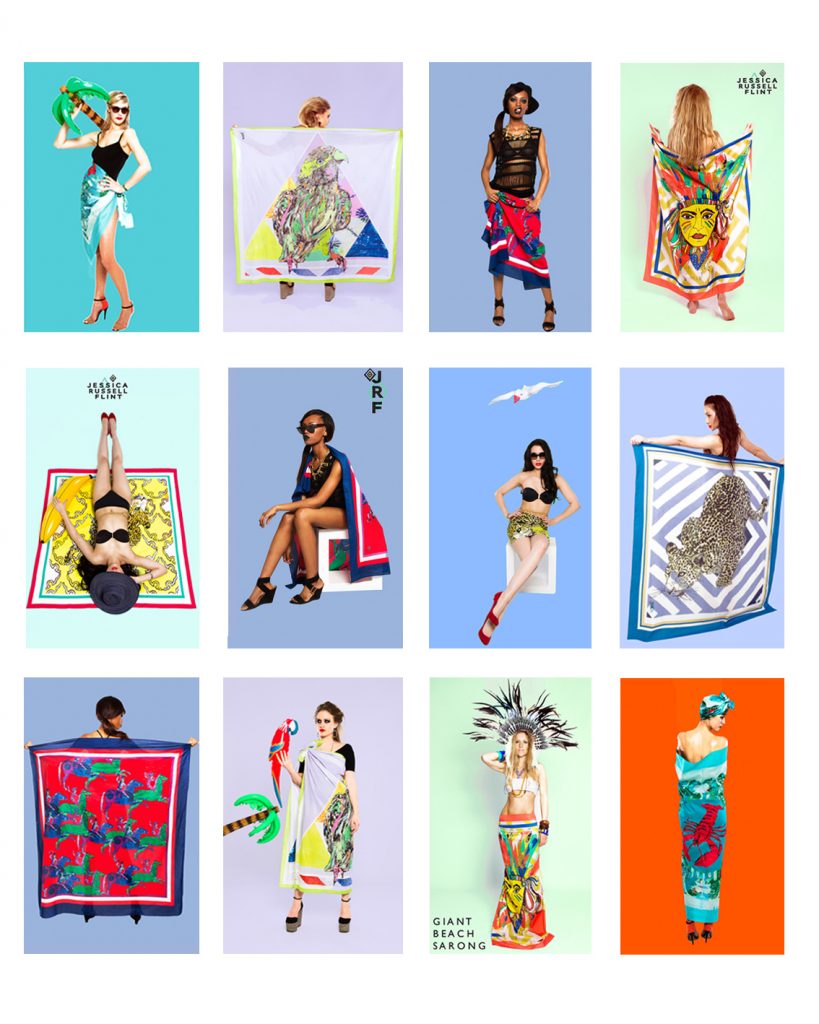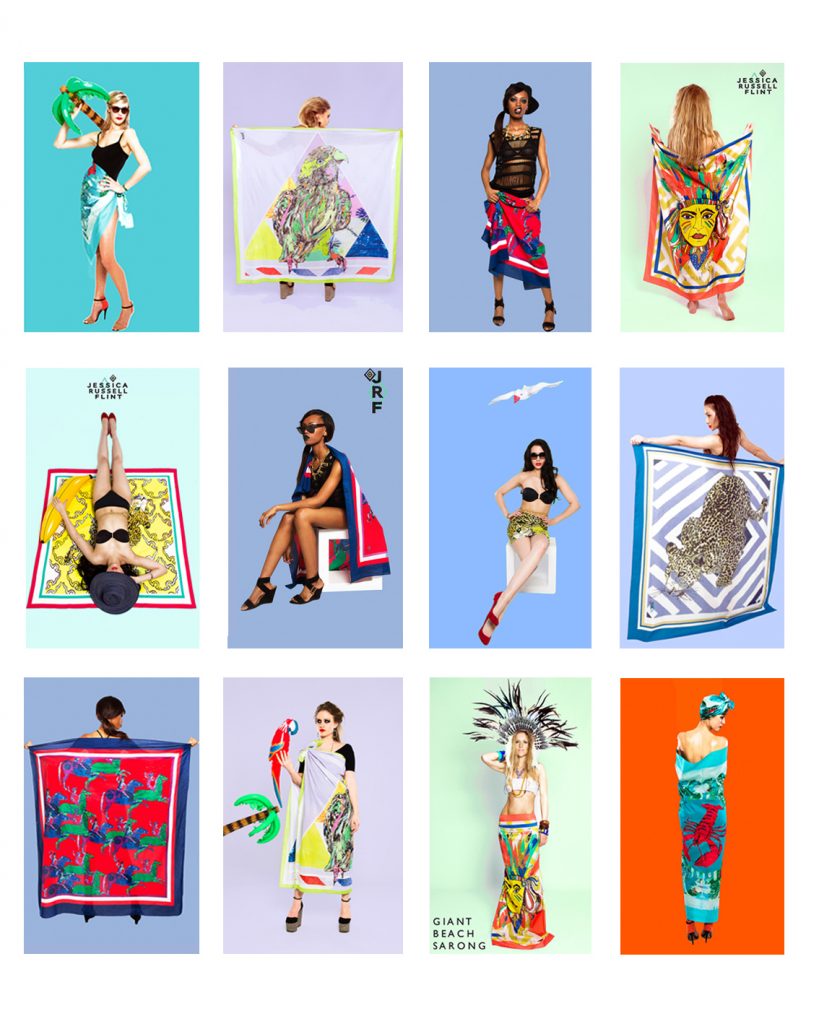 KO: What is your favorite film?
JRF: Robin Hood Prince of Thieves – its a classic. And I adore(d) Alan Rickman.
KO: Who is your favorite fashion designer?
JRF: Kenzo
KO: What are the staples of your wardrobe?
JRF: Jeans and trainers. I'm incredibly boring. I love love love fashion, but I don't like dressing myself, I prefer to style models or create pieces for other people. For someone who loves colour so much, I wear a lot of black!
KO: What kind of music do you like to listen to while you are working?
JRF: I really enjoy classical music, I find it relaxing and it doesn't distract me. I've got terrible music taste and don't know what is what. Everyone teases me. I listen to Magic FM a lot. Until even I realise that I've heard the same song on repeat quite a few times…!
KO: Who is your favorite artist? (no longer living, who inspires you the most?)
JRF: Grayson Perry – Living, Egon Shiele – illustrator – love his scratchy style.
KO: What artistic movement or period has influenced you the most in your own practice?
JRF: Erm, this is a hard one. I think the acceptance of modern colour and design. Illustration
KO: What did your parents do that help encourage/discourage you in your artistic practice:
JRF: I was brought up in an artistic household where it wouldn't have been particularly normal not to do art..
I did decide to shun art college and go to a traditional Red Brick University and then I worked in Advertising after University. I went back to Central St. Martins when I was in my mid-twenties to study illustration. Mainly to learn how to apply my work to graphic applications and work out how to apply my work to fashion and products. My parents always encouraged me to do what I want but it took some time. My dad was a criminal barrister and my mum was a designer and I think I was quite torn as to where my brain naturally lay. Now, running my own business where I get to design all the product and be the 'creative director" as well as running the business side, the production and managing a team seems to be the perfect balance.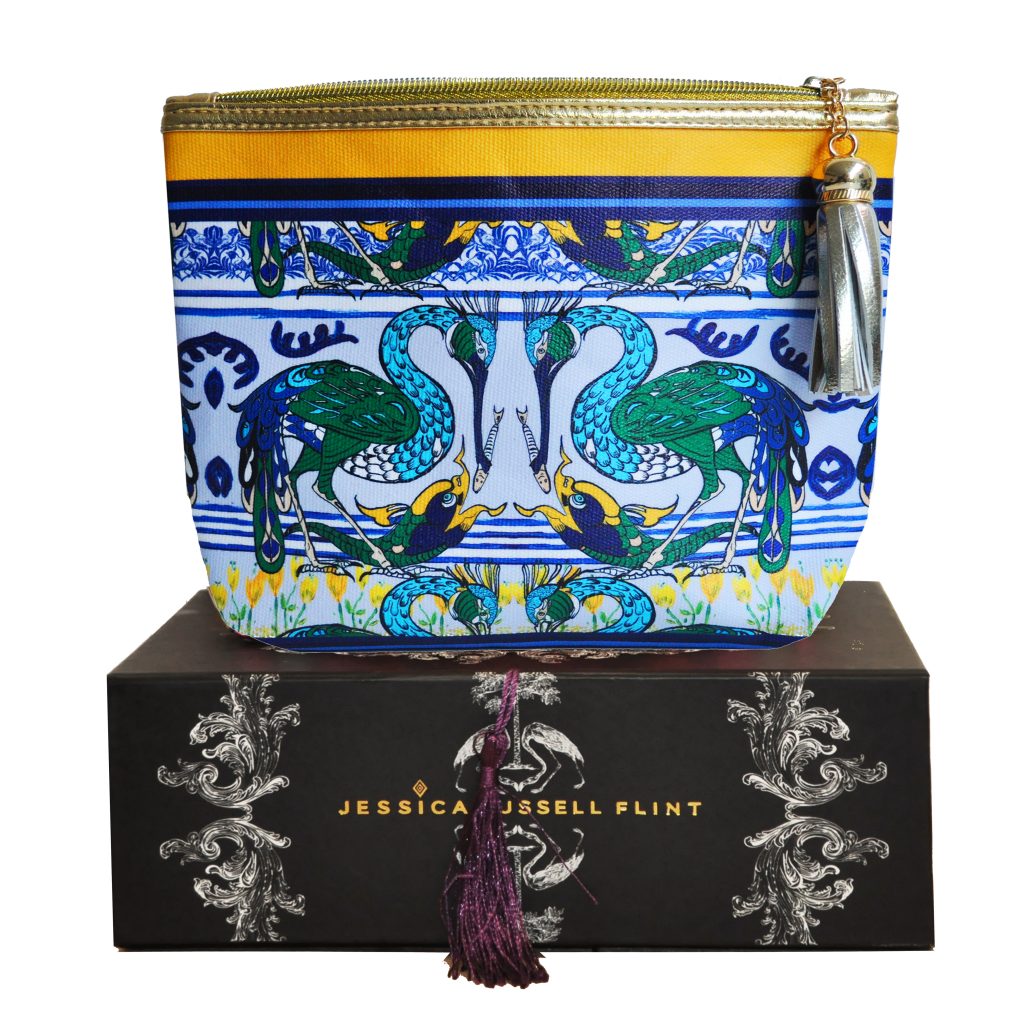 KO: What advice would you give future artists:
JRF: If you want to be an artist/designer you've got to be prepared to graft, be poor and give up your personal life for the passion.! It's a love on it's own.
Or you could just do it as a hobby. But don't expect to make money from it as a profession! If you do, then it's a very lucky by-product of your passion.
 KO: Are you superstitious?
JRF: Sometimes. I try not to be, I always pick up pennies… people think I'm nuts. But I don't jump paving stones.
 KO: What does your creative process look like?
JRF: A mess of inks and textures and scanning and building layers…
Now I'm working  lot more on textile design a lot of the process is turning elements from my paintings and drawings and building them into repeat patterns for fashion pieces. It's complicated but quite unique!