At home in Red Door Home Living
Fall makes me feel like cozying up in my favourite spaces, lighting a candle and reading. The coziest place I found outside my home lately is  Red Door Home Living  (@reddoorhomeliving  on IG). The local Calgary store is chalked full of timeless, warm and thoughtful accents to adorn any room in your home. Art, fashion, furniture, fragrances and jewelry can all be found within  Red Door Home Living. Located in the SE design district, walking inside  Red Door's  inviting space you will find so many local treasures from female lead businesses to dazzle your senses.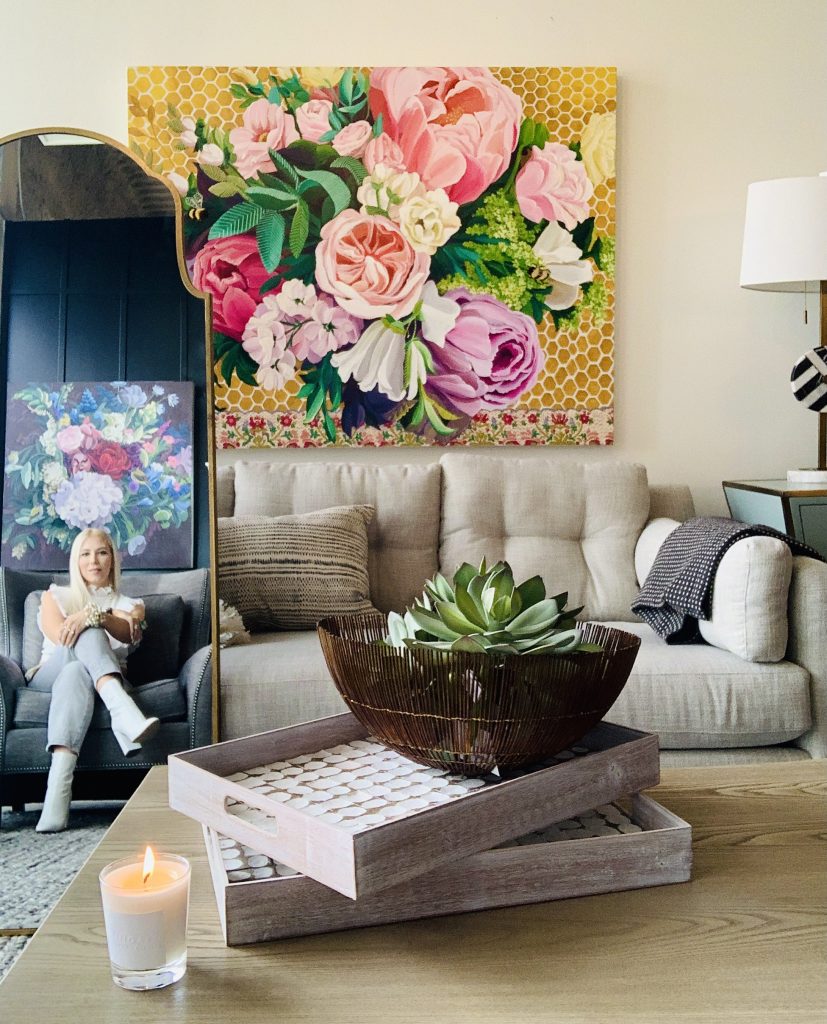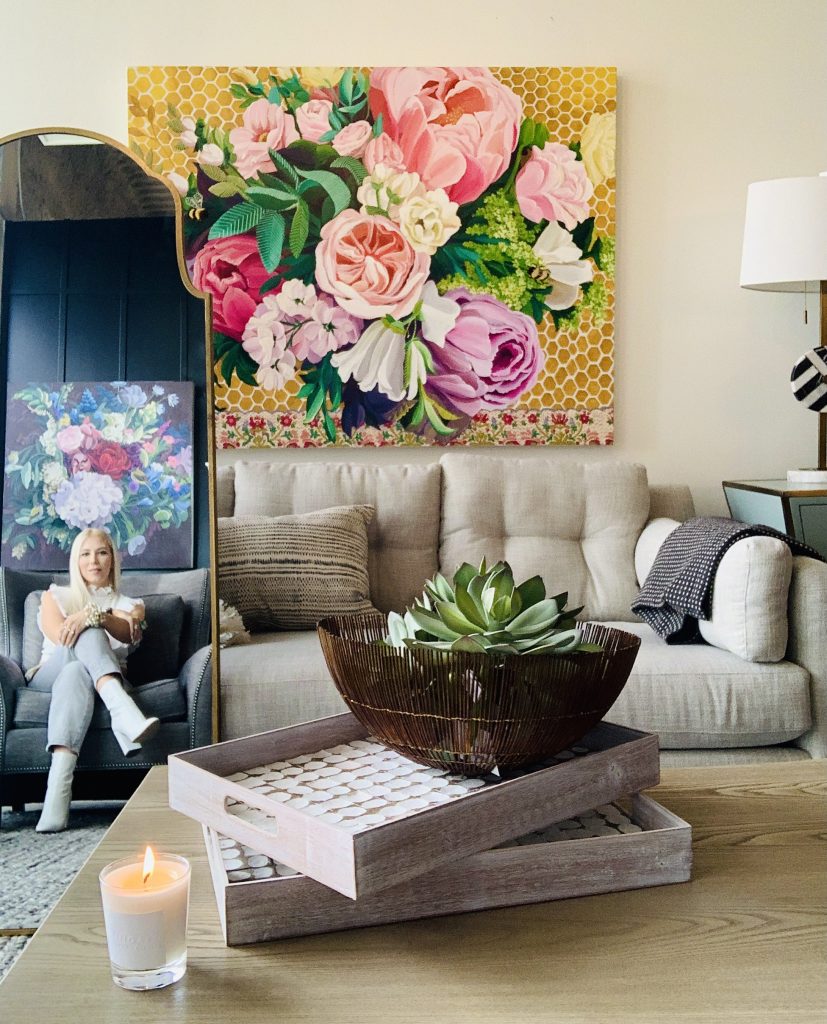 The first things to catch my eye were the paintings from Calgary artists   McKenna Prather.   Inspired by Canadian folk art, wildlife, beautiful patterns and flowers, many of the paintings have hand stitched embellishments. McKenna's paintings immediately drew me with the mix of charming colours and animal subjects.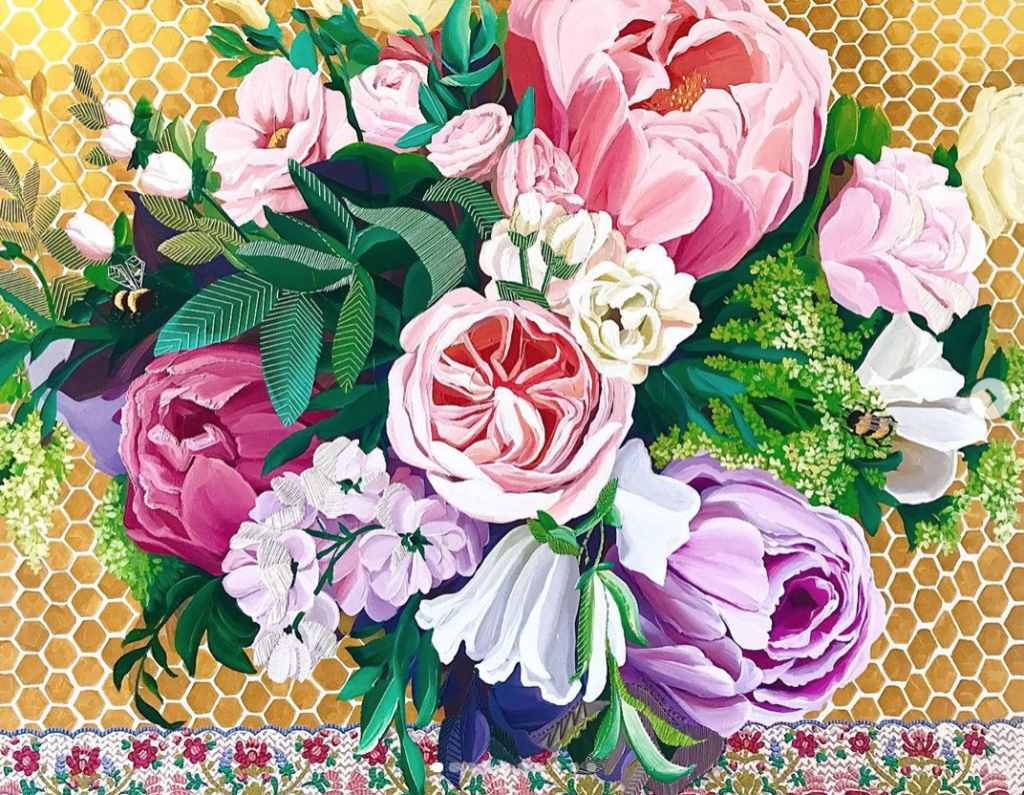 "Charlotte" by McKenna Prather
Acrylic and Embroidery on Canvas . 42" x 54". 2020.
A honeycomb pattern, bees and brightly coloured peonies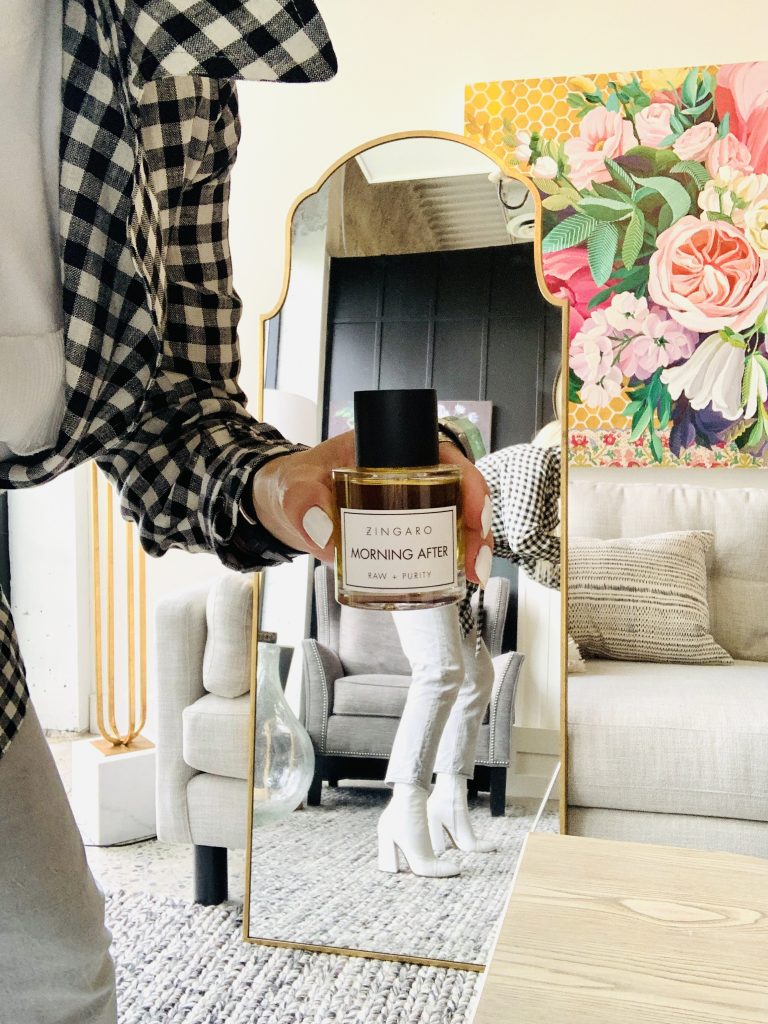 When you notice the most wonderful aroma in the store, it is from Canadian-based boutique parfum house   Zingaro. Founded by Palma Cafolla and Del Thomson, they hand craft from the finest oils, concretes and absolutes. The most beautiful thing about Zingaro fragrances is that they avoid synthetic and mass-produced chemical and marketed smells. These fragrances are unique and spell-binding. Zingaro's parfums come with the most captivating names like Tarot and Basilica XII that will transport your olfactory to places far far away. I fell in love with the Zingaro fig scented candle and will be lighting them all winter 🙂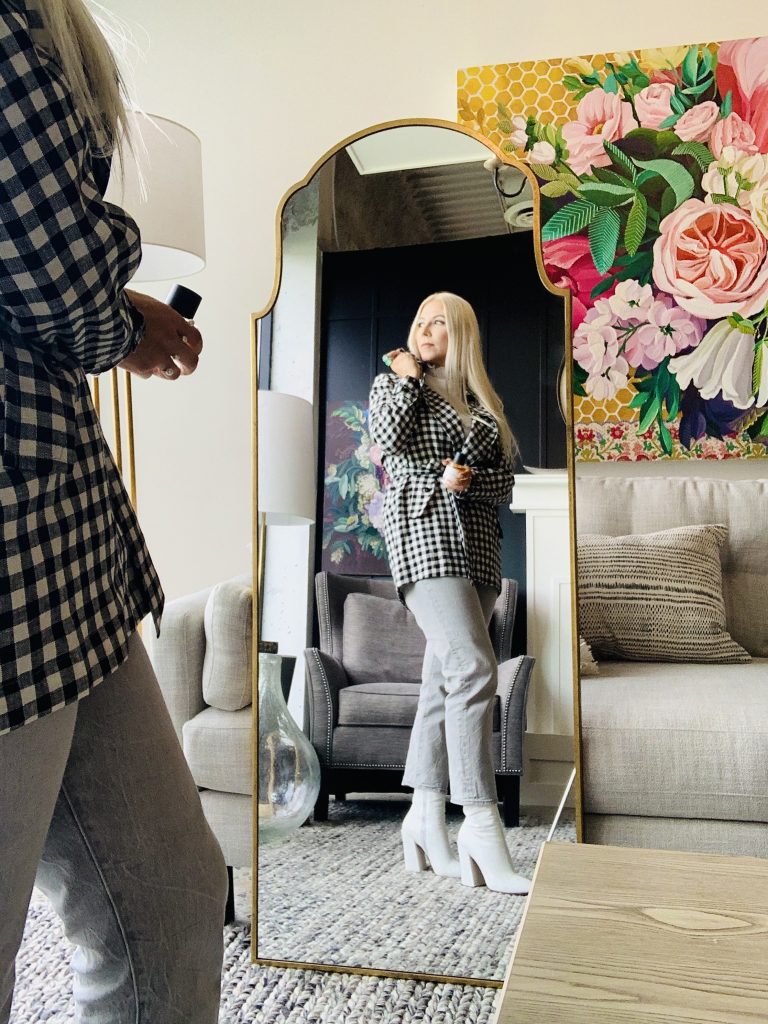 Toward the back of the store you will find an L-shaped selection of exquisite linen fashion designed by Victoria Fanning of   Crown Linen. These linen pieces are 100% natural, renewable and biodegradable. Linen is the one of the only natural fibres that requires no irrigation in the growing process making it very sustainable.  Red Door  carries Crown Linen exclusively in Canada. There is a beautiful selection of shirt dresses, kaftans, jackets and tops to choose from.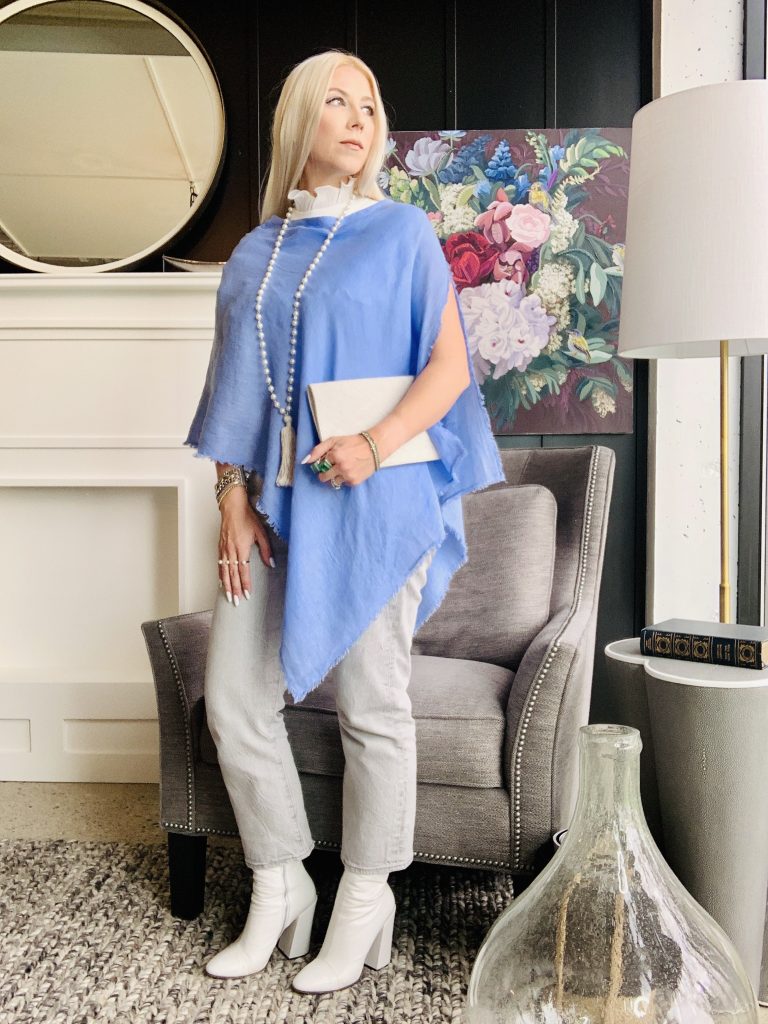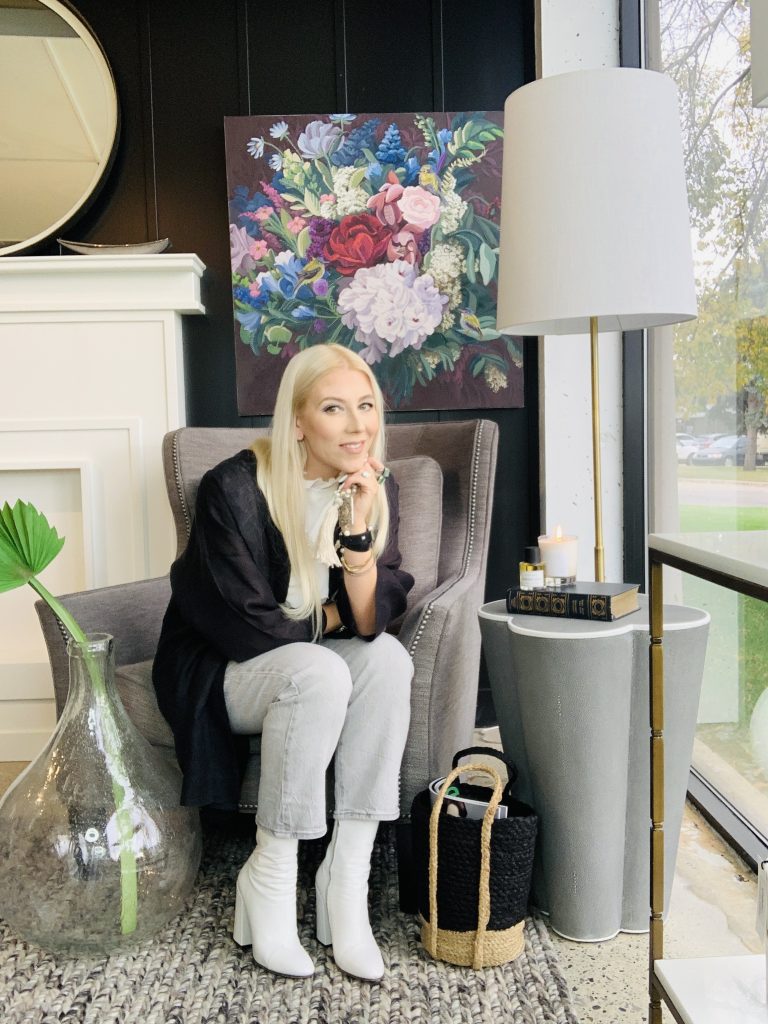 Crown linens are sourced and made in the Ukraine and come in various weights and textures.
The linens are warm in the winter.  I am wearing an XS.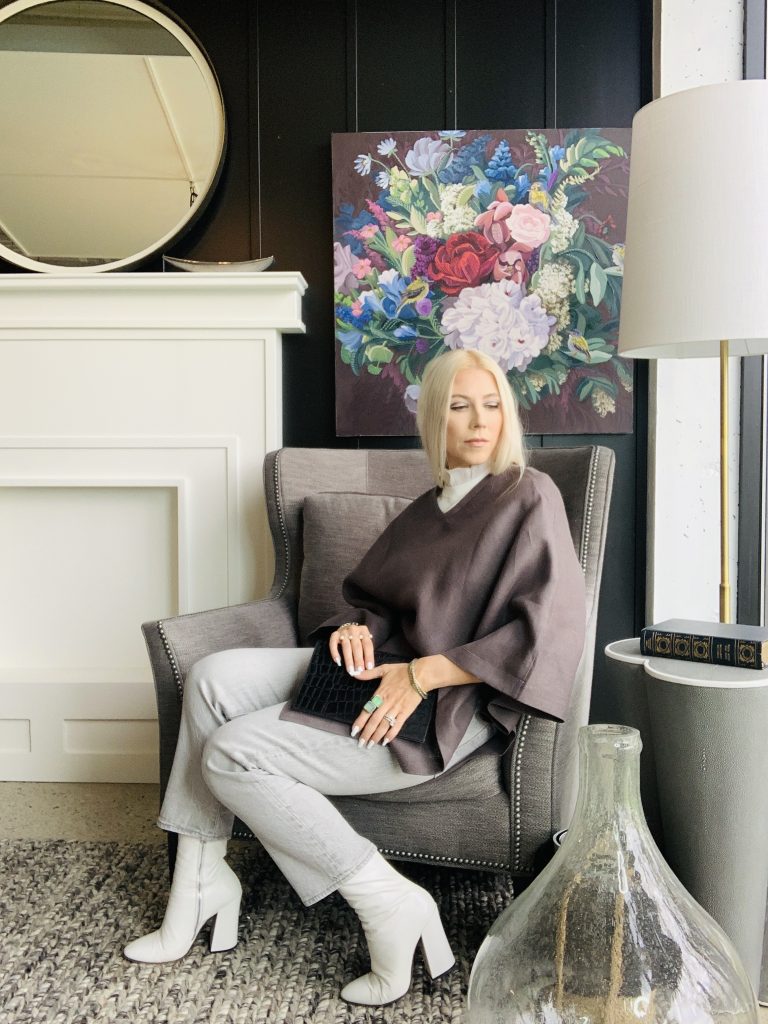 In the middle of the linens you will find so many alluring accessories. From sea glass rings, to vintage beaded necklaces to pearl bracelets there are locally made treasures that are perfect for gifts or to treat yourself when you are in the store browsing through the staged rooms of lighting and  furniture.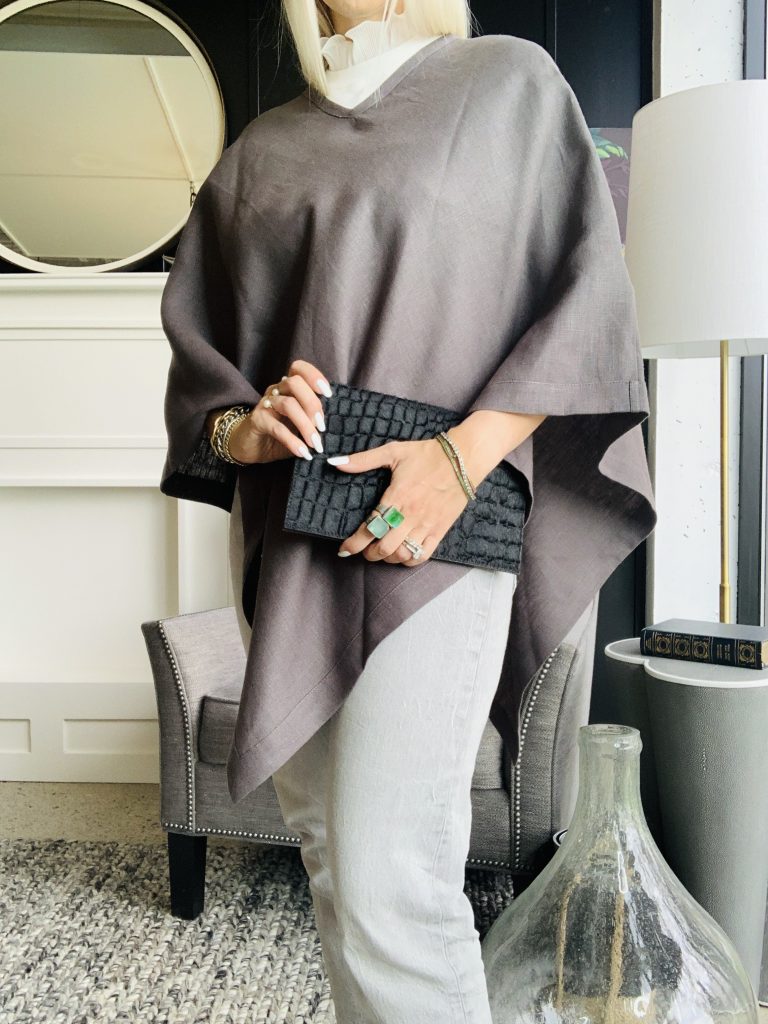 Red Door  was founded by Lori Lee, an interior designer with over 30 years of experience in both design and renovations. Lori and her husband Dan decided to open a retail space for their clients that would allow them to visualize exactly how rooms in their homes could look. They carry furniture that is both functional and aesthetically pleasing while being top quality on the market. From furniture, lighting, area rugs and a wide variety of accessories straight from their suppliers of whom they have had long personal relationships and cultivated many wonderful stories about the products.
#15, 6320 – 11th Street SE, Calgary, AB
Store Hours:
Tuesday – Friday : 10 – 5pm , Saturday: 10 – 4pm
*Sponsored Post