KO Review Kenny Schraf: When Worlds Collide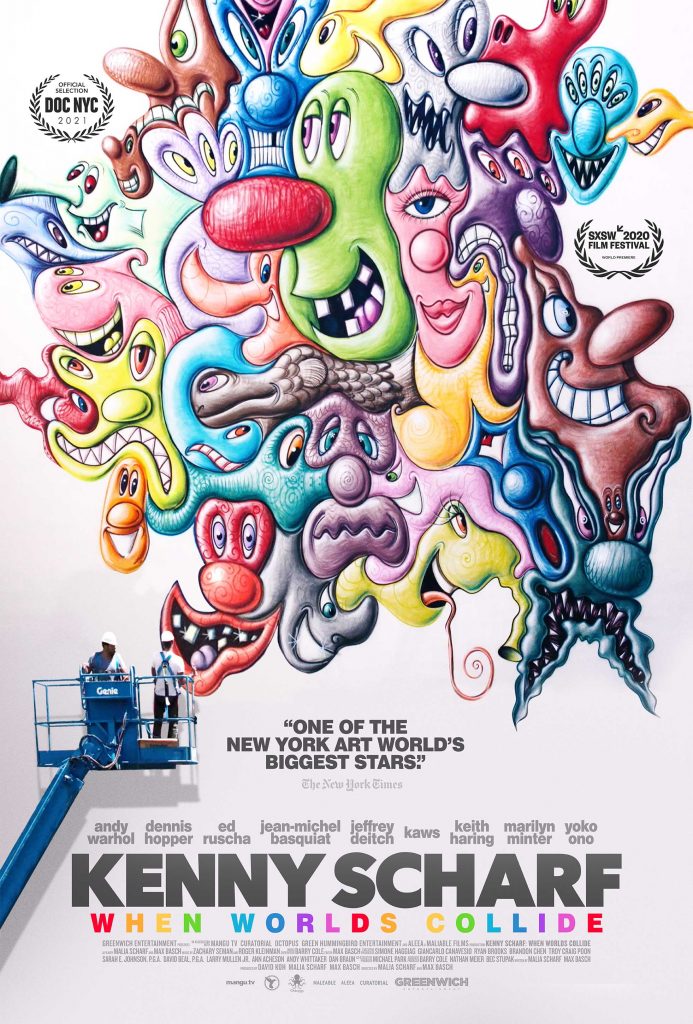 Kenny Schraf: when worlds collide
Kenny Scharf: When Worlds Collide  is a documentary film about the Artist Kenny Scharf in the early 80's in New York City. Kenny was creating street art alongside his friends Keith Haring and Jean Michel Basquiat who were catapulted to Artist Stardom, while he was left behind. The three young men brought art to the streets in a time where the underground became the mainstream. The film is directed and written by Scharf's daughter Malia Scharf and Max Basch.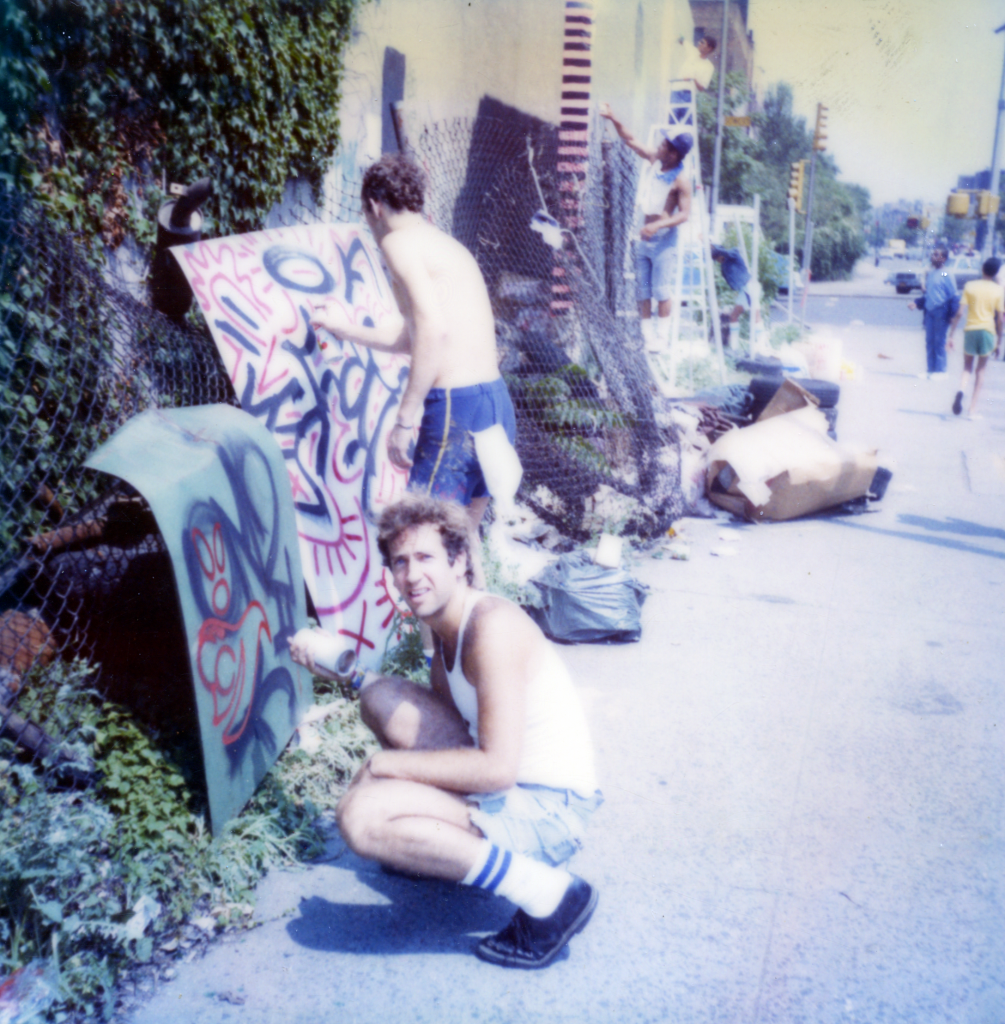 The film picks up shortly after Haring and Basquiat, both died tragically young, while Kenny lived through enormous shifts in the East Village while it was taken over by AIDS and economic depression.  Kenny Scharf: When Worlds Collide  uses archival footage and photos to tell the story of Kenny Scharf's life with flashes forward to the present where he narrates it all.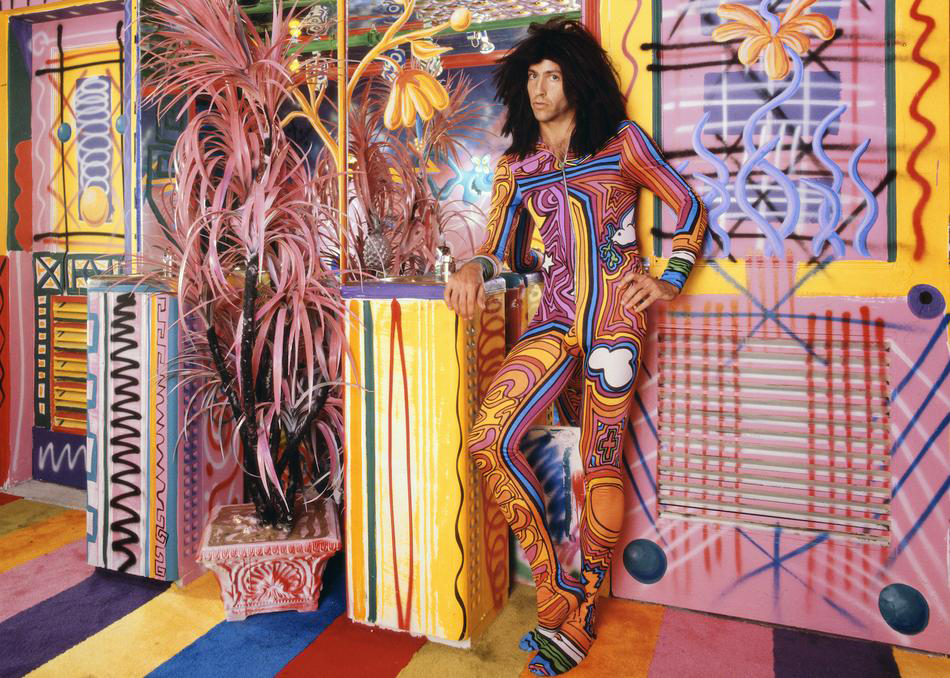 Kenny talks from his studio full of maximalist excess, graffiti and chaos. The dichotomy of the artists normal America suburban upbringing with who he became in the 80's until now astounding. There is an underlying tone of Kenny feeling like an outsider his whole life- which I imagine stems from his two buddy's becoming major superstar artists and him being left in their shadows.
I mean, I studied and did my degree in Art. I took a substantial number of  contemporary art history courses and I do not remember ever coming across the work or name Kenny Scharf. I have definitely seen his work in group exhibition at New York institutions- specifically the Guggenheim when I saw Jean Micheal Basquiat's show Defacement: The Untold Story in 2019. But I never knew his name or his work until watching this film. It really makes you think about what role luck plays in life. I mean, although Kenny has not had the commercial success of Basquiat and Haring, he didn't contract AIDS as a bi-sexual man. Kenny has been able to live out his eccentricities and dreams with a family he loves dearly. That in itself is a great success.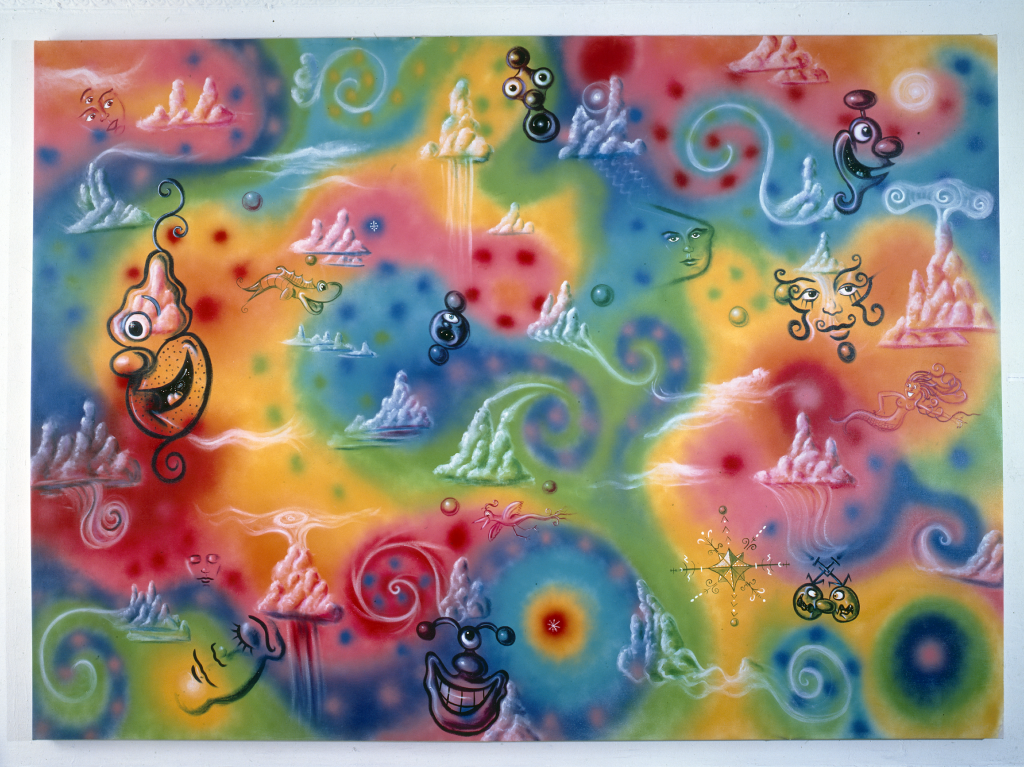 Kenny's work was based on television culture and cartoons. More specifically Hanna-Barbera Productions. Him and his friends created club 57- an underground beatnik hangout in a basement church where all experimental forms of performing arts existed as a perpetual party. The New York club scene became an art scene. The whole group of friends who loved to party together shifted when fame took over and they started to be career focused, sucking all the fun out of the art. Basquiat and Keith Haring blew-up the art world. They both made tons of money and then the drugs took over.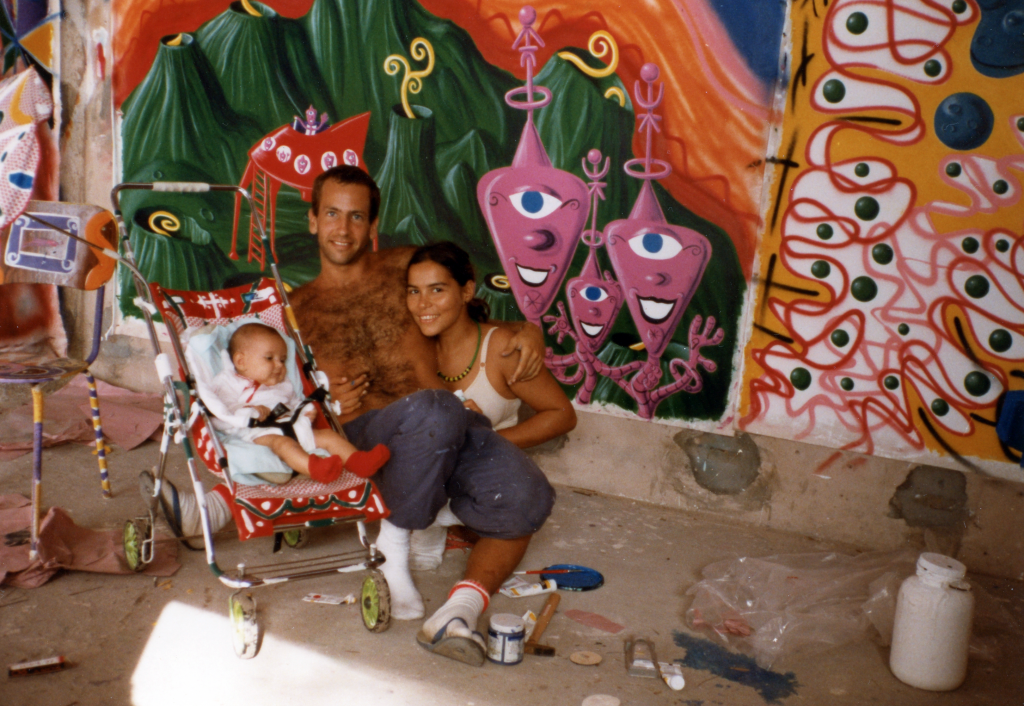 Kenny being left out of this actually saved his life because he fell madly in love with a Brazilian woman- Tereza, on a flight and she becomes his wife. They had a daughter and he became family focused. Although he loved his friends very much- maybe he found something more important to live for. AIDS wiped out a third of the artists in their group of friends in New York. This was the end of an era. Kenny was with Keith Haring when he died. This has a massive impact on him and tears up while describing their friendship and final hour together.
The interest in all the art of this period dried up shortly after. Kenny moved his family to Miami for a fresh start and started trading art for everything from rent to dentist visits. He struggled for a long period of time this way but had the longevity in his career that has stood the test of time.
 Now Kenny's practice is primarily street art and repurposed plastic installations. I found his process and evolution of his art practice so interesting. Kenny's bravery and creativity is astounding.
This documentary is full of first hand accounts of curators and other artists friends like Yoko Ono, Marilyn Minter, Dennis Hopper, Ed Ruscha and KAWS. I found it heart warming and endearing, especially because of his daughter's direction of the film. If you are interested in the art of this period, I think you will love this documentary.