Orchard Restaurant opens in Calgary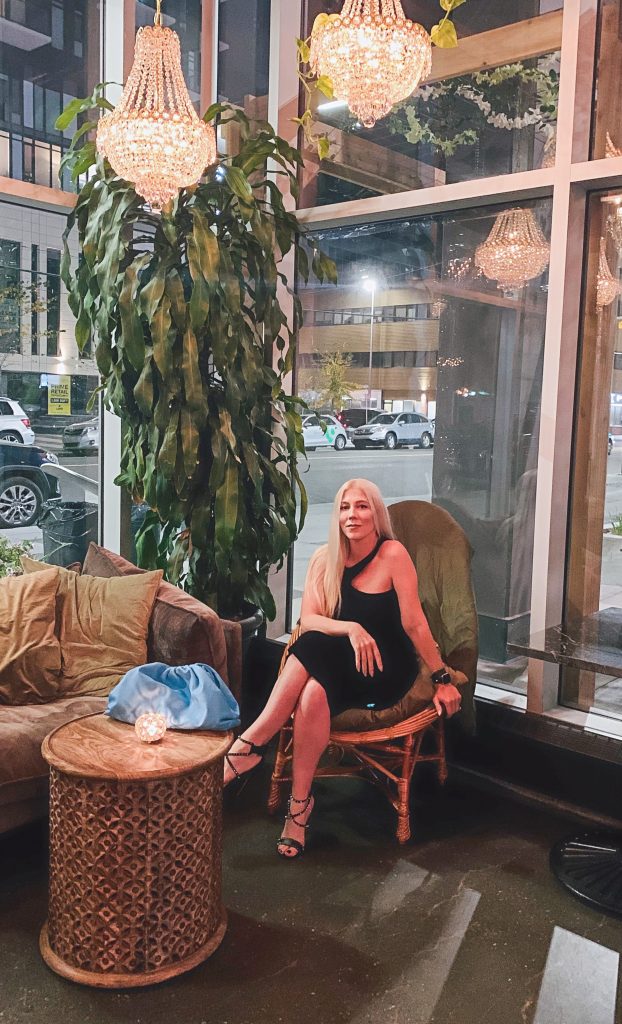 Calgary has a new restaurant!  Orchard  is located in the base of the Marriott Sodo building at 620 10th Ave S.W.. To enter the restaurant you will walk under an enchanted pergola facing a greenery wall lit with the Orchard sign. This leads into a warm wood floor to ceiling shelved bar surrounded by chandeliers dripping in crystals.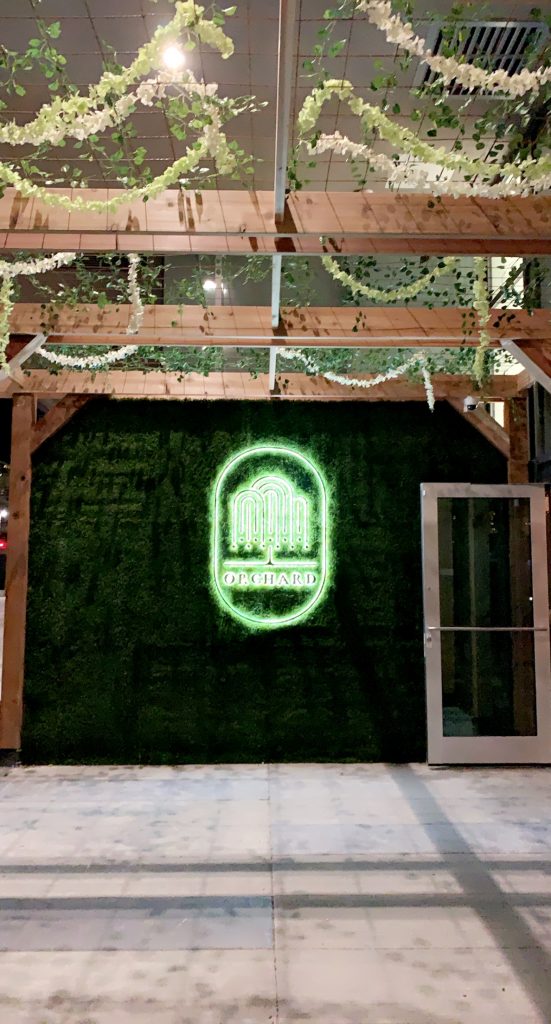 Orchard is a Mediterranean & Asian concept restaurant lead by head chef Jenny Kang, former Head Chef at Bow Valley Ranch and most recently Shokunin Izakaya.  Jenny has drawn upon her love of French and Italian dishes as well as her Korean heritage to deliver a menu that combines the best of both worlds. The menu is conveniently labeled for food sensitivities such as Gluten free, Dairy free and vegan options, which I love, so navigating it based on your dietary needs is super easy.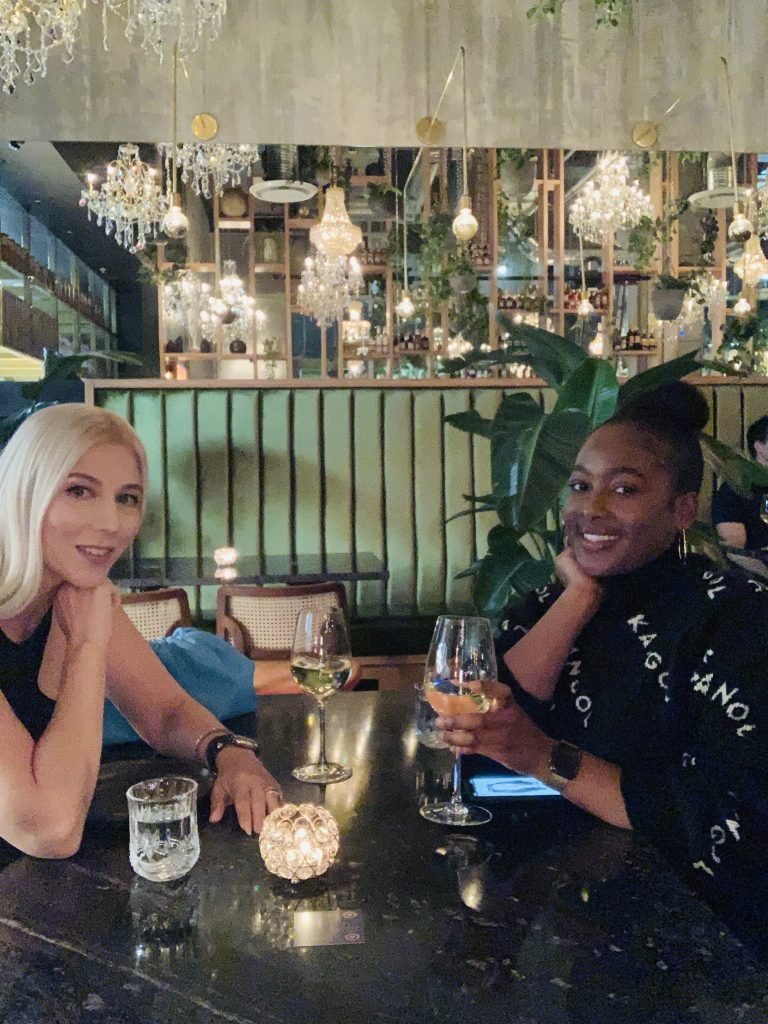 Tanisha Cherry and I taking it all in
Here is what I ate as a vegetarian: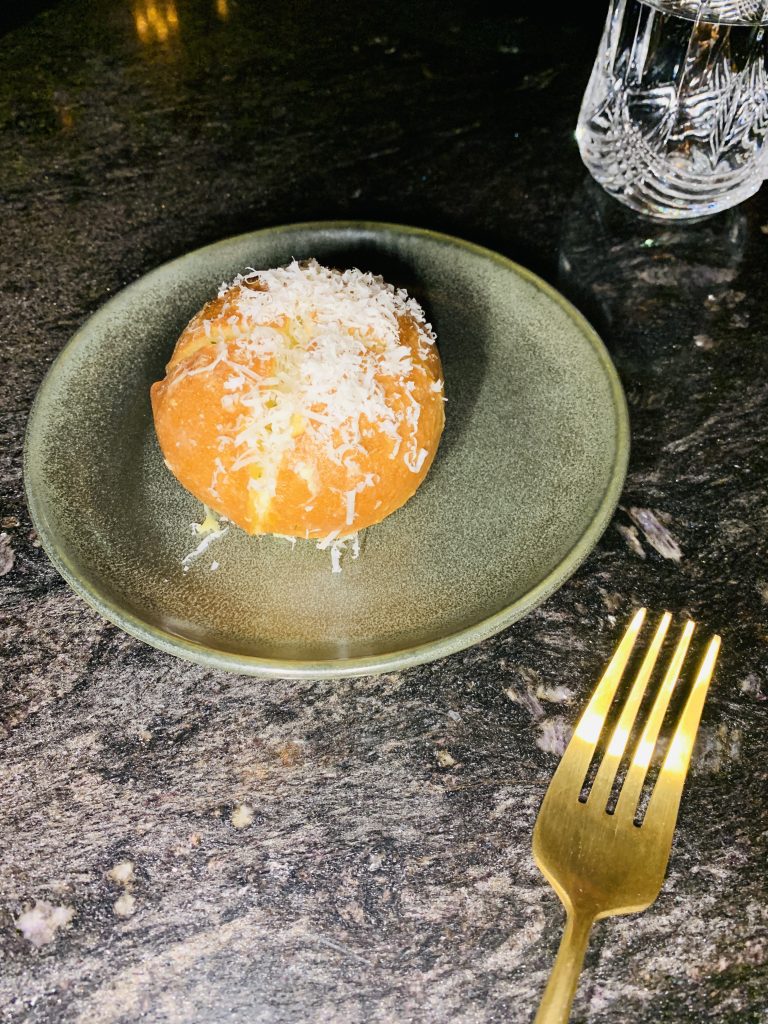 Cheese stuffed garlic bread- lightly roasted with fresh herbs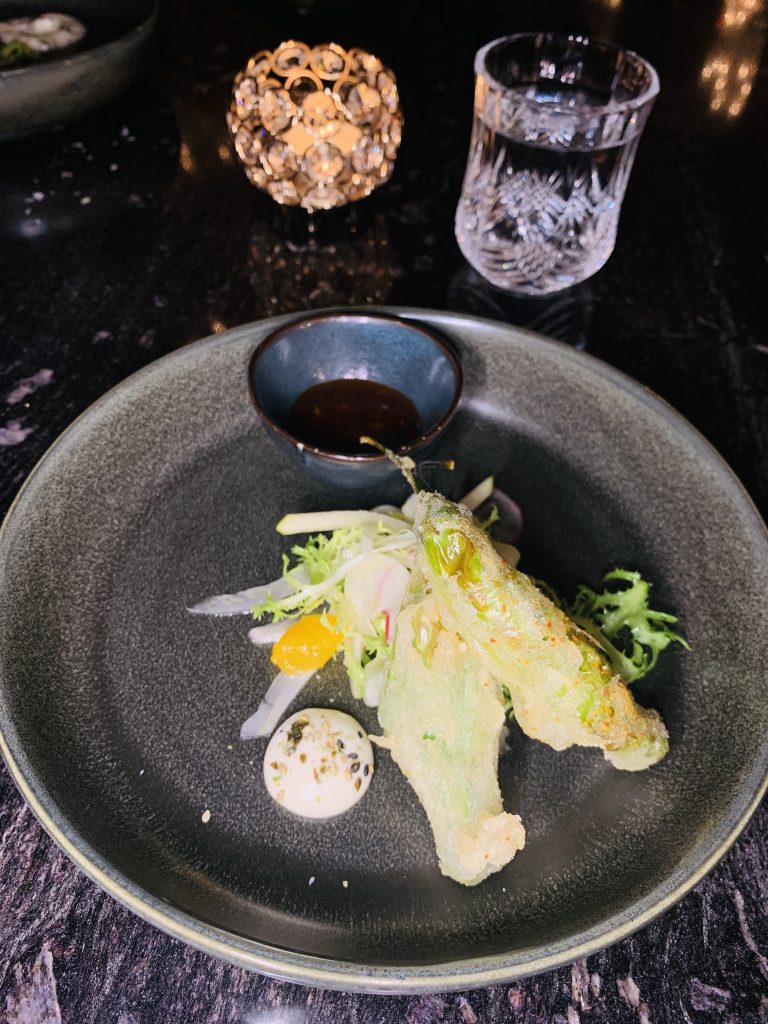 Shishito Peppers- bagna càuda, lemon, garlic, manchego, chili, crispy capers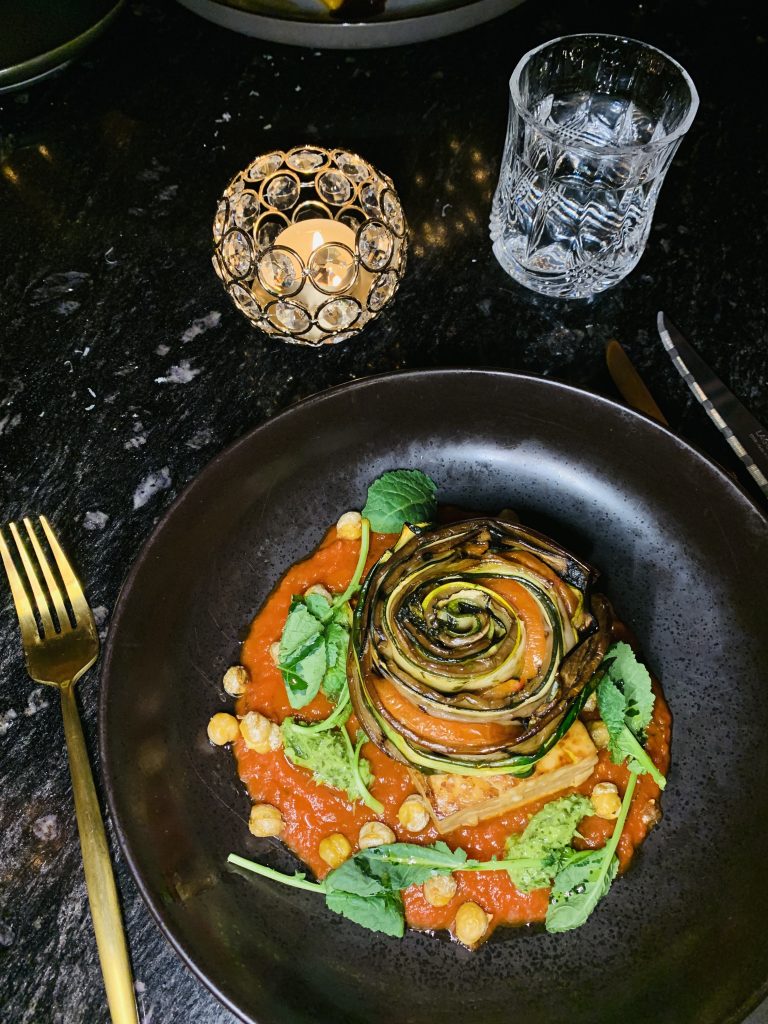 Ratatouille Roulade- seared tofu, marinara, puffed chickpeas (vegan)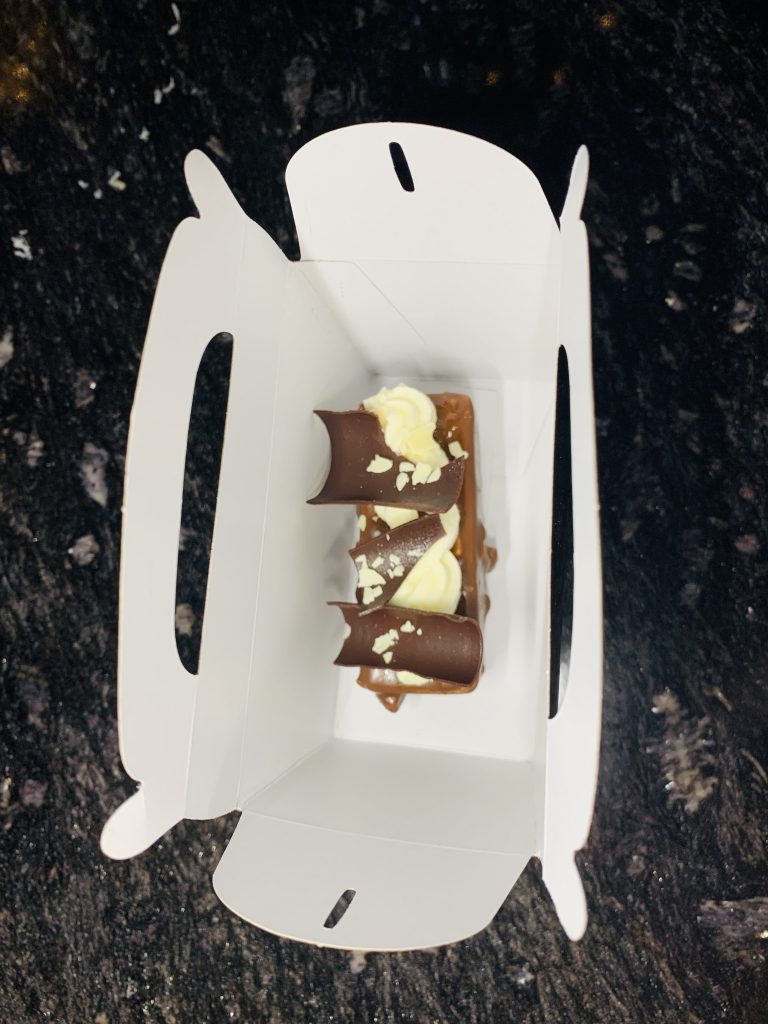 Rocher Chocolate cake (to go 🙂 ) hazelnut bavarois, chocolate ganache, chocolate namelaka (gf)
It was so refreshing to be out, albeit masked and socially distanced but in a new environment in our city.  Orchard  is open to the public next week and is a must visit.  The chandeliers and breathtaking and the food is delicious!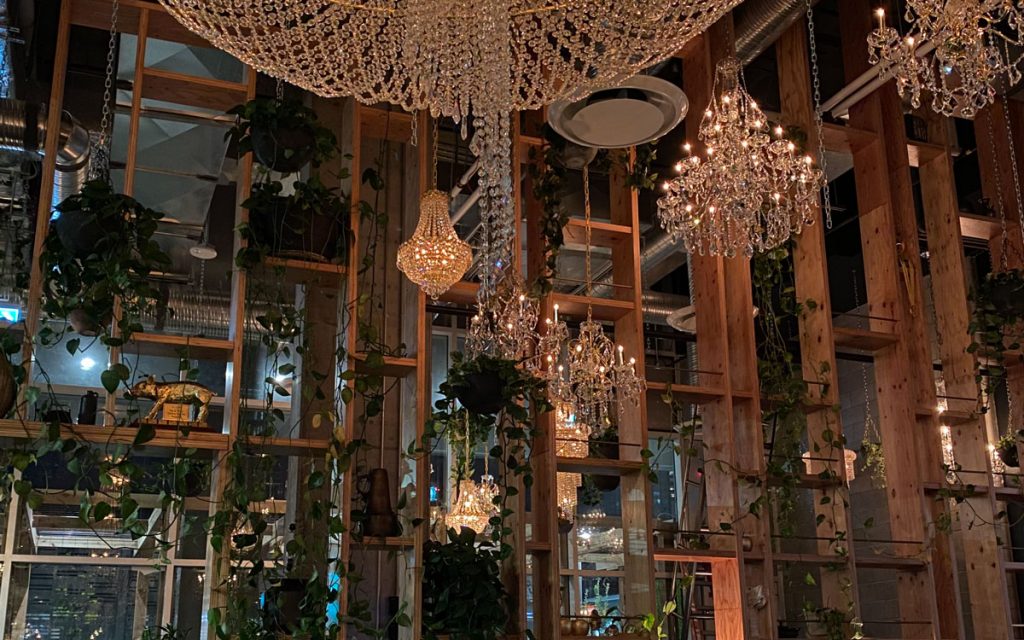 *Hosted