Japanese Crafted at Chinook Optical

My favorite local Calgary Optical store,  Chinook Optical  has some very exciting lines of eyewear to check out that have been hand crafted in Japan. If you have been on my site or social media you have probably seen my new  Celine sunnies  from  Chinook Optical   or the post I did featuring  Cutler & Gross.  I have a long standing relationship and love for this local boutique which has a hundred year family-owned history and no one in Calgary comes close to the selection of styles offered at Chinook Optical.
Japan is known for their exquisite manufacturing methods and attention to detail for perfectionism. The country has over a  200 year history and long standing tradition crafting eyewear frames . It is also one of the largest manufacturers of spectacles in the world. Here are two very cool brands made in Japan sold in  Chinook Optical.
The first is Dutil Eyewear. Designed in Gastown Vancouver, Dutil Eyewear  is a new take on a classic style. These glasses have a major attention to detail felt immediately when they are tried on. There is a comfort and simplicity to these frames which sets them apart from other eyewear brands. If you love the round Keith Harring early 90's vibe frames, Dutil is definitely for you!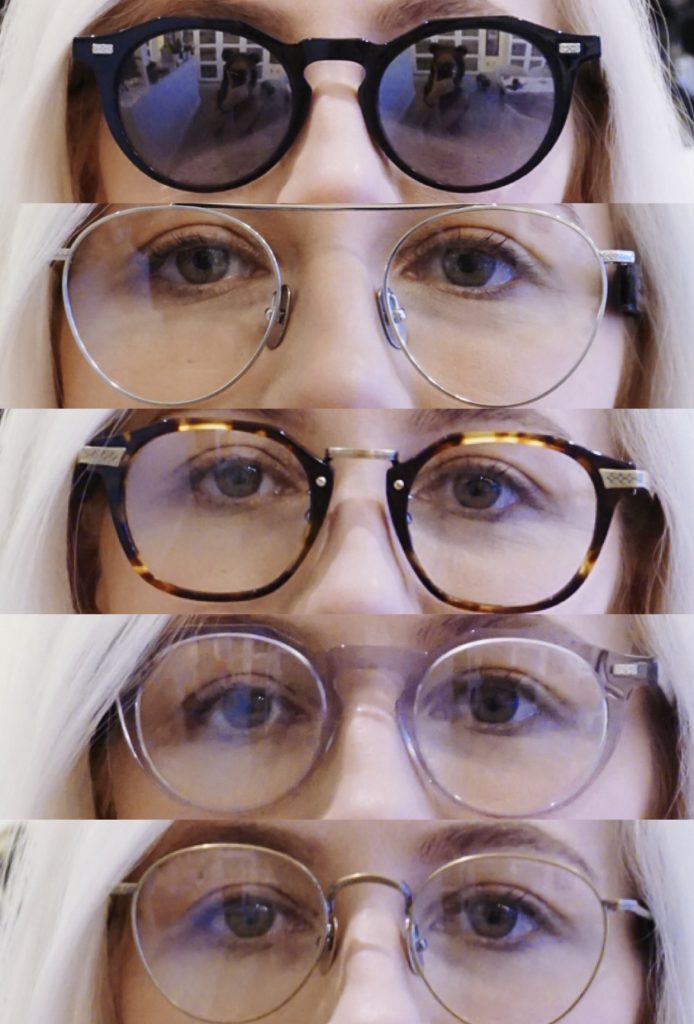 Dutil Eyewear's designer and owner Eric Dickstein had a 21 year career at  Oliver Peoples  before he set out in 2006 to open his store Durant Sessions, which now has two locations; in Vancouver's Gastown and Los Angeles' Silver Lake community.  Dickenstein took what he learned about premium eyewear and created his own brand which is now only available in select boutiques world wide and Calgary's own Chinook Optical   🙂
(image at top and below courtesy of dutileyewear.com )

Another super unique Japanese eyewear line Chinook Optical carries is Akira Ishiwatari . This line is very distinctly recognizable in aesthetic.  The brand is named after its designer  Akira Ishiwatari .  The glasses do not use new technology parts. These glasses only use parts that have existed in Japan since ancient times.  The exceptional technology is unparalleled.
Akira Ishiwatari is made from a special acetate that is only in Japan and in combination with the metal frames every piece is exceptional.
The day I visited  Chinook Optical , the ever stylish Biba was wearing the Sputnick  Akira Ishiwatari  frame and for a brand that focuses on ancient technology, they are incredibly fashion forward. They look so fabulous on her I had to take a picture.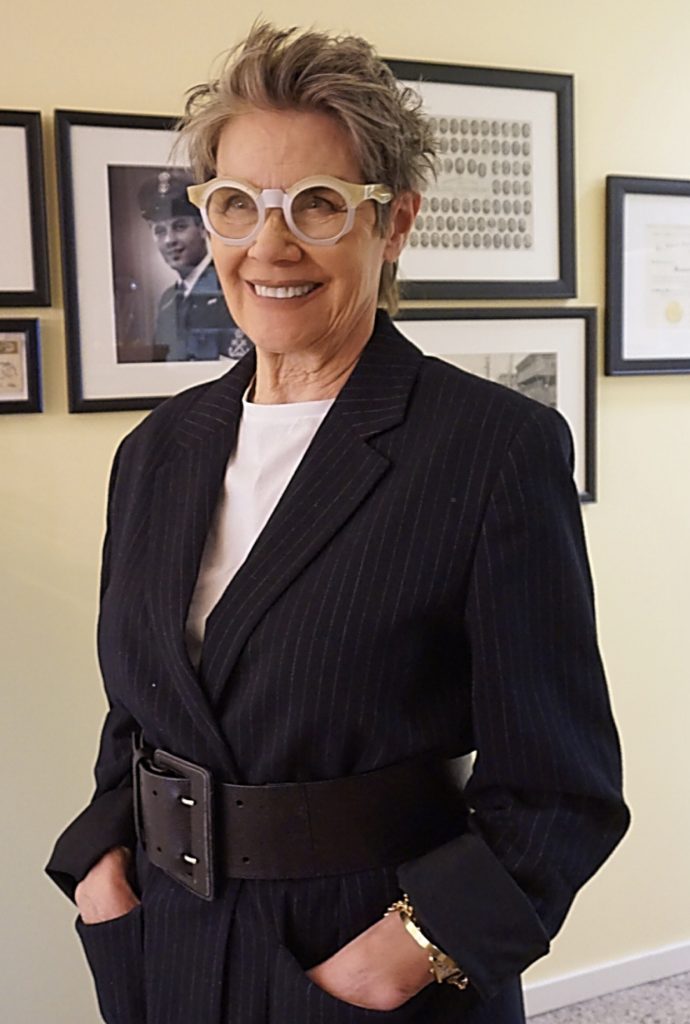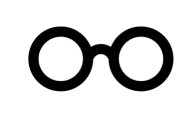 Chinook Optical is open Monday – Friday 9:30AM to 5:30PM & Saturday 9:30AM to 5:00PM
(403) 252-1961  /  BRITANNIA SHOPPING PLAZA  813 – 49th Avenue SW  Calgary, AB