KO Review Serendipity
Serendipity
Surreal and otherworldly at times,  Serendipity  explores the journey inside the body of Prune Nourry alongside the body of her artwork. Prune's work surrounds procreation, bioethics surrounding genetic engineering and women's rights. The film is organized into titles corresponding to the period of work she was creating. Directed by  Prune Nourry  herself,  Serendipity is Executive Produced By Angelina Jolie,  Sol Guy  and  Darren Aronofsky.
As Prune conceptualizes the scientific process of freezing her eggs during her breast cancer diagnosis in 2009, she performs a dinner party called  Le Dîner Procréatif (The Procreative Dinner)  where the patrons of the museum are served food in many courses that resemble a fertilized egg that through the courses develops into a fetus- made of food for patrons to consume.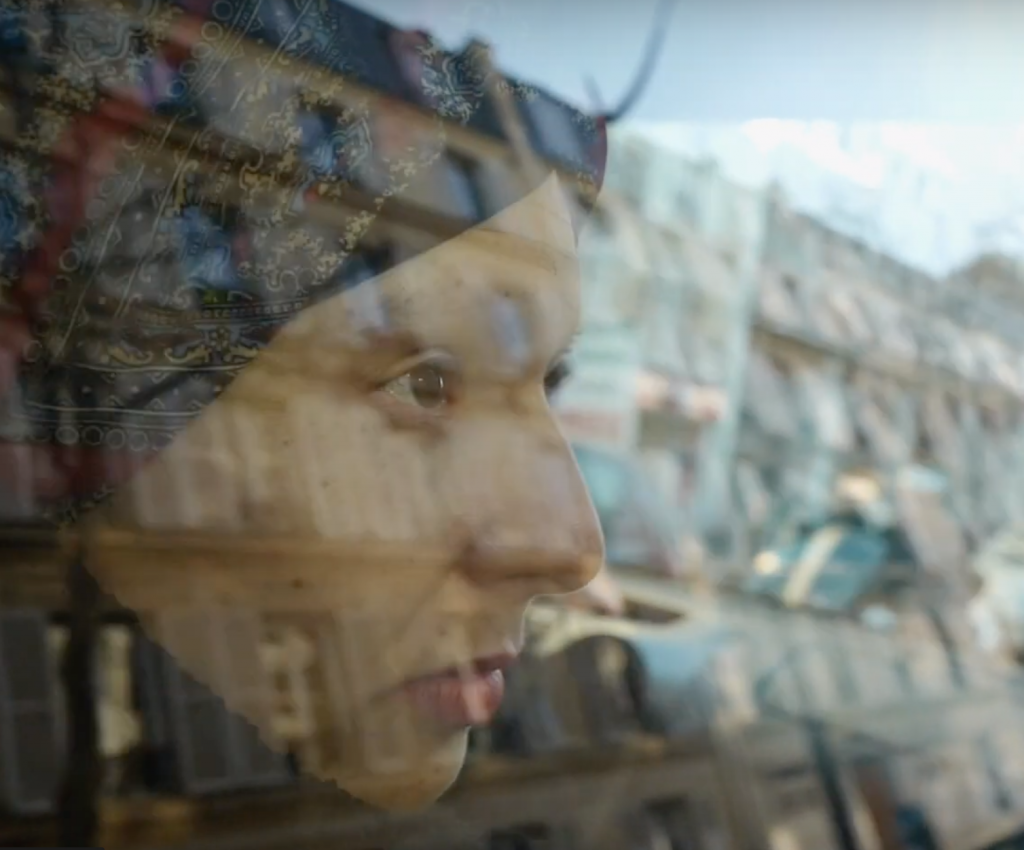 In a way to liberate herself and be in charge of her own body during her diagnosis, Prune's artwork becomes the inspirational outlet of self expression.
Serendipity  shows an endearing relationship with Prune and French New Wave Feminist Film Maker Agnes Varga. Agnes uses a hand held camcorder to document Prune cutting her cascading brown locks, echoing the hand held movement in the opening and closing scenes of the film.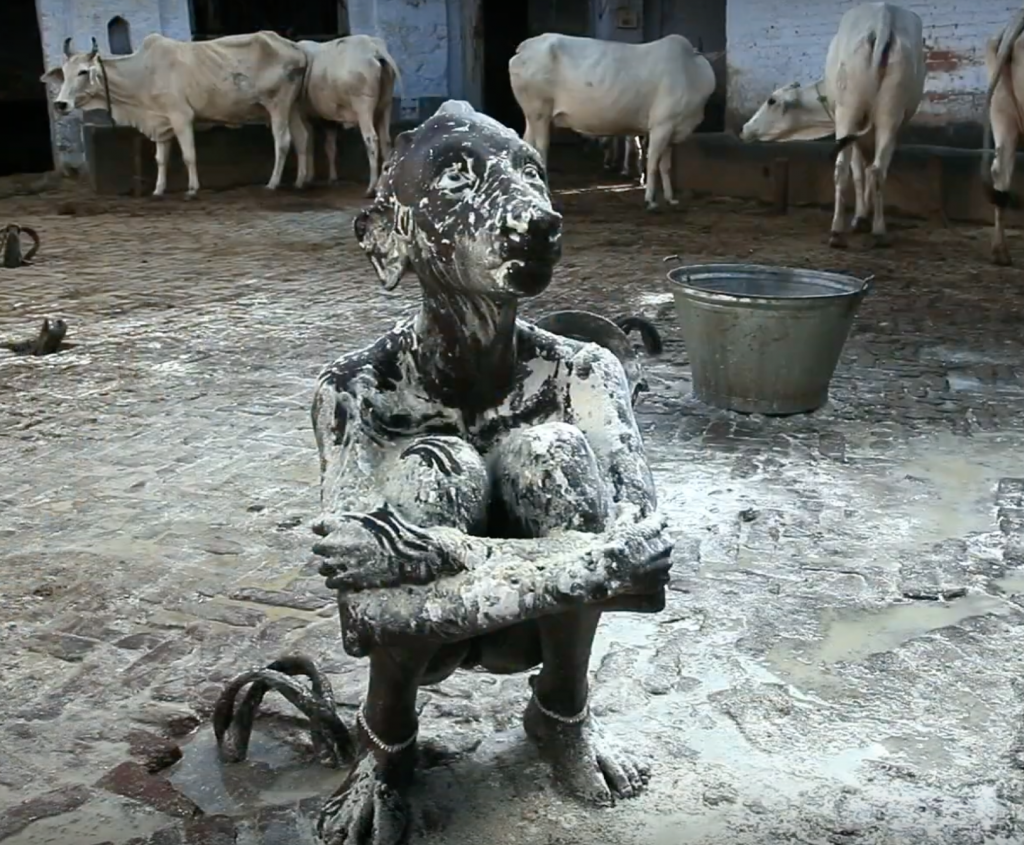 Holy Daughters (2010-2011) was the following series exploring a sculptural hybrid of a human woman morphed into a cows body because in India, cows a sacred and symbols of fertility. During this period she loses her hair and is going through chemotherapy. Prune explores how this period of being faced with her own mortality during the treatment led her to delve deeper into her next period of work called Holy River:  http://www.prunenourry.com/fr/videos/holy-river-performance . Holy River is a performance piece where an enormous cow idol similar to the smaller ones she made for Holy Daughter is lead through streets in the Durga Puja Festival, Kolkata, India October 2011 and eventually submerged into the river.
"Everything is connected… Health is everything… There are no limits when you have your health", but not being healthy caused Prune to work in a different way. Prune gained a deeper perspective in her life and through her work.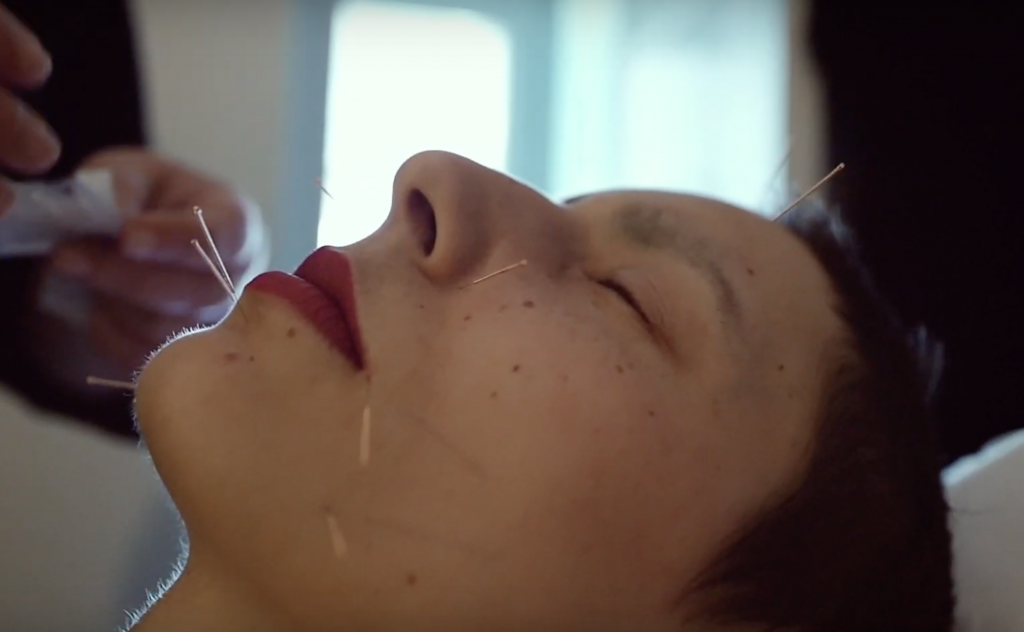 Imbalance 2014 is Prune's journey through eastern medicine on her own body that bleeds into her sculptural work with isolated body parts with acupressure needles and cupping. The artwork created during this time reflects the destruction post chemo and rebuilding now through new but ancient techniques.
Terracotta Daughters 2012- through her work in China Prune works with young girls to create warrior sculptures of young girls dressed as soldiers. It was a 2000 year old story about Emperor Qin who spent over 30 years building an underground army tomb that held the sculptures warriors of the 6 countries he controlled during his rule. He hoped to take the same kind of power into his next life when he died at 50 years old. Prune recreated a smaller version of this tomb to be dug up in 2030.
Reconstruction- This part of the film was a beautiful transition to where Prune actually becomes the artwork of her surgeon who takes on the task of reconstructing her breast.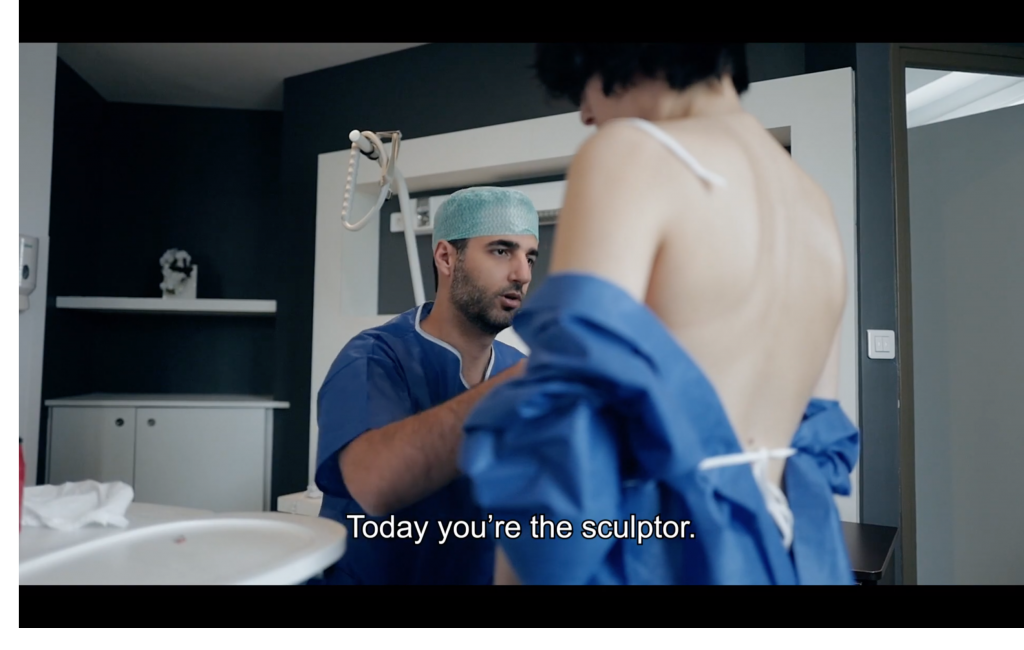 Amazon 2018
I wish the film would have talked more about her artwork in an exploratory way. It is seen so beautifully with sounds and slow pans, but I am more interested in the creative explanation of the influences of this work. Having never heard of Prune Nourry before watching this film, I am surprised I haven't. I would definitely consider myself a fan of her work and can hardly believe she is only 34 year old and has done so much.
Just in time for Breast Cancer Awareness month comes this pivotal documentary that shows a breast cancer diagnosis and treatment in an illuminated and artful light unlike anything before.
Serendipity is French with English subtitles-opening in New York at The Quad Theatre and in Los Angeles at the Laemmle Royal Theatre on October 18th.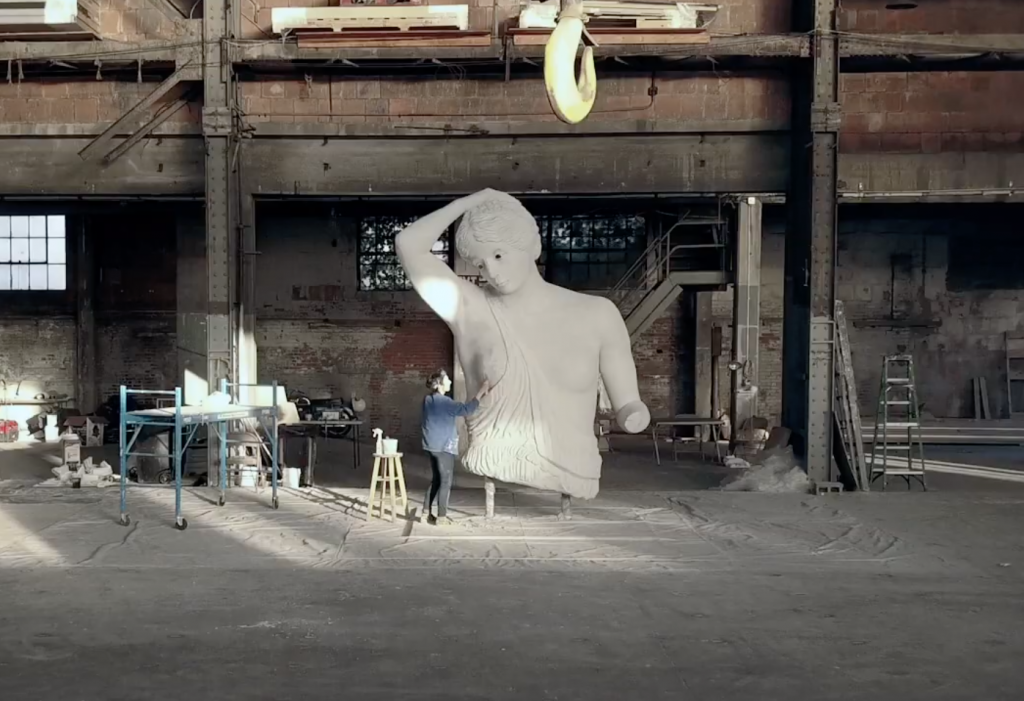 "For all the woman warriors"