KO Review Lifeline: Clyfford Still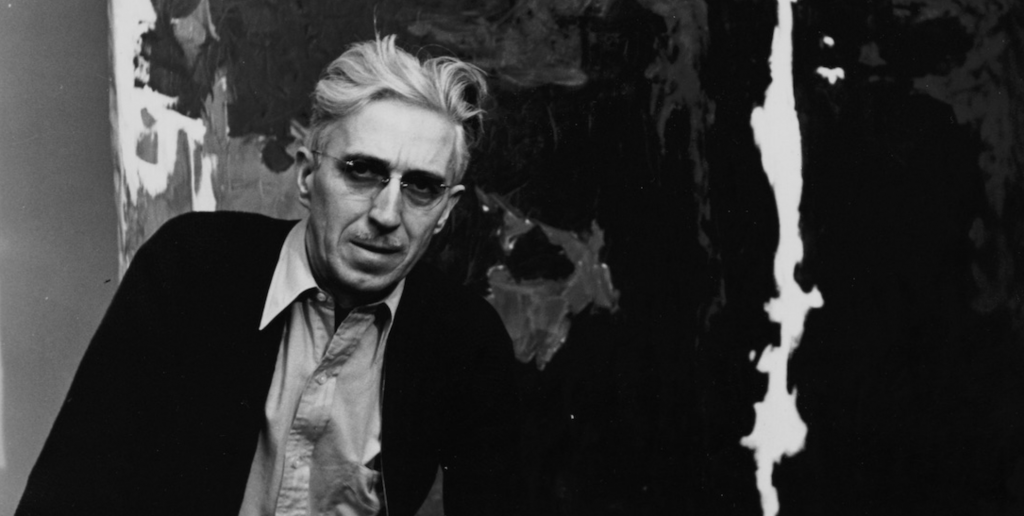 Lifeline  is a documentary film about the abstract expressionist artist Clyfford Still. Through first hand accounts of friends and art world elite, the film explores his essence and artwork created during his lifetime.
A man who had a love for the Alberta prairies, Still left the Wild West and moved to the USA to pursue his dream to be an artist by joining the California school of Fine Arts. Mark Rothko was a teacher at the school and they became kindred spirits. He introduced Still to Peggy Guggenheim who was fascinated by surrealism but took a liking to Still's work. Guggenheim gave Still a solo exhibition at her gallery, The Art of This Century Gallery, in early 1946. The following year Guggenheim closed her gallery and Still, along with Rothko and other Abstract Expressionists, joined the Betty Parsons gallery.
Stills work became about rejecting influence. It was a lot for an artist to undertake, especially one with such a fragile ego. Some people thought his work echoed mountain ranges he would have seen growing up in Canada. The dark noteworthy brush strokes create endless possibilities of his personal expression. Still was always a bit of an outsider amongst these American heavy hitting painters, his work was unique and enigmatic.
Rothko was very active with commercial galleries and public commissions which rubbed Still the wrong way. He thought Rothko was a sell-out and failed his art. The two eventually stopped speaking and sadly Rothko committed suicide in his studio.
Still's daughters Sandra and Diane recall many occurrences in New York between their Dad and Rothko where he seemed very angry. The relationship with Rothko had a very significant impact on not only his work but his life during those times.
The film is called  LIFELINE  because these painted lines become the abstract subject of all Still's most impactful works. The  LIFELINE  looks like soil cracks in the prairie dirt, but in fact Still tells a different story of having a rope died to his ankle when he was a young boy on the farm and his dad lowering him deep down into a well which became a very traumatic memory in his formative years.
Still's dying wish was that his archives and remaining 2400 work be donated to a museum that would solely show them together as a collection in an "American city that will agree to build or assign and maintain permanent quarters exclusively for these works of art and assure their physical survival with the explicit requirement that none of these works of art will be sold, given, or exchanged but are to be retained in the place described above exclusively assigned to them in perpetuity for exhibition and study." His wish was finally granted in 2011 after over two decade of being in storage in his widows house. The Denver Museum pursued and received the honour of creating the Clyfford Still Museum, becoming home to the world's most intact public collection of an American artist—placing them in an elite position within the art world.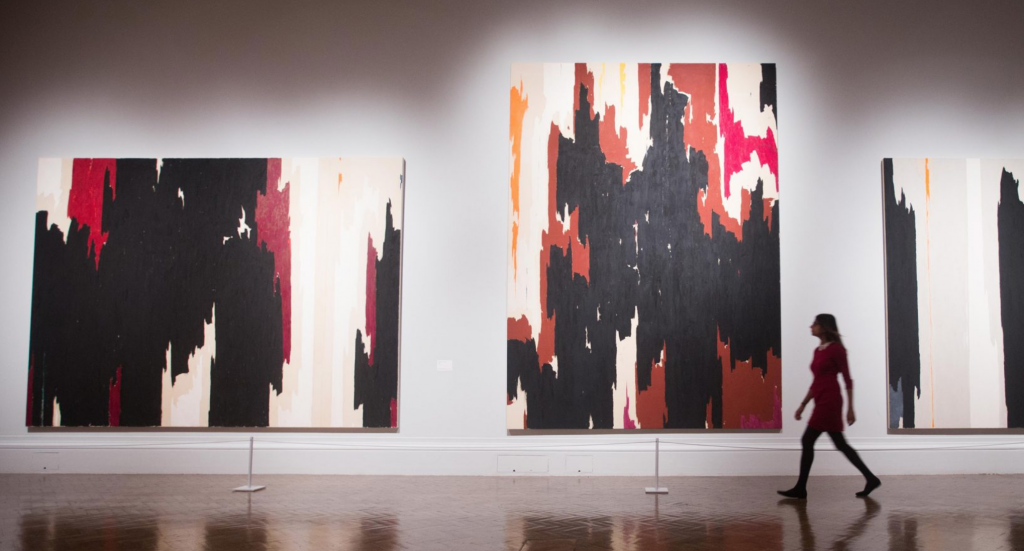 As far as documentaries go, there is first hand accounts from painters Mark Bradford, Julie Mehretu, Julian Schnabel, SFMOMA director Neal Benezra, Clyfford Still museum director Dean Sobel, award winning architect Brad Cloepfil, Colorado governor John Hickenlooper, art historian David Anfam, art collector Jeffrey Loria, museum director James Demetrion, art critic Jerry Saltz, and writer Tom Healy.  The film is directed by Dennis Scholl. The film features archival footage and audio recordings as well but even with all of those people's opinions the story is rather lack lustre. Obviously Clyfford Stills daughters hold him in the highest regard because he was their father, and in fact on of them compares him to "God" at one point and said she was terrified of him growing up. However, there was nothing gripping or noteworthy in this documentary that made for an exciting story. If you are looking for a factual, linear documentary about Clyfford Still the artist, this is it. It is very informative about the life and times about the artist but there is nothing new that surfaces from this era that will have an impact on him for the rest of history.
In reality, my perception of Still's after watching this documentary is that he was a miserable man who battled depression the most likely is what hindered his career and family life causing him disappear for periods of time with little or no contact. Like his contemporaries Rothko and Pollack, he struggled through a period of art history that favoured his style though he survived and rode it out where the others met their demise. Maybe he survived because he walked away from the commercial art world at the height of his career.  If you are looking for a riveting tale of an artist, this isn't it.
The film  LIFELINE  will be screened Tuesday, Nov 12 at 5:05pm at Cinepolis Chelsea in New York.
**Q&A Director Dennis Scholl, producers Konstantia Kontaxis, Marlon Johnson, editor Ed Talavera**