KO Review Peanut Butter Falcon
Just like the title of this film,  Peanut Butter Falcon  is just like it sounds; sweet and slightly confusing.  Zak (played by Zack Gottsagen), a young man with down syndrome and a dream to be a pro-wrestler, runs away from the nursing home where he lives one night with the help of his room mate.  Zak sets off on his journey to get to a wrestling school run by his idol the "Saltwater Redneck" in nothing but his ambitions and tighty whities.  The opening scenes of the film were charming and full of laughs.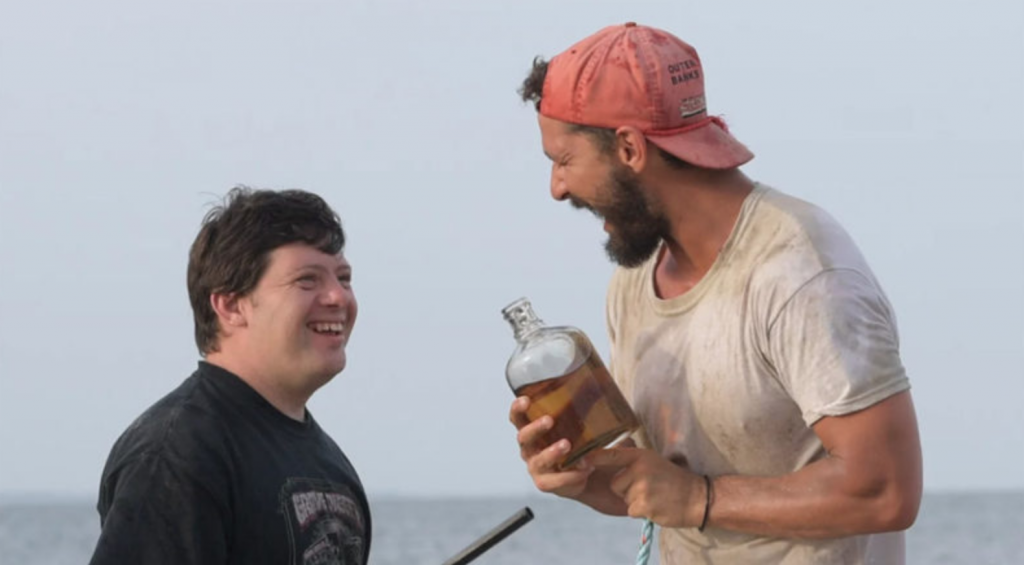 Elenor (played by Dakota Johnson) is Zak's supervisor in the nursing home and is tasked to go find him by her boss. She gathers evidence from Zak's old wrestling tapes to track down the Saltwater Redneck so she can map out where he might be on his journey.
We then are introduced to Tyler (played by Shia LaBeouf) who is a fisherman down on his luck. Tyler loses his job and sets on a destructive path of burning down a fishing camp before stealing a boat and fleeing the scene of the crime. Little does Tyler know, he's not alone and discovers Zak a-bored on his journey. Tyler isn't interested in a tag-along and quickly leaves Zak while trying to get out of town as fast as possible. When Tyler runs into a snag, he back-tracks and finds Zak in a compromising situation with bullies. Tyler comes to Zak's rescue and the two become inseparable.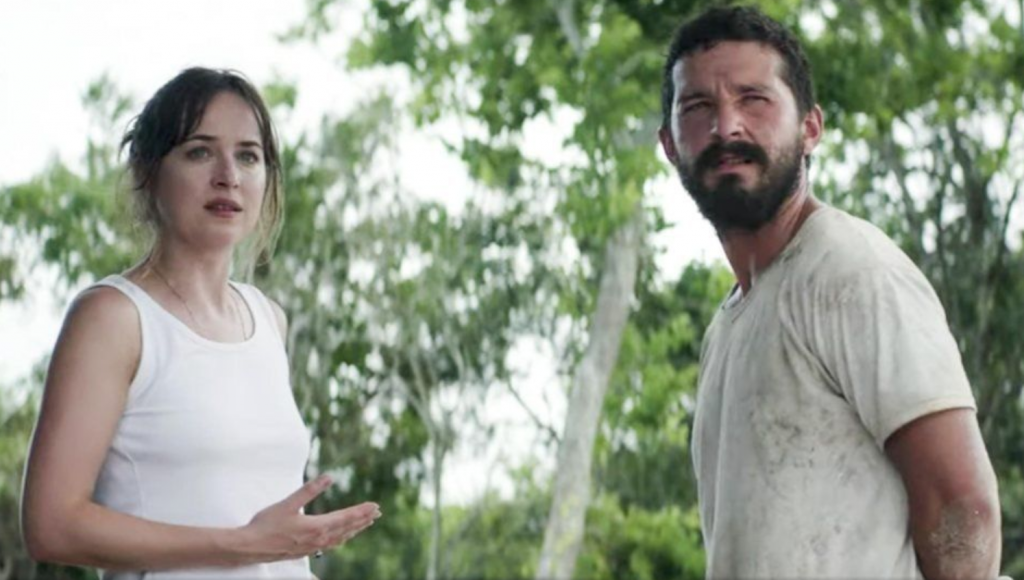 Tyler teaches Zak how to swim, shoot a gun and wrestle. The two men live on peanut butter and sleep out under the stars. One night around the campfire, Tyler asks Zak what his wrestling name would be…and the Peanut Butter Falcon in born. Elenor catches up with them and is convinced to help Zak pursue his dream to wrestle after he throws her car keys into the swamp and she ends up stranded. The chemistry between Tyler and Elenor is magnetic. It was actually so good it made me wish Dakota Johnson and Shia LaBeouf would get together in real life. I guess that is what makes their performance so convincing is that these two are such high calibre actors.
Everything seems great until trouble comes from Tyler's past. This time Zak saves Tyler and the journey continues. It is around this time that holes in the story start to emerge with flashbacks of Tyler drunk driving and the audience confusion sets in. We don't ever really find out what the flashbacks are about other than a tumultuous past. Elenor reveals she was married before and is a widow. We know nothing of how Tyler came to be in the nursing home other than his family abandoning him. Somehow these holes bring these three characters so close together and make them the family they all chose.
This was an adorable film. There is some violence and course language but it's so endearing I hardly noticed.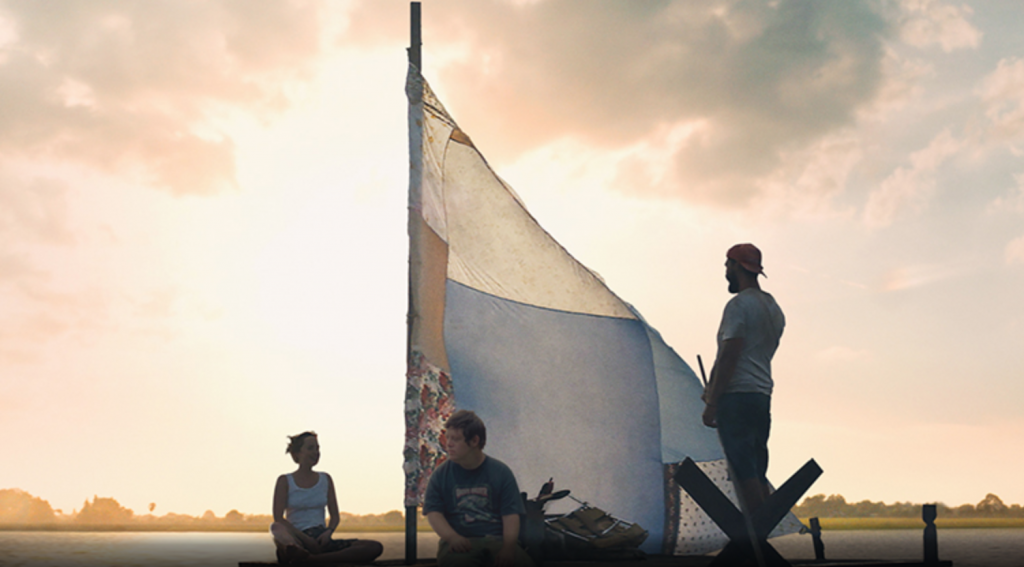 Peanut Butter Falcon opens in theatres August 23, 2019 in Toronto, Vancouver, Ottawa, Winnipeg and August 30 in Montreal, Calgary and Edmonton. Catch the VOD/Digital release November 26, 2019.