KO Review of The Price of Everything
The Price of Everything is a documentary about the contemporary art world and the monetary value placed on works of art. The documentary interviews art collectors, dealers, critics and artists to define what the of value of art is to these people living and breathing it in their day-to-day lives.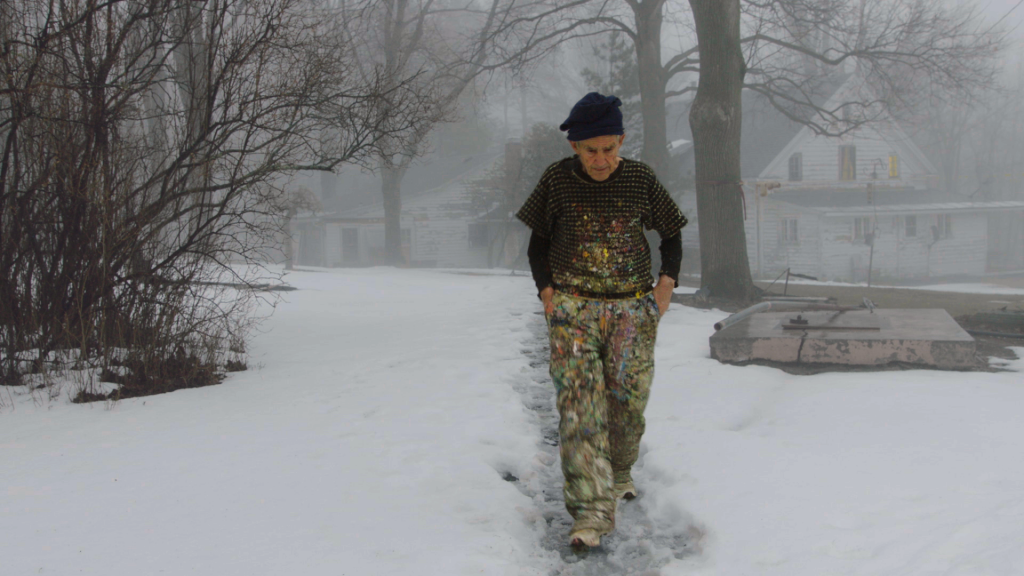 The documentary visits auction houses, trade shows, collectors homes and museums to view the art pieces and the homes that receive the art after they are purchased. Some of these people are ridiculously pompous and self-important. Particularly some of these male critics. However, this documentary highlights some really amazing female artists making a name for themselves on the stages of Sotheby's auction houses in the same right.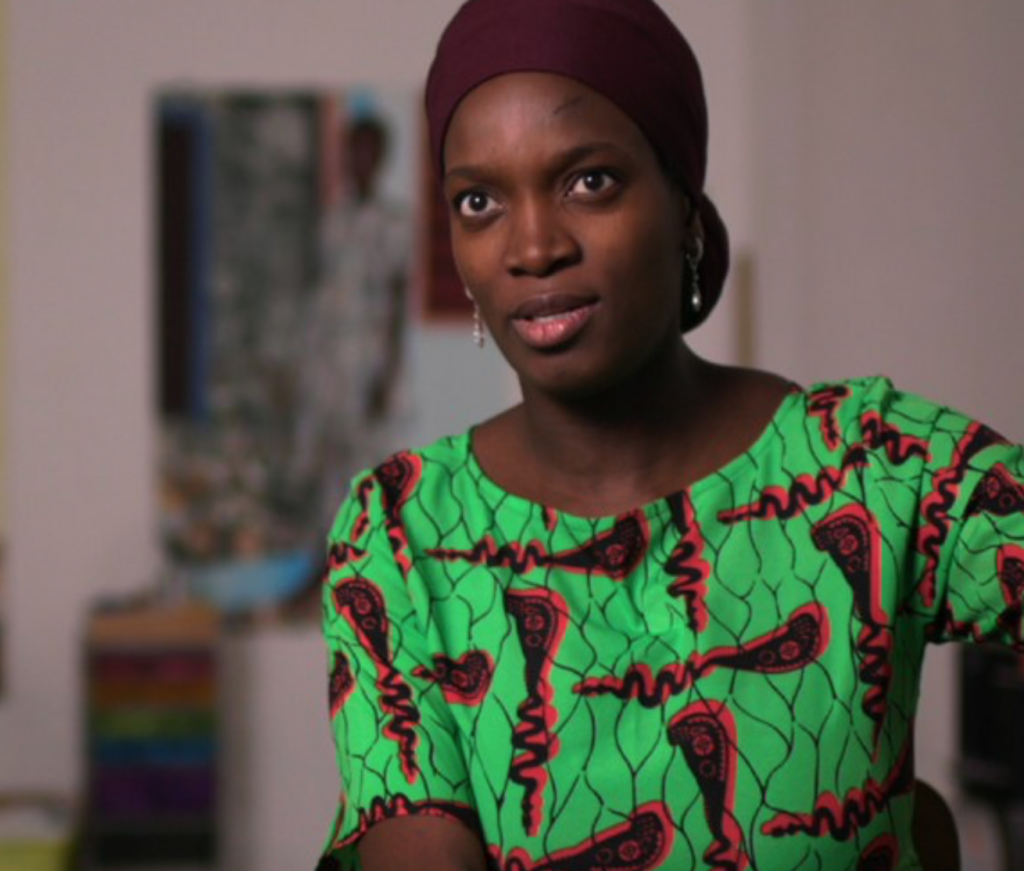 The contrast between the successful male and female artists is still astounding.  When Los Angeles based, Nigerian artist Njideka Akunyili Crosby discusses her productivity, she explains she normally produces 12 works per year. Currently, when the documentary was being filmed, she had a baby which brought her productivity down to 6-8 pieces for the year. Her work explores a visual narrative of elements from her own life and roots, sometimes even incorporating mixed media fabrics from her West African ancestry. Njideka Akunyili Crosby's small LA studio compared to the industrial factory that Jeff Koons runs without actually touching any of his "Jeff Koons" artworks with his own hands really put it into perspective. Yet, Koons sells as his work as futures like one might play the stock market driving up value into the years ahead. It is really art? When these "art" pieces are being assembled like iphones and shipped out like any other product on an assembly line? Koon's process seems a bit lacklustre when you physically see the elaborate efforts of other artists being featured in this documentary.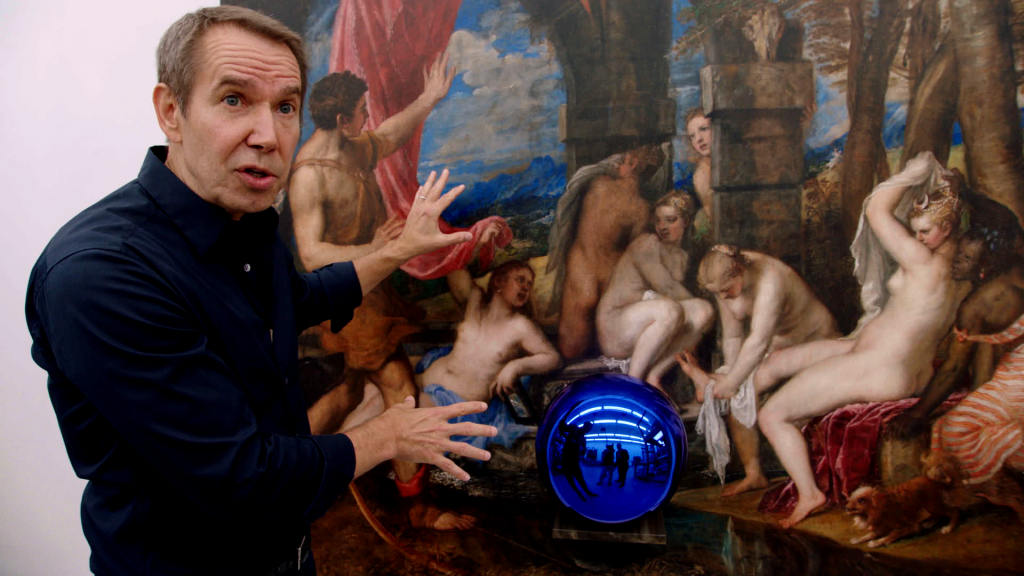 It is alluded to that Jeff Koon's work has become as "Lobby Art" bought by high end condo developments and hotels to stick in their lobby and is now over-produced.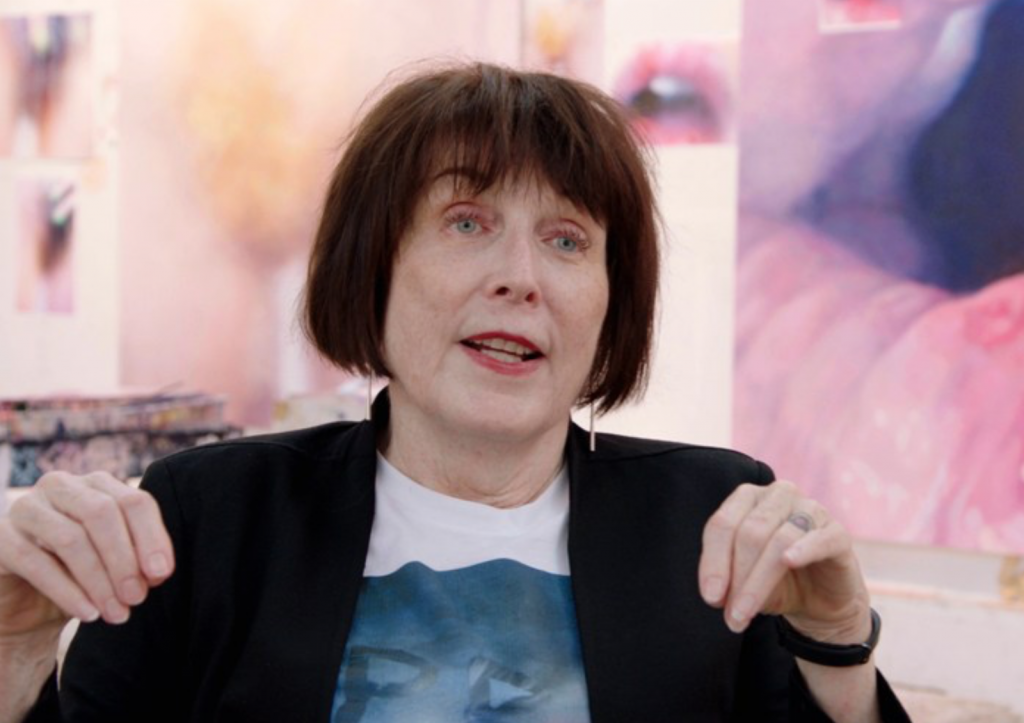 Marilyn Minter was refreshing and so down-to-earth about her work. She said "as a female you are bound to be old or dead" before your work reaches the "white-heat". She refers to  "white-heat" when an artists work sells for over a million dollars. It seems it wasn't meant to be obvious in this documentary that the art world is a very male dominated by crusty caucasian males, but it was.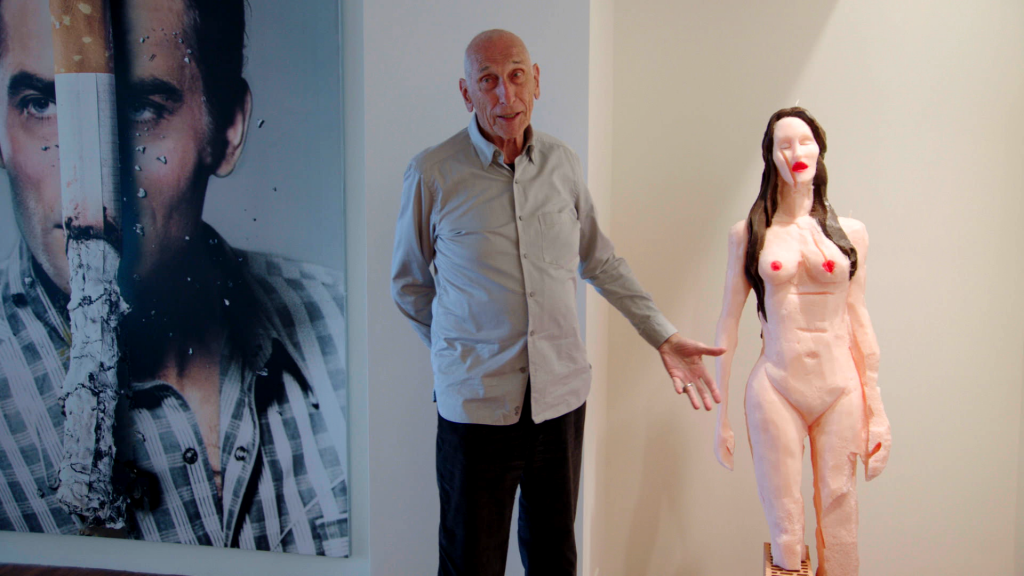 Marion Goodman of the Marilyn Goodman Gallery said "There are three types of people in the world: those who see, those who see when they are shown and those who will never see".  The funny thing is, we don't all see things the same way, but her elitist comment stands so true to the 20th century truism by Jenny Holzer that "money creates taste".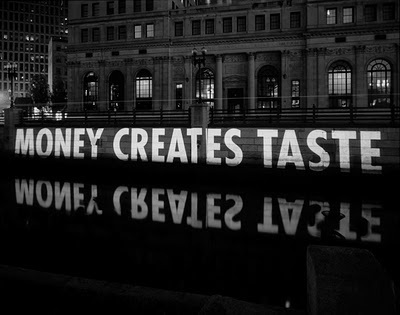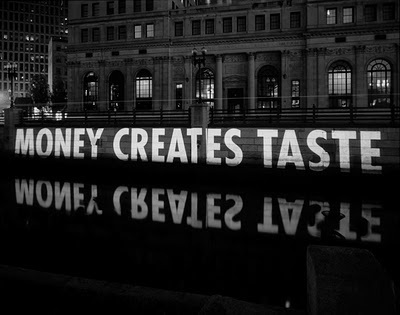 The Price of Everything is a very interesting look into the who's who of the art world of today.
The Price of Everything screens in Calgary at  Wed, Nov 7th, 7:00 PM @ Eau Claire #5 check  www.calgarymovies.com  
Toronto, ON  Ted Rogers Hot Docs Cinema Opens Nov. 23, Victoria, BC  The Vic Opens Nov. 23, Sudbury, ON Sudbury Indie Cinema  Dec. 1 , Ottawa, ON Bytown Cinema  Opens Dec. 3