KO Review of Abracadavers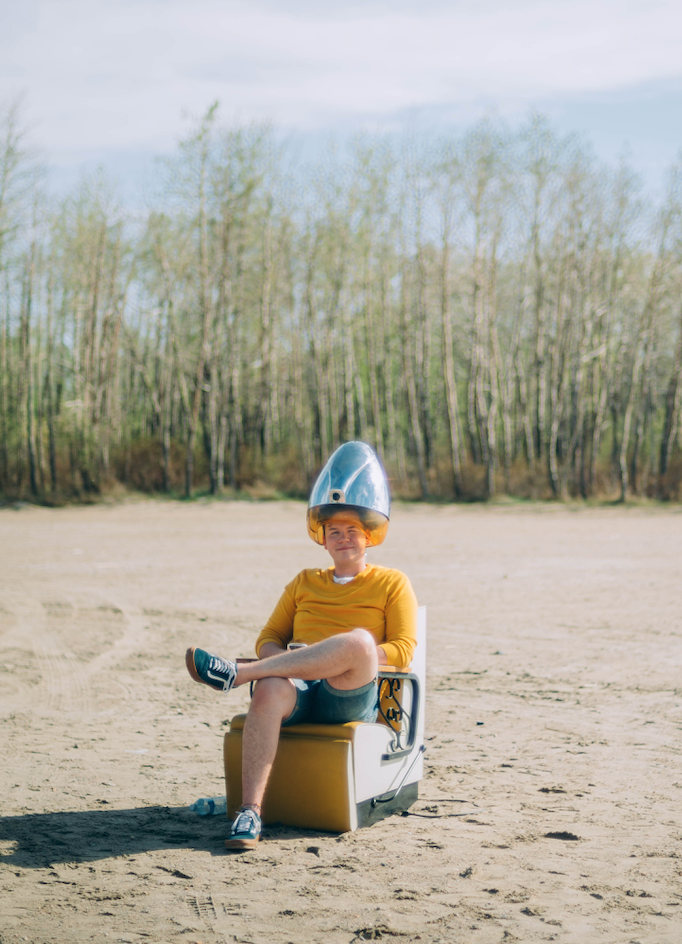 Abracadavers  is about a guy named Chris (played by Griffin Cork) who is dealing with a major case of OCD and nostalgia after the freak accidental death of his mother by a salon blow drying chair. Chris' friends develop a growing concern over Chris stealing the chair that killed his mother and spending all of his waking hours alone in his house sitting in the chair.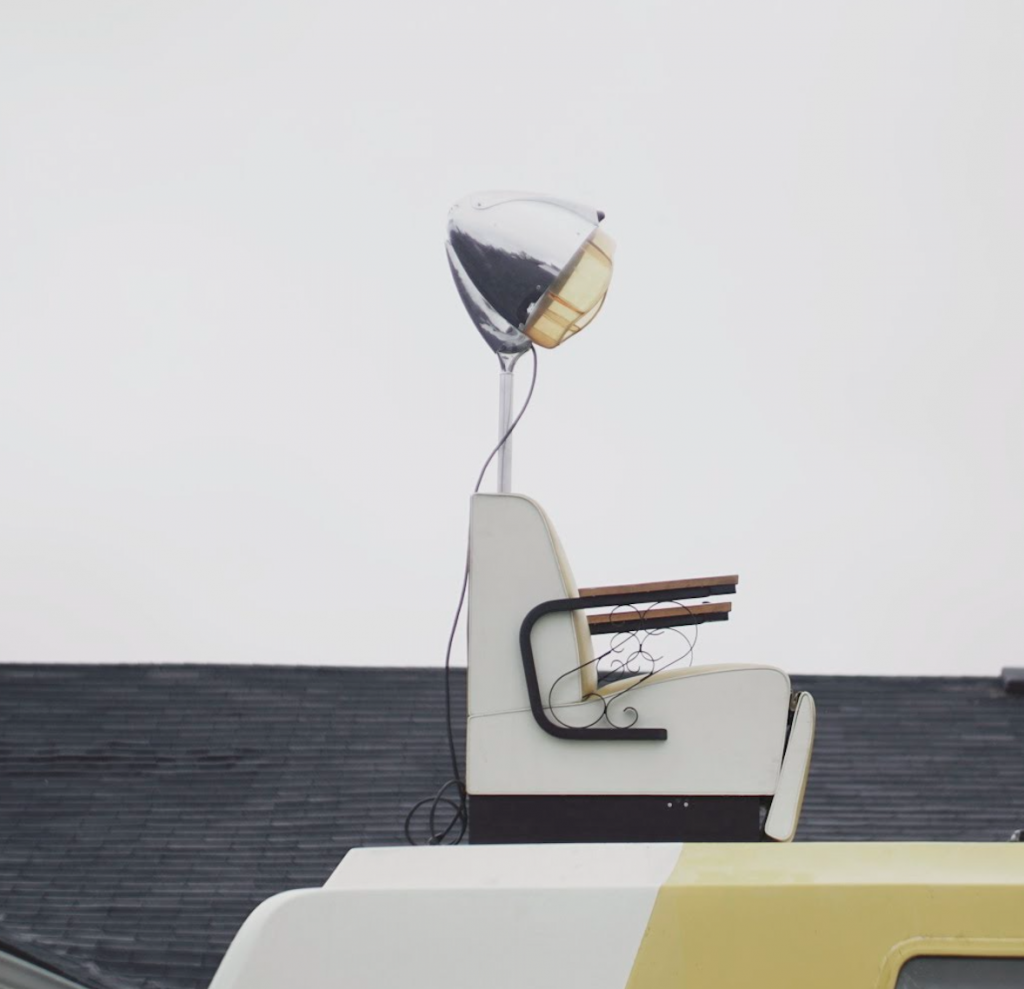 Chris' friends stage and intervention to combat his unhealthy obsession with the chair and in the process, they discover that the chair gives those closest to it super powers.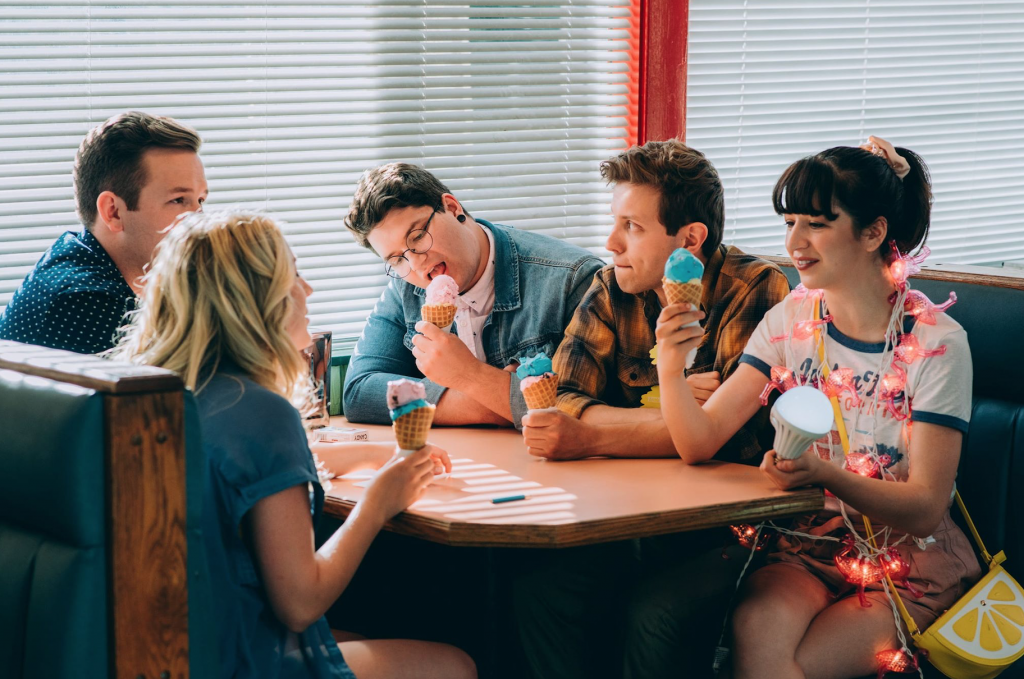 The overall vibe of this film made me think so much of Ghost World (2001), it's suburban and quirky with all the millennial angst, occasional visual references of Wes Anderson style point-of-view shots, big play on saturated complementary colors with vintage-esque throwback wallpaper, interiors, clothing styles and vehicles. Chris' best friend Gabriel (played by Jordan Wright ) constantly has this candy cigarette in his mouth which was such a clever play on classic chain smoking characters in film. The film in general creates this underlying nostalgia for the past with these surreal special effects that seem comical in parts.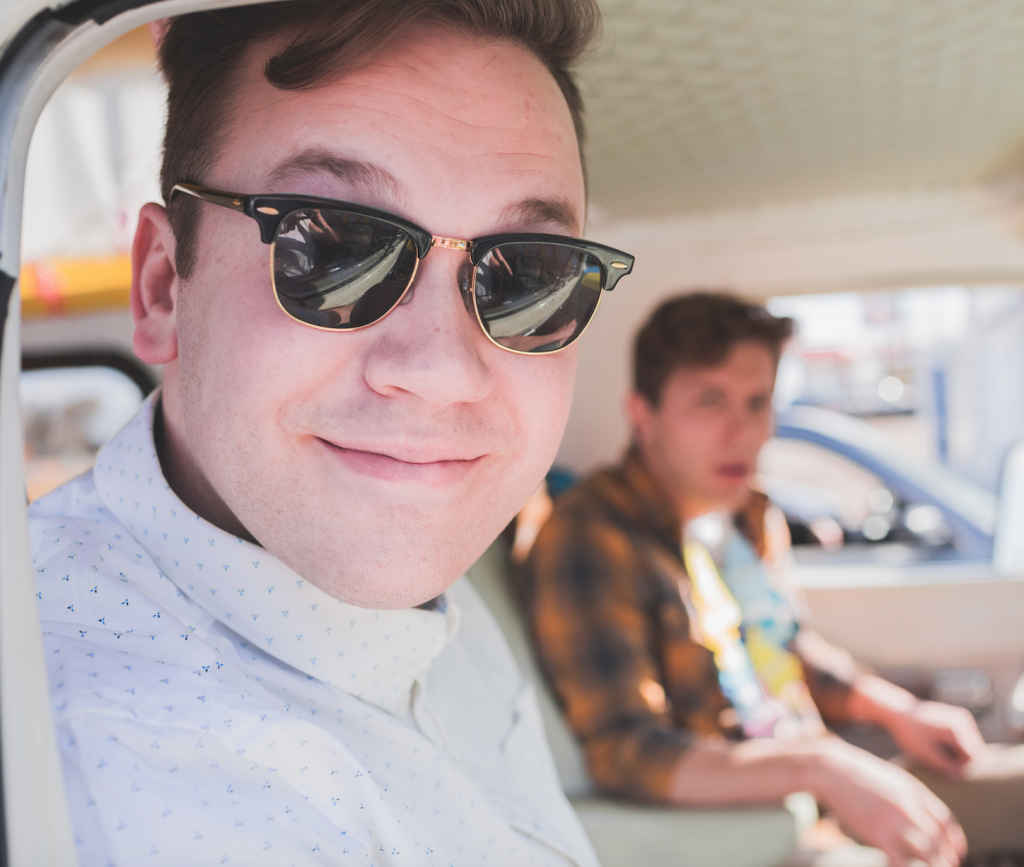 A locally Calgary made and shot film Directed by Morgan Ermter. Ermter is an independent director and co-founder of Numera Films. The films main character Chris, played by Griffin Cork did a little Q & A with me about the film and his involvement:
KO:  If you could describeAbracadaversin three words, what would those three words be?
GC:  Super-powered, road-tripping teens. (Is that cheating?) 🙂
KO:  Was this film initially made as a web-series?
GC:  It sure was! With the awesome support of STORYHIVE, TELUS, and the National Screen Institute of Canada, we were chosen for the $100k Edition of Storyhive to make our 8-Episode Web Series. However, with the glorious help of the Calgary Film Centre, we were also given the opportunity to turn it into a Feature Film.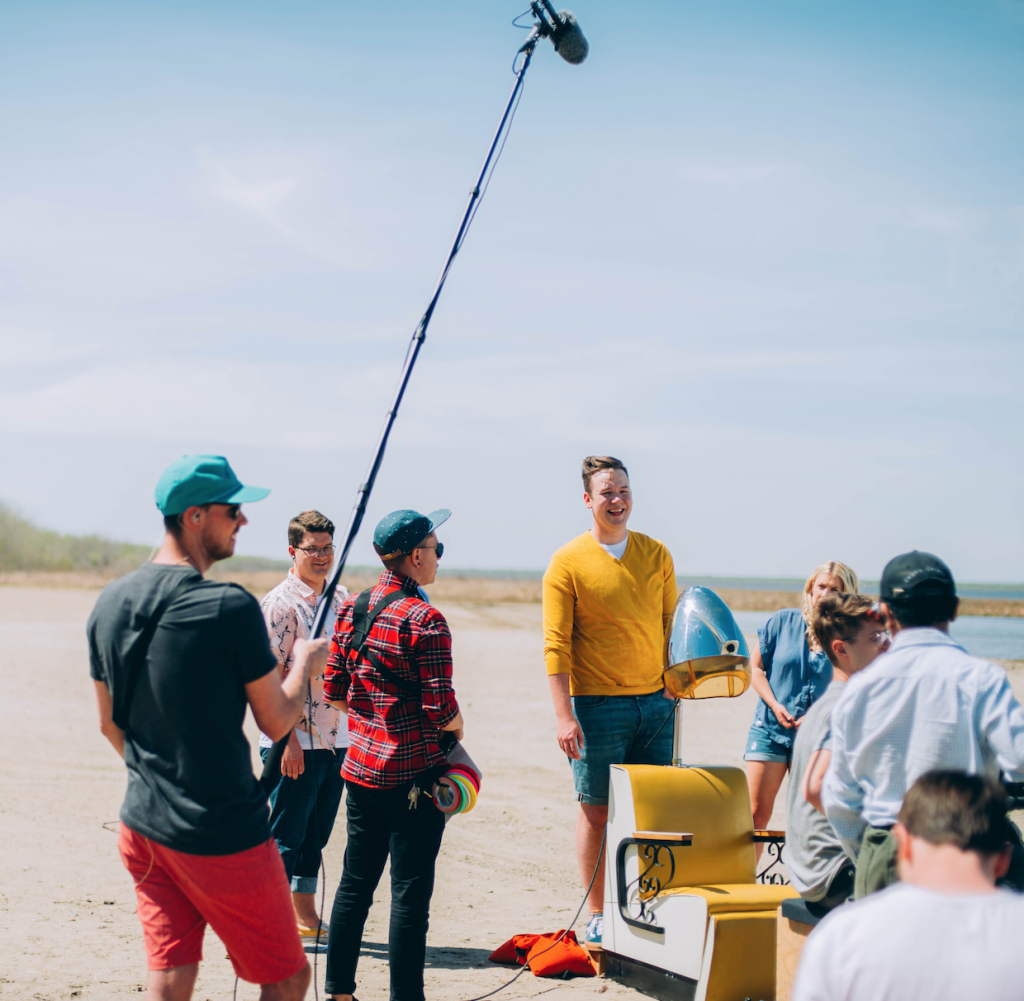 KO:  What was your favorite part of playing Chris?
GC:  Working with Morgan Ermter and the killer writing staff, my favourite part of playing Chris was easily the subtlety of Chris's emotions and reactions. I mean, in comparison to theatre, film acting (usually) demands a lot more subtlety from the get-go anyways. But Morgan and the writers had concocted this hilarious, stone-face style of comedy that I just really enjoyed. So playing with the ways that Chris let out his bursts of anger, sadness, or glee was really exciting and challenging for me.
KO:  Do you have any unhealthy obsessions that helped you relate to the character of Chris in  Abracadavers?
GC:  Oh man, I have too many to choose. On a lucky note, my mother is still alive and well. I like her ALMOST as much as Chris does and that really helped me relate to him. But if we are talking Unhealthy Obsessions – Peach Rings. So many Peach Rings. I'm really bad for drinking pop right before bed, but it's gotta be Peach Rings. Oh god. Peach Rings.
KO:  What's the most difficult part of performing superpowers as an actor?
GC:  The most difficult part, truly, is trust. This kind of plays into my Producer role in the project as well, but when you're acting on set, you need to trust that the Production is going to make you look cool. Jump Studios and Morgan did an awesome job with all of our Powers, and while we used a lot of practical effects, there were times where a member of the cast was just yelling and throwing their hands around with 30 or 40 of us just watching. And all the Production could say was "We PROMISE there is going to be fire here, and you are going to look so good." – I'd love to give a shoutout here to Franco Correa (who plays Paul) and Emma Houghton (who plays Allie) for the Fire/Water battle. They just killed it in this scene.
KO:  If you, Griffin, could have any superpower what would you choose?
GC:  So, this one takes some explaining. I would like the Power to FILL THINGS. So obviously this means stuff like filling a bank account with more money, this mean filling a snack bowl for snacks, a pint with more beer. However, as people with superheroes have to fight a super villain, I would also be able to fill bladders, fill mouths with…poison. Or something. Or maybe I could fill bodies with, like, TOO much blood? I should put more thought into this. I would only use this power for good. You know what, maybe I just want to Read Minds.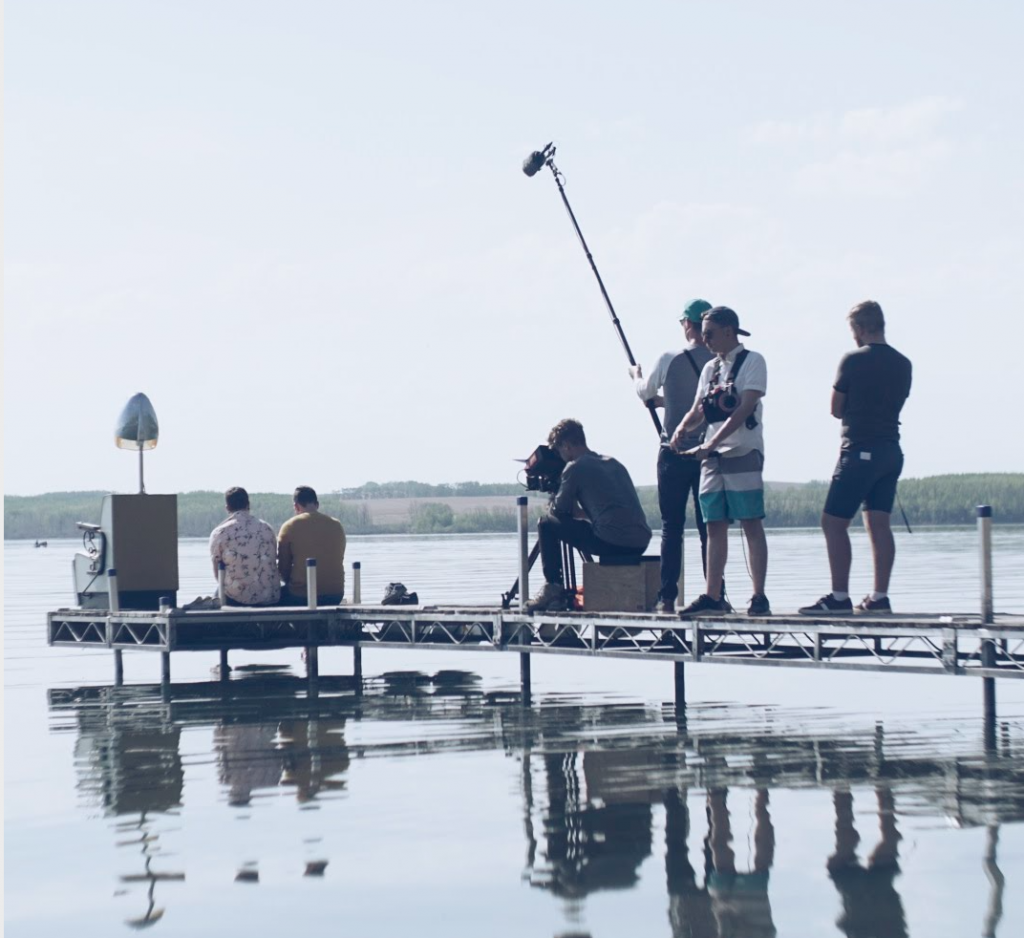 KO: You executive produced and played the main character inAbracadavers. What was the most challenging part of making the film from your perspective in those two positions?
GC:  I had a really excellent time in both positions, but since it was my first time filling both roles, I was a little worried that I wasn't putting my best work in front of the camera. There were times at the end of the day where we were on my coverage of the scene, and we had three more setups left, so that was my actor brain. We also only had 45 minutes left in our shooting day, and we would have to start paying overtime if we went over, and that was my Producer brain. So sometimes I felt like I was rushing my acting. But in the back of my mind I knew that Morgan wouldn't let me phone anything in. The cast and the director kept me on my game!
KO:  What advice do you have for someone is Calgary wanting to make their first film?
GC:  Oh man. Two things. My first piece is advice on making your first film, which may sound a little weird, but you need to just make your first film. Get your friends to act in it, use whatever camera or microphone that you have, edit it on your computer. Whatever you need to do, make it. Because you're going to learn from it, and you're going to meet people. This is how Morgan, Josef and I met, doing a no-budget, 3-minute short film with a bunch of buddies, and now here we are. A perfect opportunity for somebody to make their first film is the 48-Hour Film Challenge that a lot of local film festivals have (I BELIEVE CUFF still hosts one?) – It's just a lot of fun. And my second piece of advice is, ask for help.Abracadaversis the largest project that Numera Films had ever tackled, and even with all the mentorship from Storyhive, Telus, The National Screen Institute, and the Calgary Film Centre, we needed help. And the film community in Calgary is one of the most accepting and inclusive communities I have ever worked in. Nobody was ever too busy to share their knowledge, some people offered their equipment or their talent. You can't make a feature film by yourself, so if you don't know, ask for help!
KO:Thanks so much Griffin for your candid answers and for sharing your film with me.Abracadavers will be available for viewing on Telus Optik or the Numera Films Youtube Channel in January 2019 in an Episodic Format!