KO Review of At Eternity's Gate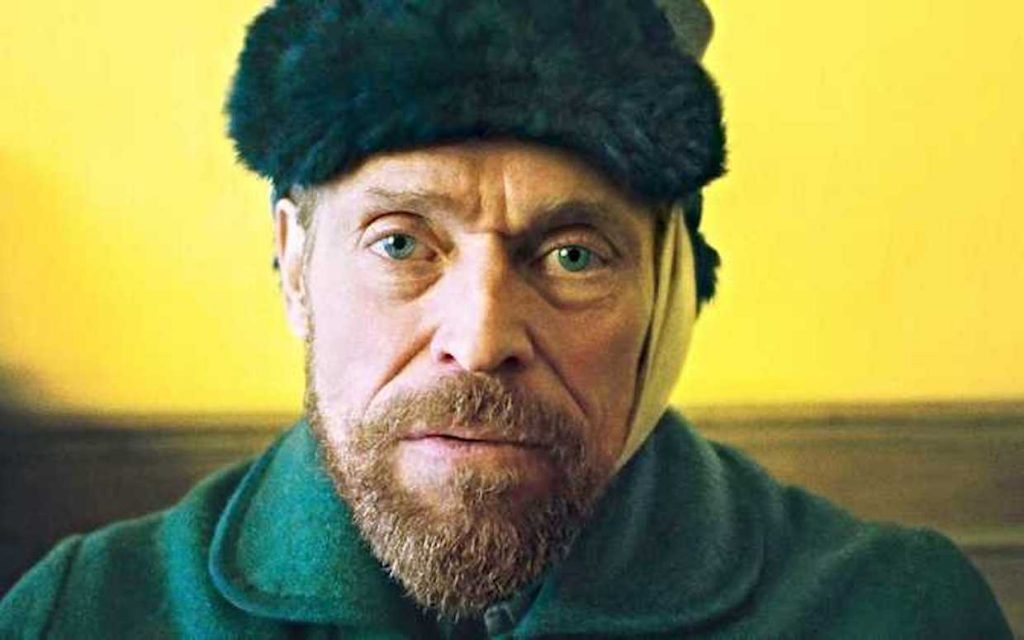 I have been waiting for what feels like an Eternity for a new film from Julian Schnabel. The 21st Century renaissance man (Artist, Director, Restauranteur, Entrepreneur…etc) best known for his film The Diving Bell and the Butterfly and Before Night Falls has finally directed and co-wrote At Eternity's Gate , an artfully done film about Vincent Van Gogh's relationship to eternity.
It is hard to have anything but high expectations from Schnabel's films. I hold his filmmaking in high regard because when I saw The Diving Bell and the Butterfly, I had a sort of "AH HA" moment that an artist is whatever they want to be. There are very few professional artists who cross over to a completely different medium (ie. painting to filmmaking) successfully. Not only was his filmmaking superb and noteworthy but his The Diving Bell and the Butterfly had four Oscar nominations and he won best director at Cannes Film Festival.
At Eternity's Gate opens with a black screen and an English voice-over from Vincent Van Gogh played by Willem Dafoe. Cut to shaky handheld point-of-view shots of Van Gogh asking a women in anglicized french to look at him so he can sketch her. The composition of the frame is much like a Van Gogh painting, the sun illuminating the earth with a beautiful horizon line and colorful field.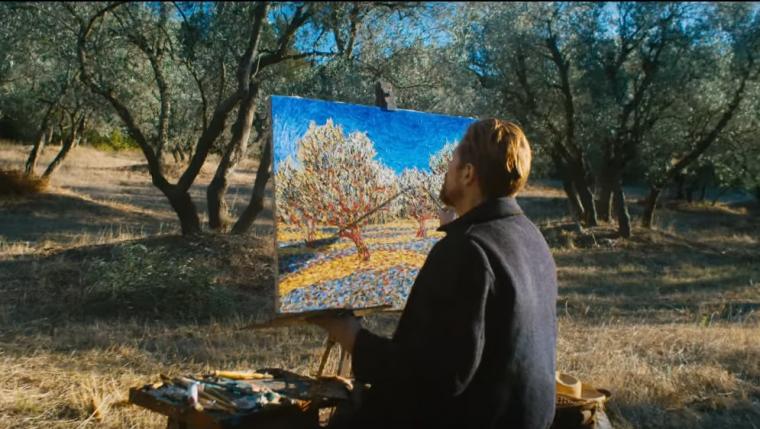 From there the story progresses to the salon in Paris where the avante-garde artists collective meet to discuss their business, struggles, and this is where Van Gogh meets Paul Gauguin (played by Oscar Isaac). Gauguin starts speaking in french then switchs to english with a french accent which swiftly disappears and then speaks American English. For continuity purposes in the film, this felt jarring and confusing. Thus begins Van Gogh's progressive struggle to be understood and be level with Gauguin .
The admiration Van Gogh has for Gauguin struggles for alignment artistically. Van Gogh wants so badly to be considered as an equal. Unfortunately Gauguin acts pompous and pretentiously aggressive with Van Gogh leading to many conflicts  between the two artists. These conflicts then lead Van Gogh to become delirious and imagine the deranged things Gauguin said to him. Unable to make the voices in his head stop, he cuts off his ear hoping to stop the voices from entering his brain.
The exploration of Van Gogh's relationship with his brother, Theo (played by Rupert Friend), is so touching. It is very apparent that the reason why Van Gogh's art and legacy continue is because of his brothers devotion to him.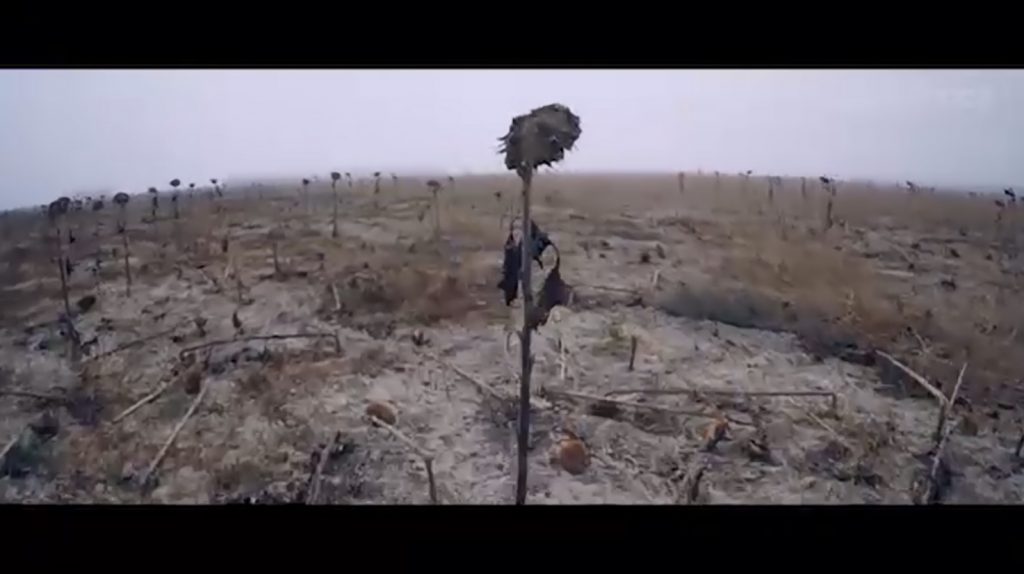 Stylistically, this film is heavy on aesthetic. The camera moves through like Van Gogh, roughly irregular. Offering sequences that give the audience beautiful moments of inspiration complete with a serene instrumental piano soundtrack contrasted with moments of very cumbersome and  dark complex despair.
Initially, although I know the range and innate talent William Dafoe possesses as an actor, I wasn't sure he would be convincing as Van Gogh. Looking back, I couldn't imagine anyone else in this role. Dafoe was undeniably perfect in with his overly expressive face to carry the emotional weight of this character.
If you have never suffered from psychotic episodes and delusions, you will know what that feels like by the end of this film.  The subtitles, french, english, and whatever else interchangeably being used began to irritate me a quarter of the way into the film. It became very clear this is an intention of Schnabel's to put the audience in the shoes of the tortured Van Gogh moving through life with deep struggle. Do I consider this film amongst Schnabel's masterpieces? No, but I do think it is a masterful and unique interpretation of Van Gogh's life on film.