KO Review Helmut Newton: The Bad & The Beautiful
There has been an influx in documentary films about iconic male fashion photographers in the last few years… Slim Aarons, Peter Lindberg, Bill Cunningham, Mario Testino and Guy Bourdin. Now comes a new documentary on none other than  Helmut Newton.  The documentary film entitled  Helmut Newton: The Bad & The Beautiful  comes full circle in telling the life story of Berlin-born notorious Vogue photographer.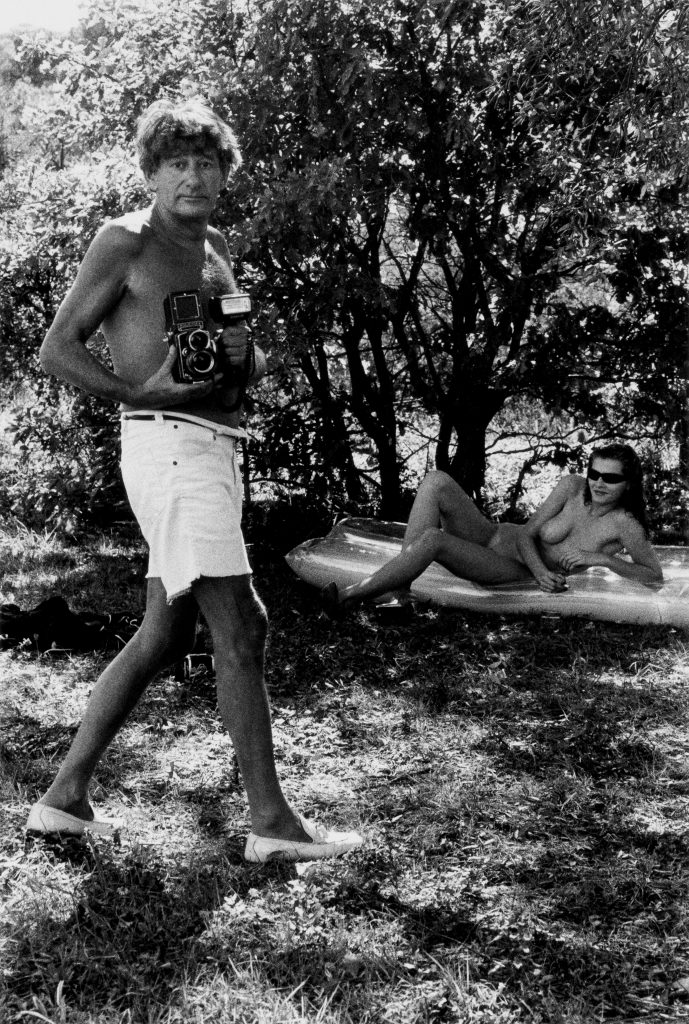 The documentary both opens and closes with Newton on Sunset BLVD where he fatally crashed his car outside the Chateau Marmont in 2004 in his 80's. We see Newton shooting a nude woman on a rooftop over looking the Sunset strip, directing the young woman to appear less kind because it is the last thing he wants to see. He tells the model "don't look poverty stricken, look incredible".  The voice over following is ironic because it is a voice over by Helmut saying films he has watched on photographers are incredibly boring- they show the dumb talk which happens between a photographer and a sitter (model). As far as photographer documentaries go- this film is not boring, it does however follow a very typical format which works well for this film.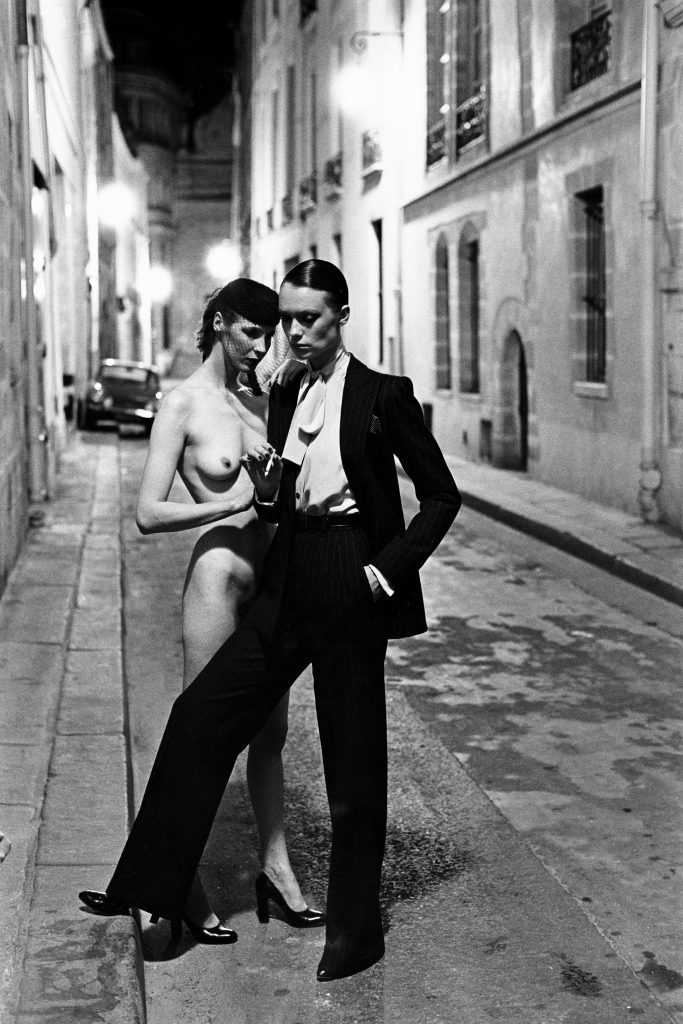 Newton's success grew to a level of camp status when he became "the" photographer editors at Vogue would chose to capture a "stopper" as Anna Wintour called it.  Newton's images were iconic, disturbing and very thought provoking. Newton captured the female form in a very typecast representation. Always tall, slim, fair skinned women with dramatically ideal bust-waist-hip ratios. He directed them to play out his fantasy and create powerful  portraits that tell an editorial story.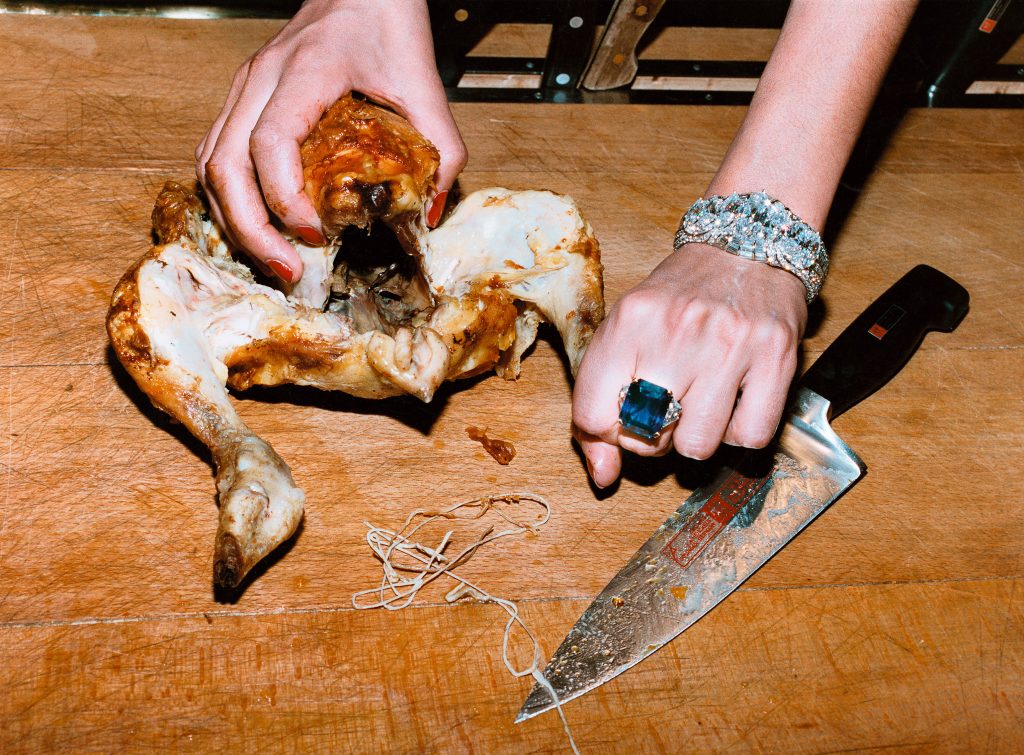 Growing up a young Jewish boy in the antisemitic and racist Nuremberg Laws in Nazi Germany obviously has a lasting impression on Newton. Many of his subjects really conform to the aryan ideals of that time. Newton reveals he was influenced by the work of nazi propaganda filmmaker Leni Riefenstahl.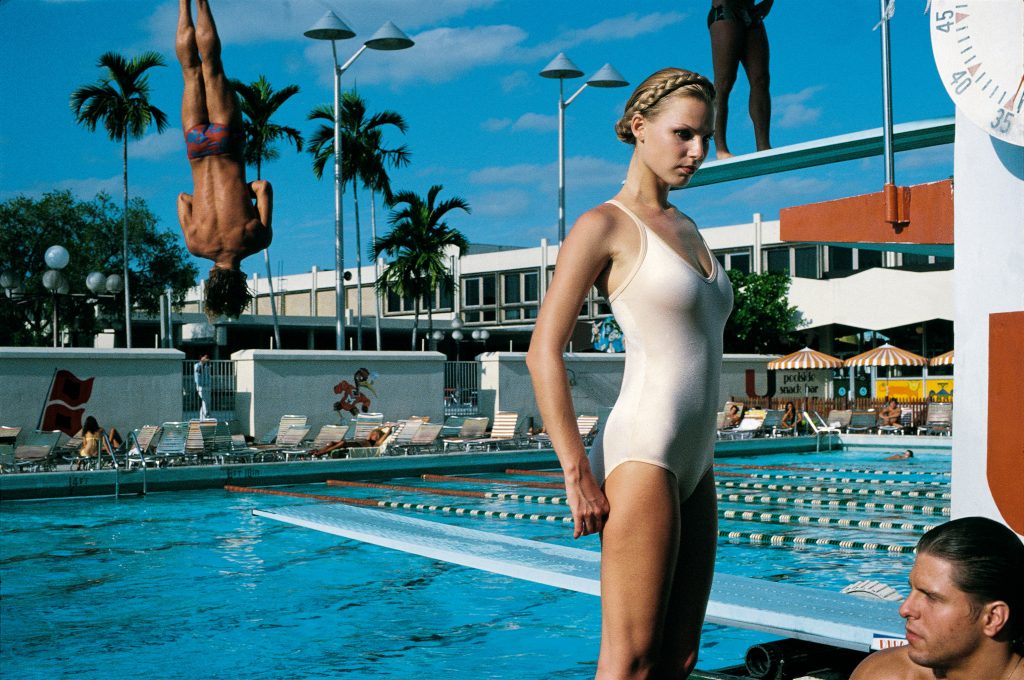 Through candid interviews with Charlotte Rampling, Isabella Rossellini, Anna Wintour, Claudia Schiffer, Marianne Faithfull, Hanna Schygulla, Nadja Auermann, and Newton's wife June (a.k.a. photographer Alice Springs), this documentary explores there remarkable women's first hand accounts with the photographer and how Newton empowered them as subjects in his work. The interviews that stuck out the most were the scenes with the distinctively androgynous Grace Jones, because she really broke the mold for the typical Helmut Newton model. The images they created together with Jones as his muse are strikingly magnificent.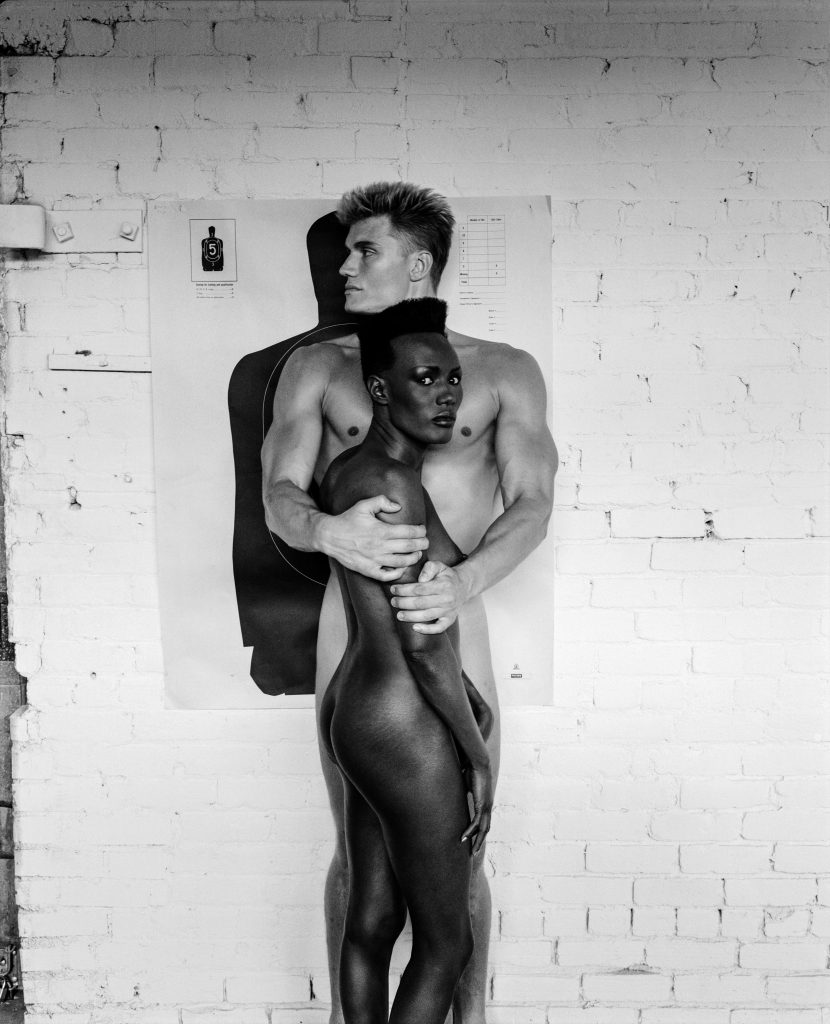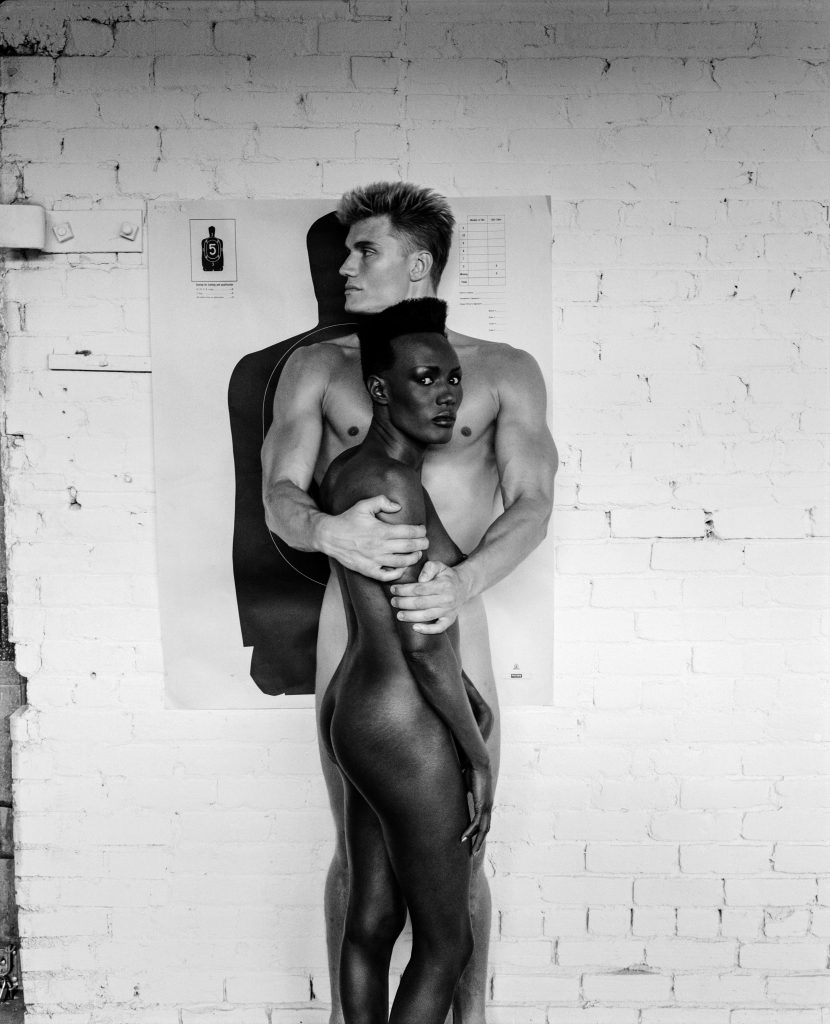 Jones' discusses in the interview her first meeting with Newton when he tells her he wants to photograph her but her breast are "too small" for his liking. She explains he quickly got over that and she became a muse to him creating different narratives for her to play into within his work.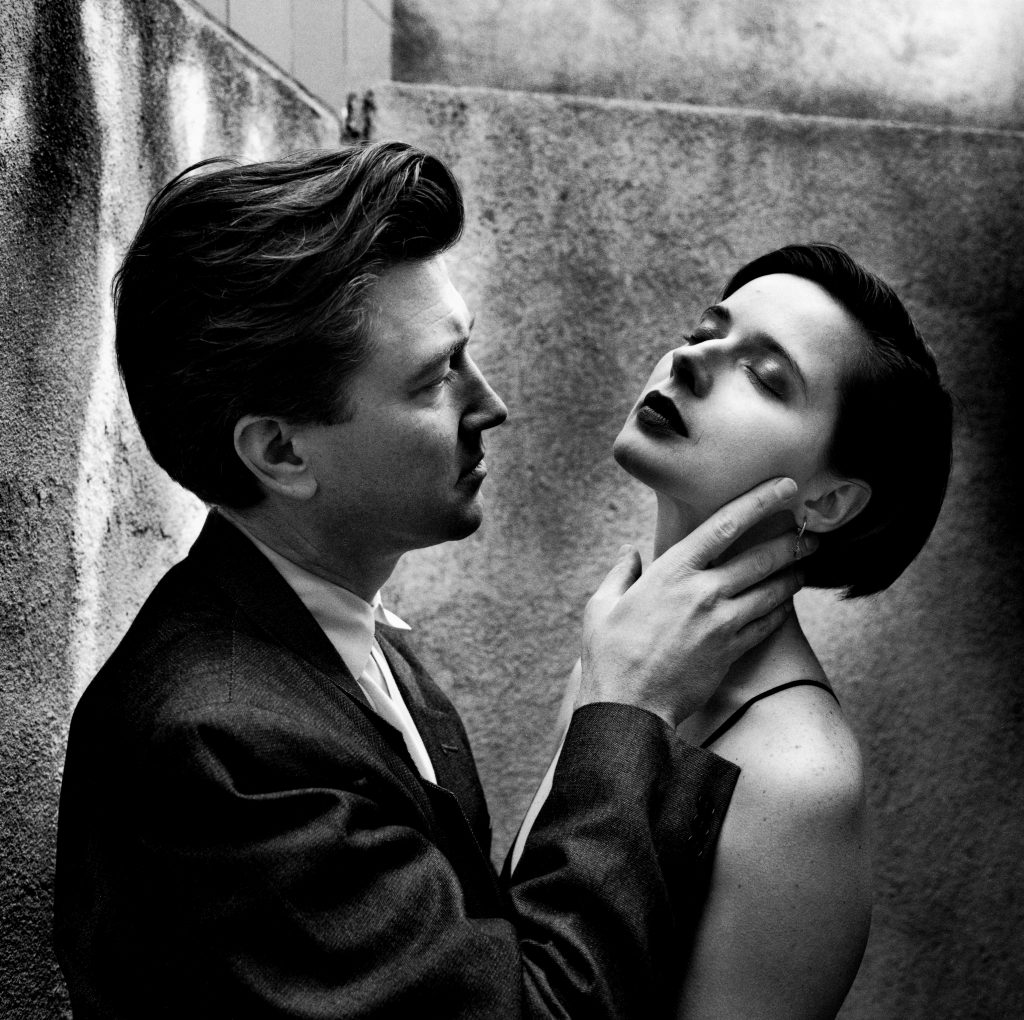 The film addresses the controversy that has always surrounded Newton's work about objectifying women's bodies as if they are dolls or flesh to be consumed. There is an eroticism and fetichism to his work that promotes sexual desire and violence through the objectification of women. The film doesn't explore this on a very deep level except to show archived footage of a dialogue between renowned feminist writer Susan Sonntag telling Newton his work is misogynist and very unpleasant. Newton attempts to invalidate Sonntag's statements by saying he loves women specifically that there is "nothing I love more" than women. She goes on to qualify her opinion and he interrupts her which further proves her point. This was rather a superficial exploration of the misogyny of Newton's work- but it is rather obvious when we look at his upbringing in the nazi regime- women were to fill the roles of mother and wife excluding them from all positions of responsibility, notably in the political and academic spheres.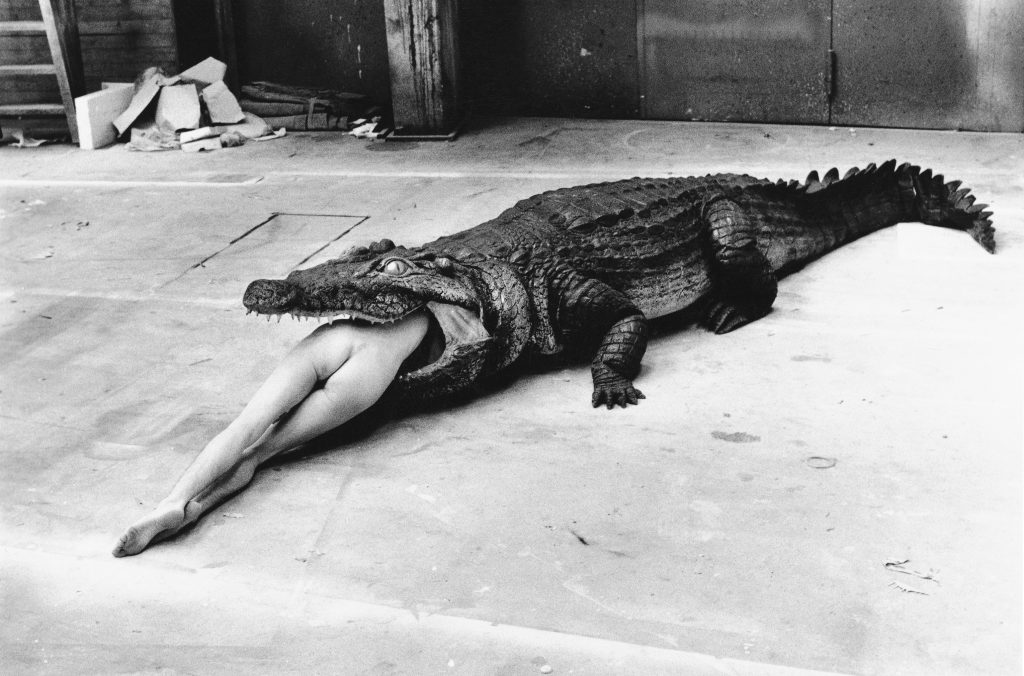 The most endearing and enjoyable part of this documentary was when we learn that Newton's love of photography came from his first job. He dropped out of school to be a photographers assistant to Yva. She had a huge impact on his life's work as he gained all of his knowledge of lighting and composition from a woman.
Later while spending time in Australia, Newton meets June, the love of his life who became his wife and partner for the rest of his life. They photograph each other and June becomes the guiding force in his career. Their relationship counters the misogyny of earlier parts of the film and illustrates a respect and benevolence to Newton.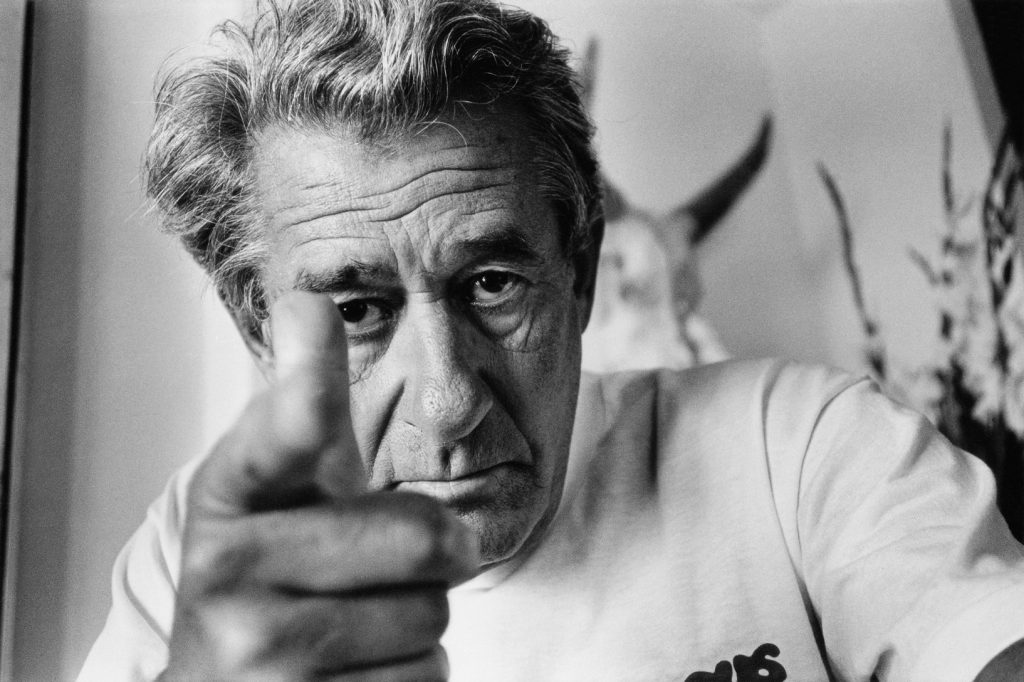 Indisputably, the editorial images created by Helmut Newton are some of the most iconic of the 20th century and this film Helmut Newton: The Bad & The Beautiful does a good job illustrating his work. Written and directed by  Gero Von Boehm, this documentary is mostly in English with English subtitles in the French and German speaking parts. This film is currently in limited theatrical release across the U.S.A.