KO Review Happiest Season
Have you ever been forced to carry on a lie for a friend or significant other?  In eOne's new release Happiest Season– Abby (played by   Kristen Stewart  ) is forced into the metaphorical (also literal) closet when her girl friend Harper (played by   Mackenzie Davis  ) asks her to pretend she is her straight room mate while going home to visit her family over the holidays.
As with all lies, when you tell one, it leads to many more to cover up the original lie until it all begins to unravel in chaos.  I was hoping so badly when I saw the trailer for this film, it was going to be the heartwarming romcom I needed to get me through the 2020 holiday season. It was cute but fell short on laughs. Abby's best friend John (played by   Dan Levy   ) was my favourite character in the film. John is Abby's wingman who shows up to save her when the chaos ensues. The on-screen chemistry between Dan Levy and Kristen Stuart was so fun I kept wishing there were more scenes with the two of them.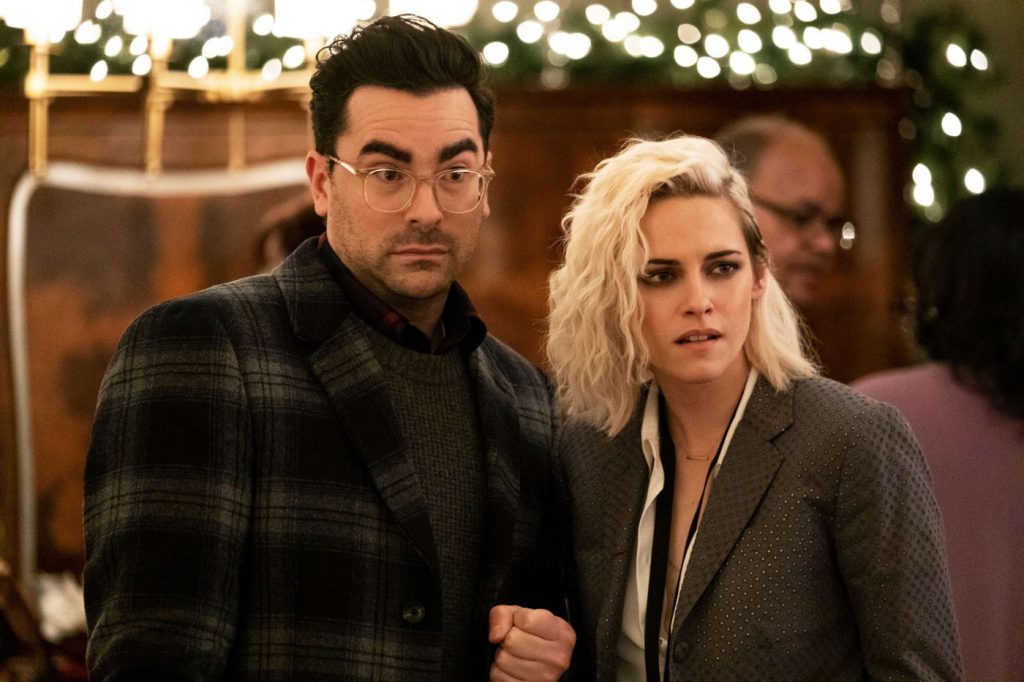 Harper's ex-flame and small town childhood friend Riley (played by  Aubrey Plaza  ) offers Abby a reprieve from the lies and explains a bit of the back story of why Harper is that way she is. I loved Aubrey plaza so much in The Office and kept wait for her character to offer some of that great dark sarcastic humour but Riley was a tamed down version.
Happiest Season is directed and written by   Clea DuVall  . The cast is star studded- Harper's mom Tipper is played by   Mary Steenburgen  everyone's favourite Mom from Step Brothers. The Dad Ted is played by   Victor Garber  who is in everything including Legally Blonde and Titanic. Harper has two sisters in the film, Jane (played by   Mary Holland  ) the quirky one that tries way too hard and the ice queen ( played by  Alison Brie  ) who is married to the only token black person played in the film, Eric ( played by   Burl Moseley  ). It's an all white cast and the only black person in the film is portrayed as a philandering husband. The biracial kids were portrayed as naughty and shoplifted at the mall. This didn't sit right with me. For more about this please read  The Unwatchable Whiteness of Holiday Movies.
I watched this movie with my daughters who are 11 & 12. Halfway through the movie they got up and left. They didn't find it entertaining at all. It's rather Hallmark-ish trying to be edgy. It really missed the marked unfortunately.
Happiest Season streams on Hulu, rent or buy on  Apple TV.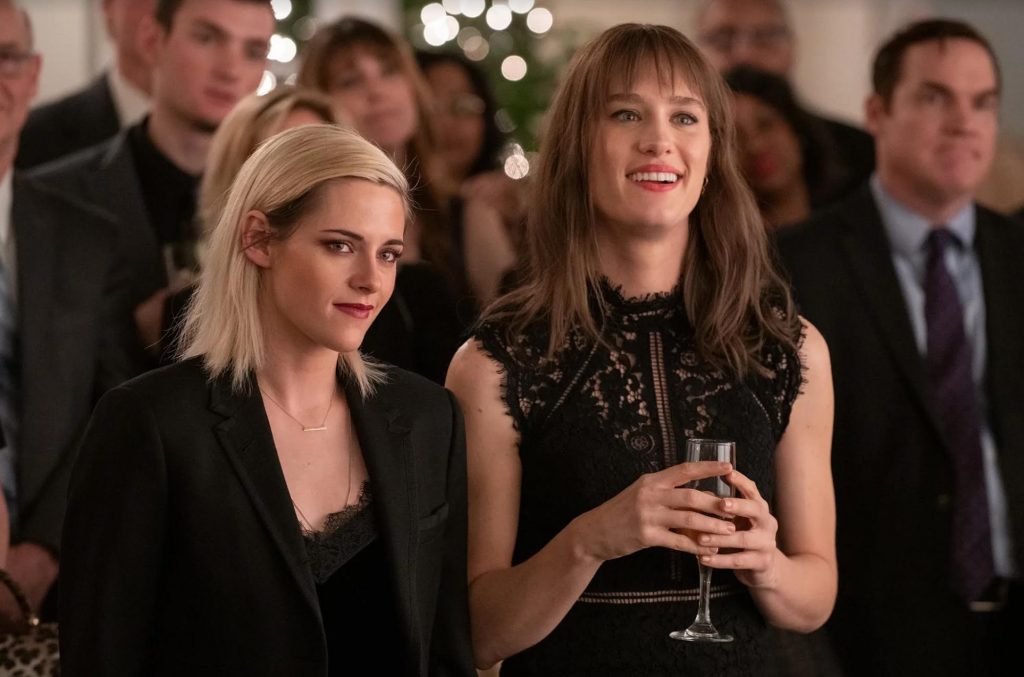 Oh and remember the Tegan & Sara song I mentioned in my last blog post? It is the soundtrack for the film.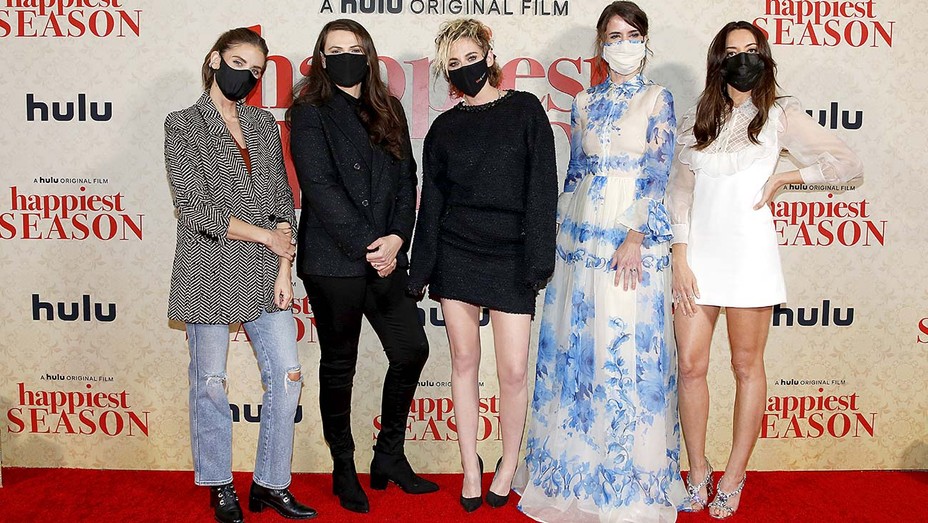 All photos courtesy eOne Entertainment