KO Review Crisis
There have been so many films released to streaming services lately, but few that have caught my attention. When I saw that Armie Hammer is starring in a new movie called  Crisis  alongside Gary Oldman, Michelle Rodriguez, Greg Kinnear and Evangeline Lilly I wanted to know more.
Crisis is a film about the opioid crisis in North America in conjunction with corruption and culpability of big pharma. The film explores how distributing these highly addictive painkillers through the medical system soon turns many who become dependent on them to street drugs. Through three different characters, we see how the opioid issue is a tough problem to solve.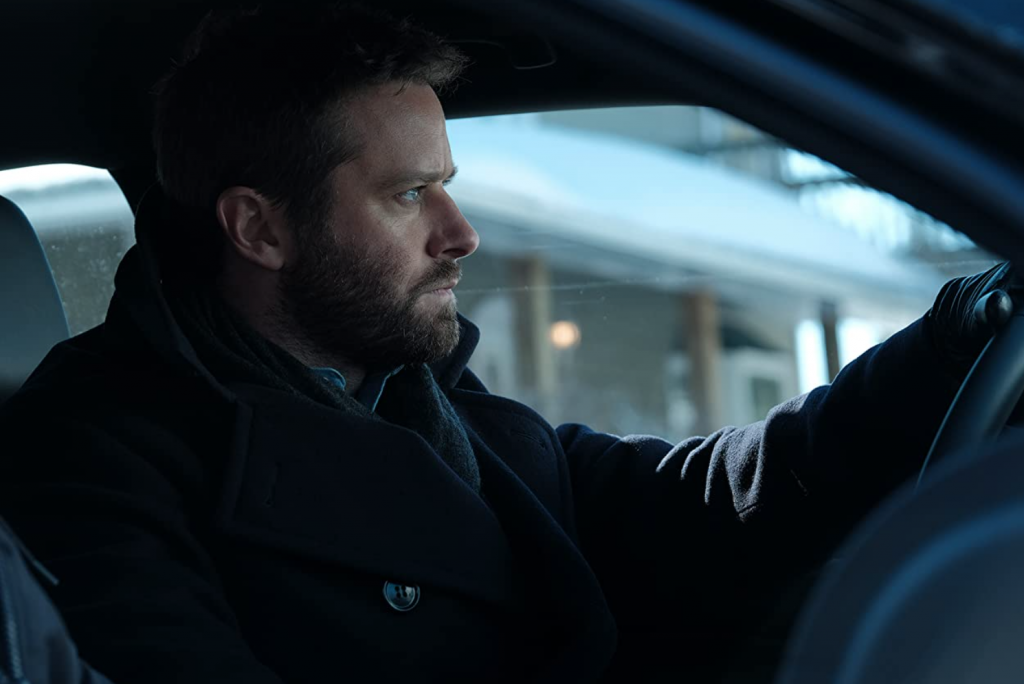 Armie Hammer plays Jake Kelly, the lead investigator undercover trying to crack the organized crime family producing and distributing the drugs from Canada to the USA. Jake's sister, Emmie Kelly (played by Lily-Rose Depp) is an addict currently in treatment for a dependency to the drug.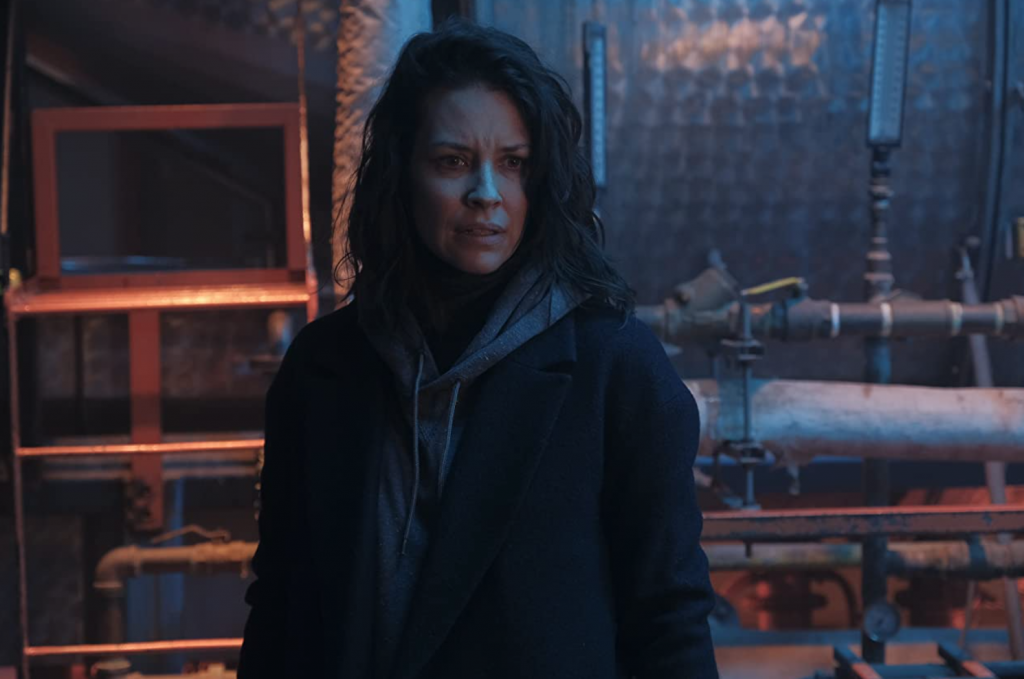 A Mom character named Claire Reimann (played by Evangeline Lilly) struggles with her own addiction and tries to find answers when her son mysteriously disappears on his way home from his sports practice.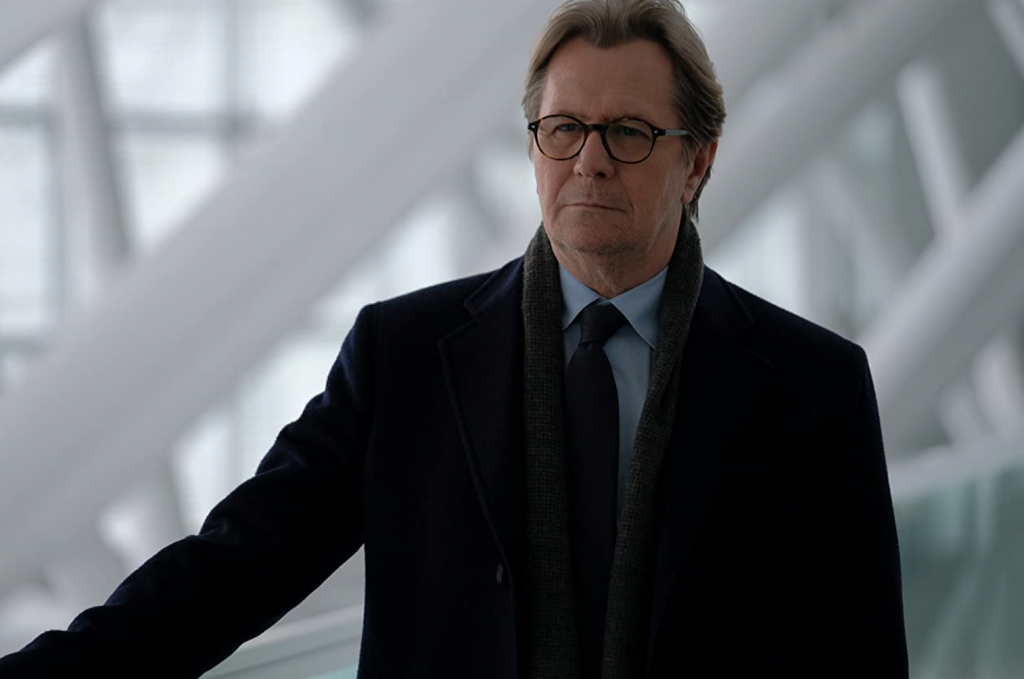 The third character we follow in  Crisis is Dr. Tyrone Brower (played by Gary Oldman) who is a professor in-charge of a chemistry lab that runs tests and studies for prestigious pharmaceutical companies that make major donations to his faculty at the university where he teaches. When one of those companies claims to have created the first non-addictive painkiller and Dr. Brower's lab studies conclude otherwise, he faces a moral crisis and has to decide whether he wants to be responsible for the lives of many who could be lost or forfeit his tenure at the university.
I sat down over zoom with Nicholas Jarecki, the film's director, writer and actor (he plays officer Stanley Foster) -we covered a lot in a short time. Click the embedded youtube link above to watch.
As we discussed in the interview, my biggest questions for him were not overtly critical about the film itself. I think the film is well made, it strikes a nerve in society right now about corruption in pharmaceuticals that all play into the "war on drugs" in the streets. This is a legitimate crisis in our society in North America. (Here in Canada we still don't know what  happened  to Honey and Barry Sherman,CEO of the pharmaceutical company Apotex Inc. )
The issues I had watching this film were firstly with the casting of Armie Hammer in the lead role. Let's put all the scandal and recent  Vanity Fair  article aside, for a moment. After the cultural shift that has taken place in Hollywood in the last three plus years, I would have liked to see a female protagonist as this undercover investigator Hammer played. Whether it is believable or not, from Jarecki's point of view from his research of narcotics officers he said it was less likely. However, if we start writing strong female lead characters, maybe our societal view of officers in charge would shift and find it more probable. Perhaps I am just being idealistic, but I really hope to see more of these characters being written into Hollywood scripts.
Hammer does a good job playing the role of the domineering brother and gruff undercover cop. He has proven himself to be a good actor over the last decade. But personally, I find it hard to separate the man from his art having read all the disturbing dm's he sent to women that leaked in the early part of this year.
As the Vanity fair article states, "Hammer stepped away from two high-profile projects, a rom-com with Jennifer Lopez and a Paramount series about the making ofThe Godfather." This was in the aftermath of the cannibalism-fetish spreading like wildfire.
I mean, I am gonna assume that  Crisis  was in post-production when the scandal hit (I didn't have the chutzpah to ask Jarecki for fear of the publicist cutting me off), but I do wonder why they chose to release it now and not hold off a few more months for the dust to settle with the scandal on releasing it. Maybe it was just bad timing.
Crisis is available for streaming in Canada on  Amazon Prime video for $5.99  or  Google Play for $4.99
*all images and trailer for  Crisis  property of Elevation Pictures