KO Review Cruella
Every villain has a story of how they came to be. I never thought too much about  Cruella Devil . I saw the original animated 101 Dalmatians when I was just a kid.  Cruella  was pure evil. I was a huge animal lover and the fact she skinned dogs to make coats was unthinkable.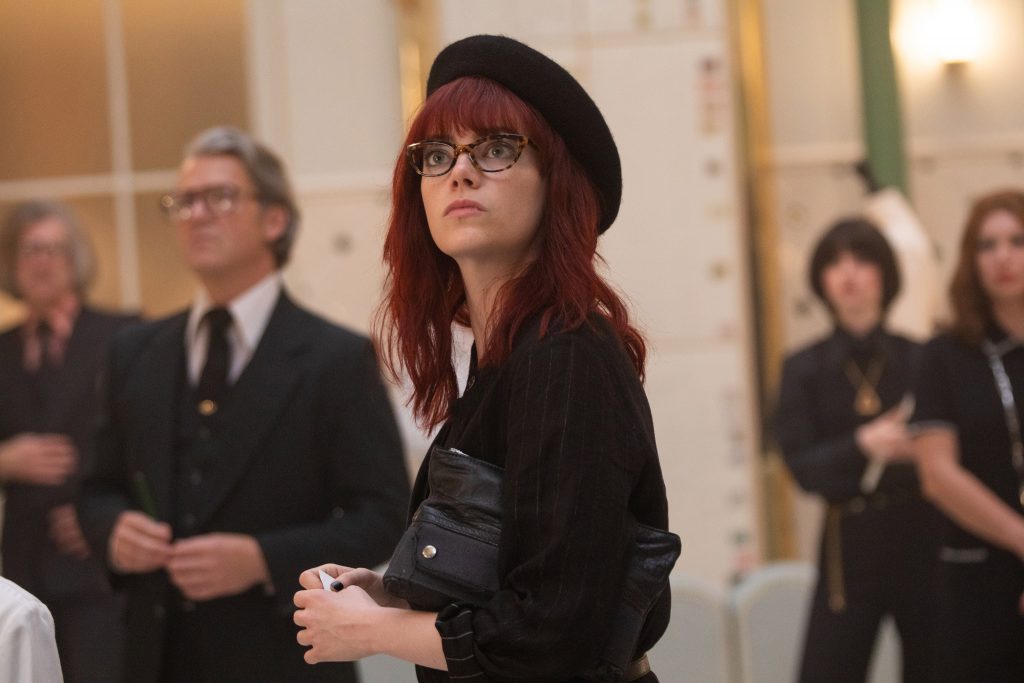 The film  Cruella  introduces us to the character when she is a child the speeds up to her as a young adult.  Cruella  as a young adult is played by the very talented actress Emma Stone.  Cruella,  known in her younger years as Estella, is an aspiring fashion designer living in London. She dreams of working in London at Liberty Department Store where her favourite designer Baroness sells her clothes.  With the help of her two best friends, Estella gets an interview at Liberty and soon gets hired to clean the bathrooms. Not exactly the position she had hope for, but she is happy to get a foot in the door. Her boss seems completely dismissive of her and never gives her a chance to advance. One evening while cleaning the store Estella decides to create her own window display and falls asleep in the window.  Her favourite designer Baroness (played by Emma Thompson) sees the window display and hires her on the spot to work for her.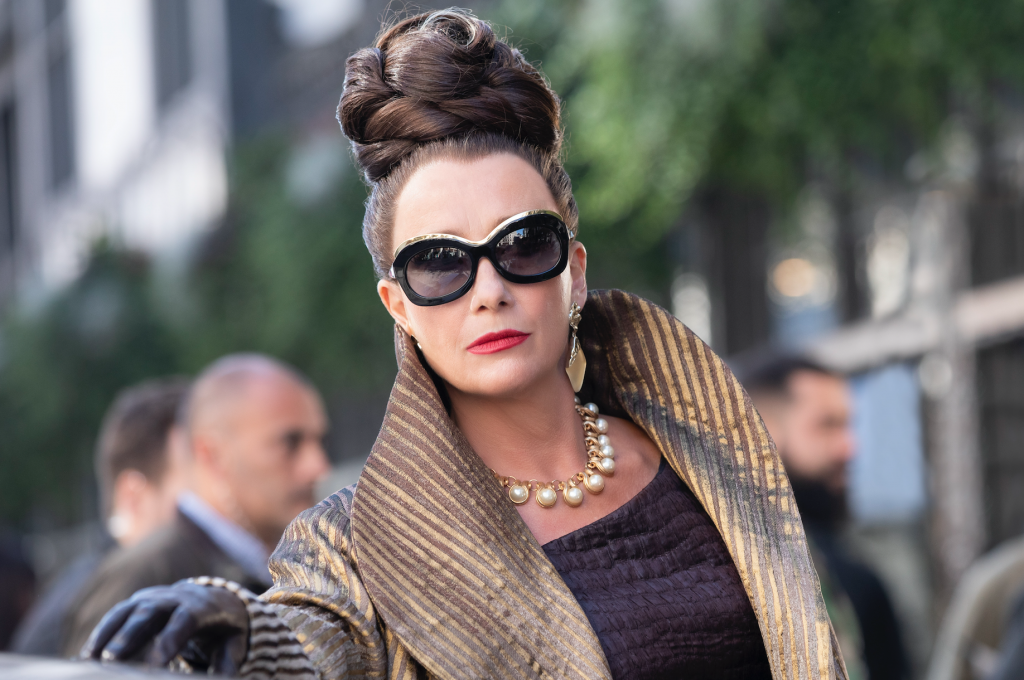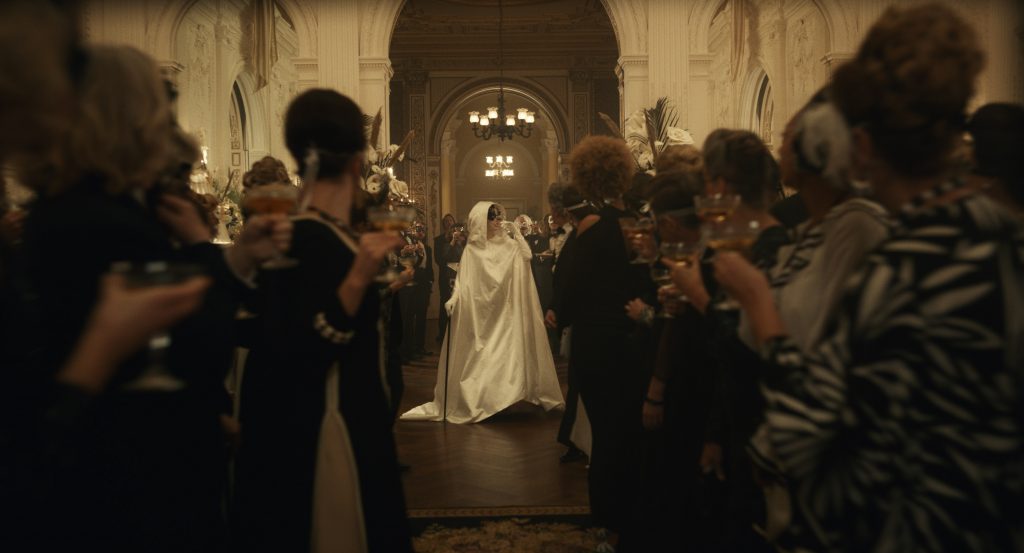 Estella's designs for The Baroness are celebrated for their unique structure. Think Galliano meets McQueen. Her style is edgy, elegant and fresh. Just what The Baroness needs for her new season runway show- a revamp of her brands style. This is when the plot begins to thicken… we discover the past that Estella and The Baroness share. While working and being mentored by The Baroness,  Cruella  is born into the spotlight of the London fashion scene.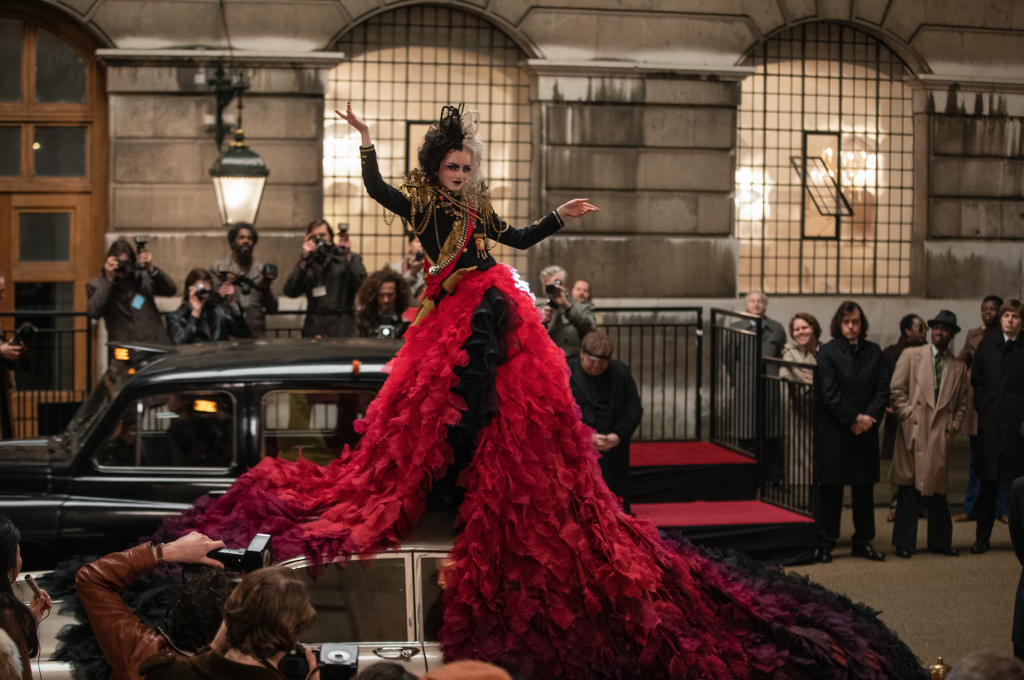 I loved how this story was told. This film takes the audience on twists and turns leading to an unexpected place. But a place where it is quite obvious there will be sequels to spawn from  Cruella's  character. I highly recommend this film.
The soundtrack is so perfect for the film, full of incredible artists like Florence + The Machine, Bee Gees, Nina Simone, Queen, Ike & Tina Turner, Blondie and The Clash.  Check it out 
HERE
.
Cruella  is The Devil Wears Prada but more humorous and for a much younger audience. I would recommend this for kids older than 8 or 9 years old. It has some scary scenes that are comparably as frightful as Maleficent.
Photo credit: Photos all courtesy of Disney. © 2021 Disney Enterprises Inc. All Rights Reserved.