KO Artist Feature Sid Sriram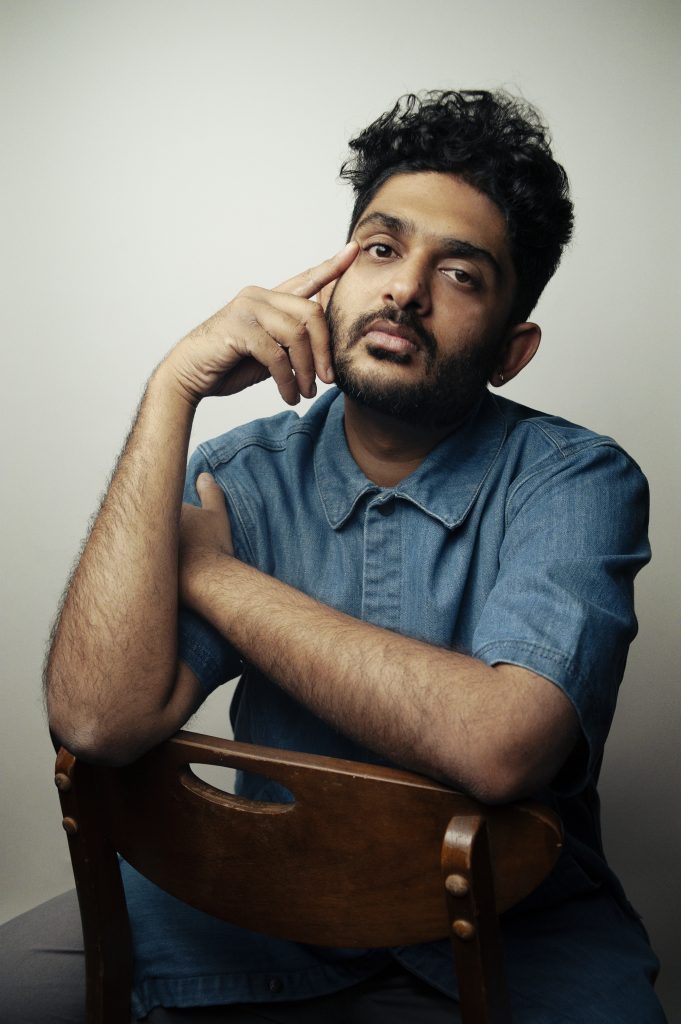 I recently was introduced to the soothing songs of singer-song writer  Sid Sriram.  When I first heard the song It Isn't True, I listened to it on repeat for a week straight. Just a couple of days ago on February 6, Sid released his debut record Entropy via Artist Originals (AO). Expanding on his classical South Indian Roots mixed with R&B with pop elements, Sid's sound is like a beautiful marriage of Khalid and The Weekend blended with Buddah Bat Chill tracks. I love it!
Sid graduated from Berklee College of Music with a degree in Music Production and Engineering then immediately started working with Oscar winning composer A.R. Rahman. Since then he has steadily been releasing music over the past few years working in Indian Cinema soundtrack music that resonates with millions developing an exponentially growing, die hard fanbase.  His live productions are exhilarating, engaging and vulnerable; thousands pack out venues to experience his emotionally immersive shows.
Sid's family moved to the San Francisco/Bay Area suburbs when he was just a baby. The duality of his cultural roots was integral in forming his personal and artistic identity. Soaking in the music of legendary artists such as Stevie Wonder, Donny Hathaway, Jeff Buckley, The Beatles and Luther Vandross; these influences have defined Sid's artistic evolution.
In his own words, "I think I make music for those who are in need of some healing. Producing and performing music is my form of release; I want to create experiences that allow people to feel through a spectrum of emotions."
 I had a chance to do a Q&A with Sid about his art and here is what he had to say:
KO: What is the genre of the music you create?
SS:  The music I create is a cross section where soul/pop, my Indian classical roots, and lo-fi/ambient electronic music all collide vibrantly. All the different genres and influences that have ever inspired have subconsciously found a way into my own, unique sound. 
KO: What inspires you to create?
SS:  Every day, simple stuff. The way a flower is just laying on the concrete. Memories, different emotional textures that occur to me or come back to me. I try to be as present as possible with myself and the world around me. When I am, different fountains of inspiration come to me naturally. 
KO: What are your biggest musical influences? 
SS:  Carnatic (South Indian Classical) music forms my foundation and fountainhead. I started learning from my mother when I was three, and this form has really raised me and given me my artistic framework. Indian film composer/producer AR Rahman has been a huge influence of mine since I was super young. I fell in love with Soul artists like Stevie Wonder and Donny Hathaway at an early age, and their work heavily influenced the way I expanded my vocal stylistic vocabulary. As I grew up, I got into a wide spectrum of artists from Jimi Hendrix to Radiohead to Kanye West to Miles Davis to Jeff Buckley. This whole spectrum has influenced my own artistry profoundly. I've had an explosive career in Indian film music, and my work with AR Rahman has been a huge influence on my own creativity. 
KO: How did you start making music? 
SS:  Carnatic music is a highly improvisational form, so I was exposed to the idea and practice of coming up with one's own musical ideas from a pretty young age. I started some free form poetry in junior high and it was something I'd do off and on through high school. In 2008, I started studying at Berklee College of Music and that's where I really started making my own music. At Berklee, I was introduced to so many new genres of music, artistic concepts, and I started learning the ins and outs of what went into creating a record. I took in all of this information and started putting together the beginning stages of my own sound. It's always been a process of deep exploration. Over the years, the way I explore has become more refined and varied.
KO: What did your parents do that help encourage/discourage you in your music career?
SS:  We moved to the California from Chennai, India in 1991 when I was 1. Soon after that my mother started her Carnatic vocal music school in Fremont. I started learning from her when I was 3, and she's been my guru ever since. My dad's always been a sounding board for me and he's now an integral part of my career. Family is very important to me, and they've been such a solid unit for me. 
KO: You have a very busy touring schedule coming up, what is your favourite thing about touring?
SS:  Connecting with fans. The stage is my first love when it comes to music, I love to perform. So, going on tour is super exciting because you get to experience something new, with a different set of people every night. I can't wait. 
KO: Do you have favorite places you stop to eat in the cities you visit?
SS:  I'm looking forward to getting recommendations from people who live in each city and trying some new food!
KO: What is your favourite film?
SS:  "Birdman" and "Inside Llewyn Davis" 
KO: Who is your favourite fashion designer? 
SS:  I'm pretty casual when it comes to fashion. I go for pieces that are comfortable but still look fly. 
KO: What are the staples of your wardrobe? 
SS:  A pair of black dickeys, an oversized sweater and a gold chain. 
KO: What kind of music do you like to listen to while you are working? 
SS:  Artist/composers like Brian Eno, Ryuichi Sakamoto, Philip Glass 
KO: If you could eat only one meal for the rest of your life, what would it be?
SS:  Probably this south Indian dish called Bise Bele Bath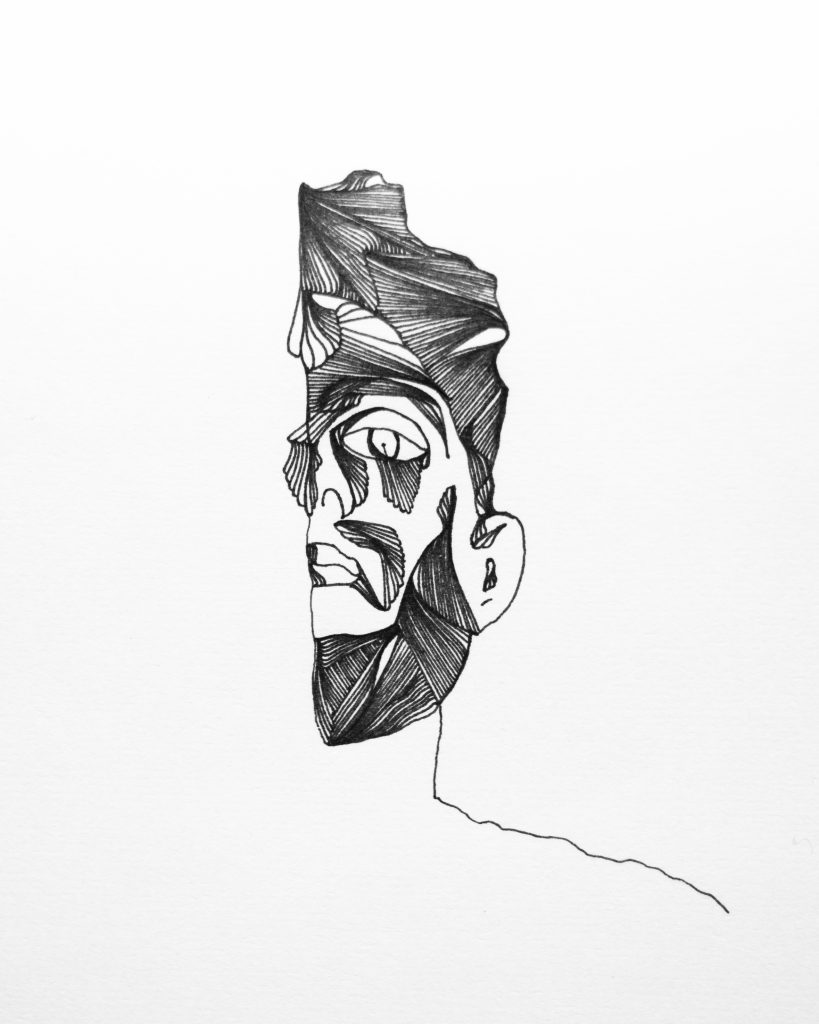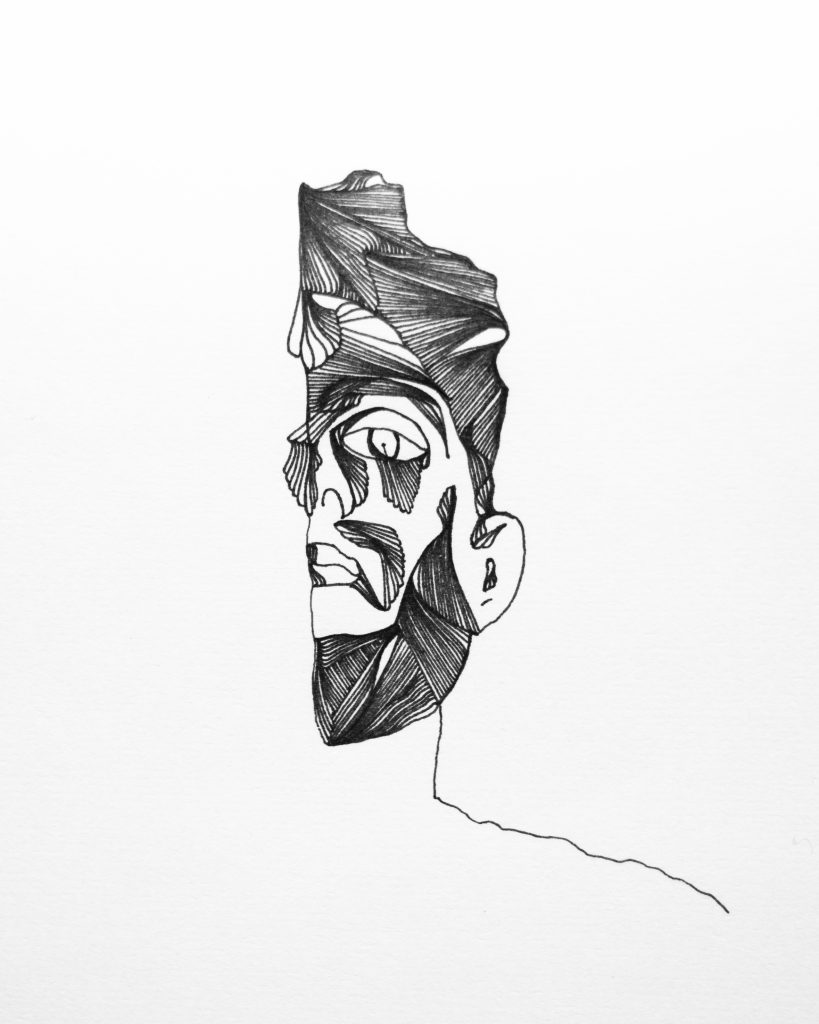 KO: Who is your favourite artist? 
SS:  Currently, I've been listening to a ton of Wayne Shorter and Sonic Youth. A pretty random combination haha
KO: What advice would you give kids aspiring to make music?
SS:  Practice a ton, find your own voice and stay curious 
KO: Are you superstitious? 
SS:  Somewhat. I follow some processes and routines pretty strictly, especially before shows. 
KO: How has your style as a music artist evolved? 
SS:  I think it's become more focused. I've always had a pretty wide spectrum of influences but they didn't manifest in my own music in an organic way. But over the years, through my discovery with Carnatic music and my exploration of my original music, I've really honed in on what I want to say and how I want to say it. 
KO: Where do you ideally see yourself in 7 years from now?
SS:  Honestly, right now I'm focused on being as present and in the moment as possible. 🙂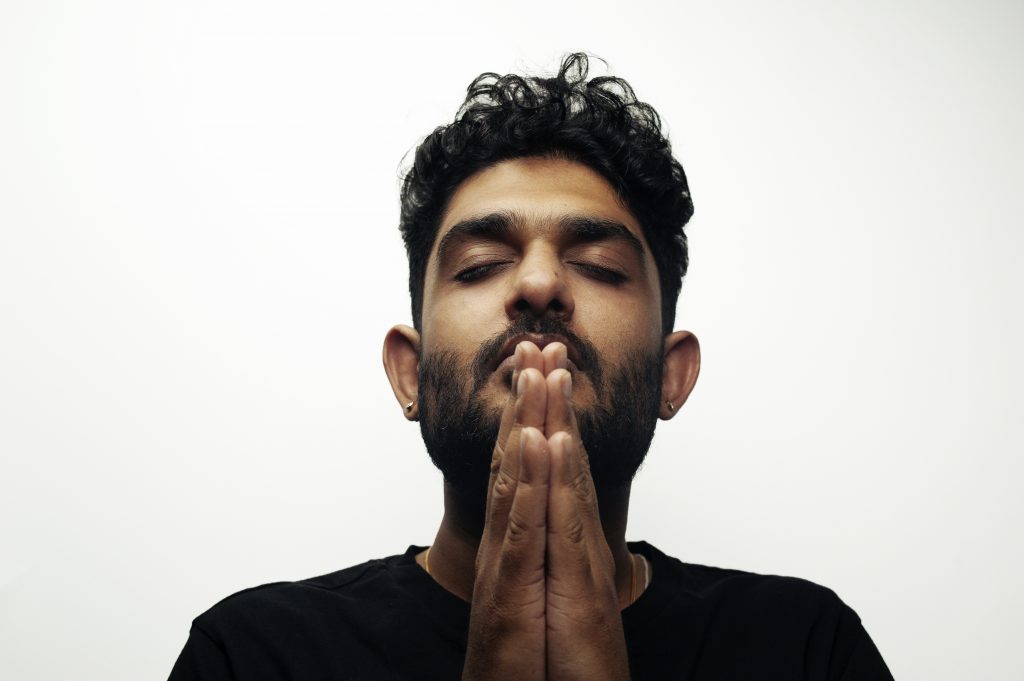 Sid has also announced a string of US tour dates coming up in 2019, with plans to hit SXSW in Austin, as well. Here are the tour dates:
TOUR DATES
03.03 – Fox Cabaret – Vancouver, BC
03.07 – The Sunset – Seattle, WA
03.08 – Swedish American Hall – San Francisco, CA
03.09 – Masonic Lounge, Hollywood Forever Cemetery – Los Angeles, CA
03.10 – Soda Bar – San Diego, CA
03.11-03.18 – SXSW (Showcases TBC) – Austin, TX
03.19 – Sleeping Village – Chicago, IL
03.20 – Opera House – Toronto, ON *SOLD OUT*
03.21 – National Sawdust – Brooklyn, NY
03.23 – Le Ministère – Montreal, QC
03.24 – Cafe 939 – Boston, MA