Flower & Wolf Restaurant Calgary
In the middle of the summer, a new restaurant called  Flower & Wolf  opened on the Calgary food scene in the Sheraton Suites Calgary Eau Claire.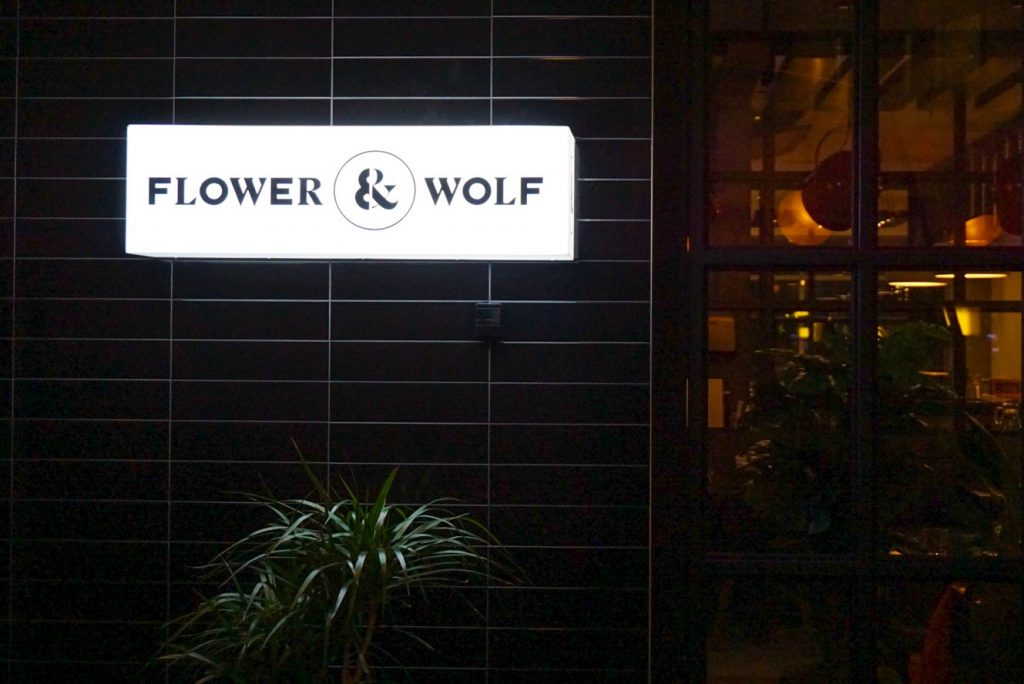 The interior is bright and warm with stark white, toasty colored wood surrounded by exposed brick, with forest green and egg yoke yellow accents. It is a mix of a sports bar and upscale contemporary dining all in one big space.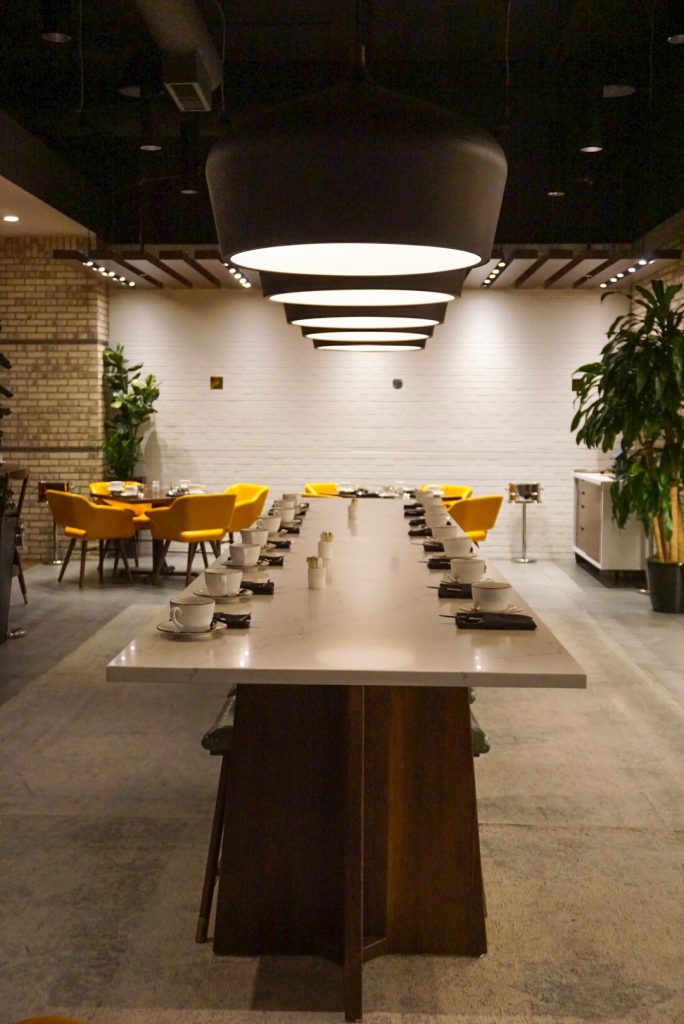 The menu at  Flower & Wolf   is diverse with globally inspired flavours. They offer everything from Japanese yuzu, Mexican huitlacoche, to Southern fried chicken all prepared with locally sourced ingredients. Here below is what my daughters and I ordered for dinner…. 🙂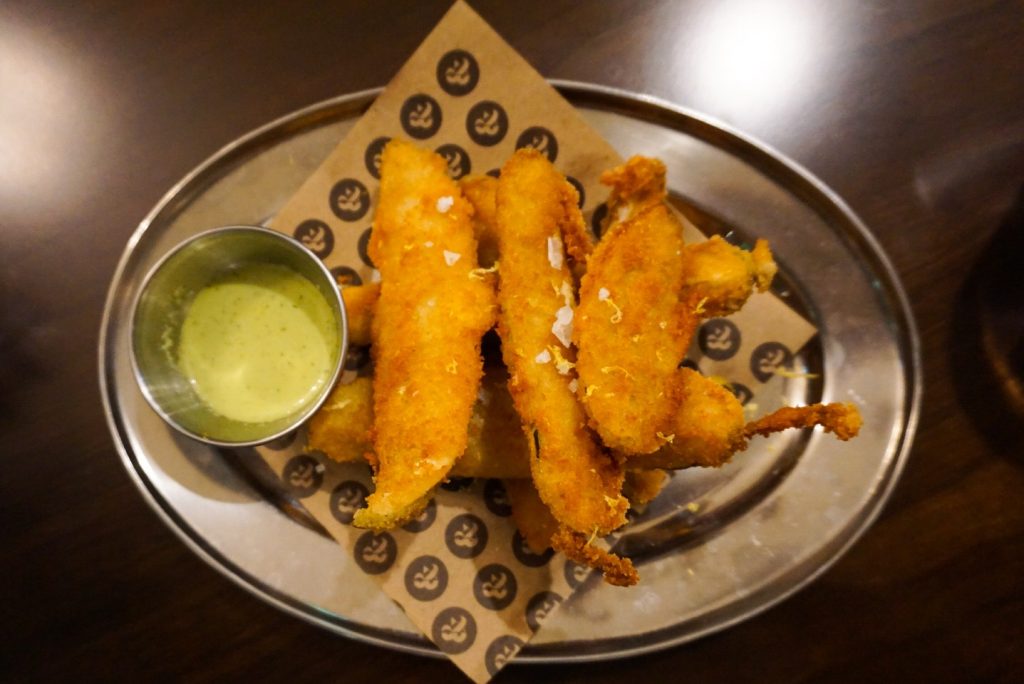 Cripsy Pickles with ranch dressing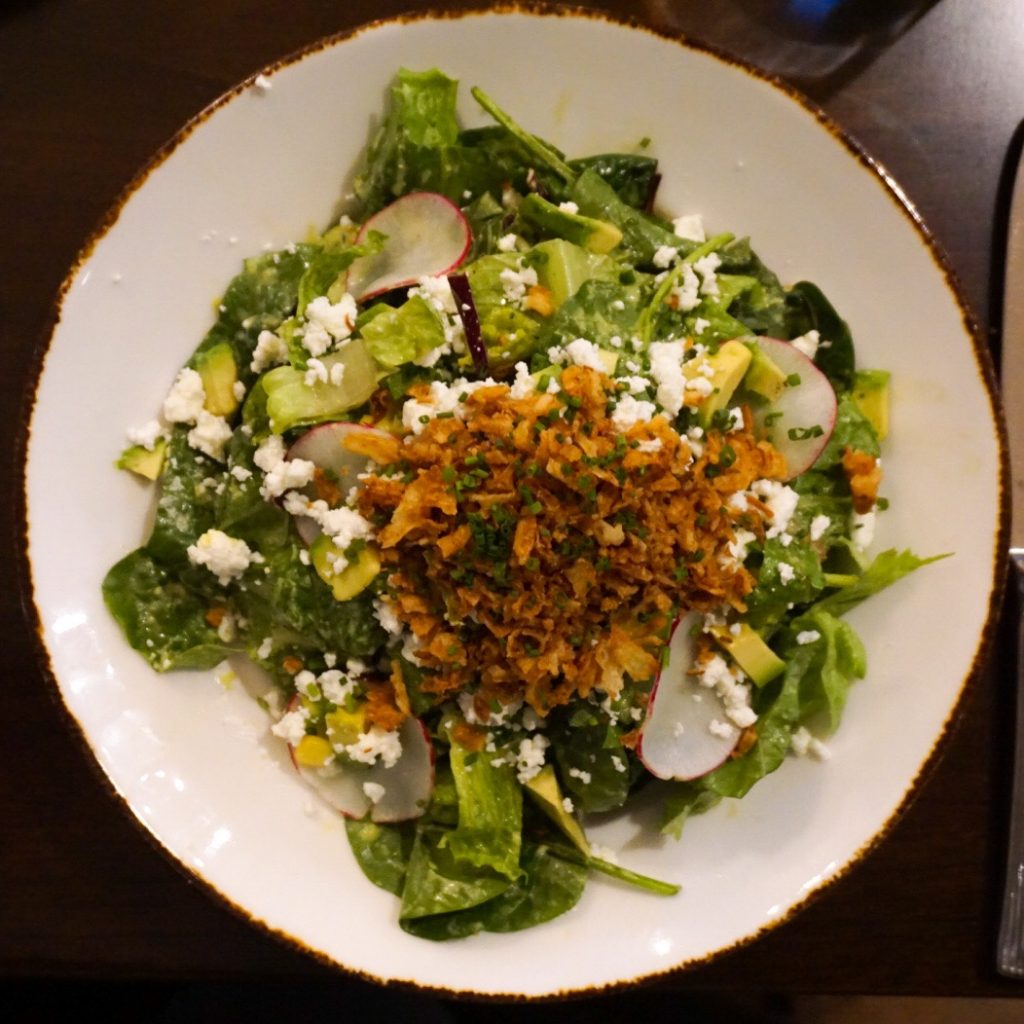 House Chop Salad
Spinach, red cabbage, avocado, goat cheese and corn with a dill vinaigrette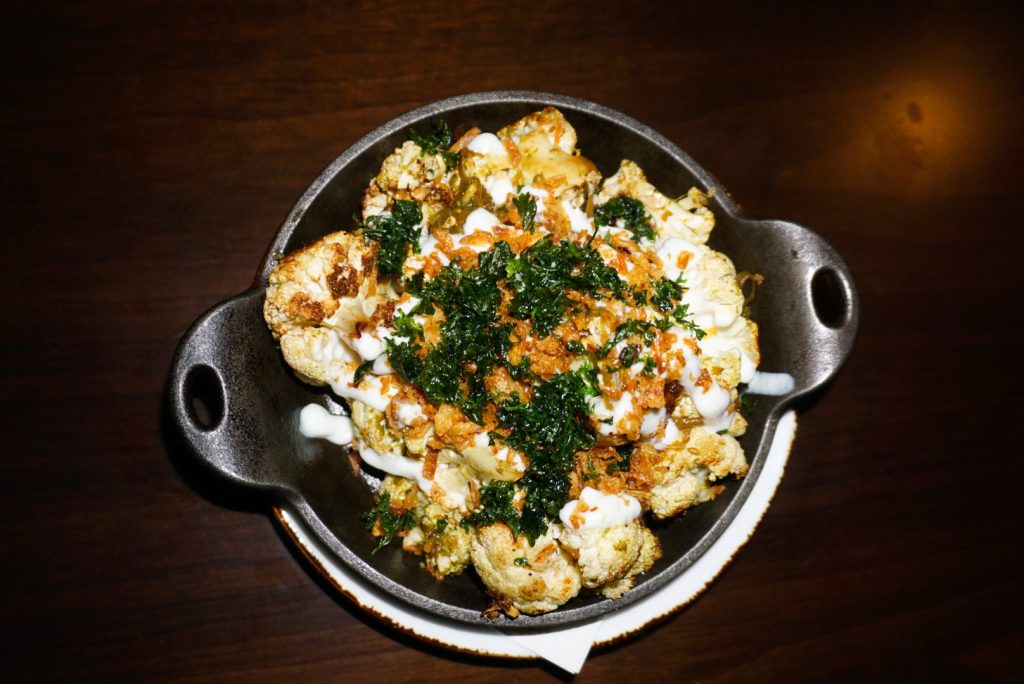 Cauliflower
Lemon yogurt, cumin vinaigrette with caramelized onions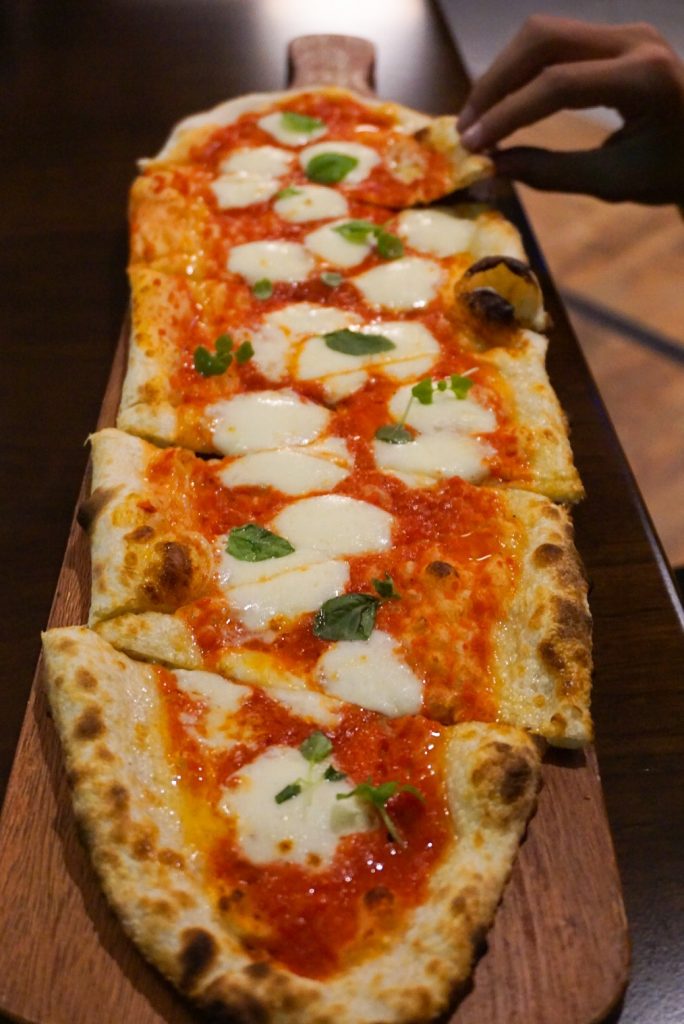 Margherita Pizzette
Classic San Marzano Tomatoes, Mozzerella cheese and fresh basil on flat bread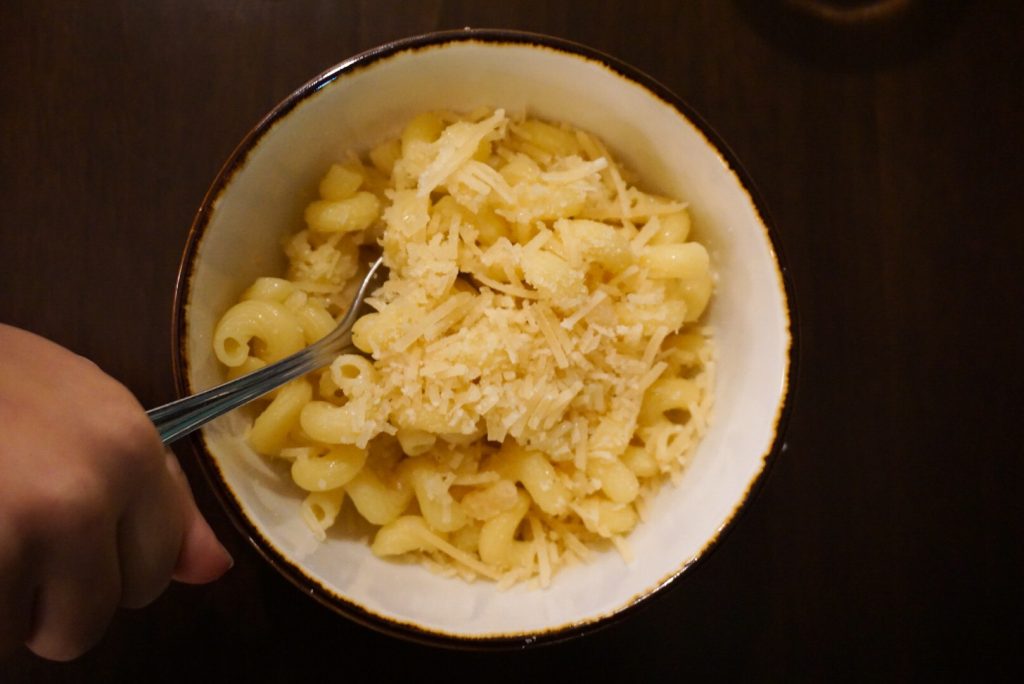 Kids order of Macaroni
Served with butter and parmesan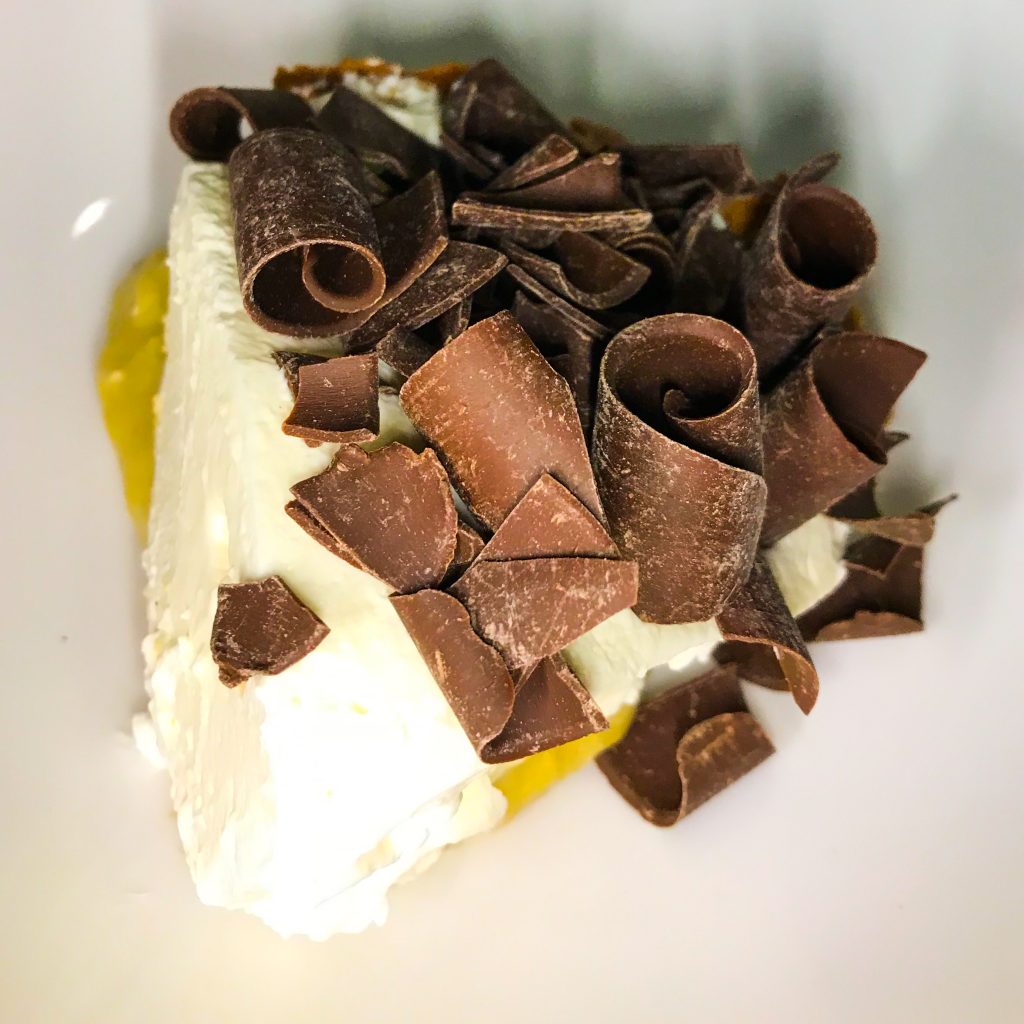 Banoffee Pie
Dulche de leche, carmelized bananas, whipped cream THIS BLEW MY MIND! I highly recommend trying this dessert because it exceeded all of my expectations.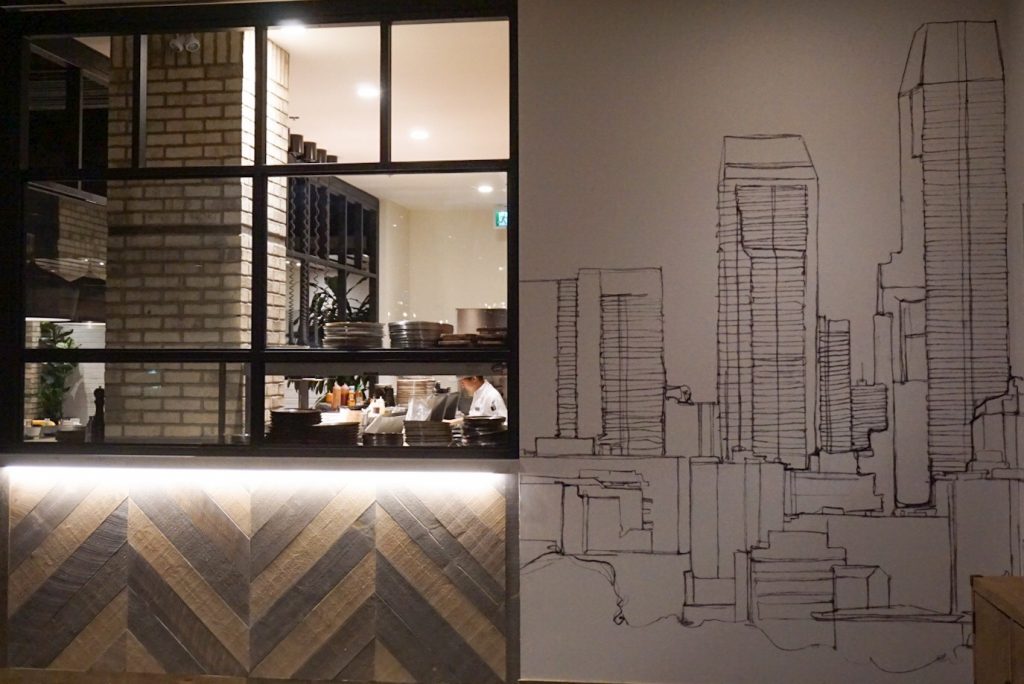 Flower & Wolf  is a great place for a very seamless and easy family dining experience, a night out with friends or even to grab a cocktail  after work. The service was really good, everything we ordered was considerably delicious (especially dessert) and the price point is really affordable. I am very interested in also trying their brunch buffet one of these upcoming weekends.
Flower & Wolf is open Monday to Friday 6:30am to 11:00pm and Saturday & Sunday 7:00am to 11:00pm.