Calgary Central Library Opens
The new 240,000 square foot  Calgary Central Library  opens today (November 1, 2018).
Walking around the spiral oculus I was in awe of this grand architectural feat. The exterior of the building is amazing, but the interior is truly spectacular. My daughters and I were very fortunate to be toured through the new space a couple of days ago and I tried to capture all the elements that wowed us.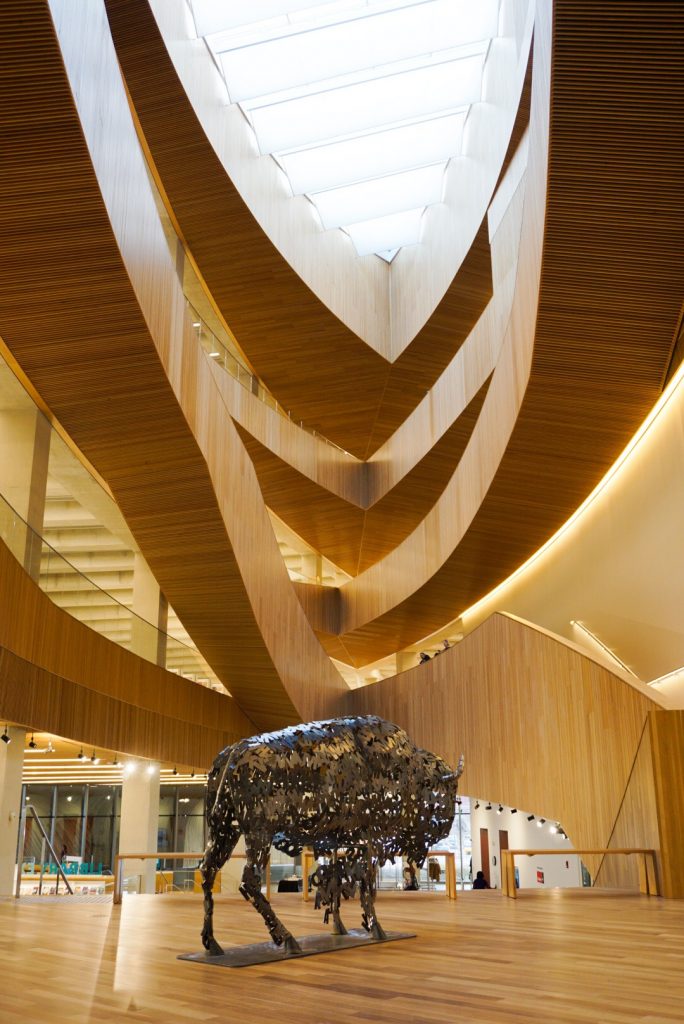 Immediately when you enter the building, the oculus creates a massive sense of wonderment. The buffalo sculpture, located on the feature stairs leading to the mezzanine level was created by Lionel Peyachew.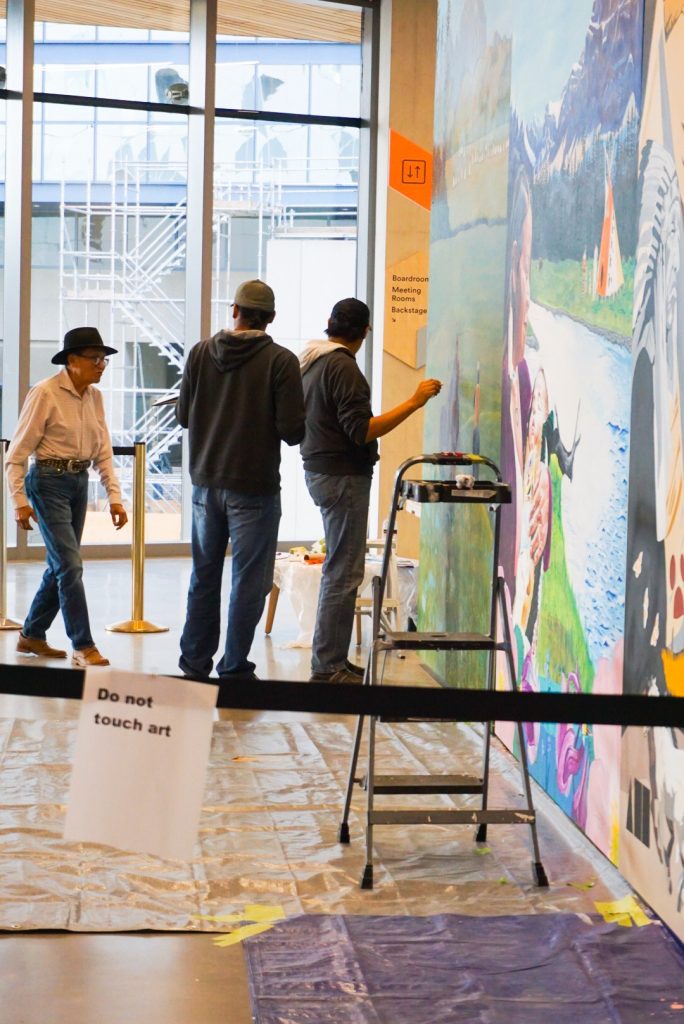 The second thing I noticed after being in complete awe from the vast light filled depth created by the oculus was the Indigenous placemaking to my immediate left. To my left there were two murals in the works by three artists: Keegan Starlight, Kalum Teke Dan and Roland Rollinmud. The colors are so beautifully vibrant and I can't wait to go back and see the finished product.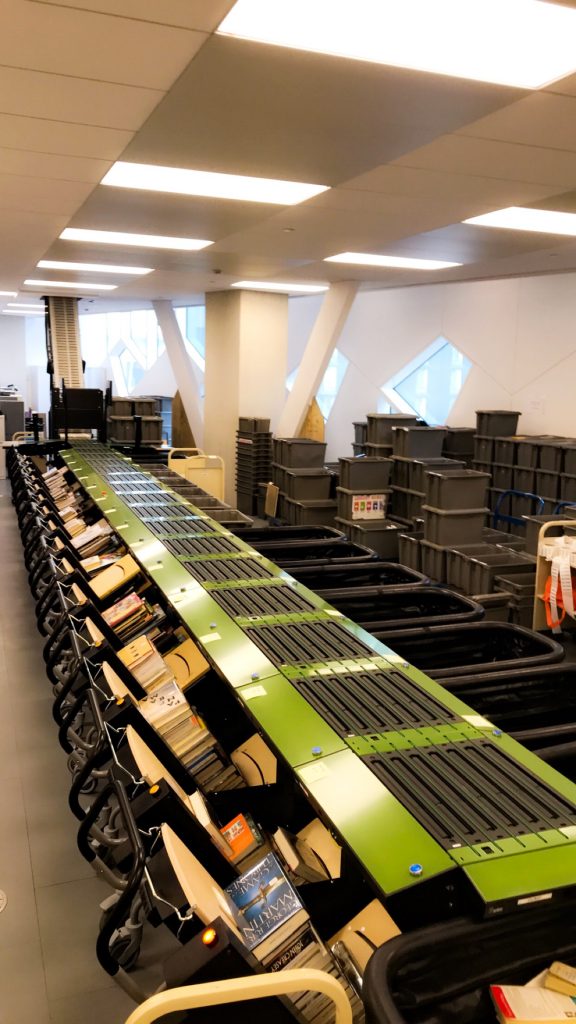 Behind the scenes and definitely a huge jump into the future is the robot used to sort books for shelving. I remember spending some very cold Calgary recesses in school volunteering in the library to sort books by the dewy decimal system just so I didn't have to brave the elements of the harsh winter. This machine now is able to sort all the books on to carts so employees of the library can simply take them to a shelve and add them with ease.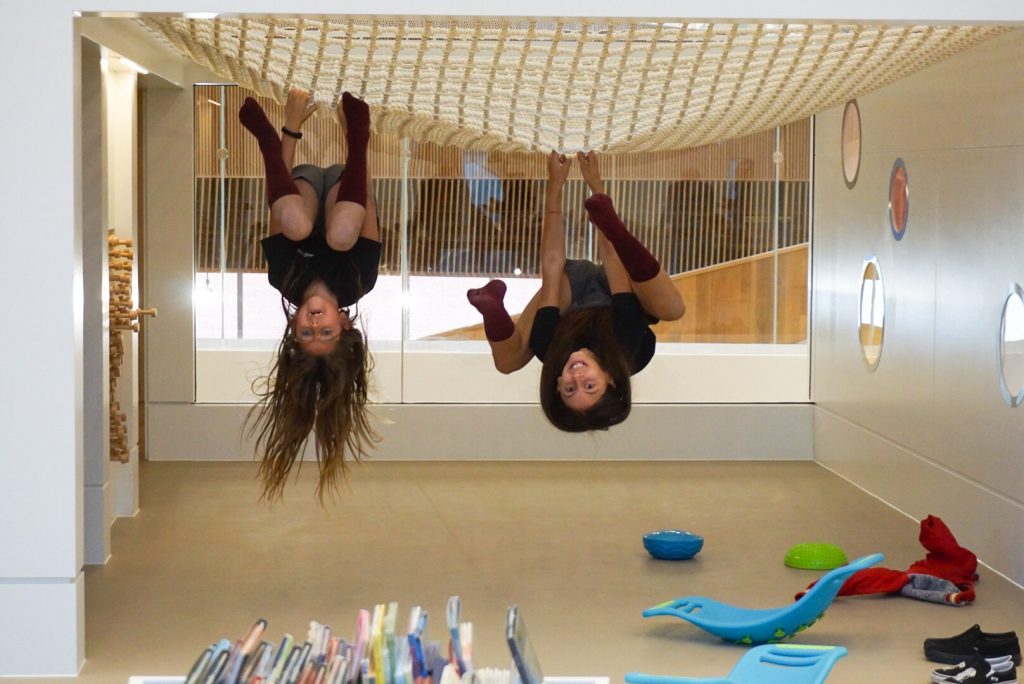 On level 1M is the kids library. My kids were thrilled with this 12,000 square foot area complete with a climbing structure, reading nooks, puppets, toys and the kids tech lab with VR devices to explore.
This space will be filled with storytimes twice daily, seven days a week for Mom's to bring their children and explore countless books, technology and a really cool Stairway which connects with one of the many Luke's cafes with big wide steps that are a perfect place for caregivers to sit and drink a coffee while they watch the kids play.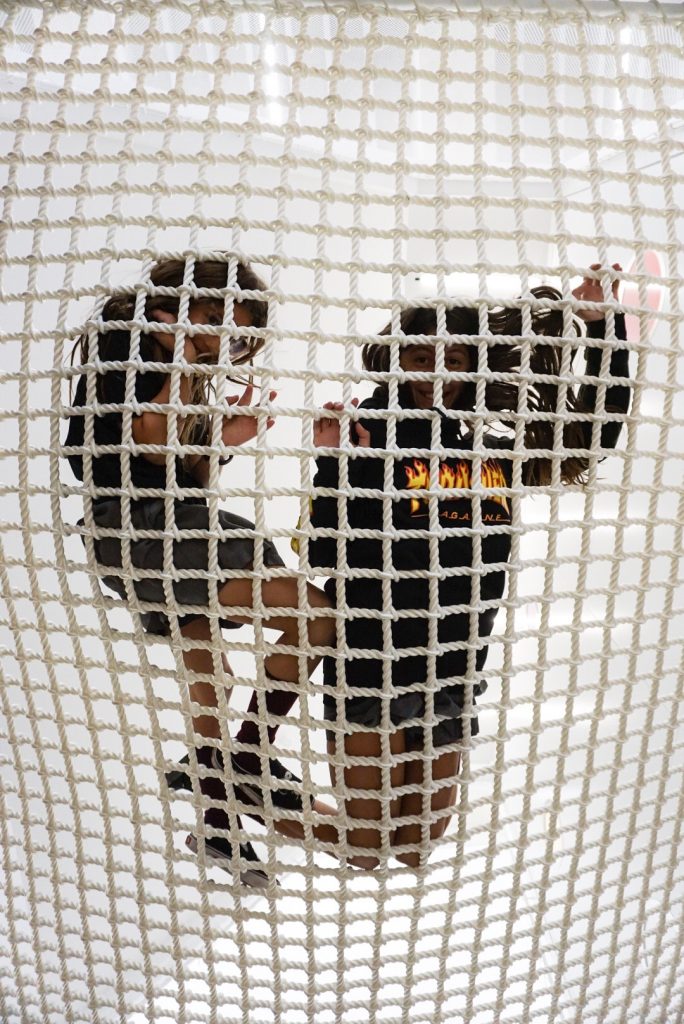 For the Mom's, Dad's, Grandparents or any caregiver needing a break, the  Calgary Central Library  is piloting a child-mining service where they can register for free for on-sight child-mining while they look around.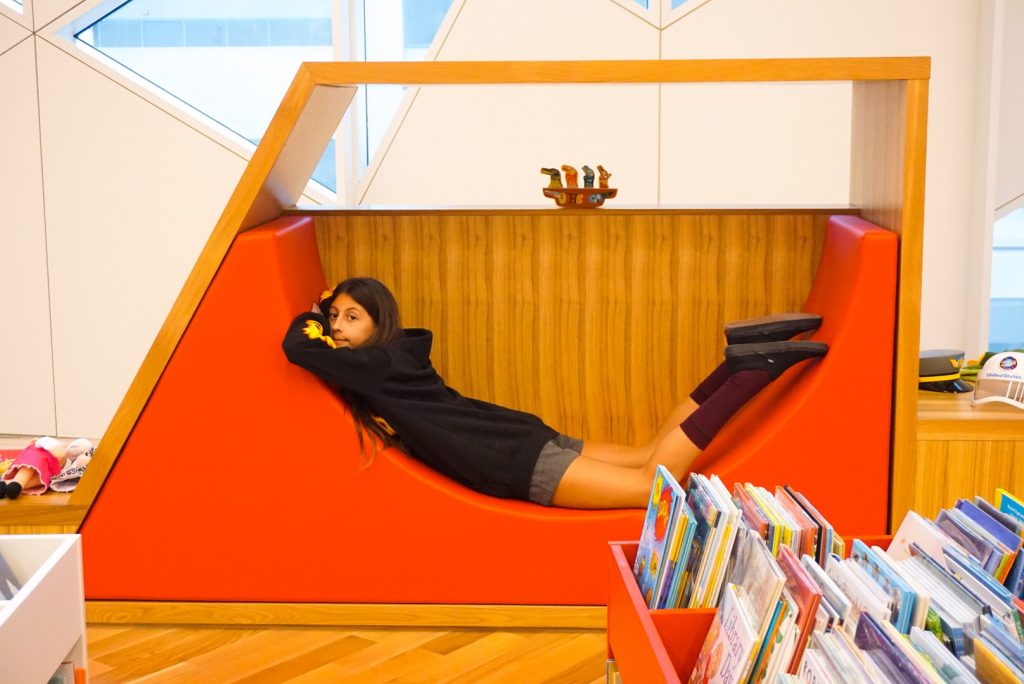 Full body play is encouraged in the  Calgary Central Library  early learning center. The space is vibrant and interactive for young children to learn by play.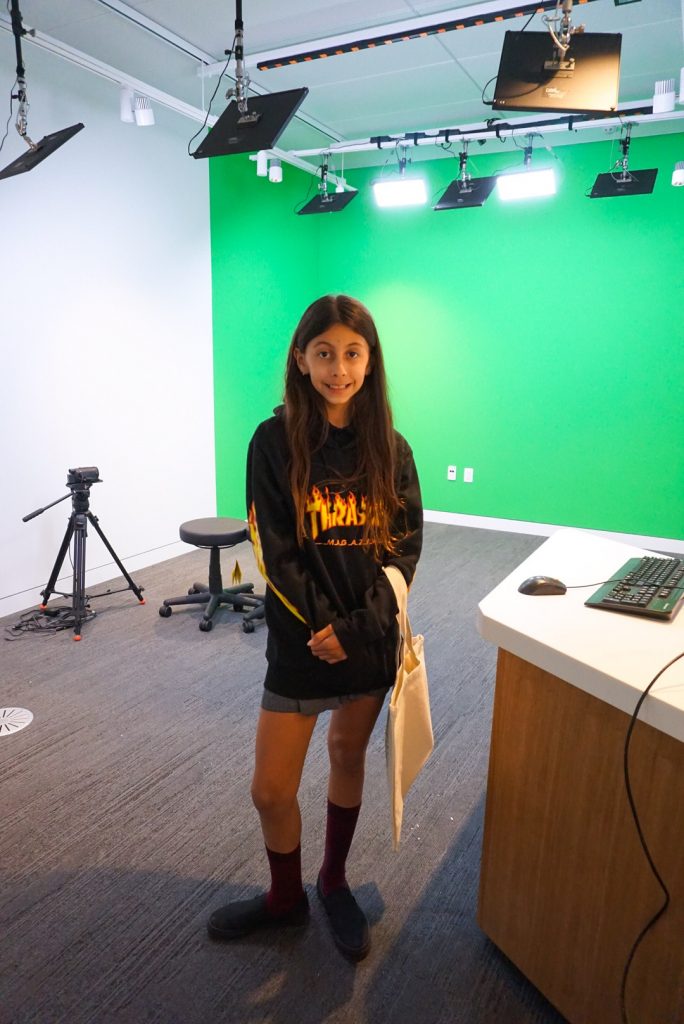 Perhaps the most exciting thing in the  Calgary Central Library  to my very tech savvy kids was the recording and production studio. There are four dedicated studios, free and bookable, for vloggers, podcasters, musicians and artists to create content for their online platforms. This includes professional recording equipment for audio, video complete with a green screen! plus there are two studios with production studio editing software to compile your masterpiece. This is all free and my kids and I will definitely be taking advantage of this regularly.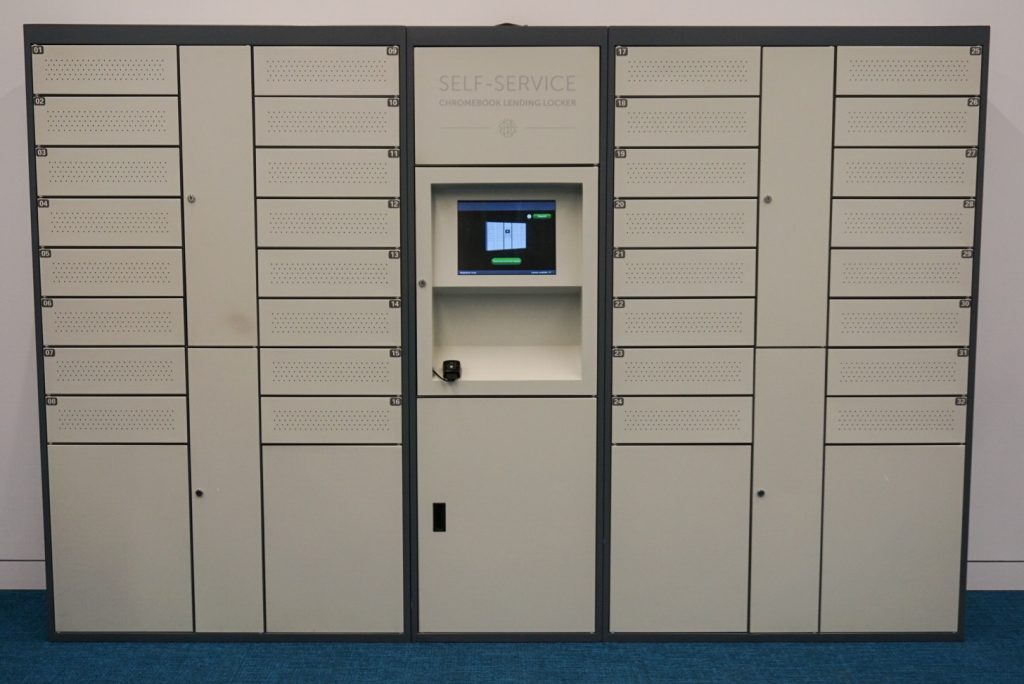 There is a digital learning lab where by swiping your library card, you can borrow a Chromebook or just take a seat at one of the 220 desktop computers available. The  Calgary Central Library  is focused on lowering barriers to technology to the public in Calgary. There will be programs offered everyday on topics such as microsoft office (word, excel and powerpoint) as well as basic computing for those who are interested in learning. The is wifi and $5 of printing available per month to encourage participation and to give everyone the opportunity to connect digitally.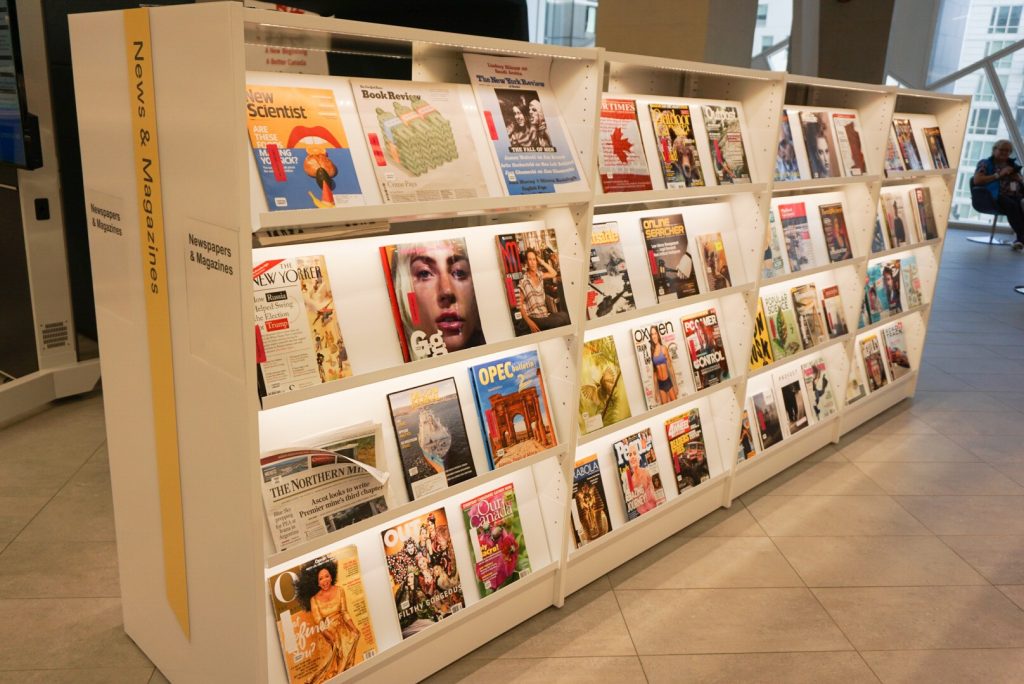 Magazine heaven! I love magazines and subscribe to texture on my ipad, but there are many magazines in print that are not offered digitally. The magazine section is perfect for grabbing a coffee from Luke's and getting caught up on popular culture.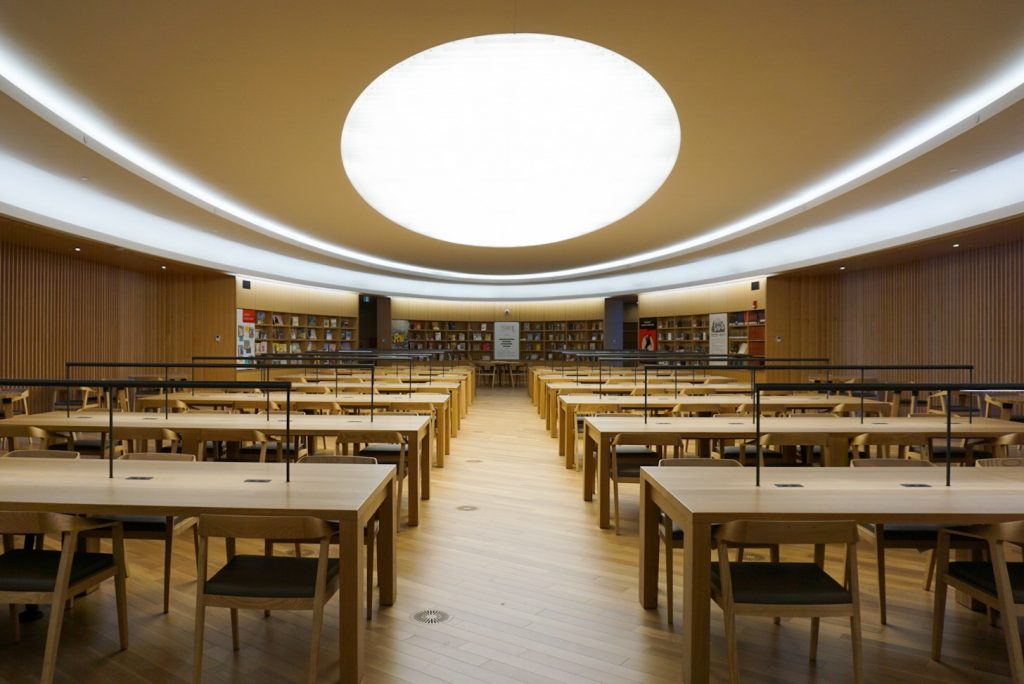 To me, this was the most beautiful space in the whole  Calgary Central Library.  The TD Great Reading Room offers the comfort of a classic library experience for those who feel nostalgic about the pages of a good old paper book. It is located nestled away on the 4th floor amongst the history of Calgary. The 4th floor houses Calgary's past with an interactive installation, materials celebrating the city  including maps and old newspapers. There is also a resident historian who leads workshops and lectures presented in partnership with Calgary's Heritage Authority.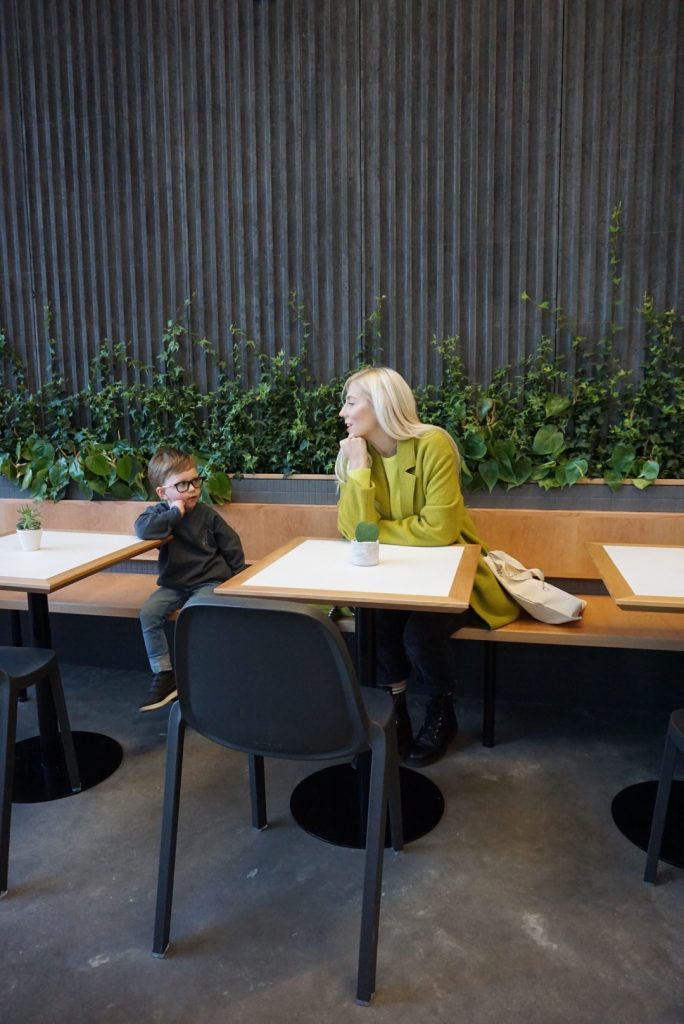 In addition to all the wonderful features of the  Calgary Central Library,  there is the  Lukes Cafe  located throughout the building which is a great place to meet and socialize if you don't need to book one of the other 30 free meeting spaces. It's so nice to see a local favourite nestled in the space.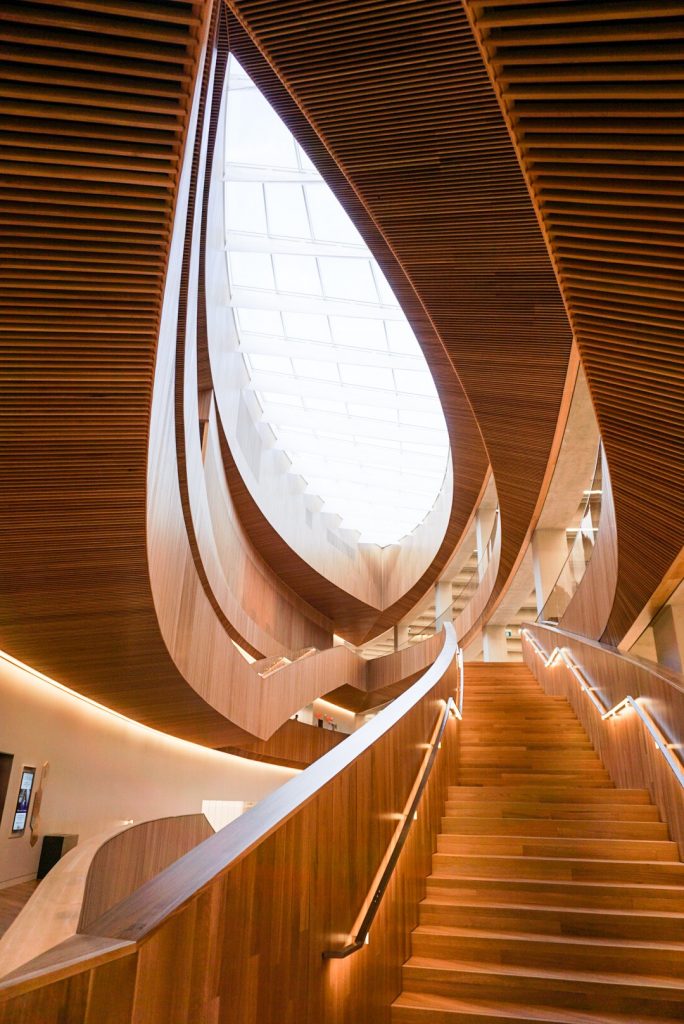 Doors open today at 10am, but the celebration kicks off at 9am with a Dixieland Band and roving performers.
This weekend is the opening family fun weekend Saturday November 3rd 9am-5pm when transit is free city-wide (7am-7pm) and Sunday November 4th from 12pm-5pm.