Brunch at Brekkie YYC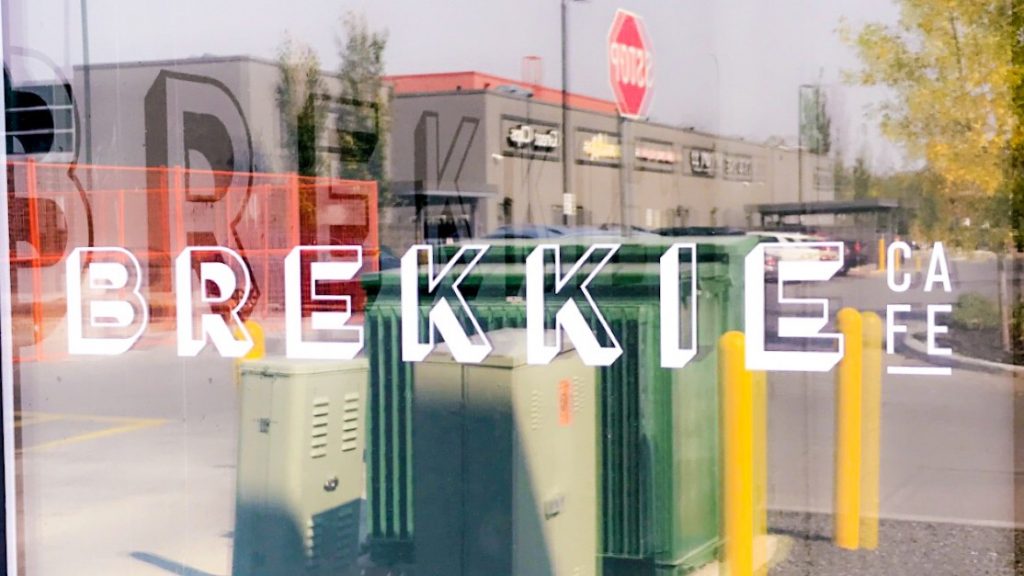 I don't think there is anything better than brunch after a morning workout. There is a new breakfast joint called Brekkie that opened up in my neighbourhood on the hill in Calgary's SW. I thought the location was really the best thing about Brekkie until I walked over after my Barre Belle class this morning and sat inside.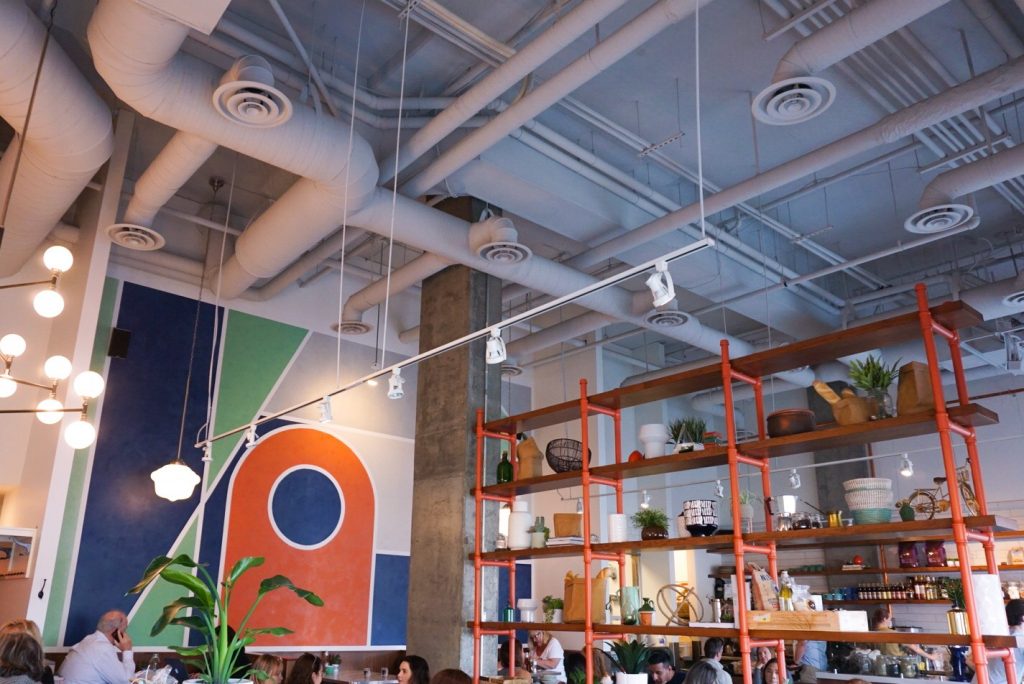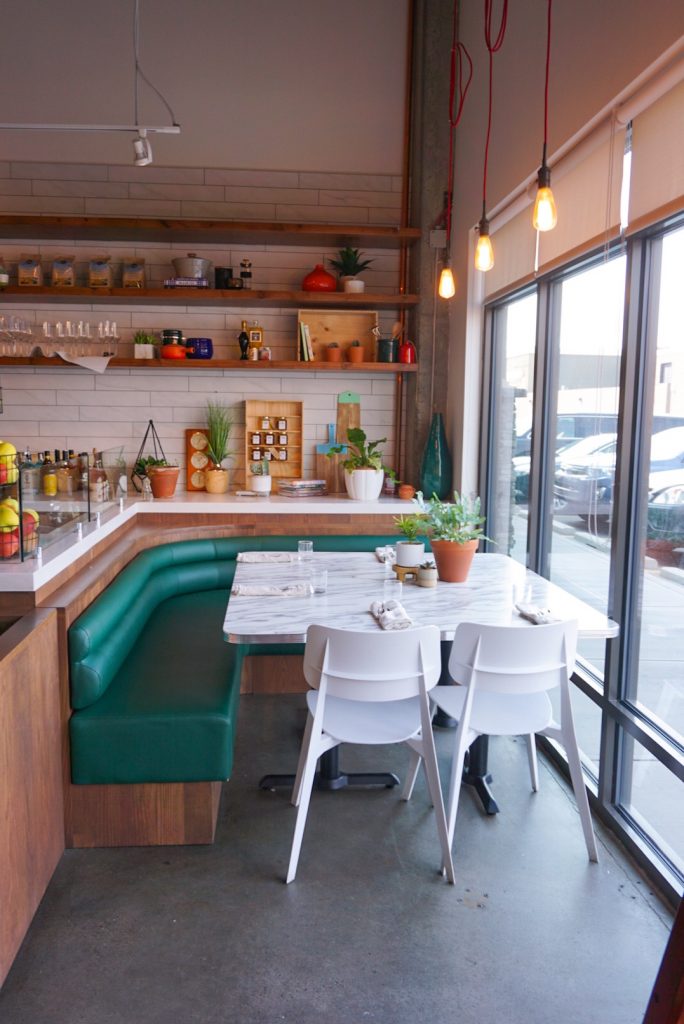 The interior of Brekkie was designed by local mastermind Amanda Hamilton who has literally done the interiors of all my favorite restaurants in Calgary. I was instantly at home with the warm orange accents and plants everywhere. The space is bright and cheerfully comforting with wood features hugging the cozy green traditional diner styled booths.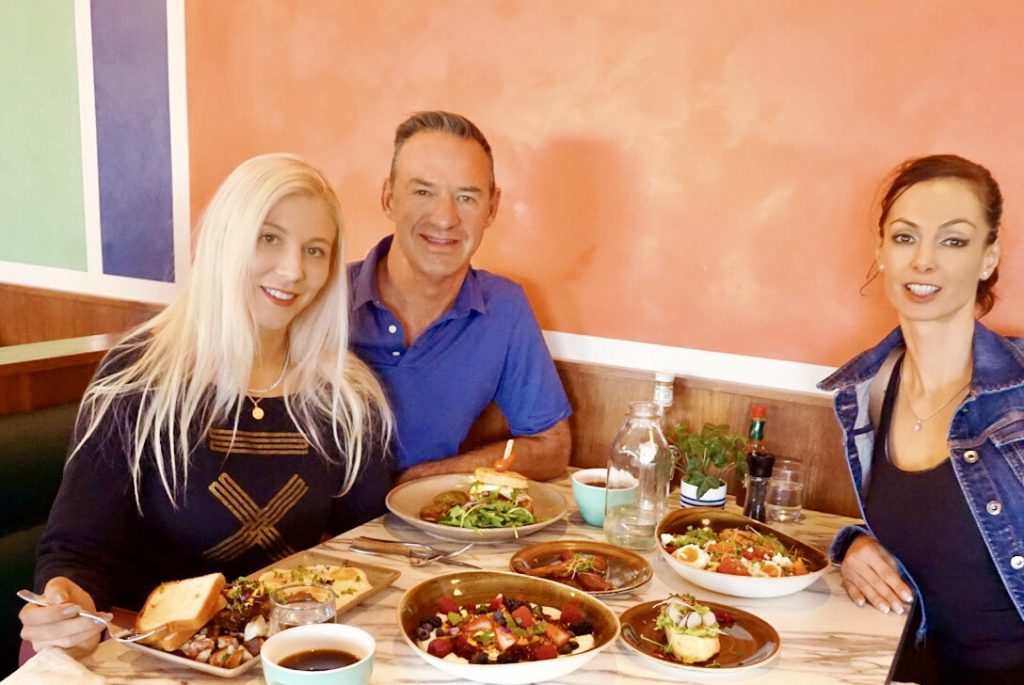 I joined two friends (Rob & Szilvia) and we dissected the menu not knowing how massive the portion sizes were when we put in our order. Here is what we decided on: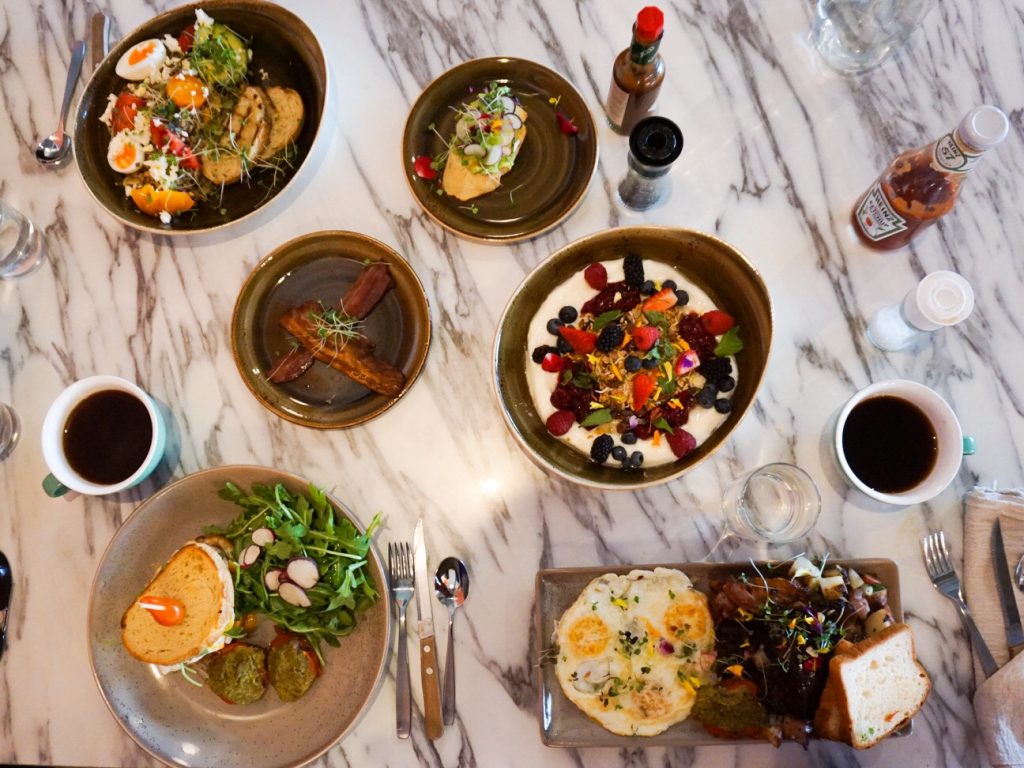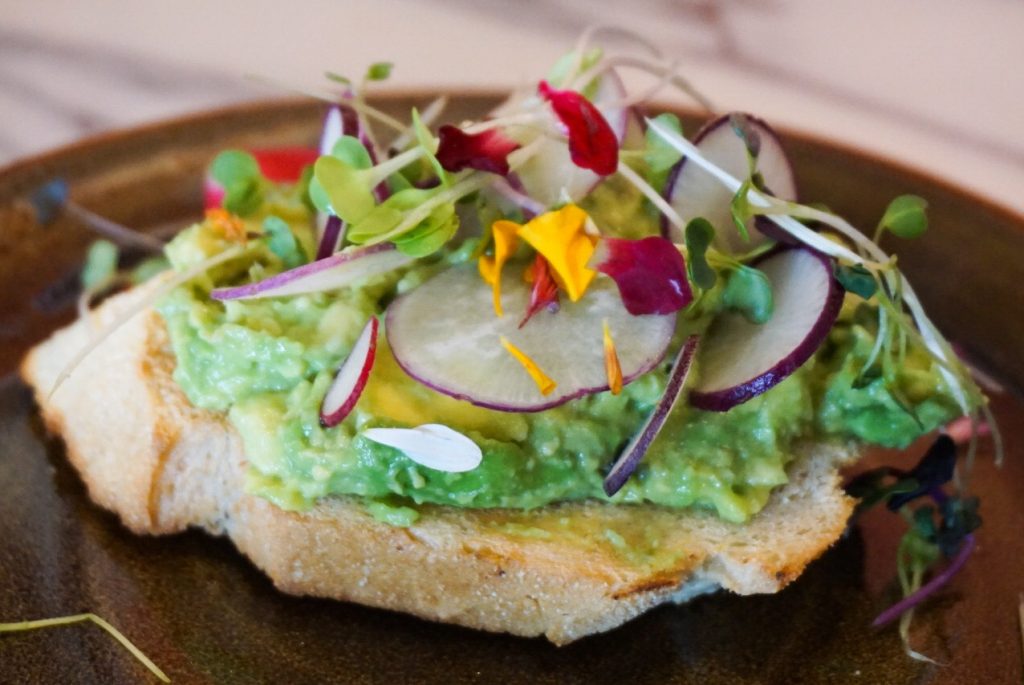 AVOCADO TOAST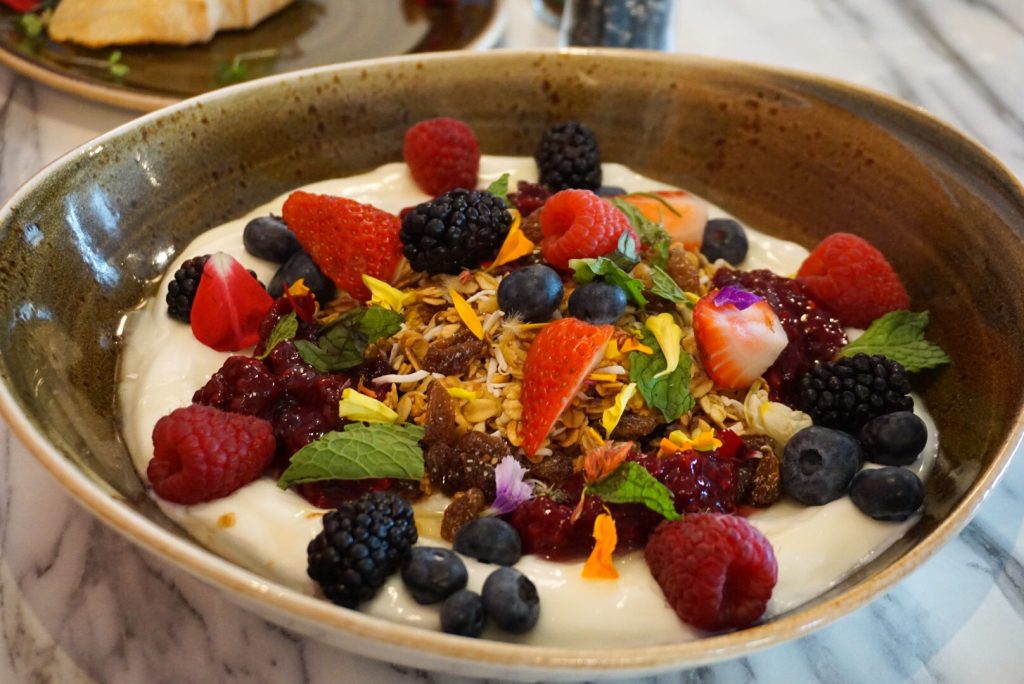 CHINOOK HONEY GREEK YOGURT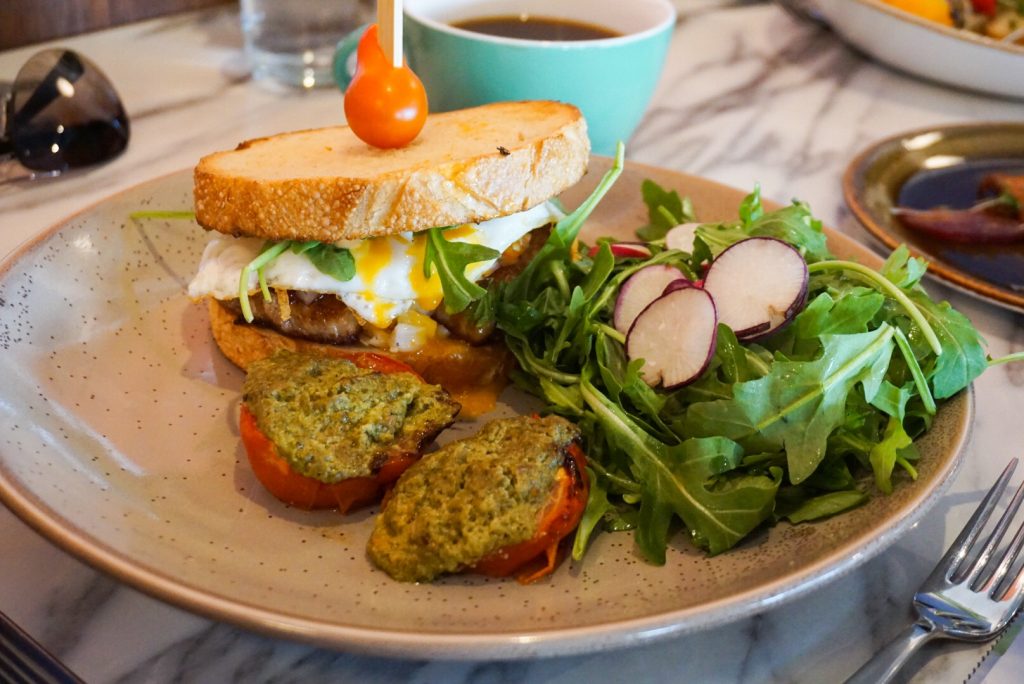 FRIED EGG SANDWICH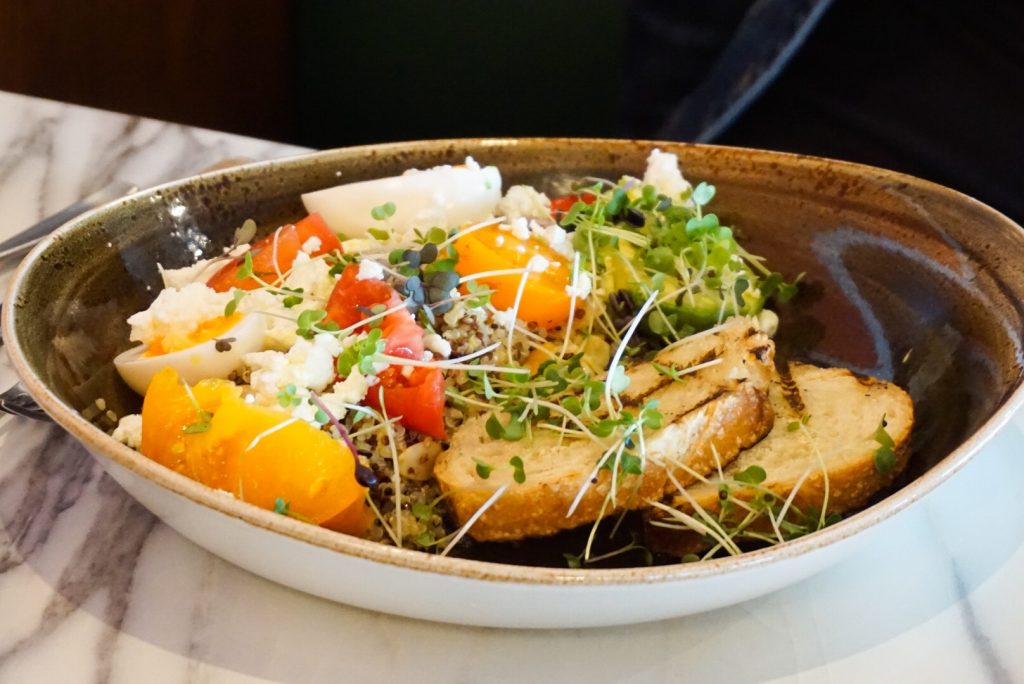 QUINOA AND ALMOND AVOCADO BOWL
Executive Chef, Jordan Walsh, created the Brekkie menu with the intent of highlighting easily recognizable, traditional dishes that are set apart by the quality of the ingredients. Everything is super fresh and colorful with added edible flowers which made for such beautiful photos. Brekkie's coffee is from local favorite Monogram which I love so much and often have to travel across the city for. Brekkie is a great addition the the neighbourhood and I can't wait to spend many more mornings there.