Style Matters: Hugo Boss x Nordstrom YYC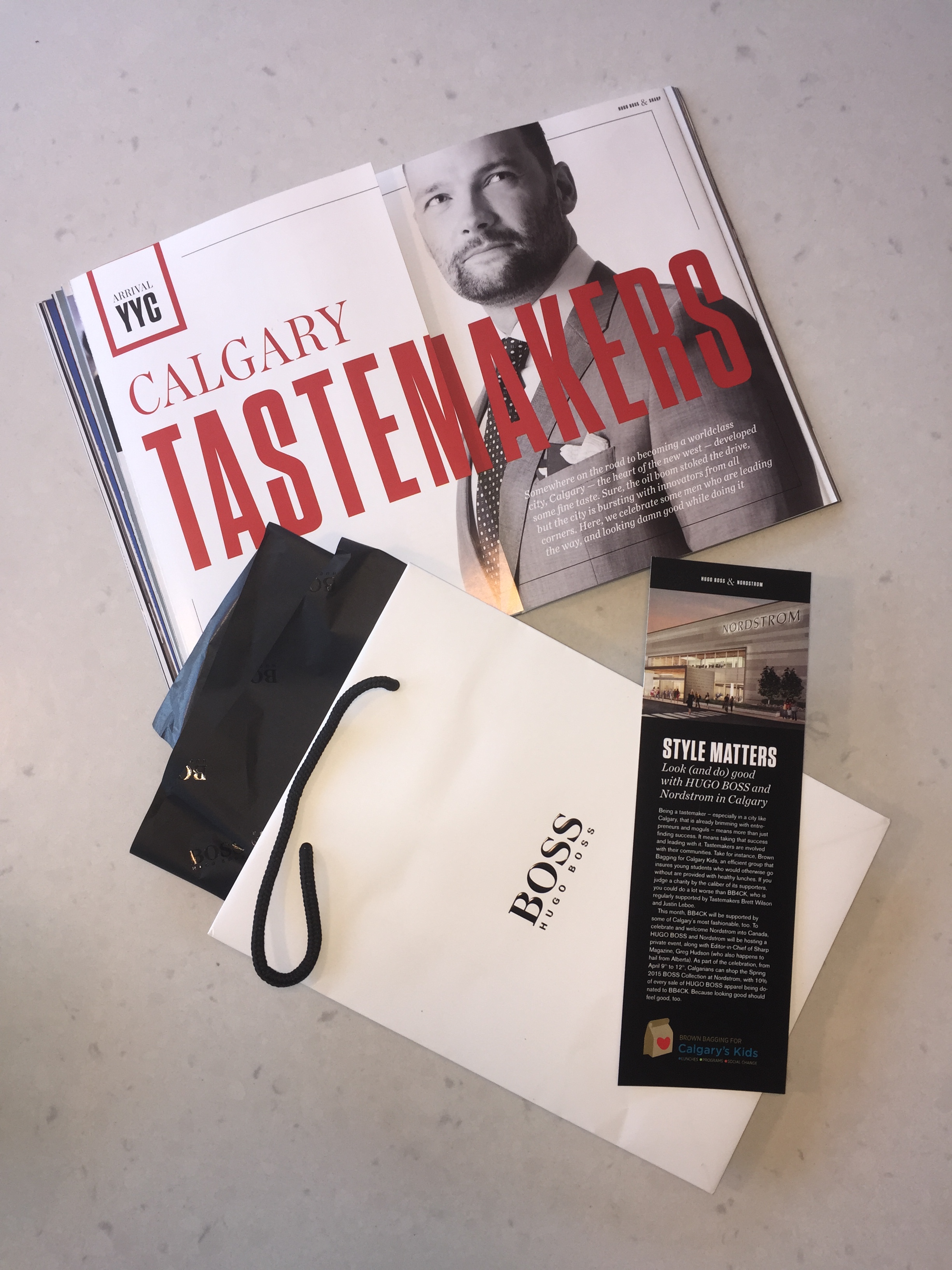 Hugo Boss and Nordstrom Calgary have teamed up with Sharp Magazineto support Brown Bagging for Calgary Kids (aka. BB4CK). BB4CK  works with Calgary schools to bring lunches to kids who otherwise go hungry. BB4CK provides 2000 lunches a day with the work of hundreds of caring volunteers alongside their small and dedicated staff means contributions go directly toward feeding hungry kids.
Sharp Magazine's April issue has a centre fold called Calgary Tastemakers, featuring five Calgary men who are "leading the way, and looking damn good doing it". Two of these Tastemasters who regularily support BB4CK are Brett Wilson (Philanthropist and former Dragon onThe Dragons Den) and Justin Leboe (Owner & Chef at Model Milk Restaurant).
To celebrate the Calgary Tastemakers in Sharp Magazine, Hugo Boss and Nordstrom Calgary have will be donating 10% of every sale of Hugo Boss in Nordstrom Calgary to BB4CK from April 9-12, 2015.