Re-cap Fashionably Sustainable 2019
2019 is so close to being over! This was a really challenging year for me. So many life lessons and a self-imposed shopping ban that ruled out any sort of clothing retail therapy. Retail therapy, admittedly has been my favourite way to self-soothe over this past decade and probably my entire adult life.
I am working through my
Desire Map workbook from Danielle Laporte
like I do every year to come to a new and profound resolution for the upcoming year to drastically change my life and subsequently my future, but to be honest I am not overly inspired at the moment.
In past years, I gave up alcohol consumption. It was supposed to be for one year to see how is made me feel and it has now been 4 or more? I lost count. I felt so healthy and productive without it, I decided I am better off without it. For those of you planning to do a sober January or sober 2020, prepare yourself… others may have a problem with your sobriety because it makes them question their own. The two questions I got regularly when I declined an alcoholic beverage were "are you pregnant?" or "did you have a problem with drinking?"- no and no. My advice is, drink soda water with a lime at parties because people assume its vodka soda. Alternatively, order a mocktail which most establishments have. But prepare yourself for questions and fewer invitations to hang out because some people just want to get lit with someone.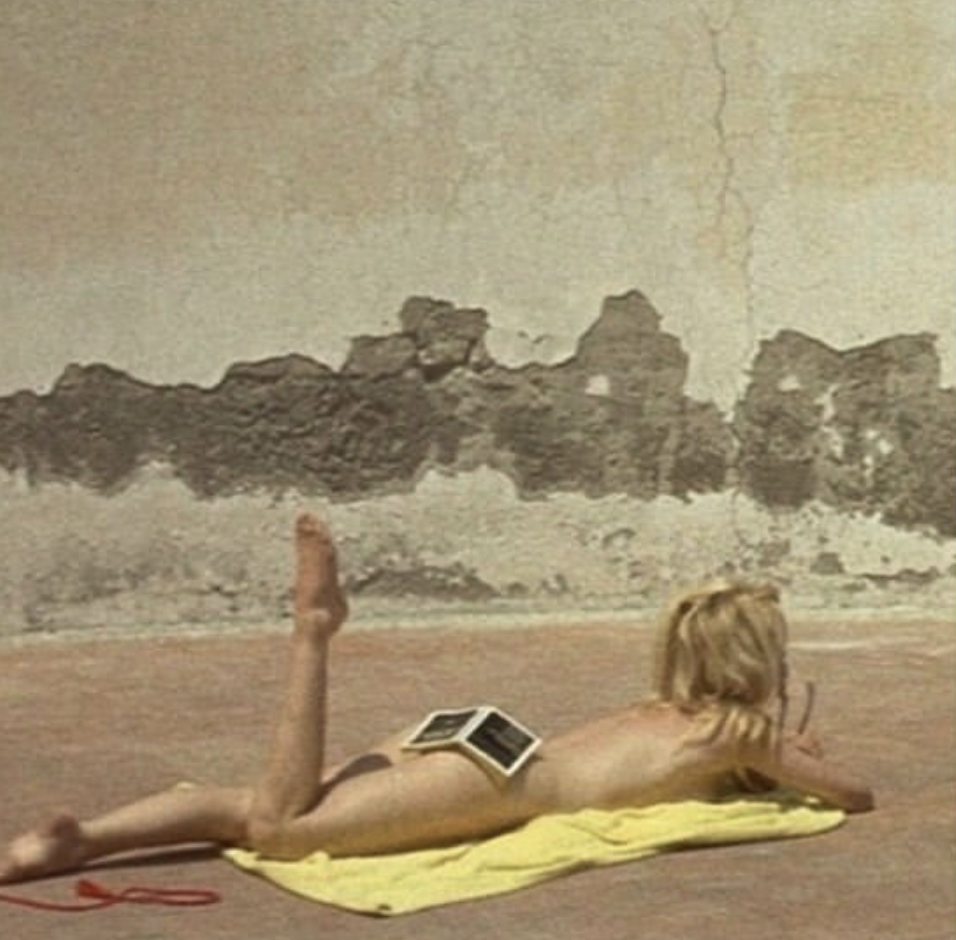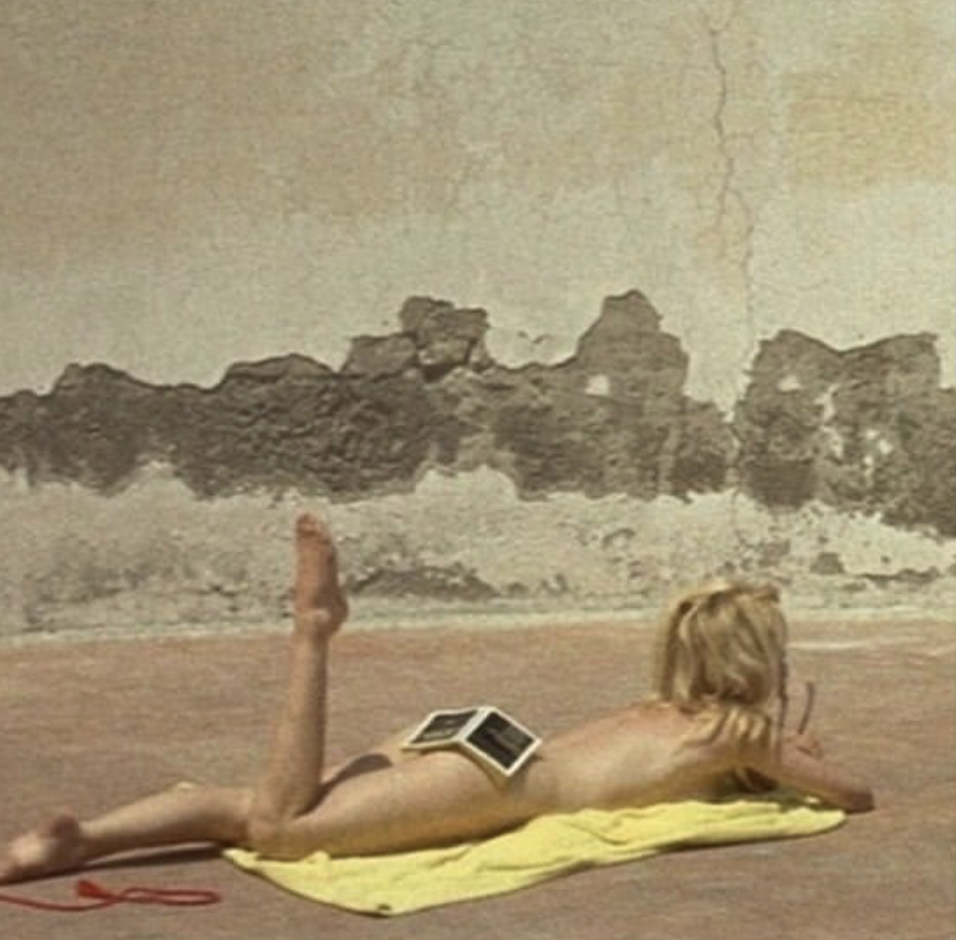 Bridgitte Bardot in Jean-Luc Goddard's Contempt, 1963 from @M2M
This year I made a resolution to read more. My goal was 10 books and I actually made it to 16. I know that doesn't sound like a lot but because of the copious amount of online research I am constantly doing to stay ahead of the Instagram algorithm- it was a ton to me. Probably more than double of previous years.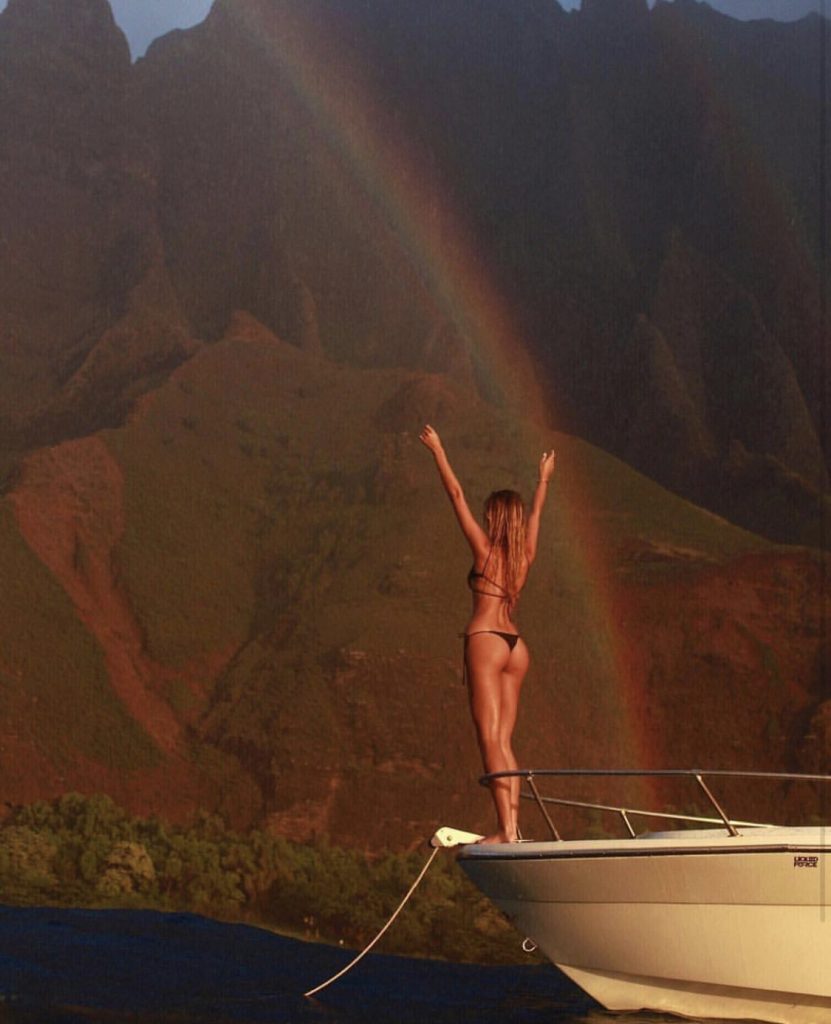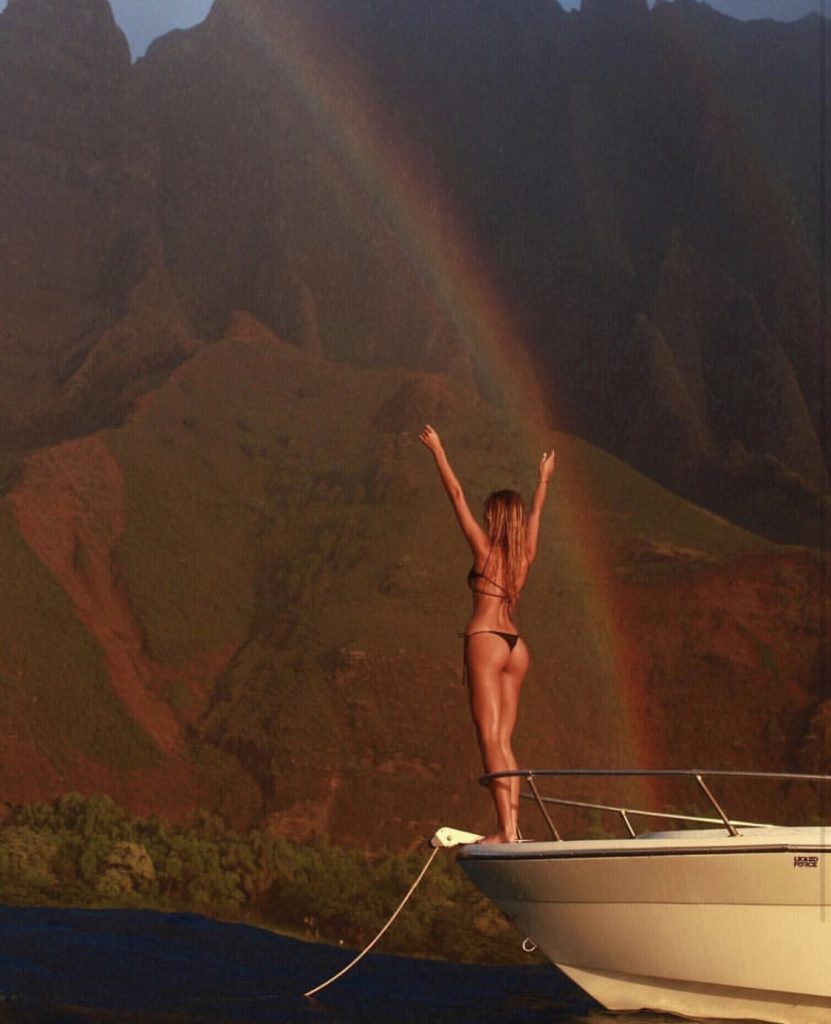 Life is a Rainbow by @moonstrucktraveller
Last year's 2019 resolution was to be fashionably sustainable (no buying clothing) for one year which I am proud to say was successful, but here were the pros and cons to that resolution for those of you considering it:
Pros:
-I saved a lot of money. Hundreds if not thousands of dollars a month actually. It was so wonderful receiving credit card statements that didn't make my stomach churn when I opened the bills. For this reason alone, I highly recommend it.
-Now I know and am consciously aware of how wasteful my fashion consumption was in the past, both financially and from the environmental angle. I will keep a capsule wardrobe with fewer items.
-I needed NOTHING. I had everything I need and wanted a lot less. There was not one day that I did not have something I required to dress myself.
-I know which things I will never wear in my closet and can now donate or consign them with a clear conscious.
-I stayed home a lot more and read. When I was tired of reading I watched movies, called friends or walked my dogs.
-I spent my creative energy on creating a new office space and decorating that since I had nothing new to decorate my body. I own a lot more plants than I ever did.
-I was named one of
Canada's Best Dressed in the Globe & Mail
and was able to spread the word about my fashion sustainability in 2019- ironic because this was probably the year I felt the least fashionable in this decade.
Cons:
-I gained weight because I wasn't as motivated to adorn my body. It wasn't much, but enough to make my clothes tight enough to notice. Even though I exercise regularly, I guess I was more indulgent with meals.
-I wasted time online occasionally on my favourite fashion websites filling up an online cart I would just empty and close out after an hour of browsing.
-I wore my black sweat pants more than anything in my closet. Which is both embarrassing, uninspiring and probably the main reason I gained weight. I wore them out in public too- more than I would like to admit.
-I went out a lot less. I declined many social events because I didn't feel inspired to get dressed up and leave my house. Food, Netflix and books were so comforting. My dogs and kids were happy about this 🙂
Tomorrow is a new year and decade so I feel I should have two resolutions; one for the new year (2020) and for the new decade (things I want to accomplish by 2030).
I have been vegetarian for the past 19 years and thought about being vegan but I tried that once before and failed miserably because I didn't balance it out properly then ended up ill. Plus, I am not into depriving myself of pleasure anymore. Not letting myself buy clothes was bad enough. I will definitely buy a lot less because I know I need a lot less. But food brings me so much pleasure I just think that will back fire in some sort of way where I will end up being a closet cheese eater or something more ridiculous.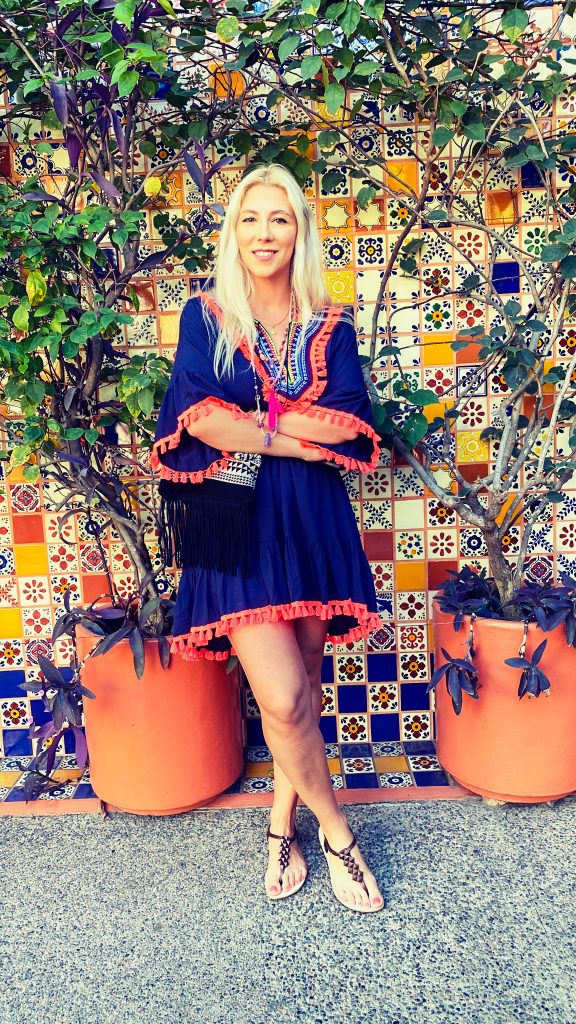 Here is what I have come up with…
2020 will have no self-imposed restrictions. I am just going to try and do what feels right to me. If something feels right in my gut, my heart and my head… then I am going to try it and enjoy my life. If I fail miserably at anything, I will do my best to learn a lesson from it, try again or move forward with gratitude for that lesson. I think I have been really hard on myself this past decade. It served me well and kept me grounded but now I need to trust myself – but more importantly, trust the universe. So that's where I am at. If something just doesn't feel right to me, I am not making excuses anymore, I am just not doing it. I will still push the boundaries of my comfort zone, but only when it feels right. I will continue to read more, buy less, eat all the delicious (vegetarian) foods in moderation and remain active so I can fit into all my clothes for years to come 🙂
For this next decade I have three long term goals:
Learn how to play the piano with the fluidity of how I currently use Instagram
Learn how to speak Spanish fluently
Learn how to speak Italian fluently
This seems a little anticlimactic, but this is what feels right at this time.
HAPPY NEW YEARS EVE friends! Be kind to yourselves and make this new decade the best one yet.