KO Review Queen of Paradis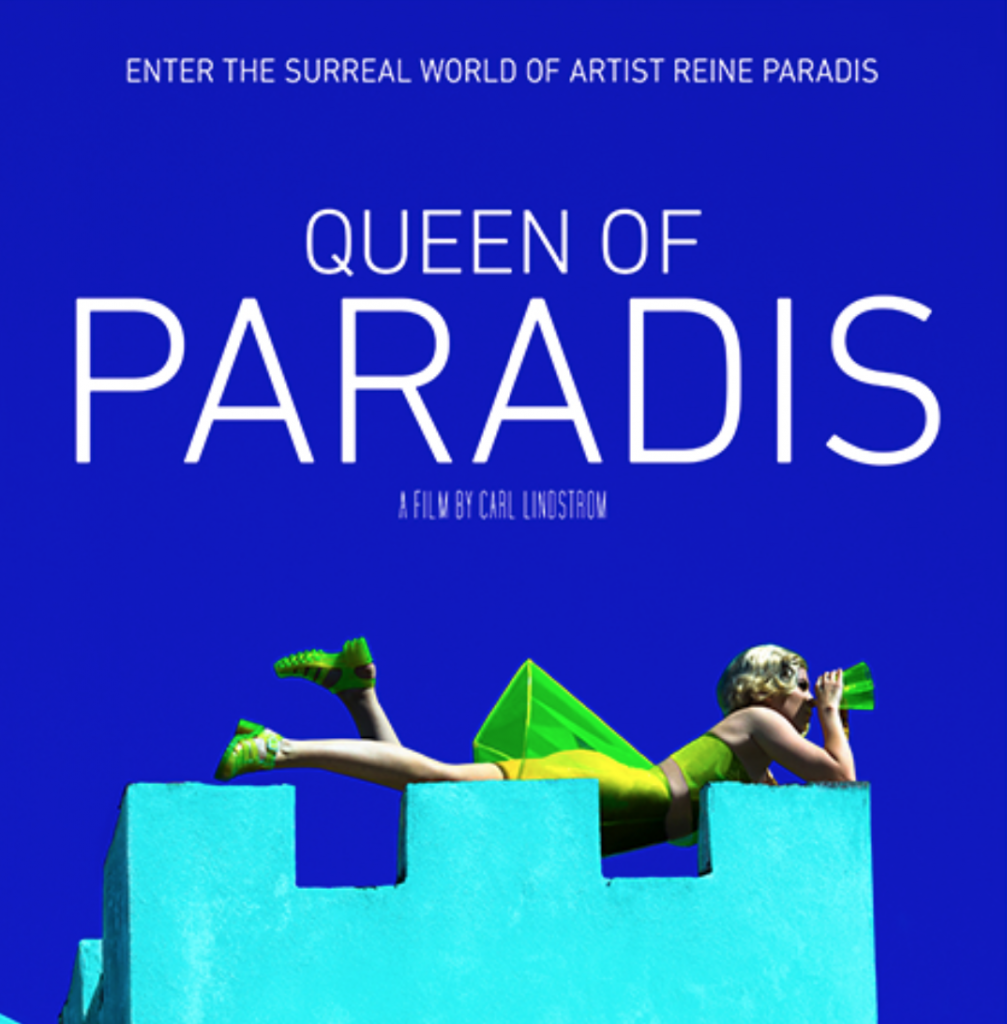 Saturated colour opening on a minimalist landscape.  Queen of Paradis  opens up the surrealist journey of French artist Reine Paradis' creative process leading up to the opening of her Los Angeles art show. Beginning in New York City, the film blends these beautiful transitions presenting Reine (always in her Gucci sunnies) to the audience- discussing what brought her to life as an artist.
Directed by Carl Lindstrom, who is both the photographer of Reine's compositions and general magic maker. This film dives deep into the cobalt blue of Reine's sold-out first show of whimsical self-portraits and travels across many states to conceive the images of her dreams. Along the way Reine suffers set backs and challenges of which she over comes and proves her dedication to her art. We watch her mold neon animals out of plastic sheets and design pvc neon ensembles that outfit her character in the portraits.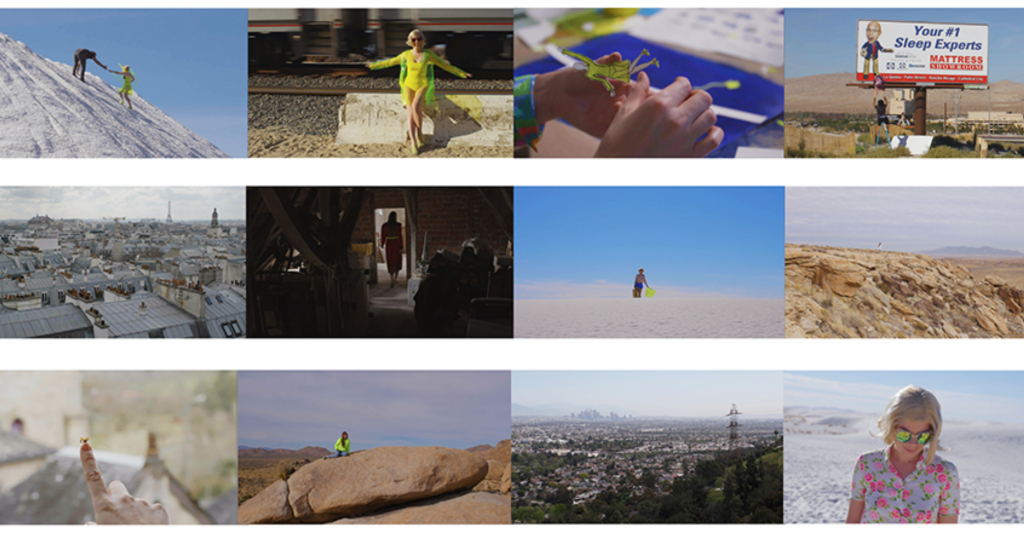 The most endearing part of  Queen of Paradis  has to be when Reine and Carl visit her father in her childhood home in France. Growing up beside her father restoring antique furniture and working with very specific pigments left a meaningful impression on Reine. She shows the raw pigments her Dad used and how they are the primary colours in her art. We learn about her youth with eccentric parents that gave her the freedom to spread her wings in the French countryside.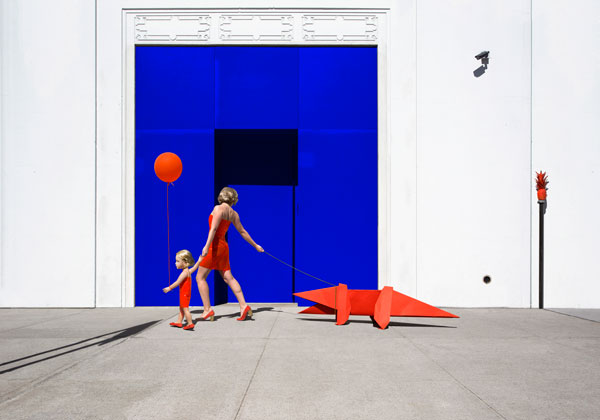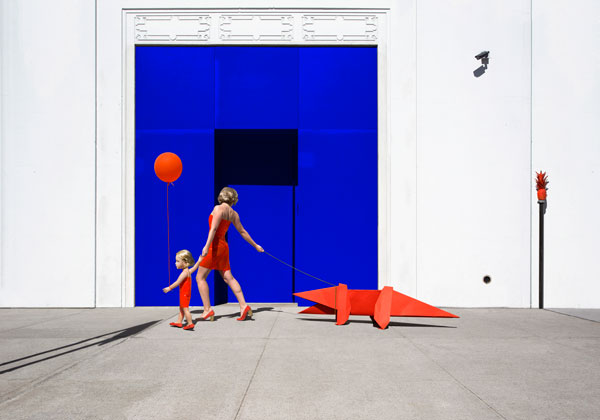 Through Reine's self discovery of being her own muse, she learns to set her insecurities aside to trust herself and her vision. The relationship between her and Carl is so endearing, the whole hearted devotion he has to not only assist in her works, but also to document it is reverent.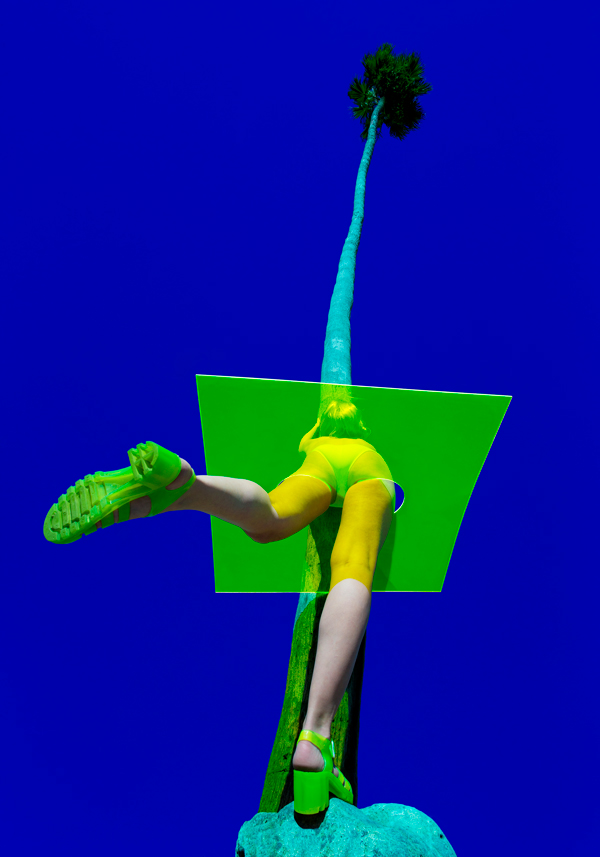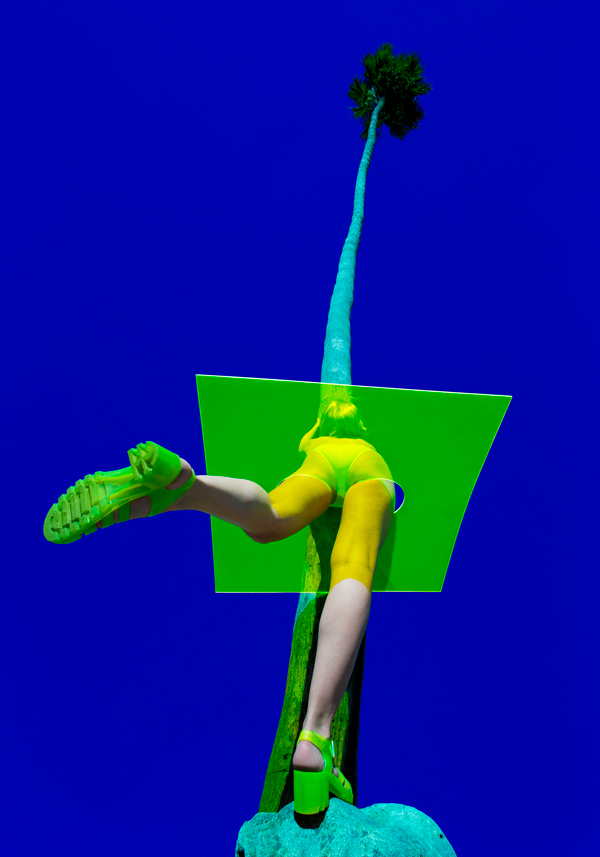 I really fell in love with Reine's work in the film. The story itself lacks any real conflict or climax other than the pressure of the time crunch to produce her work on time for the deadline of her show opening. I adore the body positivity message and how Reine puts herself out-there creatively.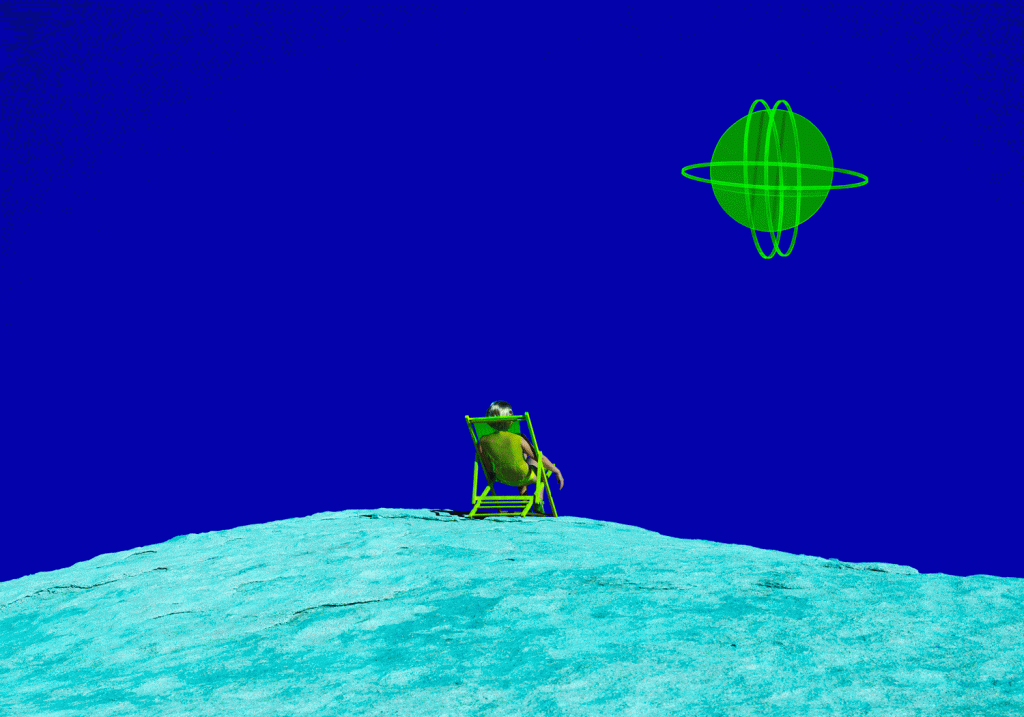 This is a very easy film to watch, it is beautifully shot. The colours are a feast for your eyes, and every frame is treated like a thoughtful composition. Watch Queen of Paradis now on Amazon Prime Video.
WINNER of BEST FEATURE FILM at the L.A. Indie Film Festival
WINNER of Special Jury Prize for Editing at Ashland Independent Film Festival
Official Selection at the Bentonville Film Festival, & The Newport Beach Film Festival
*All images courtesy of  reineparadis.com