KO Review I'm Going to Break Your Heart
There was a time in the mid 90's when Much Music (the Canadian MTV equivalent), played Alanis Morissette, Our Lady Piece, 54-40 and Chantal Kreviazuk on repeat. Radio alike, growing up here, we knew all the lyrics to their songs. It was big news when Canada's beautiful young rock royalty Raine Maida and Chantal Kreviazuk  became a couple. Fast forward twenty years later, Raine and Chantal have three young boys and documentary film in theatres in a couple of weeks called I'm Going to Break Your Heart.
The name of the documentary should have been I'm Going to Drive You Crazy because that's how I felt watching them attempt to effectively communicate while the documentary follows the couple on their winter get-away to reconnect in Saint Pierre et Miquelon island, France. Remember that Star Magazine feature that was titled "Stars-their just like us" and it would show celebs walking their dog or at the grocery store without makeup? That is the style of this film. Raw, handheld  and shaky at times, but edited like those magazine pics which don't show women in the best light. Real life is hard, especially when you have to write music together, perform together and raise a family simultaneously.
Directed by Annie Bradley and Jim Morrison, I'm Going to Break Your Heart  explores the marriage struggles and creative journey of the two artists. Watching this film, I felt that there are deep wounds and fragile triggers like any couple experiences after 20 years of marriage. What those wounds and triggers are, we as the audience doesn't know.  We just see the therapy sessions moving forward and coping as well as the current struggle to live productively in the moment.
I'm Going to Break Your Heart opens with Raine and Chantal traveling by air and van to their snowy little french retreat followed by a montage of their wedding, babies and their life in the past together. The music is sentimental and gives you are the feels of nostalgia.
We, the audience are along on their journey in their California couples counseling where they both are not feeling validated in their relationship. 11 minutes in  to the film, Raine touches Chantal's heart but more obvious than his feelings for her was the product placement of her CANADA GOOSE LOGO. Ugh…I suddenly remember Chantal's  CANADA GOOSE endorsement  that was geared to saving polar bears in 2011. It took me out of the film for a few seconds. What was supposed to be an intimate moment became a commercially viable product promotion.
If the product placement made us uncomfortable then the following scene when they are shopping for jeans is almost unbearable. Following shopping, Chantal and Raine try to compose music over wine and just end up offending each other. Have you ever been around friends who get into an argument in front of you that has so much tension build up you want to just eek yourself away? Yeah, that's how watching this part of the film felt. Then add the camera movement, close-up zooms on their disappointed/frustrated expressions, yellow mood lighting in creative sessions and deep shadows when they bicker while composing…  I'm Going to Break Your Heart  builds a really high level of discomfort for the audience.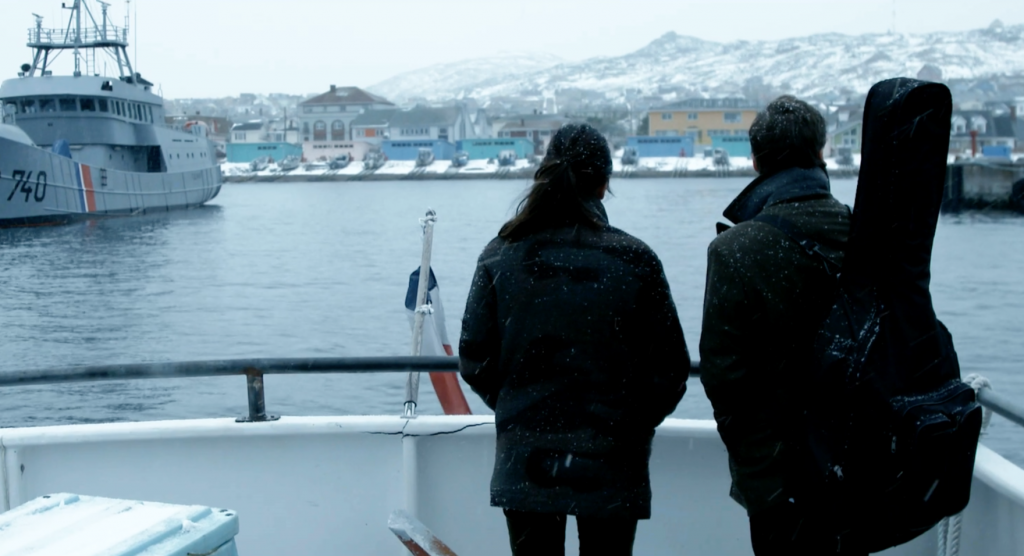 When Raine and Chantal finally start getting along we get a glimpse of how magical their musical relationship is and how beautiful their creations are. The rawness and abundance of their talent is obvious. These two really are redeeming to each other musically and the very soothing music contrasts to tumultuous scenes prior.
As the film progresses, their communication improves and they start to compromise in their compositions. We start to see what they actually see in each other the built up tension dissipates gradually.
This very intimate look into the couples life and creative process uncovers what it means to belong and grow together. It's a beautiful glimpse of the how their life bleeds into their art.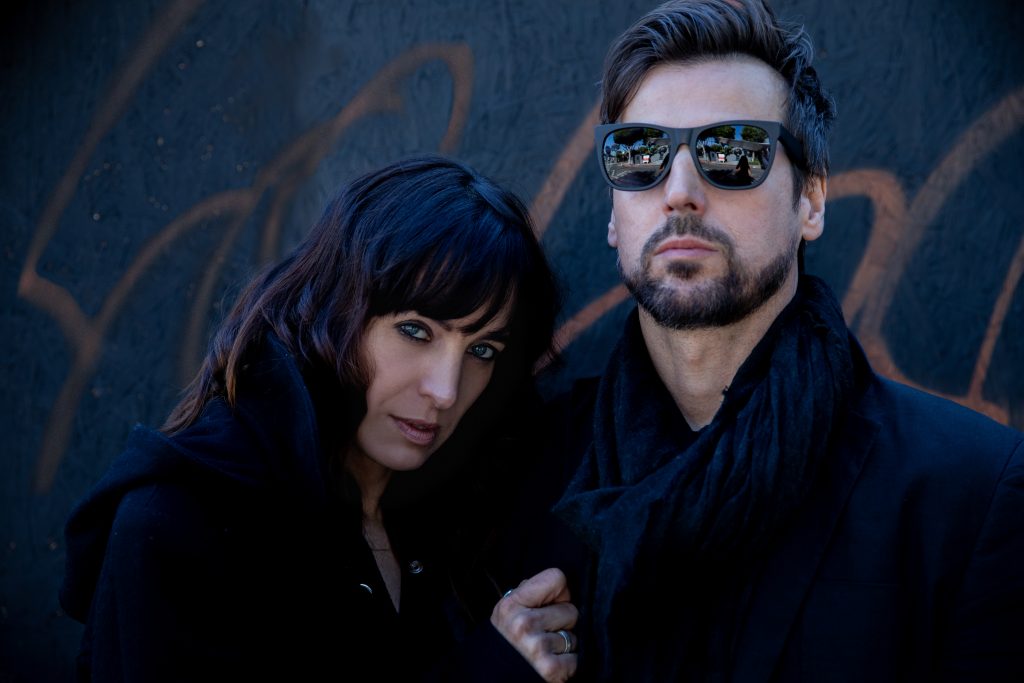 I'm Going to Break Your Heart opening in theatres for special screenings in select cities listed below and on iTunes & Crave May 24, 2019 :
May 23, 2019

Barrie, ON – Galaxy Cinemas Barrie
Calgary, AB – Cineplex Odeon Eau Claire
Cote St. Luc, QC – Cineplex Cavendish Mall 
Edmonton, AB – Cineplex Odeon South Edmonton
Guelph, ON – Galaxy Cinemas Guelph 
Halifax, NS – Cineplex Cinemas Park Lane
Langley, BC – Cineplex Cinemas Langley
Montreal, QC – Cinema Cineplex Odeon Quartier Latin 
Niagara Falls, ON – Cineplex Odeon Niagara Square Cinemas 
Oakville, ON – Cineplex Odeon Winston Churchill Cinemas 
Ottawa, ON – Cineplex Odeon South Keys Cinemas 
Peterborough, ON – Galaxy Cinemas Peterborough 
Regina, SK – Cineplex Cinemas Normanview
Saskatoon, SK – Scotiabank Theatre Saskatoon & VIP 
Scarborough, ON – Cineplex Odeon Eglinton Town Centre
St. John's, NL – Cineplex Cinemas Mount Pearl 
Sudbury, ON – SilverCity Sudbury Cinemas 
Thunder Bay, ON – SilverCity Thunder Bay Cinemas 
Toronto, ON – Cineplex Yonge & Dundas 
Vancouver, BC – Cineplex Odeon International Village 
Vancouver, BC – Cineplex Odeon Park & Tilford Cinemas 
Windsor, ON – SilverCity Windsor Cinemas 
Winnipeg, MB – Cineplex Odeon McGillivray Cinemas and VIP
May 24, 2019
Toronto, Carlton Cinema, May 24, 2019