Chix Eggshop Opens in Calgary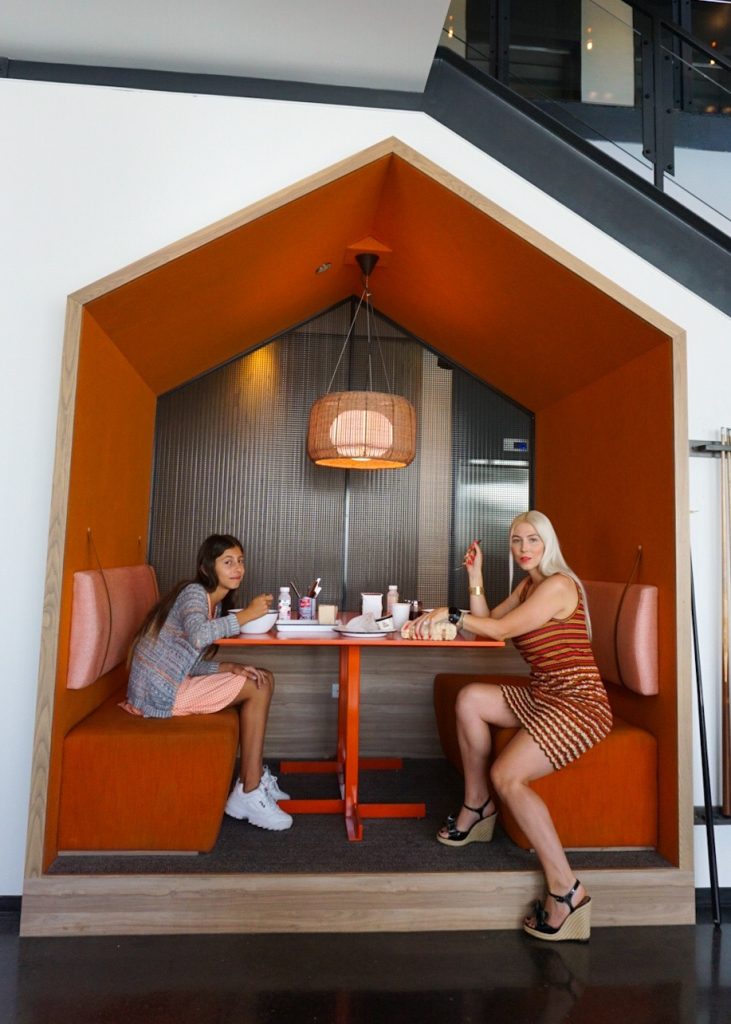 A new egg based concept restaurant is open in the  ALT Hotel  in the East Village of Calgary. For a summer morning treat, and to support my friend Connie DeSousa in her new venture, I took my girls and told them to get whatever they wanted.
 Chix Eggshop  is a   "Fast-Fine Diner" which is a quirky, nostalgic, counter service–only breakfast and lunch spot with skillfully crafted and quickly served dishes alongside super hip craft beverages and canned cocktails. The menu is made up of choices from  healthy dishes to the most indulgent depending on what you crave.
Chix Eggshop's  Executive Chef is the talented Jessica Stone. We were lucky enough to meet Jessica while we visited and her passion for what she is doing was very apparent in her bright smile 🙂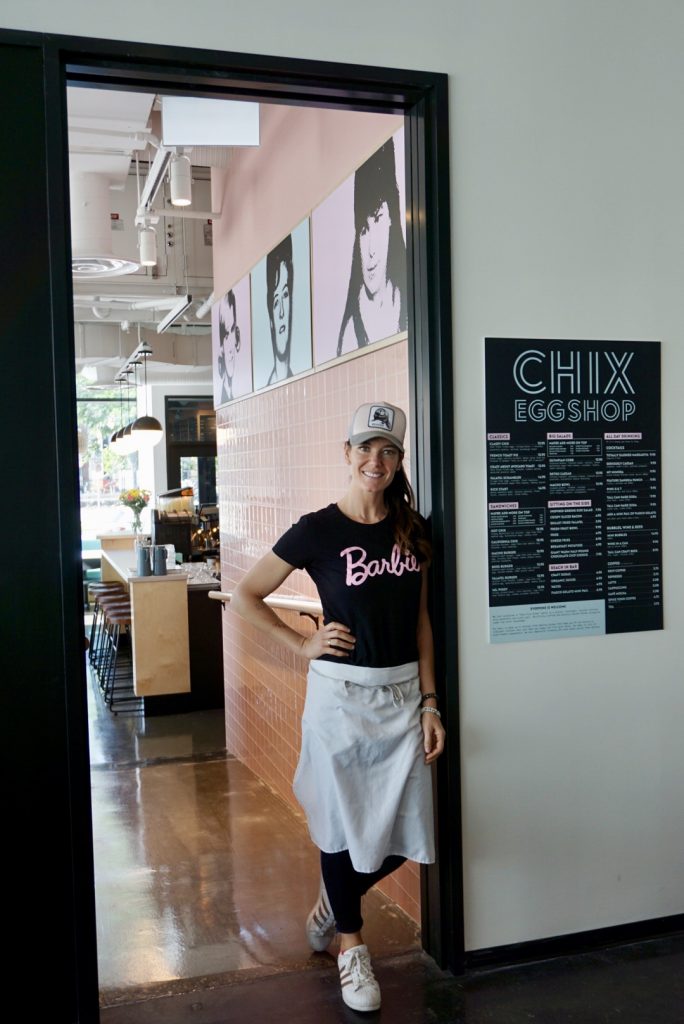 Chix Eggshop  was created by local chefs Connie and John Jackson, who also own and operate   Charcut  Roast House,  Charbar , Rooftop Bar at Simmons and Alley Burger. The chefs used decades old photos of their moms along one of the diners walls, as well as a pastel wallpaper throughout.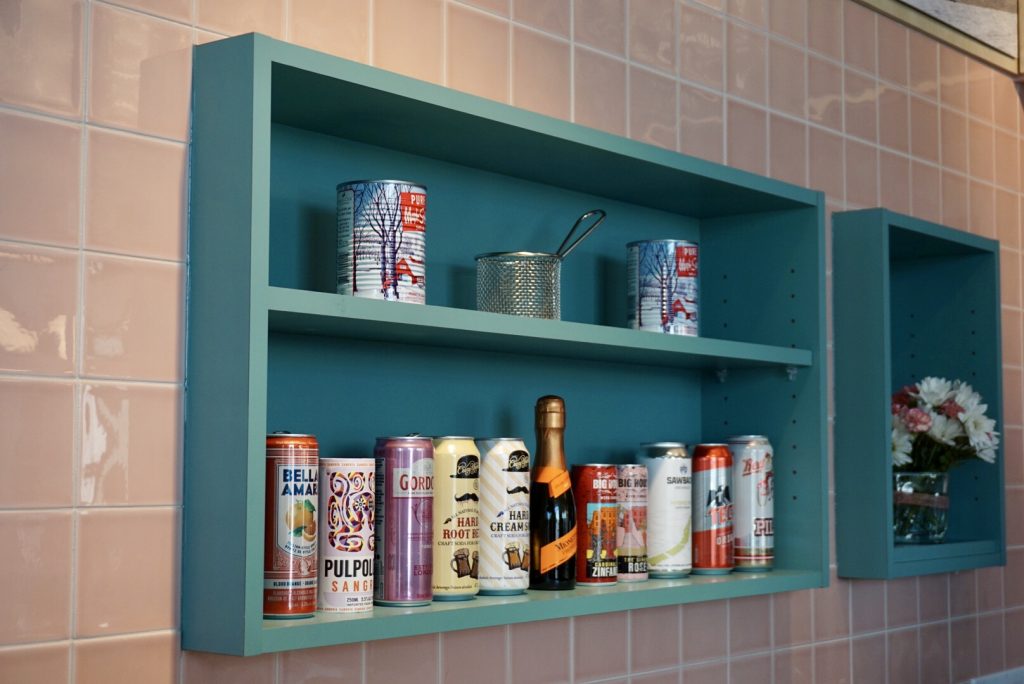 Service is over-the-counter, you choose items from the beverage cooler at the entrance and then order from the overhead menu board. There is quite the selection of canned cocktails if you feel so inclined to get lit in the earlier part of your day. But you can also order a specialty coffee for those of us that have to parent or be productive during the week.
Chix Eggshop  features a creative breakfast and lunch menu that has all the classics, with some unique flavour twists featuring a combination of locally sourced ingredients and all the nostalgic flavours you've come to love.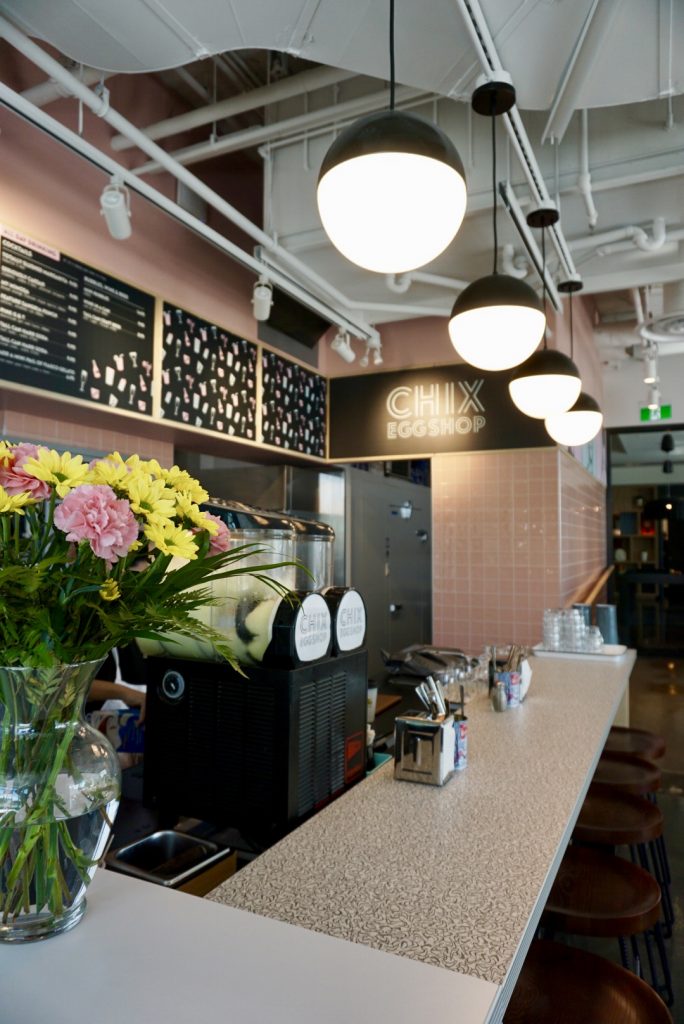 The  fresh new space is unassuming, with bright retro design elements gone chic, that are nostalgic and welcoming. Designed by award winning restaurant designer,  Connie Young Interiors , the concept is smart, comfortable, and functional.  While the softness of the space adds a brightness, the background music and detail will fill in the rest of the picture with retro, nostalgic images blended with indie 80's & 90's genre beats. Seating is self-serve, with a mix of comfortable booths and banquettes, a few great counter seats along the bar inside and additional seating in an indoor patio space.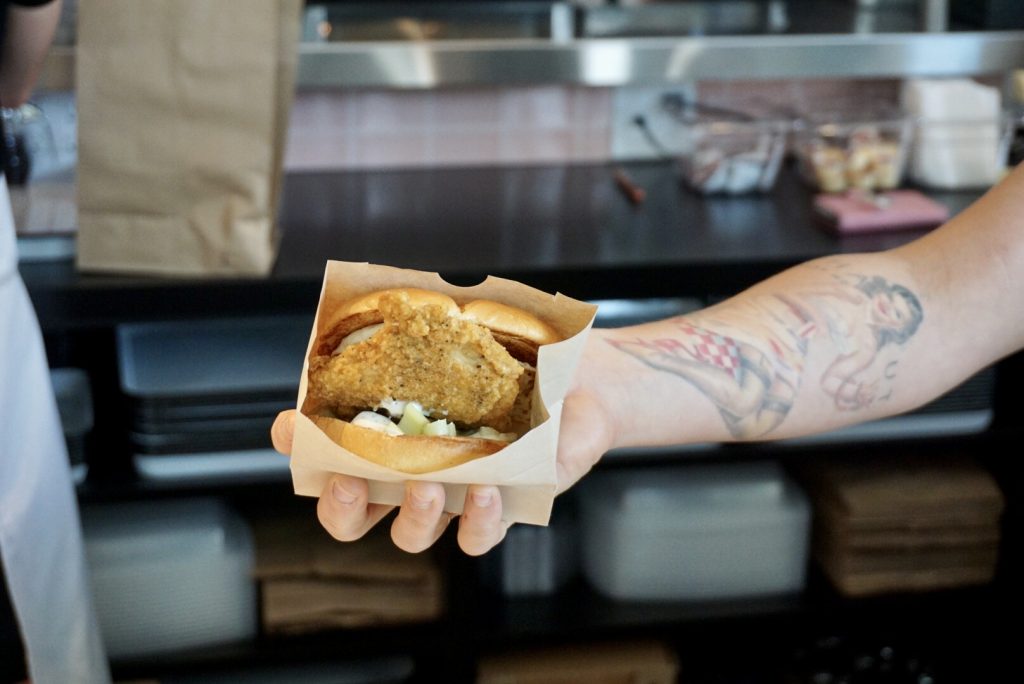 Connie holding the two-handed sandwiches like Hot CHIX Crispy Nashville hot fried chicken, cage-free over medium egg, buttermilk mayo and celery slaw
Here's what we ordered: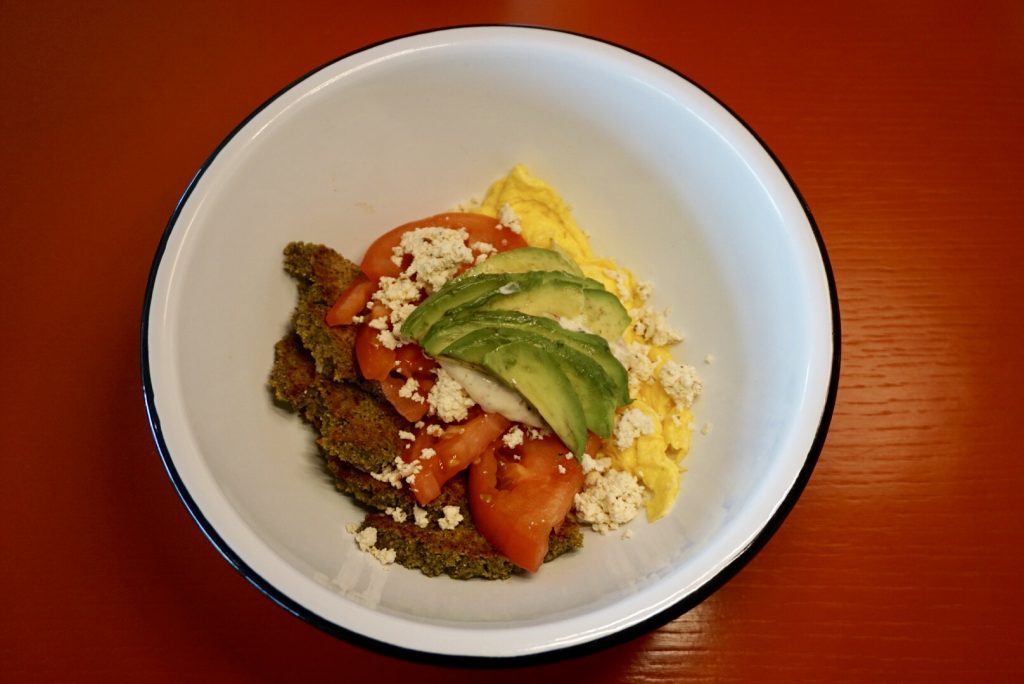 This was my choice (GF vegetarian option) Falafel Scrambler made with grilled, not fried falafel, vegan feta made in house with tofu and a small dollop of greek seasoned yogurt on eggs, tomato and avocado.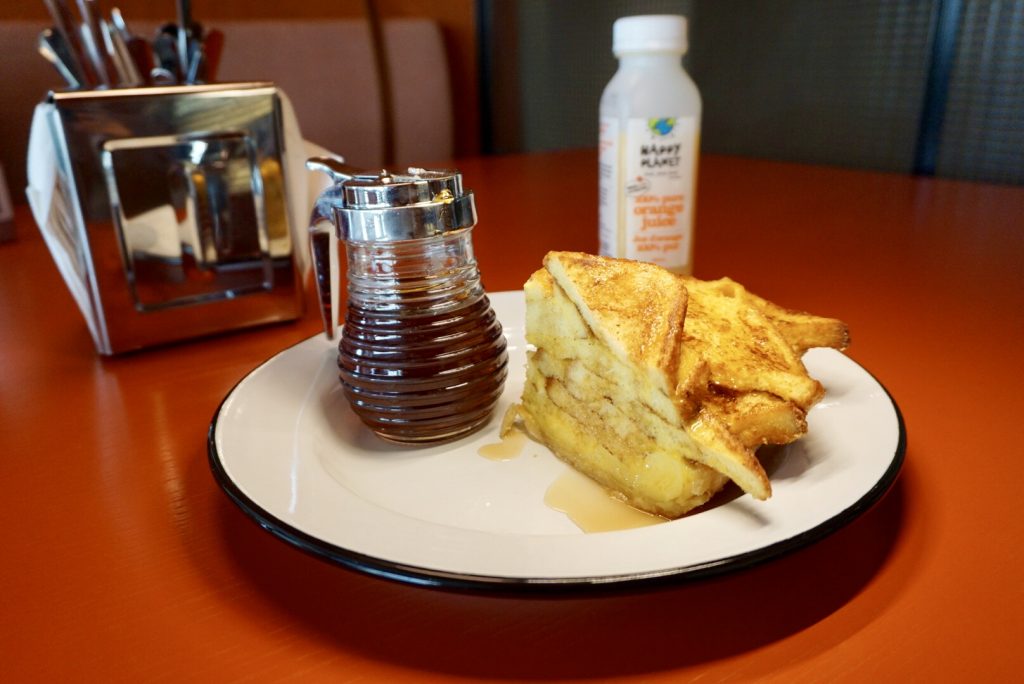 My youngest daughter ordered the French Toast Pie for those who feel like going all-in with carbs. French toast made on a pie crust with a custard bottom topped with maple syrup.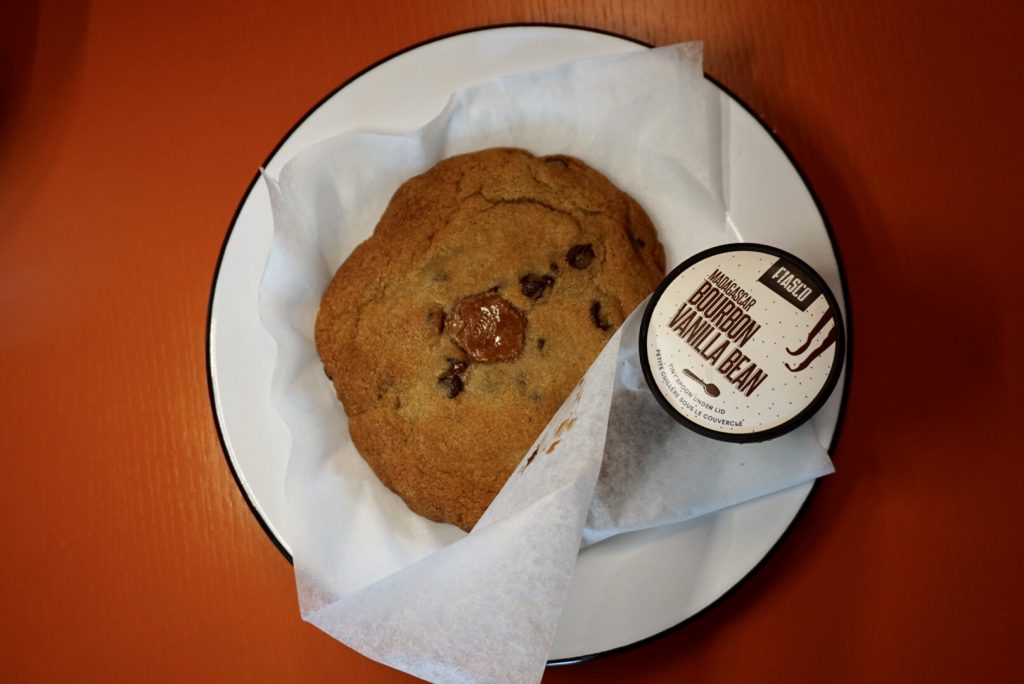 The girls shared the  half-pound chocolate chip cookie complete with  Fiasco  vanilla bean gelato. They couldn't finish it after breakfast. You will need to take this monster of a cookie to go or share it.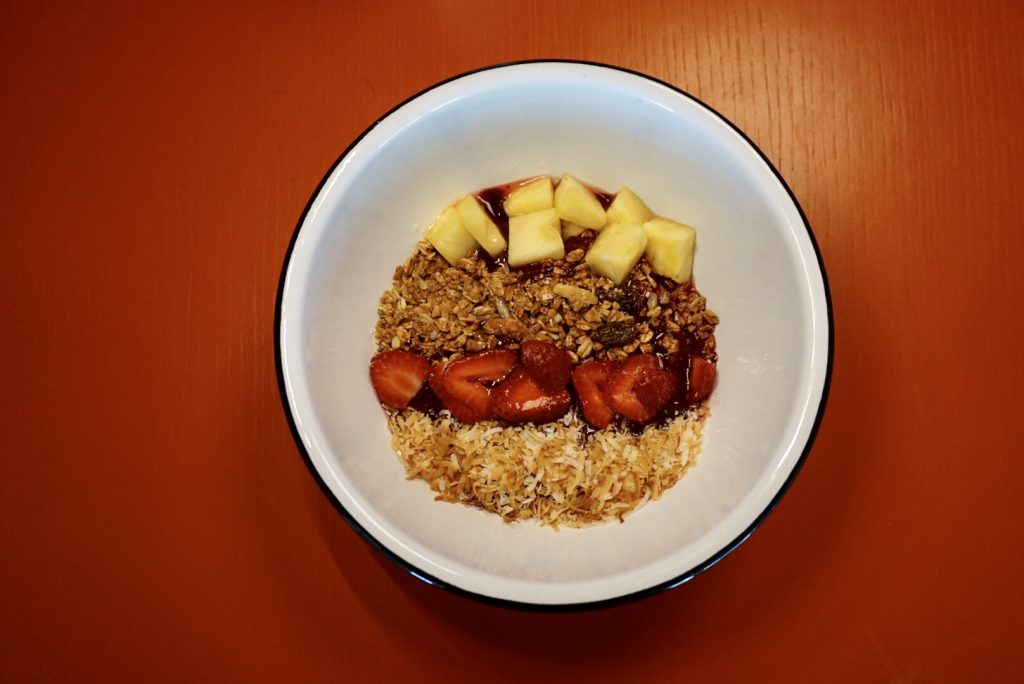 My eldest daughter ordered the Kick start smoothie bowl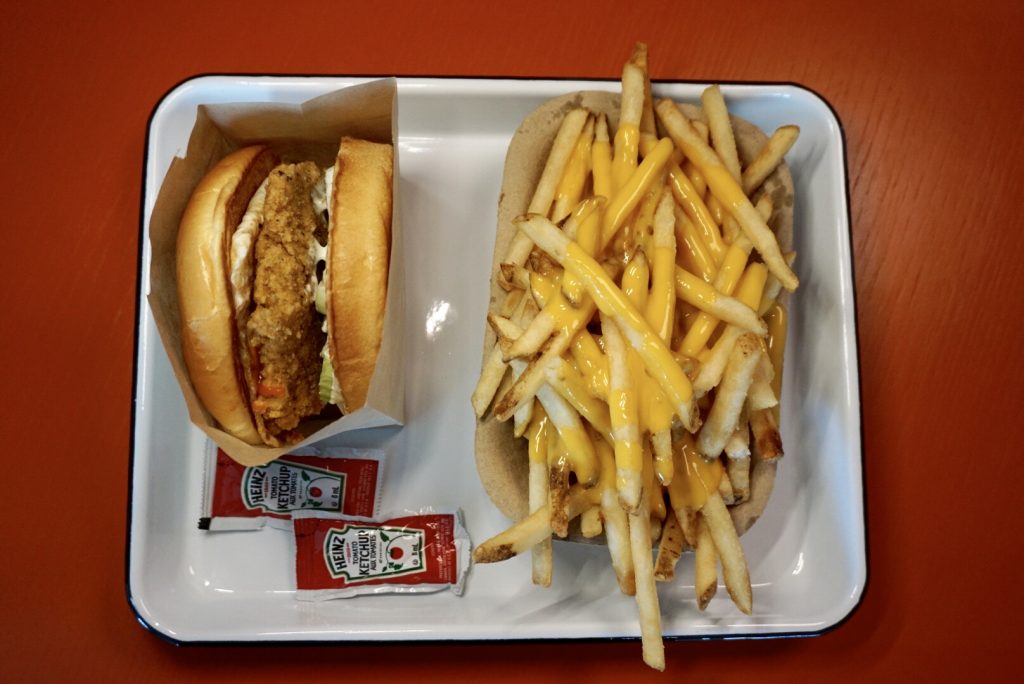 Hot Chix with a side of Cheese Fries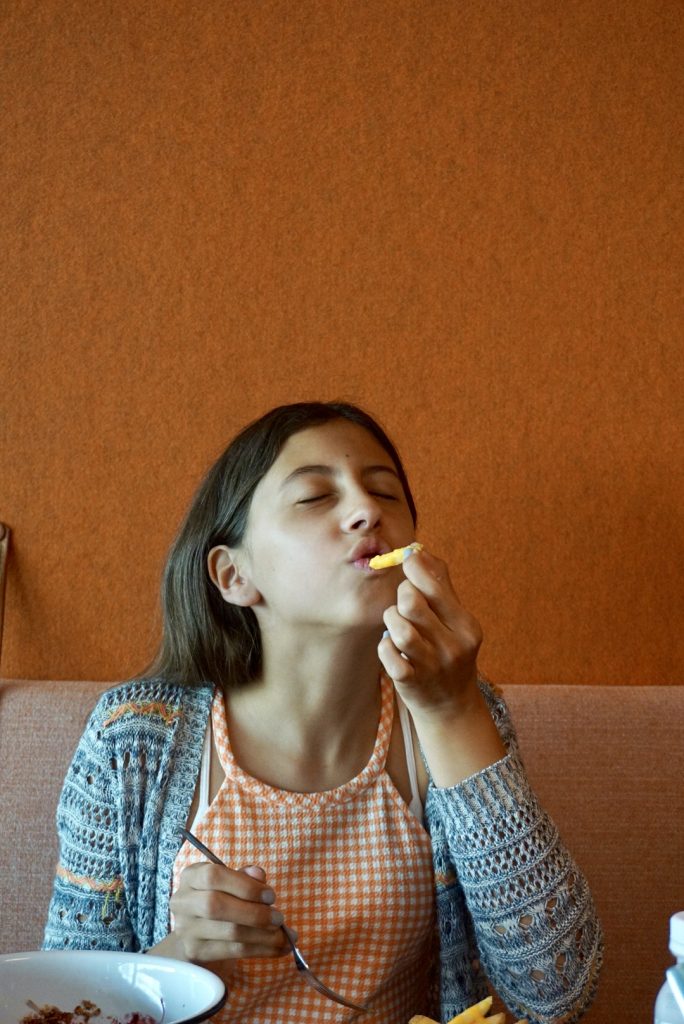 We really enjoyed the cheese fries! I recommend having an order of these solo they were so delish!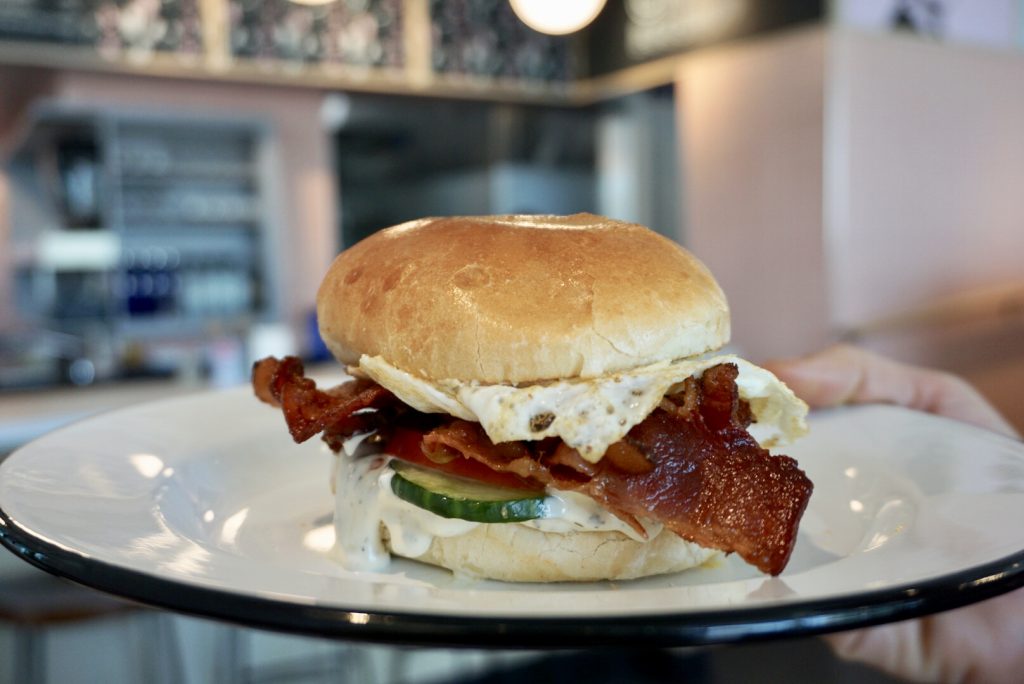 This was Connie's lunch- The Missy Piggy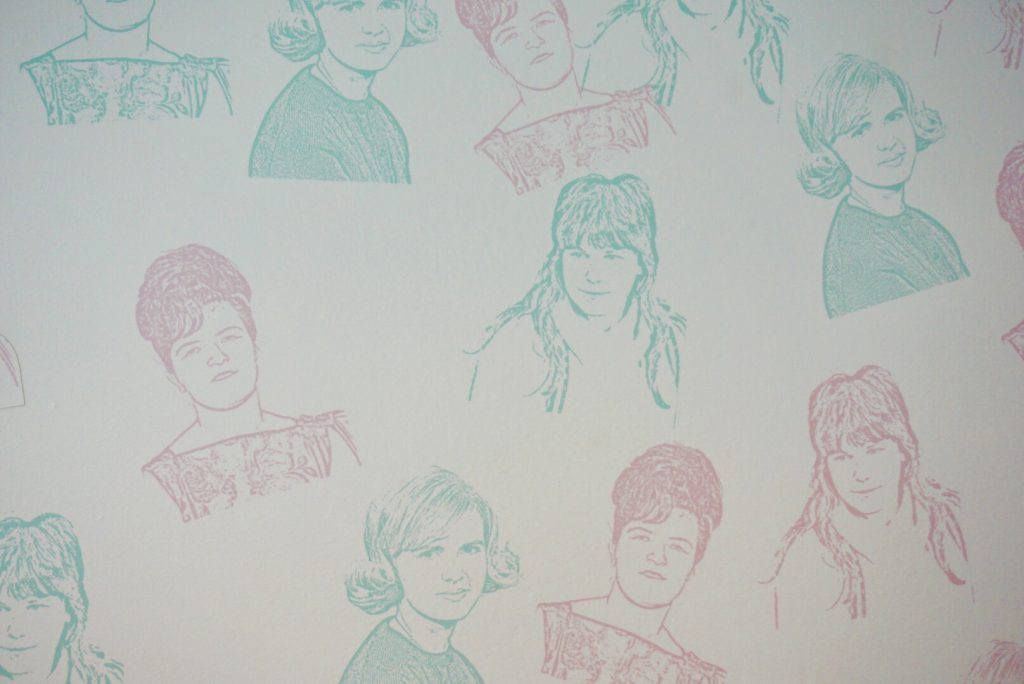 A close-up of the chef's mom's on the wallpaper
Chix Eggshop  is located at 624 – 6th Ave SE, Calgary, AB Attached to the ALT Hotel East Village, there is parkplus underground parking available. Open hours are 7am until 3pm.