KO Artist Feature Justyna Przybylowska
Justyna Przybylowska and I have yet to meet in person. Thank god for the internet, connecting so many creative and beautiful people for the purpose of collaboration.Justyna's work reminded me of stills from fashion films. Provocative, graphic and highly sexualized like high gloss editorials from years past.
Justyna created an online photographic exhibit at theprzy.com.Her work ranges from black and white to color, still life to character driven story images all encompassing a unique perspective.
Here is our Q & A's
KO:What is your personal definition of art?
JP: Something that moves me emotionally.  
KO: At what age did you decide you were an artist:
JP: I always looked at my surrounding in a detailed way, and noticed shadow details, reflections, and how light shines through spaces and creates patterns.  Thank god the camera was invented.    
KO: What is your earliest "art" memory that evoked the feelings inside you:
JP: I am not really sure but I think the environment from my early childhood.  Just random things I would see had a impact on my mind.  For example religious icon paintings with gold on the walls at my grandmas house, and playing in huge glass greenhouses, in the ravine in front of our house in Poland.  There was even a huge factory chimney down on the ground that I would play inside of, the light would seep in from tiny rust holes it was amazing (you had to be there).  That is why I love that movie Great Expectations, Mrs. Nora Dinsmoor house situation in that movie is how I remember my environment.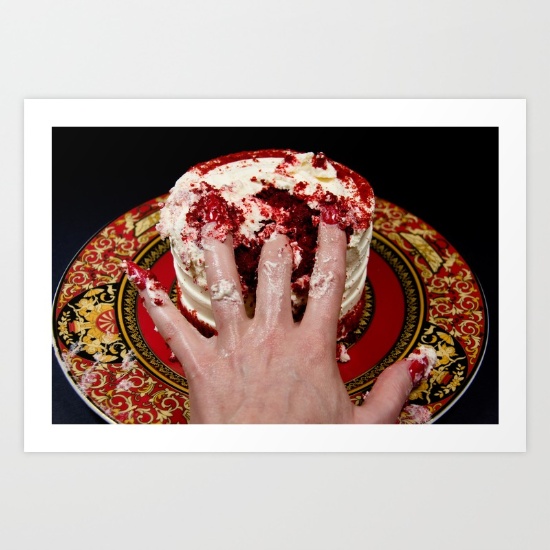 KO: What is your favorite film:
JP: Cleopatra 1963 with Elizabeth Taylor and Great Expectations 1998 with Gwyneth Paltrow.  I also adore anything by Hitchcock and Quentin Tarantino and film noir.  
KO: Who is your favorite fashion designer?
JP: Do not have a favourite but I like Versace for the opulence.  I actually use a red Versace plate as a prop for some of my photos.   
KO: What are the staples of your wardrobe?
 JP: Leather, high heels (always), ripped jeans, love a great white silk blouse.  And currently can't go without my black chanel bag.        
KO: What kind of music do you like to listen to while you are working?
JP: Mostly classical masters, rap, and house.    
KO: Who is your favorite artist?
JP: For music I always get motivated by Lil Kim especially the "Hardcore" album.  Recently discovered Cleon Peterson, who makes amazing violent paintings.  Helmut Newton for photography (always).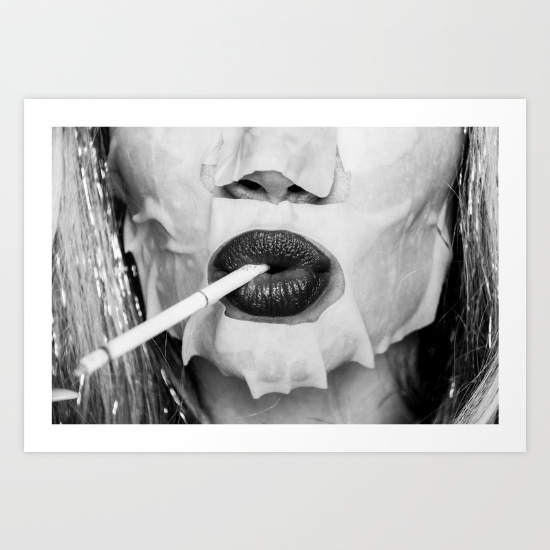 KO: What artistic movement or period has influenced you the most in your own practice?
JP: Pop culture and film noir. 
KO: What did your parents do that help encourage/discourage you in your artistic practice:
JP: My parents are not from a artistic background so what I choose to do maybe is a bit foreign to them.  Also I feel they have a more traditional eastern European mind set so trying to be a artist is like a bit of a joke, I think they would prefer a more stable choice.  At the same time I do feel supported.
KO: What advice would you give future artists:
JP: I think it's important to persevere and not listen to anyone as long as you get joy from whatever it is you are doing.  There is this cartoon I think about a lot it depicts 2 miners in different tunnels digging for diamonds and one walks away just before they hit the stash (so don't give up).      
KO: Are you superstitious?
JP: Whatever you think becomes true.   
KO: What does your creative process look like?
JP: I tend to get ideas that just pop up in my head in the morning when everything is quite, sometimes I will get inspiration from a movie or a particular word in a book.  Most of the time when I am doing a photo I am just playing like a child would, especially if it's still life and I have to arrange objects, it is very free.  I also use my own body to make art and I  sometimes have a general idea of what I want the end result to look like but I always allow myself to experiment and see what happens.  For me taking these photos is really a form of escapism where I can create a world for the observer.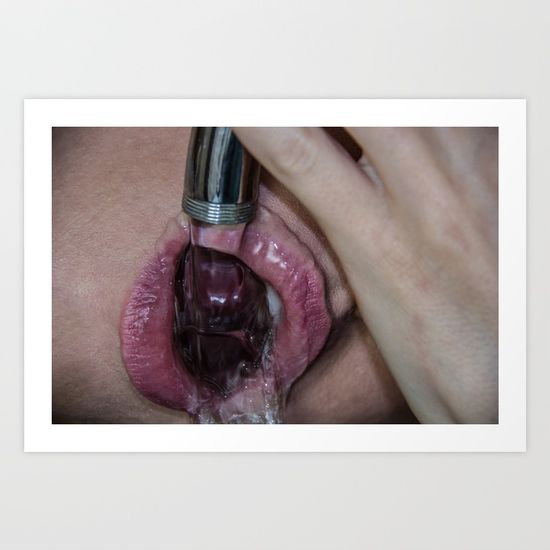 KO: Where do you create? 
JP: In my loft I have a space set up with a backdrop and lights.  And basically anything in my place is used as a "set"  like the bathtub, floor surfaces, and objects that are around me I use as props.   
KO: How has your style evolved?
JP: I create more of a narrative with my images then when I first started.  Also I am studying graphic design and starting to look at the "page" in a more abstract way so will be experimenting with that soon.  I am still developing and I have a lot to learn and lots of musing.