Foreign Concept Veggie Lunch
December has been the month of new restaurants in Calgary. It is super exciting for the city in the inclement weather, that at least we have great places to go, be social and eat great food. Last week I attended the last of the ladies lunch season with amazing women, lead by an amazing man; John Gilchrist, our foodie aficionado who introduced us to the talented Duncan Ly and team.
Officially, Foreign Concept (1011 1st Street SW -the corner of 1st street & 11th ave) Alternate Asian Dining. Foreign Concept opened just over a week ago and I recommend visiting and trying it for yourself. Myself, I will show you what I had, made vegetarian for me, because these dishes have been slightly modified not to include fish or meat. (I know, I am a chefs nightmare)
The interior reminds me of a cool spot you might find in San Francisco. The wicker chairs, white tiles, warm wood and oriental art bring a unique flare to Foreign Concept.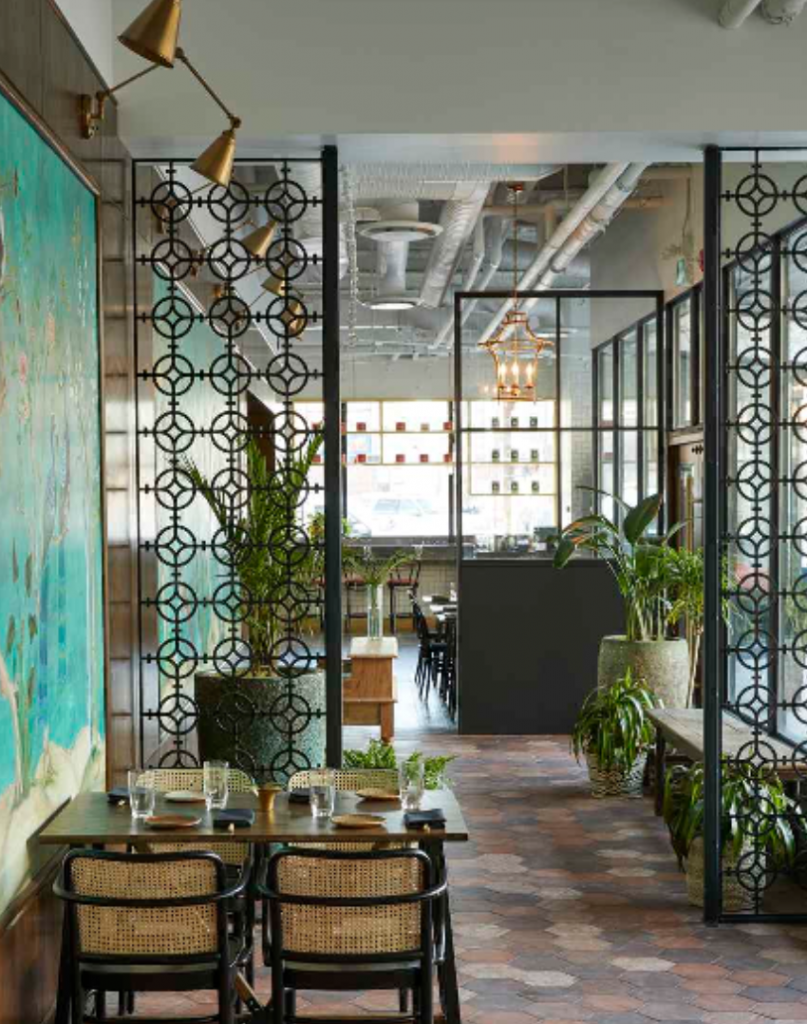 (Photo above from foreignconcept.ca, below photos taken by Katrina)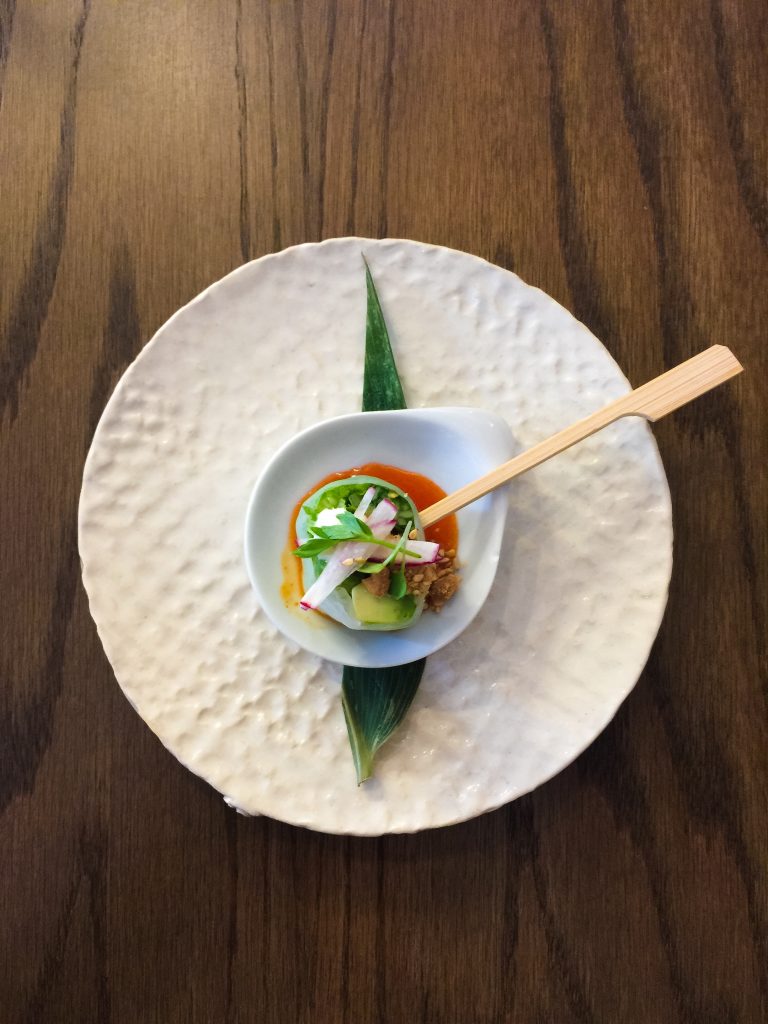 Fresh avocado roll, crème fraiche, gochujang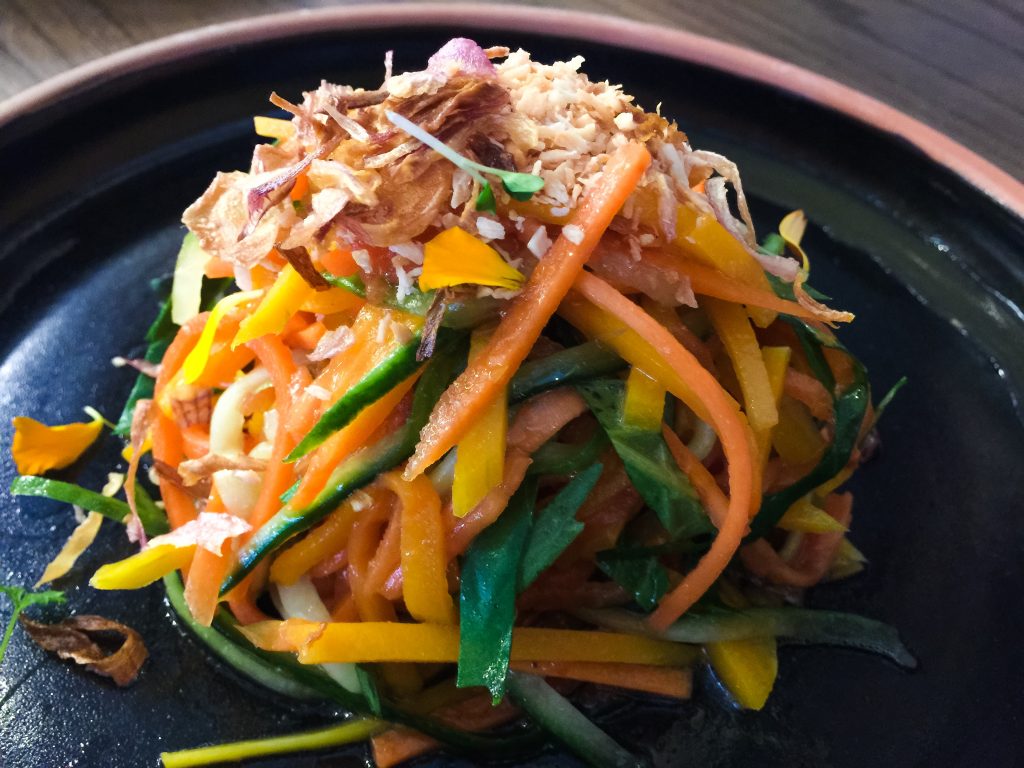 Thai style butternut squash slaw, galangal, coconut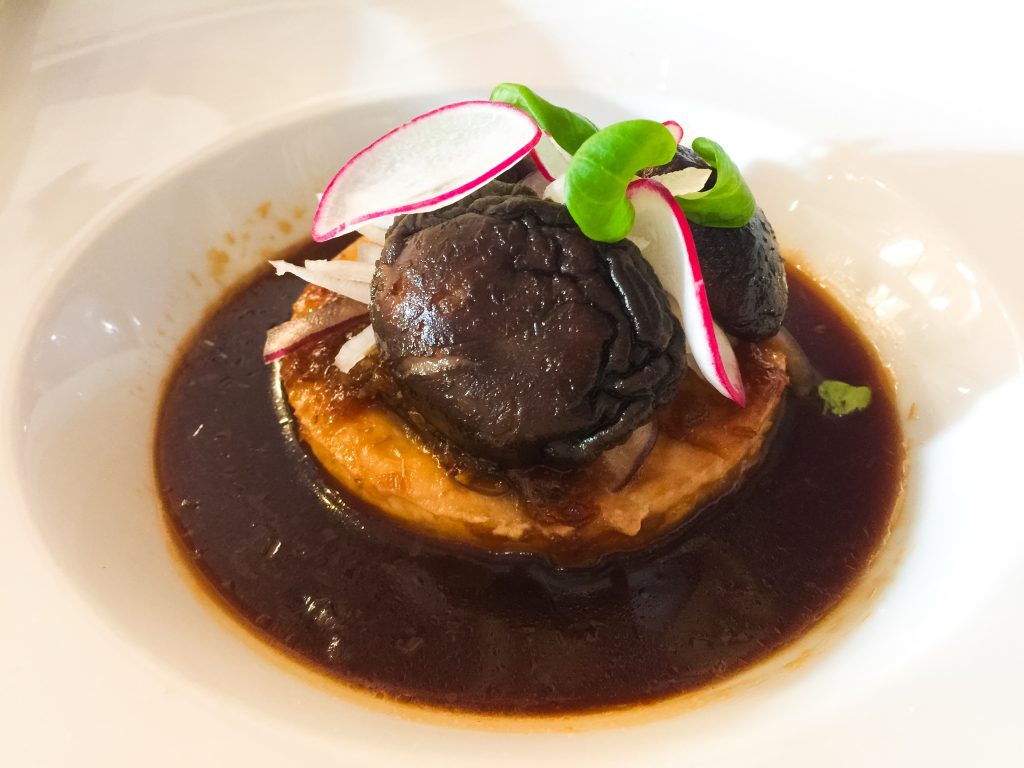 Shitake mushroom and tofu, chili lemongrass, soy dashi (this is not modified, it comes vegetarian 🙂 )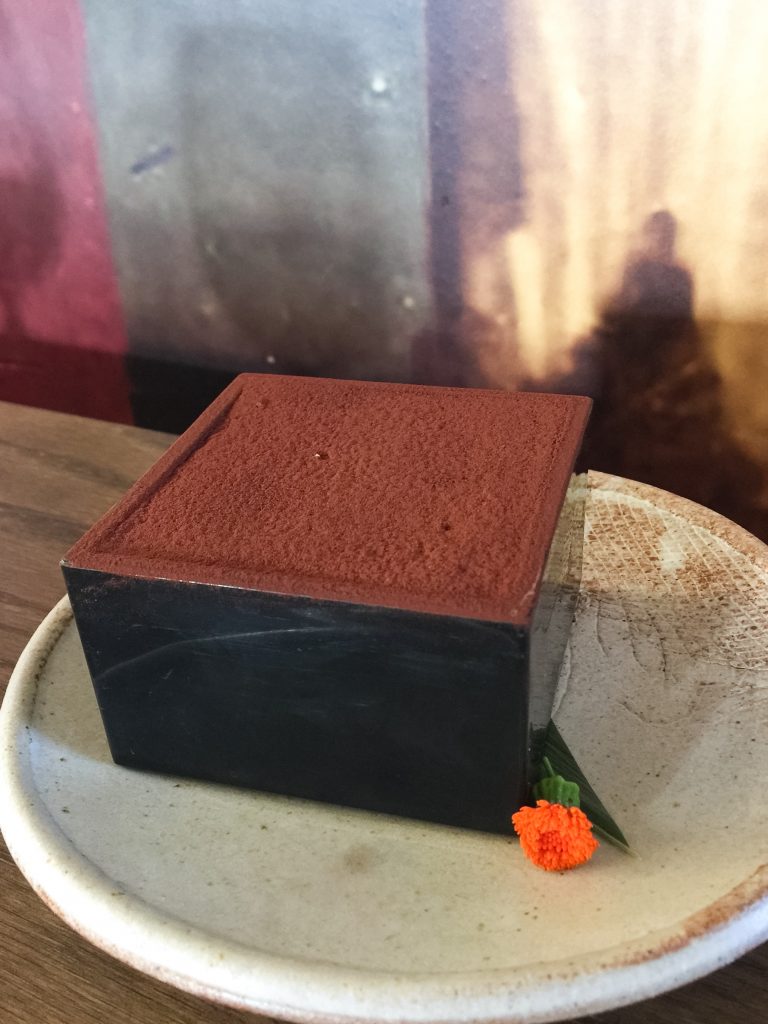 Vietnamese coffee parfait, espresso, dark chocolate, condensed milk