Coach Create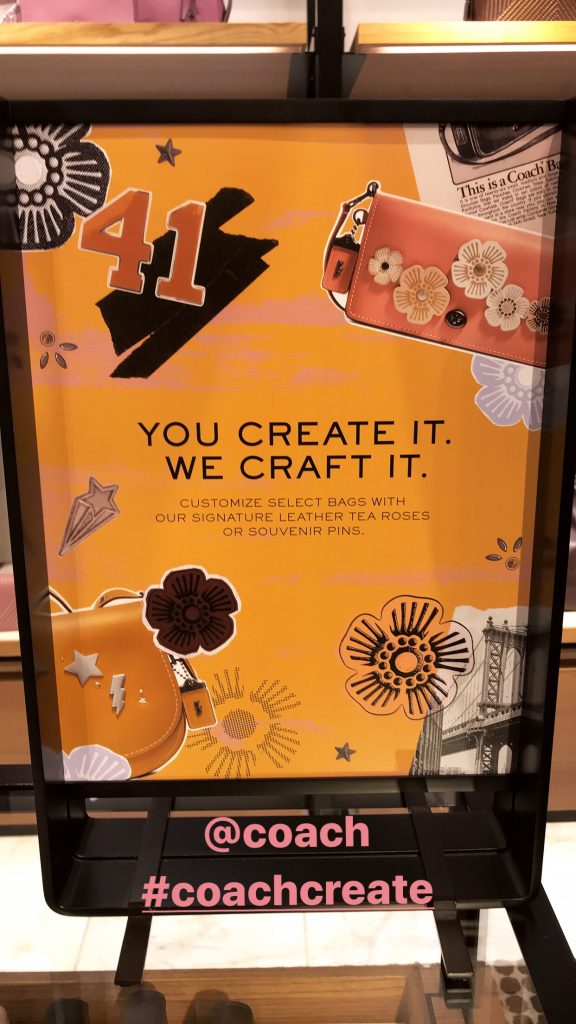 Introducing Coach Create, a new design-it-yourself experience in the Coach Store that takes customization to the next level. Make your iconic leather bag uniquely yours by adding Tea Roses, rivets, pins, monograms and more.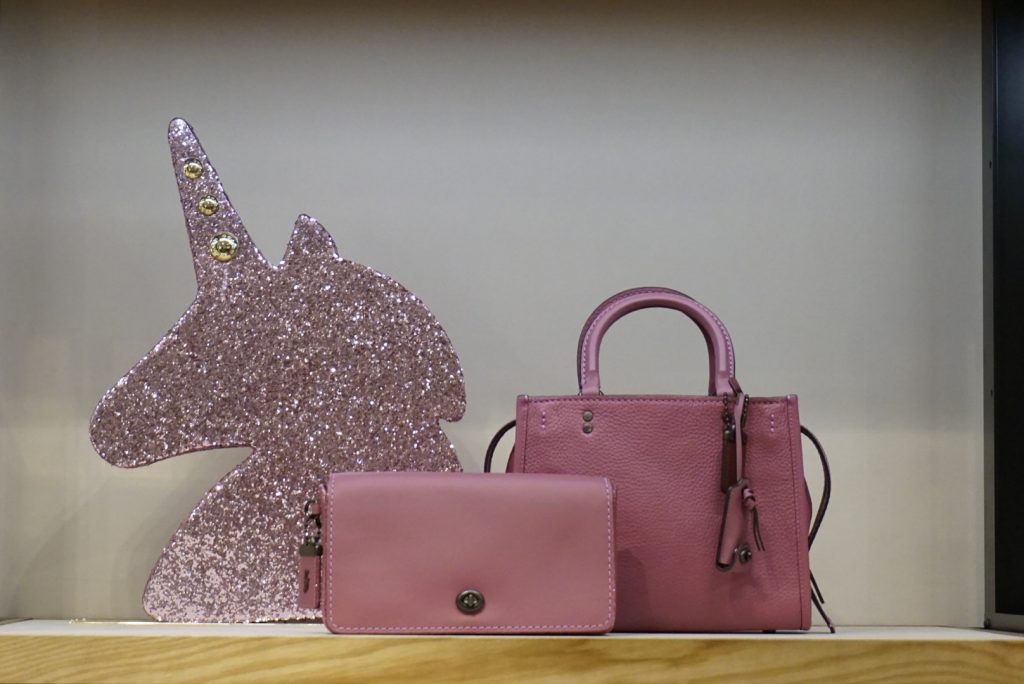 I spent time at Coach in Chinook Centre, Calgary today designing a creating my bag 🙂 It was love at first sight when I saw the metallic pink Dinky!!! You go online or use their tablet in store to see the available options for your bag.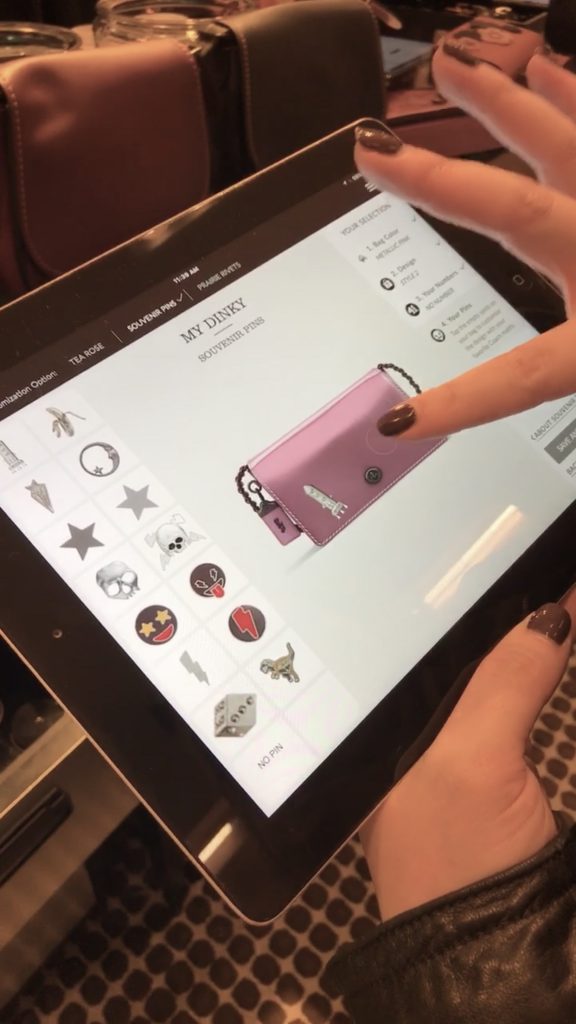 Pick your customized charms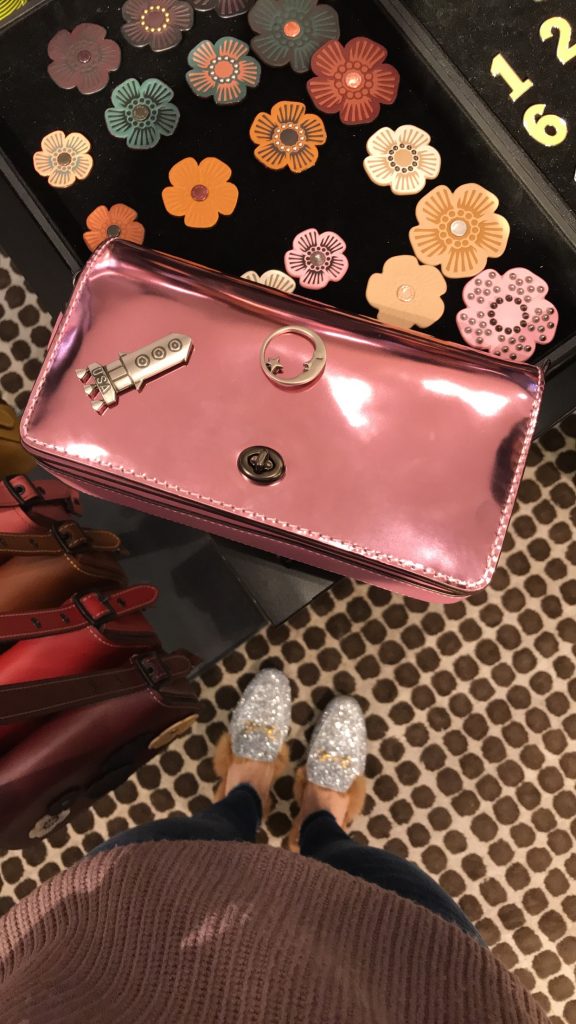 There are a number of different charms you can get on your bag, different colors of bags and three different styles of bag to choose from. Dinky, Saddle or Clutch. I went with the Dinky because it has a strap to be worn as a side bag, or you can remove that strap and wear it as a clutch.
I chose celestial stars and moon charms with a space ship because it looks so cool on the metallic leather. It was so fun looking at all the charms and seeing what other people picked for their bags.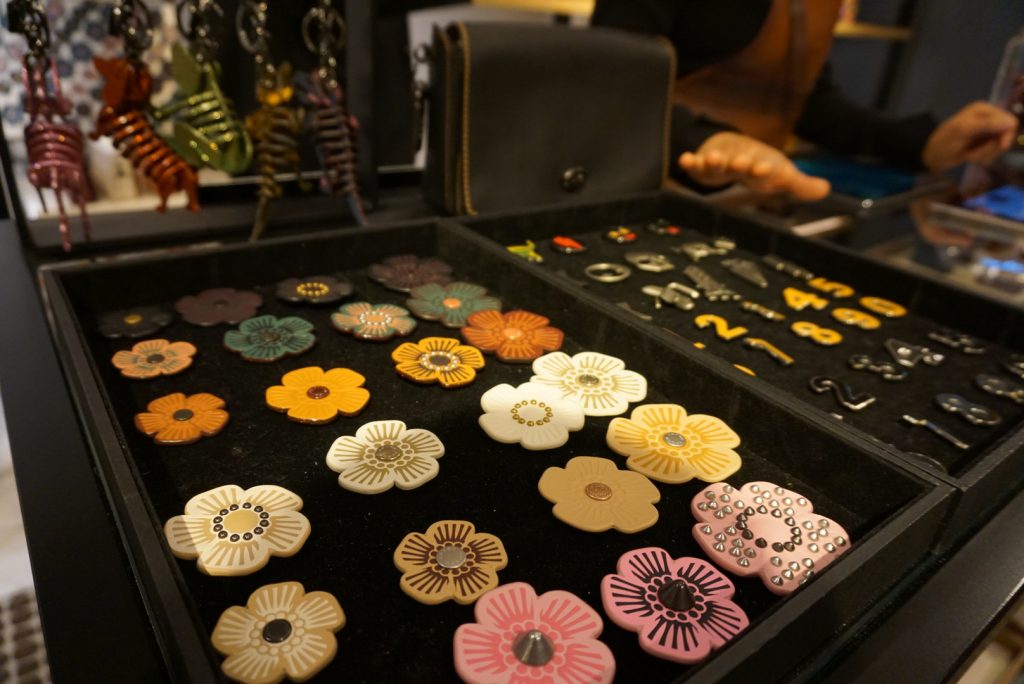 So many cool things to choose…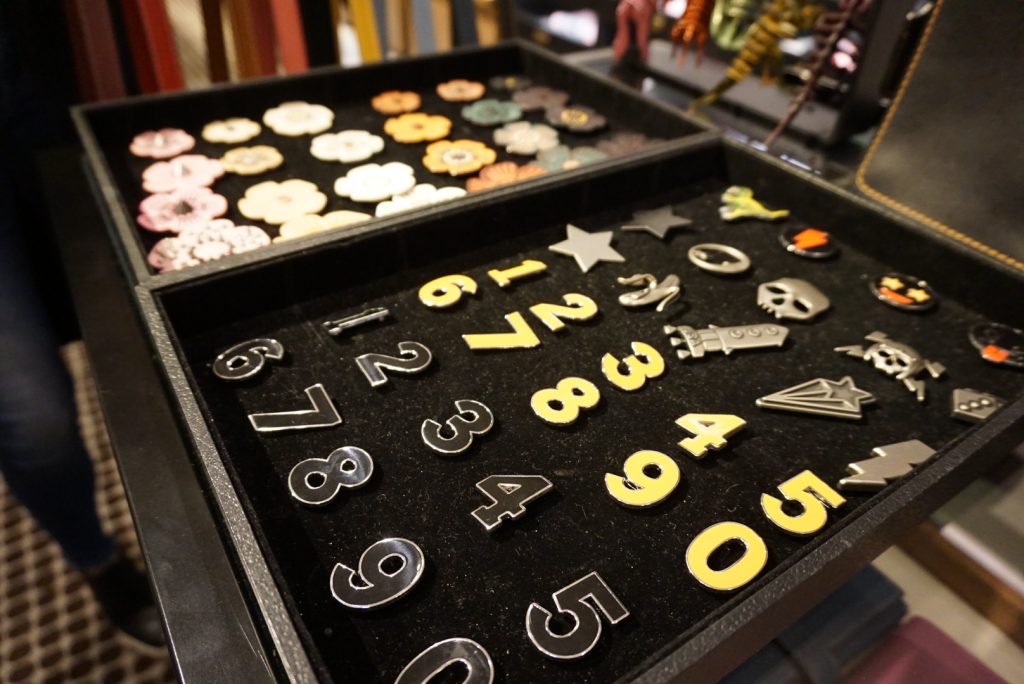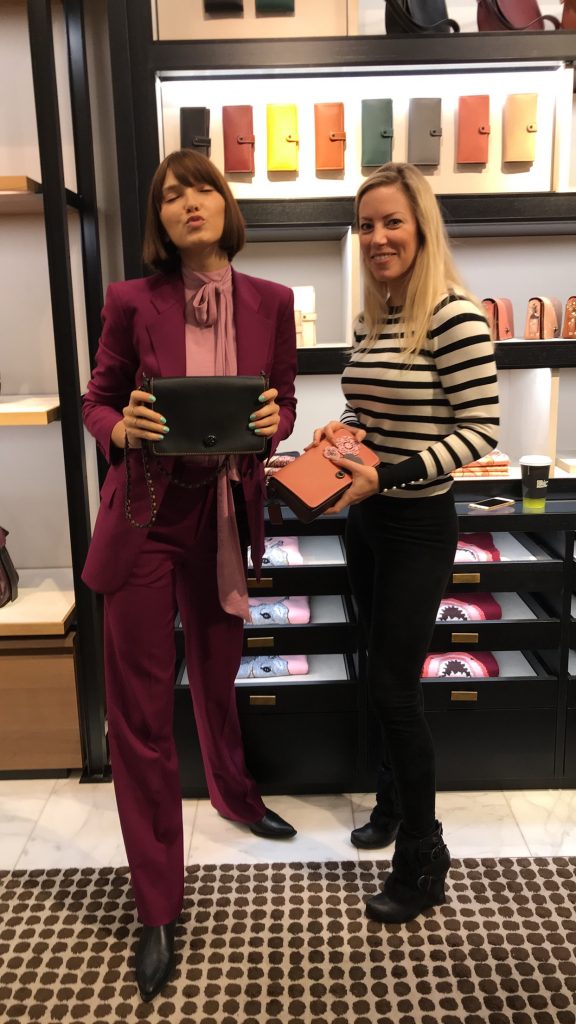 @AniaB with Brenna from @Stylista_ca with Black & Pink Dinky Bags
While I was waiting to fasten my signature details I had time to browse around the store…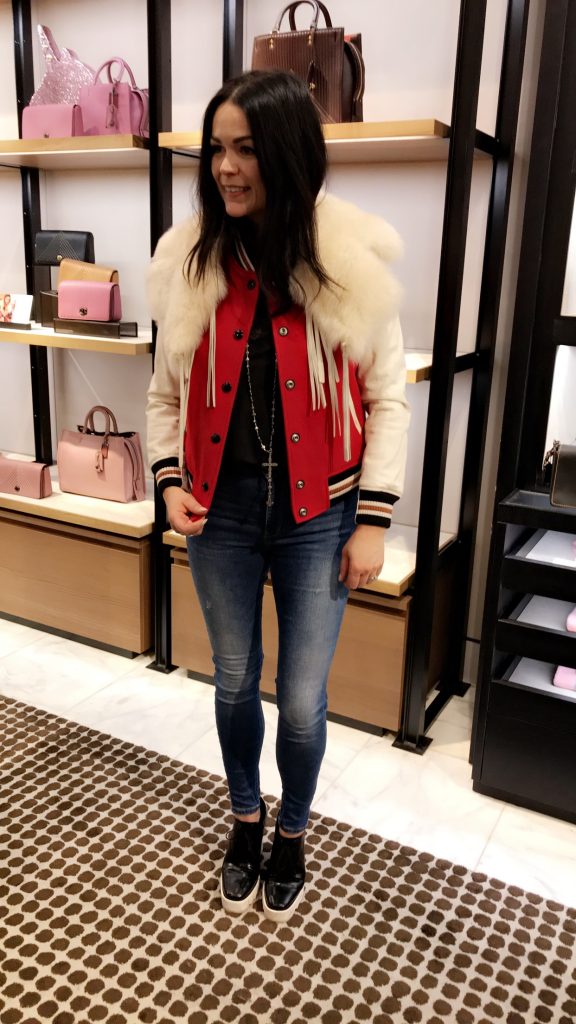 Phaedra from @stylista_ca in the Coach 1941 Varsity Jacket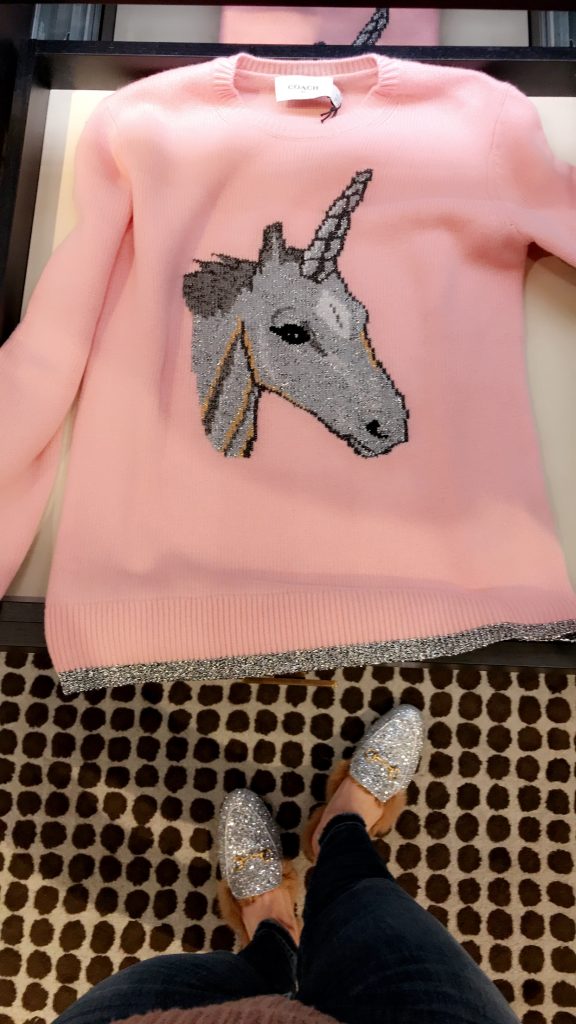 Coach 1941 Uni Intarsia Sweater in Pink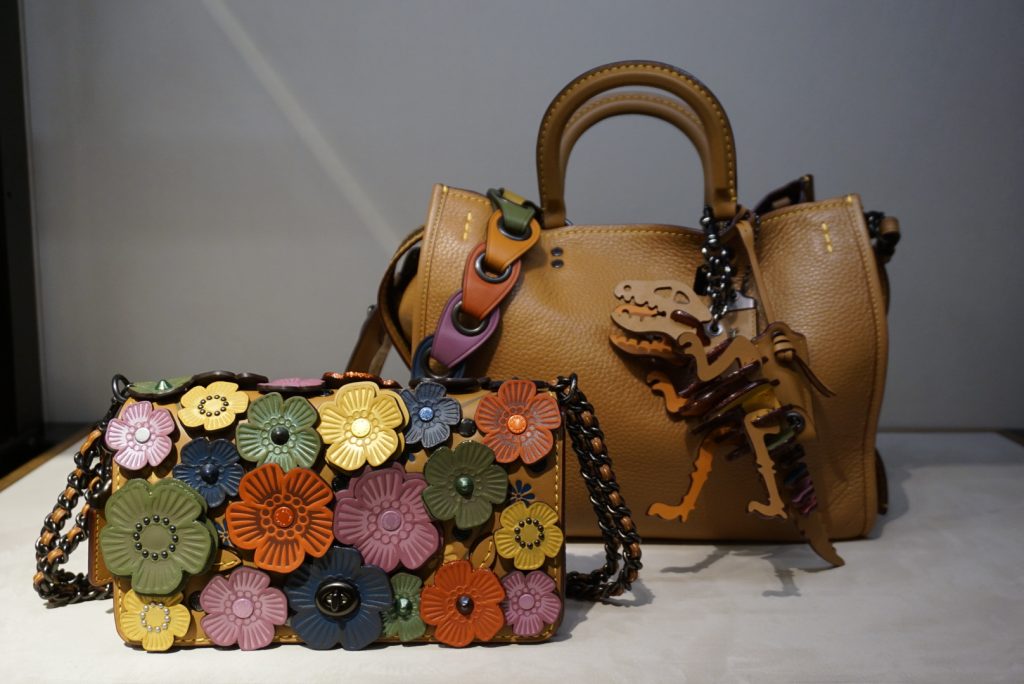 So many tea roses!!! Love it 🙂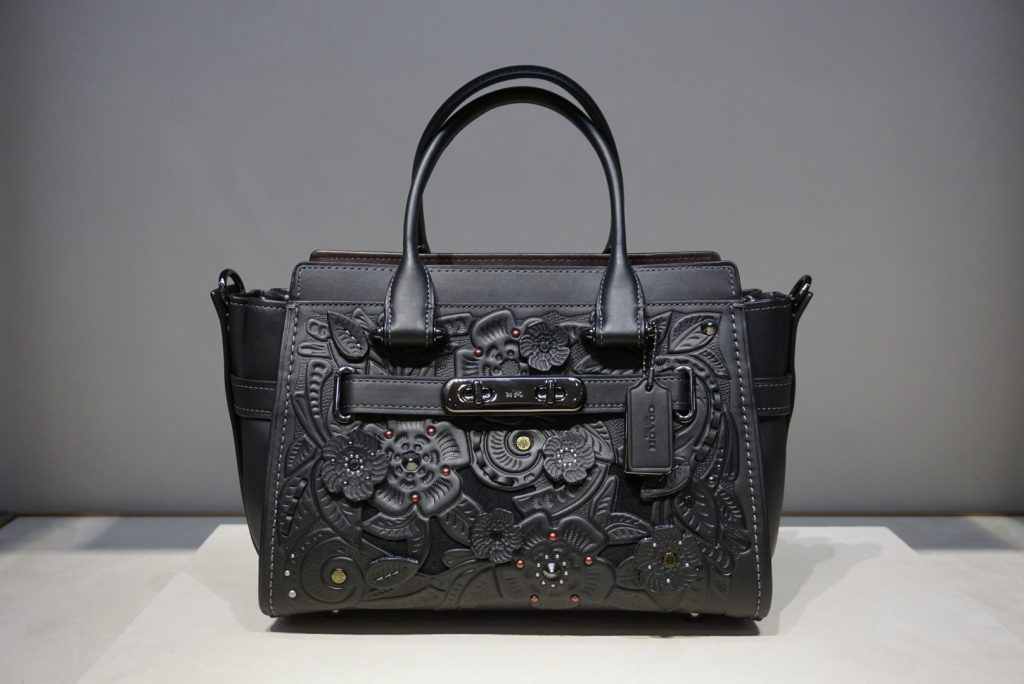 Coach Swagger 27 with Tea Rose Tooling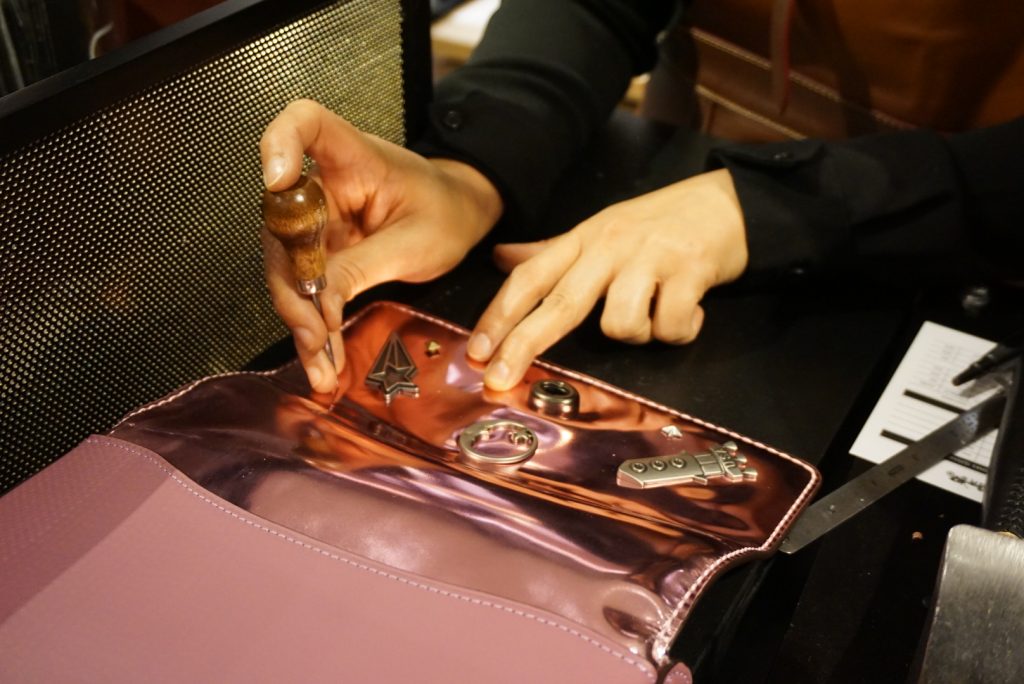 Fastening my custom details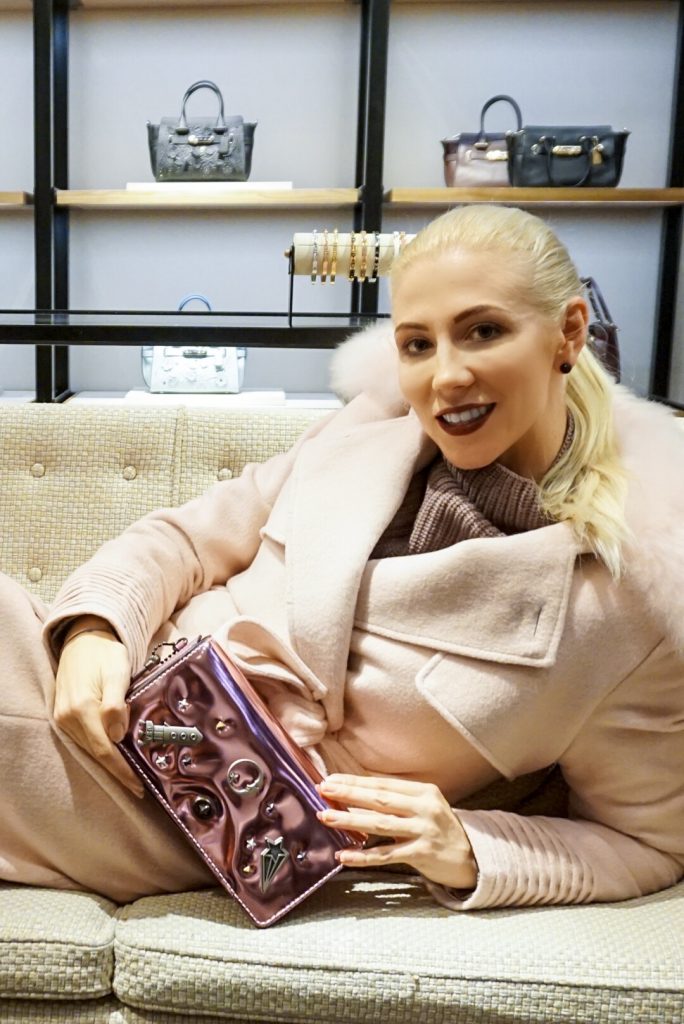 The final product!!!!!
Click HERE to visit Coach.com to create your own bag