Summer Buzzworthy Beauty from Shoppers
This is the time of year when my foundation doesn't quite match, my skin becomes slightly oily and I look more tired from these long summer nights. We all have to transition our beauty products and summer is a great time to do it.  Shoppers Drug Mart Beauty Boutique  has introduced some really great gems to revitalize us all before the fall comes around so we can maintain our glow.
NUXE Huile Prodigieuse Florale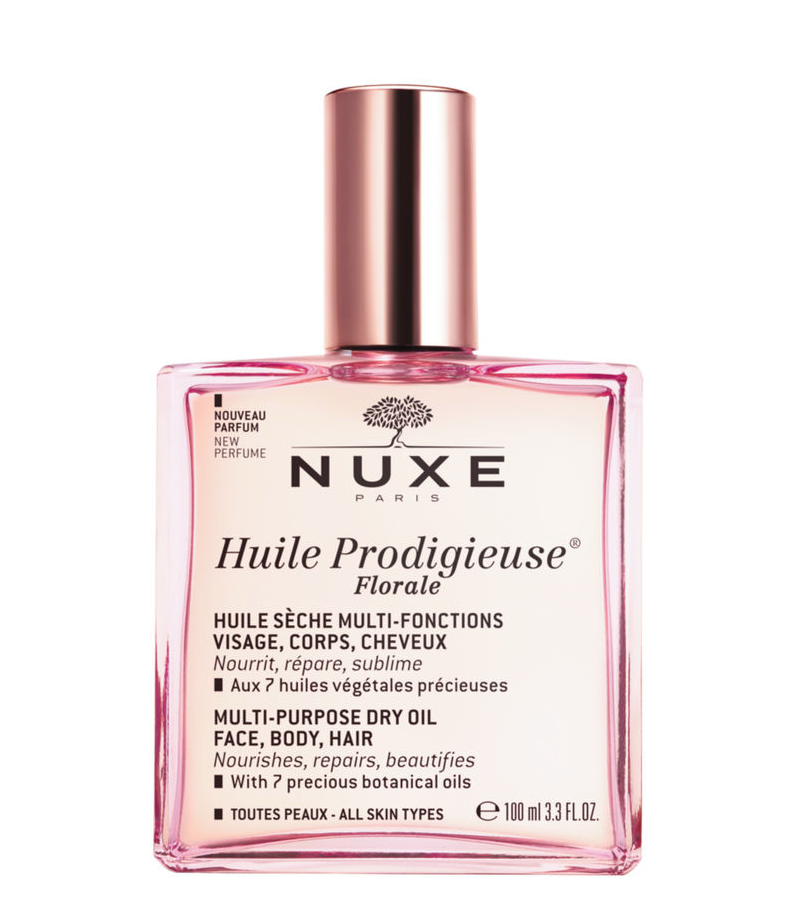 The first item is one I purchased last summer in Sardinia, Italy and became so obsessed with because it is multipurpose and really is a three-in-one product:  NUXE Huile Prodigieuse Florale  (new sent). This dry oil can be used in your hair, as a facial oil and as a moisturizing oil for body. It was the most delicious thing for a Mediterranean vacation or anywhere because it smells AMAZING.  This product feels and smells so luxurious I used the whole bottle up in a month, which says a lot. NUXE's iconic care product with seven 100% botanical precious oils is now revealing a new version with a floral and delicate scent. This oil moisturizer has the same dry oil texture and the same effectiveness on the body, face and hair. Its anti-oxidant action, "anti-pollution shield" effect and its effect on reducing the appearance of stretch marks make it your everyday ally. Natural-origin active ingredients with seven 100% botanical precious oils: moisturizing Tsubaki oil, repairing Argan oil, nourishing Macadamia oil, smoothing Borage oil, moisturizing Camellia oil, protecting Hazelnut oil and softening sweet Almond oil. No ingredients derived from animals. Delicate floral scent with notes of Grapefruit zest, Magnolia and Musk. I highly recommend buying and trying this one!
Patchology Resting Beach Face Soothing Sheet Mask & Lip Gel Kit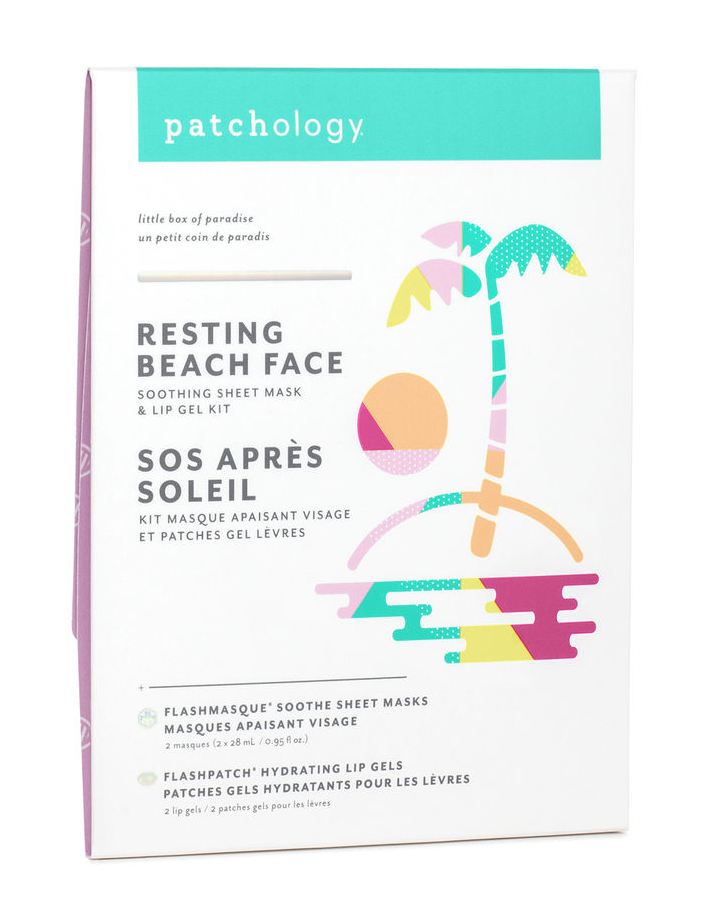 I honestly don't think there has ever been a better name for a sheet mask kit 🙂 This kit is a great idea while laying at the beach or even in your backyard to flash hydrate your face & lips in 5 minutes. Or use as a post-sun skin treat to keep you fresh and dewy. Designed to soothe, hydrate and renew beach-slapped skin, this sheet mask and lip gel duo packs a powerful punch of nature's best skin de-stressors. The mask uses aloe vera, cotton seed and shisandra berry which are all natural inflammatories that help soothe and calm redness.
Pai Skincare Rosehip BioRegenerate Oil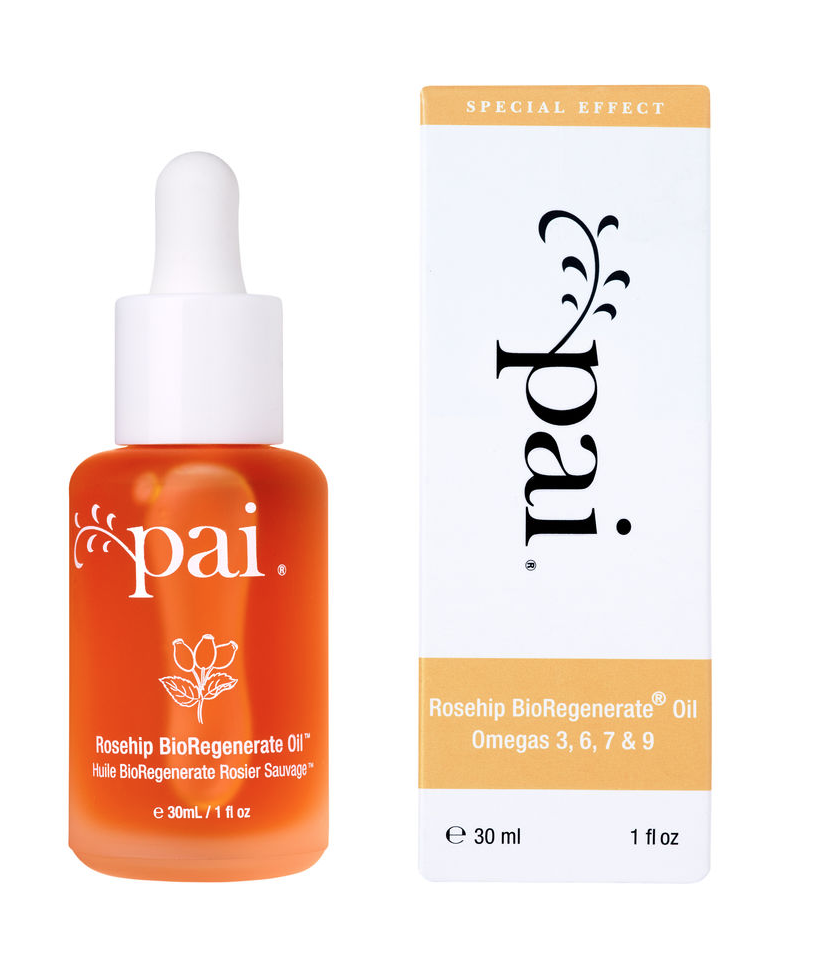 You can never have enough facial oils. The  Pai Skincare Rosehip BioRegenerate Oil  is a product that is meant to be dabbed on damp facial skin or added to your face moisturizer or body cream to give your skin a total boost. Cruelty free, vegan and organic this product is a best-selling skin hero. With regular use, it deeply conditions skin, improving firmness and elasticity and promoting a clear, even skin tone. Its high concentrations of essential nutrients feed the skin, fuelling its essential overnight regeneration processes without the slightest sign of irritation. Among other things, Rosehip BioRegenerate Oil can be used to improve: dry patches, flaky patches, blemishes, dull skin tone, fine lines, scars, and sun damage. The beautiful, deep orange Oil is packed with twice the regenerative sterols and five times more carotenoids than your average cold-pressed rosehip seed oil. This is a great way to super charge your regular moisturizer!
The Better Skin Co. Better Skin Super Shield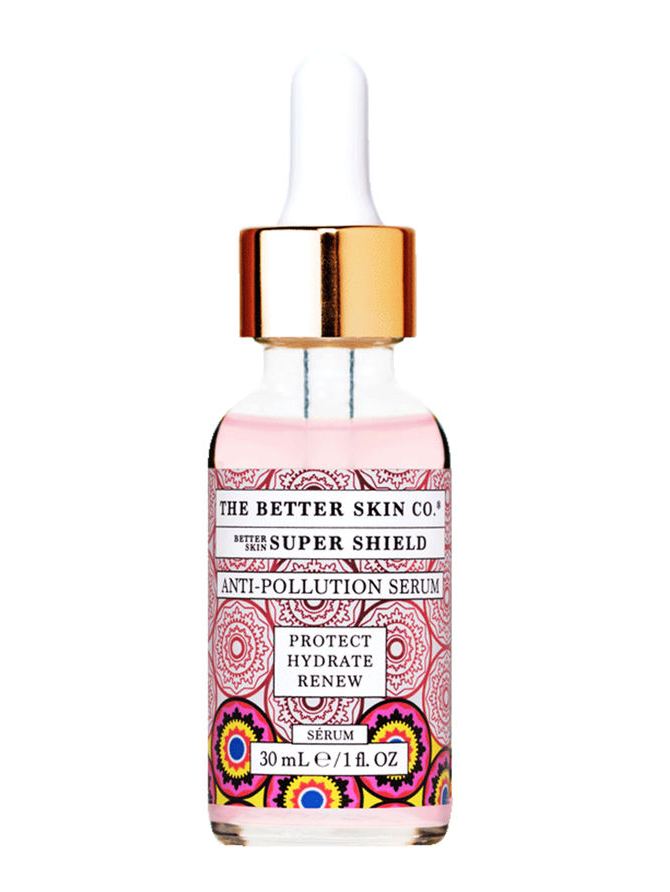 Not spending your summer on the beach because you are in the city working? This product has you covered… The Better Skin Co. Better Skin Super Shield  assists in protecting against environmental pollution, against blue light (computer light pollution), hydrates quickly for more supple skin and helps renew skin for a healthier glow. Better Skin Super Shield is powered by White Horehound (herb) designed to fight visible and invisible pollution damage while creating a more youthful looking, radiant skin. Naturally fortified with Turmeric, Eggplant, Aloe, Henna, and Pearl Powder. Scented with a hint of Aloe and Rose.
Rodial Vit C Glow Tonic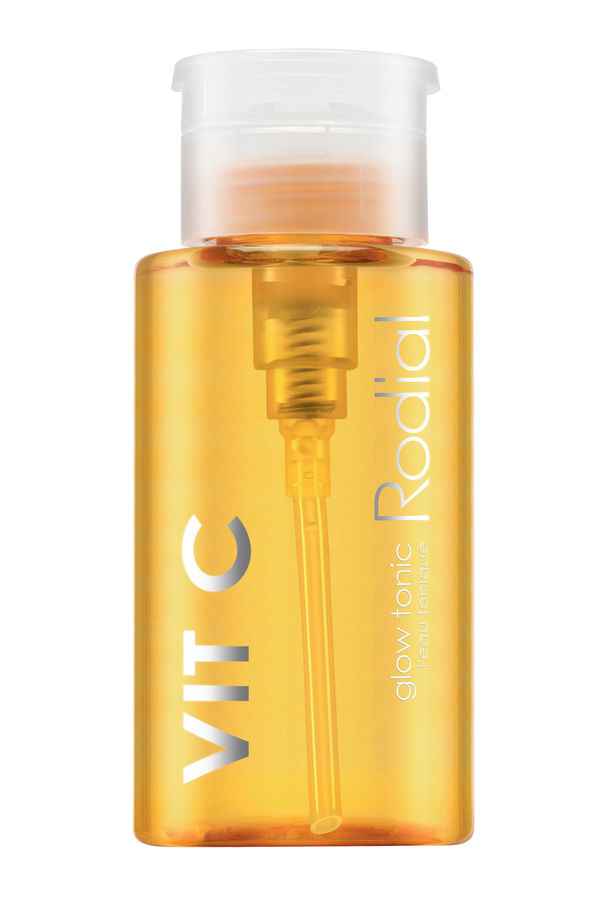 The Rodial Vit C Glow Tonic  is a combination of essential acids for smoother, visibly younger looking, radiant skin. This effective exfoliating tonic will lift off dead skin cells while improving skin clarity and even skin tone. It is really important to remember when you are using any kind of exfoliating or brightening product to layer and SPF sunscreen so you don't end up with discolouration or spots down the road. SO that leads me to the next product…
La Roche Posay Anthelios MINERAL Tinted Ultra-Fluid Lotion SPF 50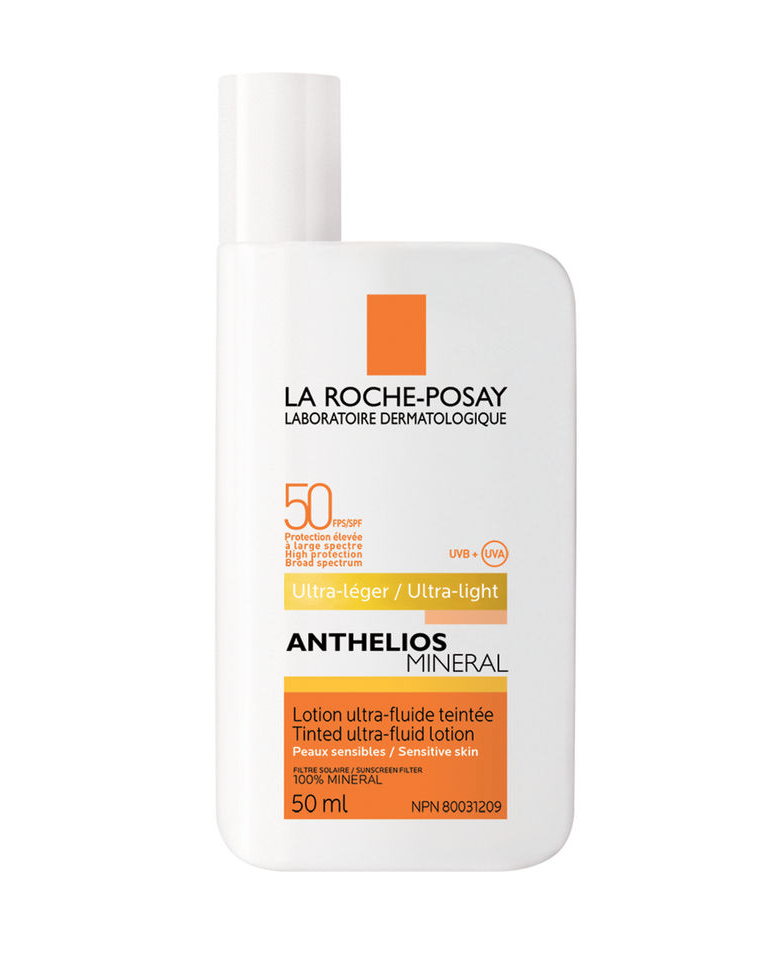 I am a freak about sunscreen! I have had too many friends in the past decade diagnosed with melanoma plus nothing ages us faster than UVA rays. I feel like I have literally tried every sunscreen on the market and this one was the winner for the lightest texture that protected my skin and didn't cause me to get clogged pores or break out. I highly recommend  La Roche Posay Anthelios MINERAL Tinted Ultra-Fluid Lotion SPF 50 , it's fragrance free, paraben free, suitable for sensitive skin, goes on matte and claims to be the number 1 dermatologist recommended sun protection in Canada.
Urban Decay Stay Naked Liquid Foundation & Concealer
Even though I wear ample sunscreen and try to avoid being in the direct sun, my skin color changes over these summer months.  Urban Decay  has launched a new foundation and concealer called  Stay Naked. Urban Decay Stay Naked Liquid Foundation & Concealer  is vegan, buildable medium coverage liquid foundation with a real-skin matte finish that lasts up to 24 hours. Urban Decay designed this lineup of 50 shades with 9 shade intensities, 3 mastertones, and 7 undertones to dial in your precise color match. The waterproof, longwear foundation feels like wearing nothing, thanks to a breathable, flexible formula that moves with you all day.
Marcelle Gentle Eye Makeup Remover Pads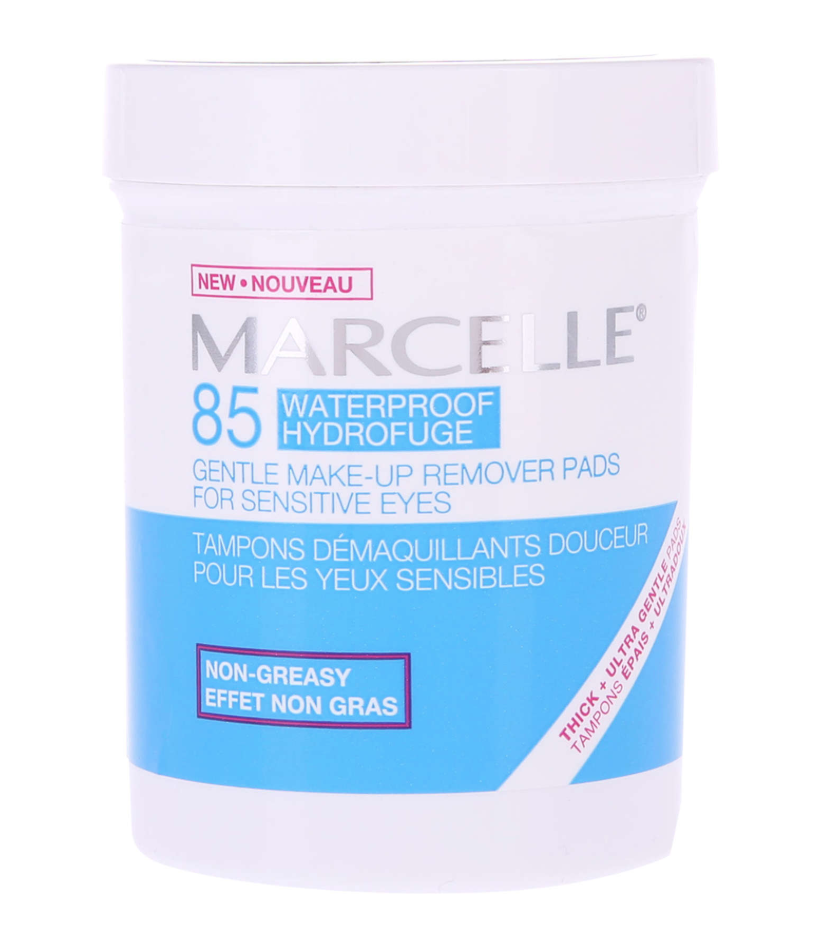 I am on the road a lot traveling and nothing upsets me more than when I go through the flight security and they scrutinize my liquids taking something away. This has caused be to drastically reduce my liquid items and discover products like these  Marcelle Gentle Eye Makeup Remover Pads.  They are pre-moistened cotton pads that take off the most stubborn or waterproof mascaras and as a bonus they are not considered a liquid, so they are easy to throw in your makeup bag while traveling.
Lierac Premium The Cure Absolu Anti-Aging 28 Days Youth Shot 30ml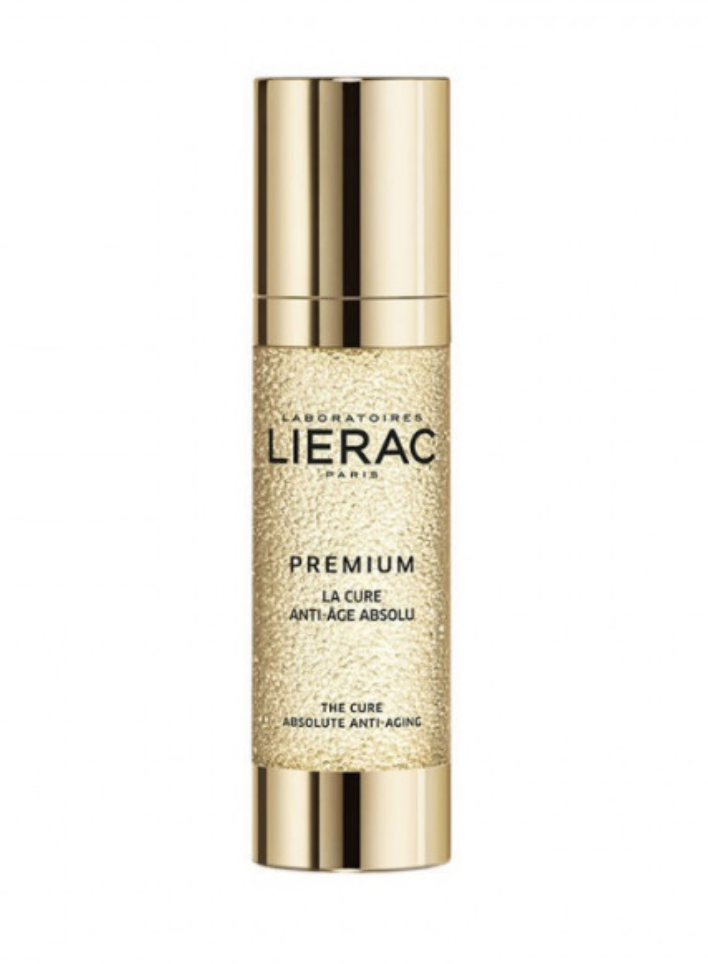 Lierac Premium The Cure Absolu Anti-Aging 28 Days Youth Shot 30ml is the new innovation from Lierac Paris Laboratoires, a new and sensational answer for people over 40 years of age who feel their skin is dull and have signs of aging. This youth shot is a one month cure that should be used for 28 days straight in order to deeply revitalize the skin and bring back its radiance. Based on regenerative medicine innovations, this anti-aging serum combines the luxurious essence of three rare black flowers to provide a powerful antioxidant action, a peptide that mimics the action of the "immortality protein", and hyaluronic acid in order to fully replenish the skin in under one month. The skin is immediately comfortable, within 14 days it becomes stronger and brighter and after one month it regains its density and becomes revitalized. A unique youth shot that combines the latest innovations with the most luxurious textures and scents, in order to create a truly pleasurable and effective moment in your routine.
Filorga NCEF-Reverse Eyes 15ml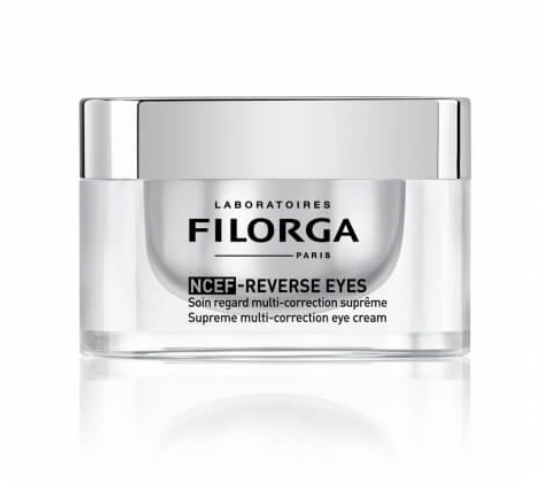 Staying up after the sun sets and eating salty foods late in the evening has really impacted the way my eyes look when I rise in the morning.  Filorga NCEF-Reverse Eyes  is supposed to fix everything! This eye cream is supposed to get rid of wrinkles, dark circles, bags to help keep the skin firm and radiant. The formula is rich with 5 active ingredients: Hyaluronic acid, collagen, vitamin C, escin (a mixture extracted from horse chestnut seed) and caffeine.
All of these great buzzworthy summer beauty products are available online at  https://beauty.shoppersdrugmart.ca/beauty-boutique  and some are available in select Shoppers Beauty Boutiques within Canada.