Ollie Quinn Eyewear Opens in YYC
Independent eyewear brand, Ollie Quinn unveils its Fall/Winter 2017 eyewear collection at the grand opening of the new Calgary location at 829 17th Avenue SW. This is the brand's second line following the company's launch earlier this year.
This season's collection features oxblood, amber and emerald frames in a variety of styles to complement your seasonal wardrobe for both sunnies and optical specs. Each pair individually cut, hand-polished frame is designed by Ollie Quinn's product team in collaboration with renowned European designer, Sebastien Brusset.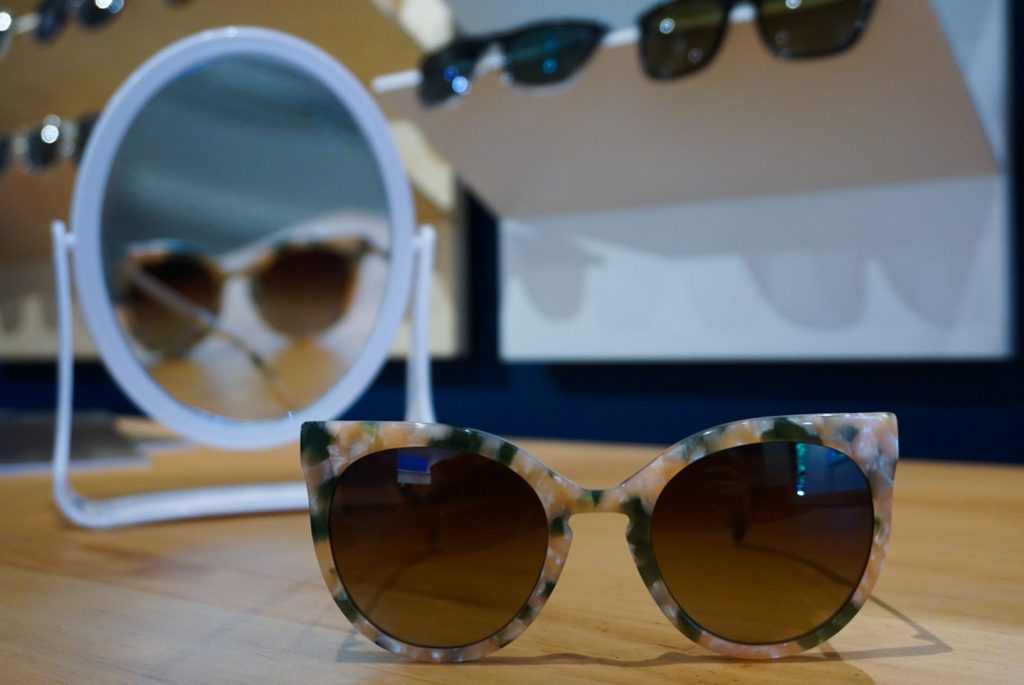 "We update our wardrobe to account for seasonal changes and moods, and we believe eyewear has become an important extension of personal style and expression. For fall, we wanted to create a collection that complements wooly scarves, chunky knits and trench coats in line with this season's must-have colours. We're playing with a mixture of warm, earthy tones like jade and emerald, deep reds and amber yellows, including acetate colourways unique to Ollie Quinn." says Roz Baaijen, Ollie Quinn Product Lead.
The most amazing thing about Ollie Quinn eyewear aside from the beautifully designed frames is the price! By designing in-house, cutting prescription lenses locally and working directly with manufacturers, Ollie Quinn has removed the need for intermediaries and mark-ups, providing the highest quality product at one fair price: $145. Certain prescription lenses that require a larger + or – are $245,  which is still incredibly reasonable for frames with your prescriptions lenses.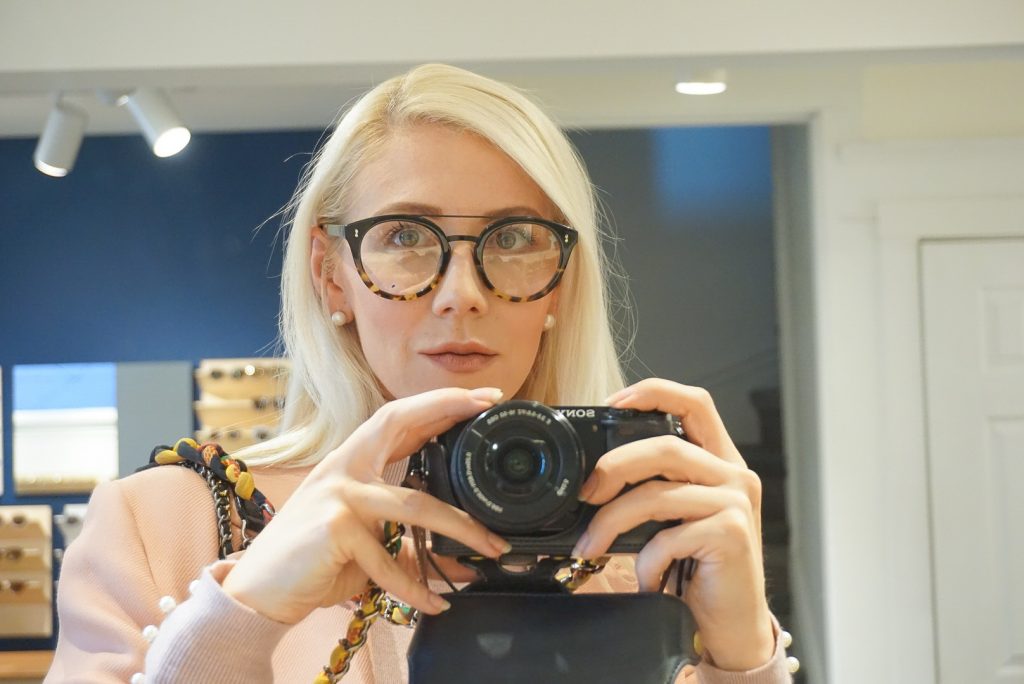 The Fall/Winter 2017 collection predominantly features high-quality, individually cut acetate, which means no two frames are the same. Mid-season Ollie Quinn will also release an updated stainless steel metals collection.
For further details about Ollie Quinn and its most recent collection of eyeglasses and sunglasses, visit www.olliequinn.ca or walk into the store on 17th Avenue to try on all the beautiful frames.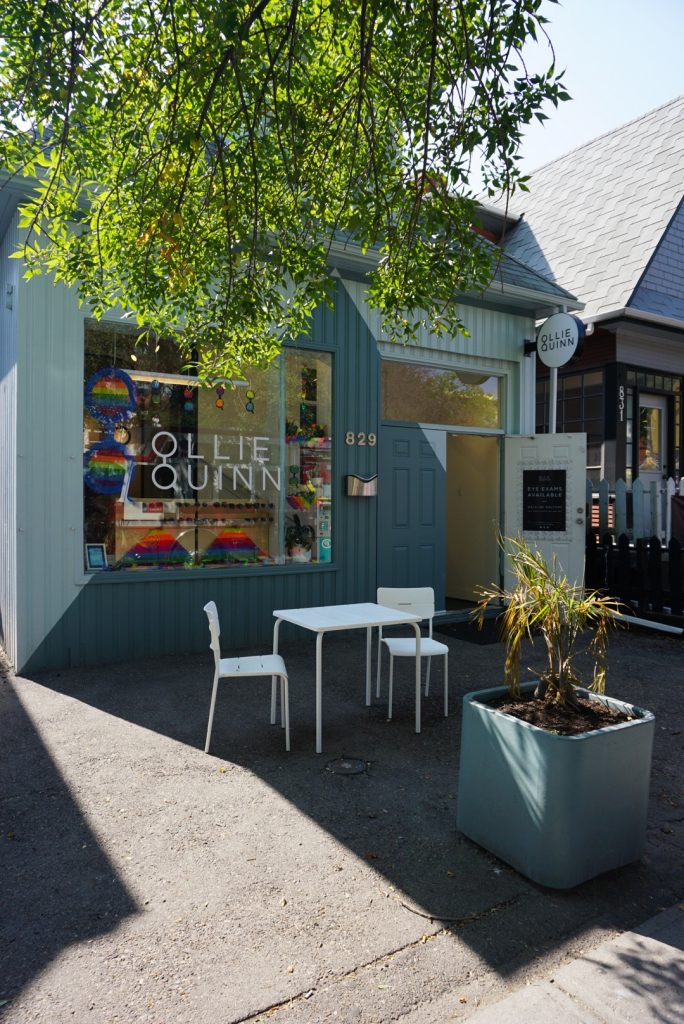 Prescription frames are available within one week for most prescriptions. They can be collected in-store or delivered directly to customers. Ollie Quinn offers in-house eye exams, and works with customers' existing prescriptions. Ollie Quinn also has in-store optometrists to offer eye exams to ensure eye health is at the core of every customer's eyewear purchase. A full eye test takes about 30 minutes, after which a dedicated team of stylists helps each customer find the perfect pair of frames.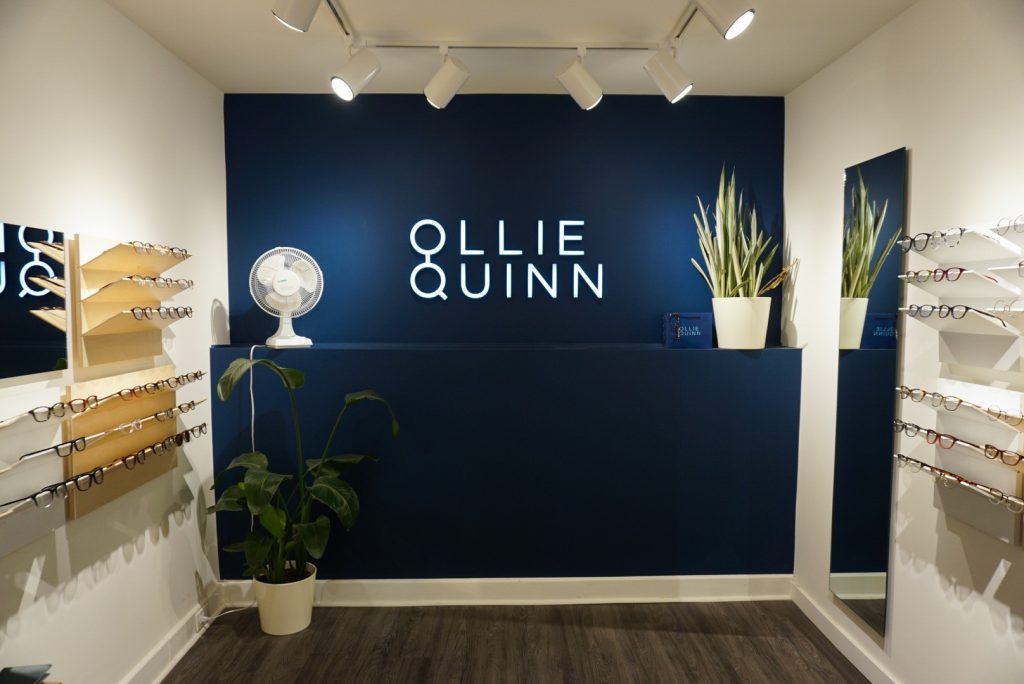 Here are all the Canadian Store Locations:
303 Cambie Street, Vancouver, B.C.
555 Burrard Street, Vancouver, B.C.
3795 Main Street, Vancouver, B.C.
2082 West 4th Avenue, Vancouver, B.C.
Ollie Quinn Commercial Drive, Vancouver, B.C.
4700 Kingsway, Burnaby, B.C.
531 Pandora Avenue, Victoria
Ollie Quinn 387 Queen Street West, Toronto
Ollie Quinn 918 Queen St East, Toronto
Ollie Quinn 2509 Yonge Street, Toronto
Ollie Quinn 100 City Centre Drive, Mississauga
Ollie Quinn 354B Richmond Road, Ottawa
Ollie Quinn Ossington Avenue, Toronto, ON – Coming Soon…