Low Key in my Levi's from Mark's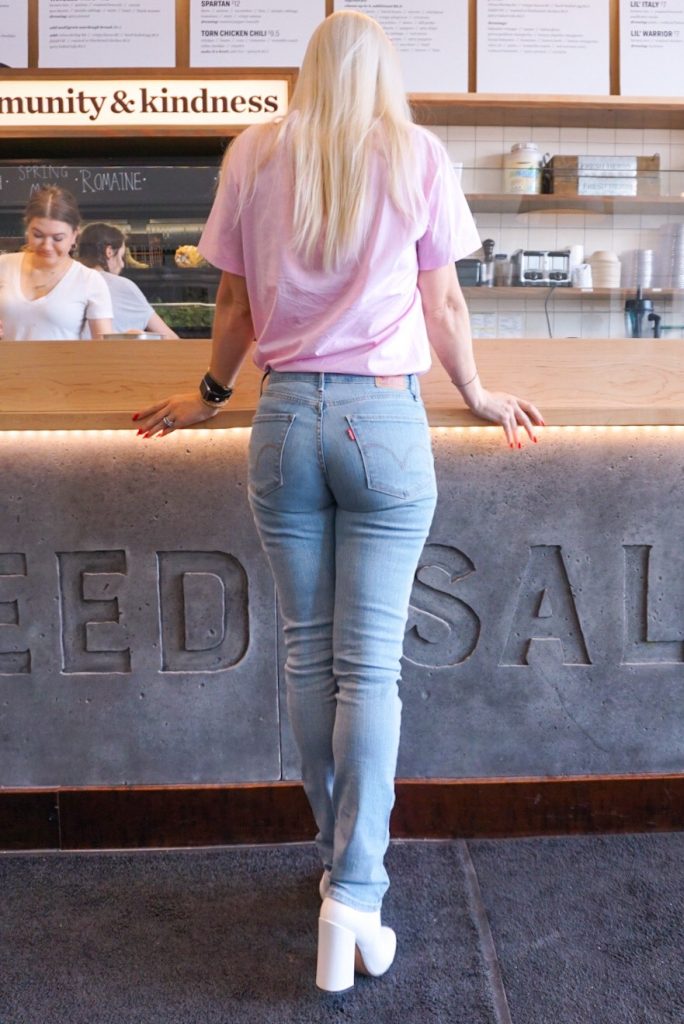 When I am living my best low-key life, I am in denim. If I am traveling, running errands around the city, or preparing for events, I am in my jeans. Matched with a tank top, a t-shirt or sweatshirt, jeans are my low-key staple.
I love the resurgence of this light wash, high-waisted early 90's feel mid-rise skinny Levi's from Mark's. If you have never owned a pair of Levi's skinny jeans, they are a timeless classic you simply need in your wardrobe. An amazing pair of jeans can make you look effortlessly put together. These Levi's mid-rise skinny jeans are super soft with ample stretch and they wear like a dream  🙂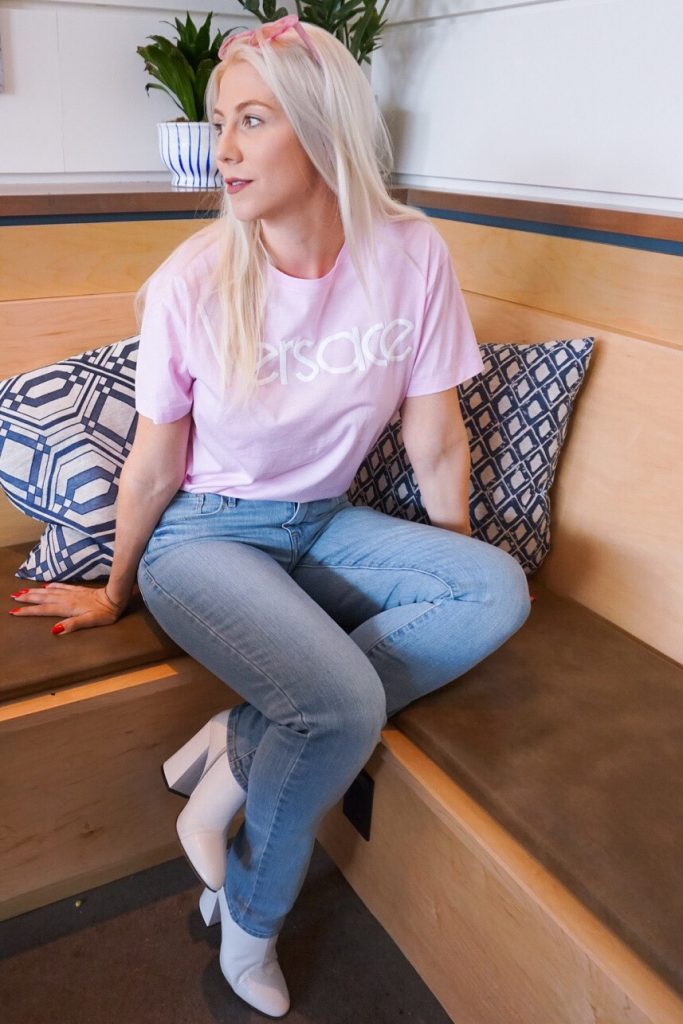 Ever since Meghan Markle wore those lightly distressed, light blue jeans, this wash has been super popular. The best thing about buying them from Mark's is that they retail for $69.99 CDN, which is a third of the price of most jeans on the market.
 Mark's carries styles and brands for every personality and lifestyle; Levi's, Silver Jeans, Guess and others. Guess is another brand that has had a massive come-back from the 90's. They recently released an amazing fashion film starring Jennifer Lopez for their Spring 2018 campaign.
I love jeans for traveling. This is for a number of reasons… firstly, you can bring a dress, a couple pairs of jeans, a couple of nice jackets and various shirts in a carry-on for weeks of outfit combinations. Super efficient and stylish. Second, jeans keep you in check with what you are eating on vacation. Unlike dresses and loose fitting palazzo pants, your jeans won't deceive. Your jeans will noticeably start to tighten around your waistband if you overindulge and start to put on weight. It's a friendly reminder to take it easy on the pastries in Paris or the pasta in Positano when your love handles make your waist start to look like you are baking bread in your pants. Been there, done that. Nothing worse when you come back from a vacation and all of a sudden you can't zip your jeans up! So do yourself a favour for your health: pack jeans in you carry-on.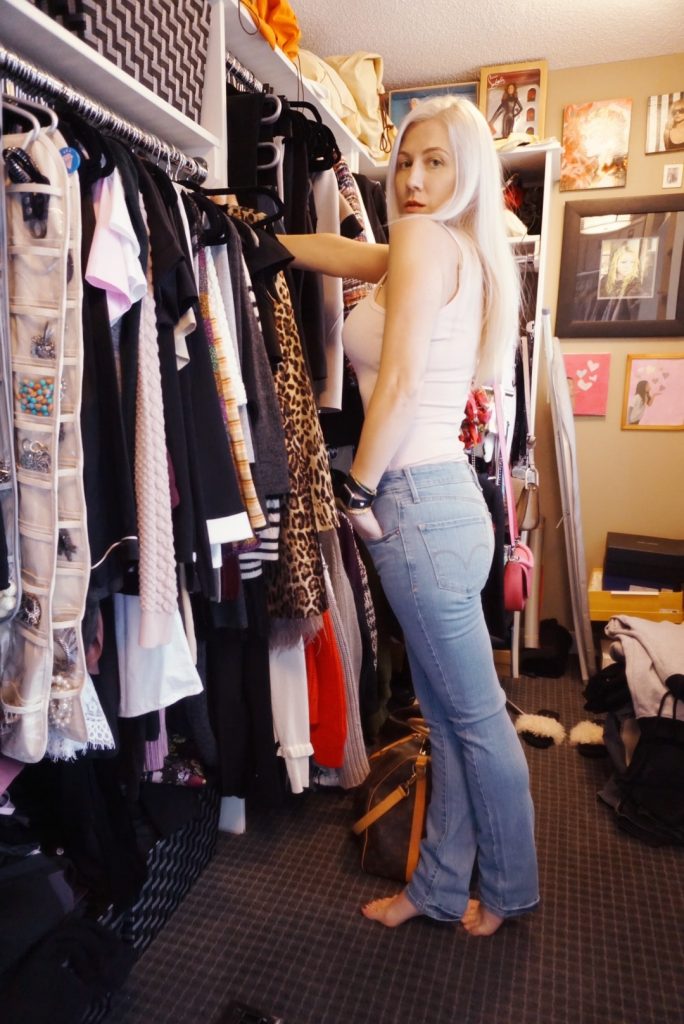 At home in my mid-rise skinny jean and tank top from Mark's
In addition to a fantastic selection of denim, Mark's carries great basics like this every day scoop tank top which is also buy one and get one 50% off now, so it'a a good time to stock-up.
*Special thanks to Kayla Browne from theneatblog.com for shooting a couple of these photos of me xoxo