KO Review of 2 Films at Hot Docs
Hot Docs Festival opens tomorrow in Toronto. Hot Docs is North America's largest documentary festival brings an outstanding selection of over 200 films from Canada and all around the world to an audience to of more than 200,000. Here are two films, I think you should check out…
Transformer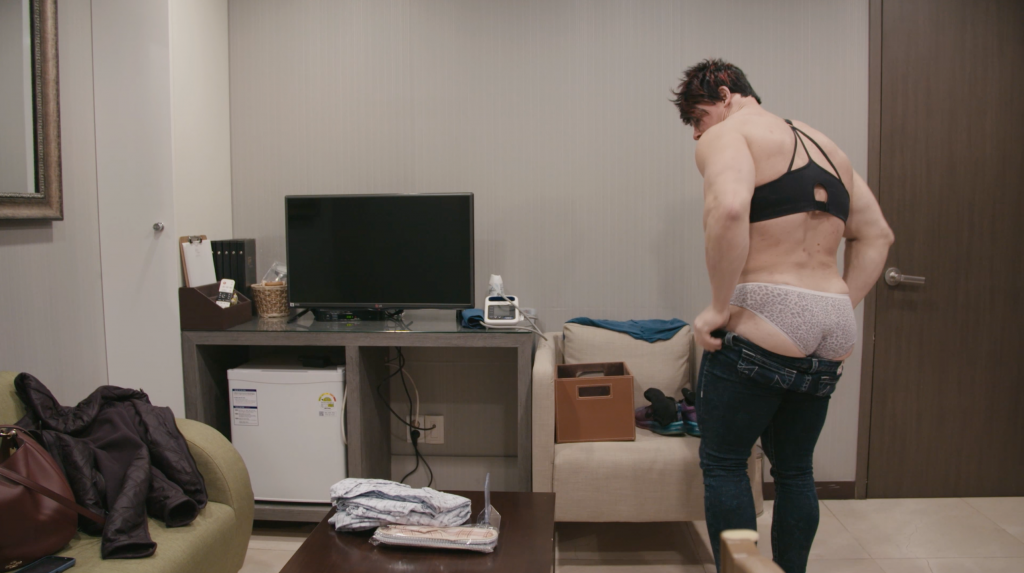 Transformer opens on Janae in a sports bra in a clinic (seen in image above). I didn't read a synopsis or description of the film. I like to watch films, digest them, write my notes and then consider the synopsis and see if it matches what I interpreted from the film. I find it interesting how my mind wants to draw a conclusion immediately and something so simple like a sports bra created an immediate assumption about gender. Transformer explores gender and one man's struggle to identify with his deeper being of Janae.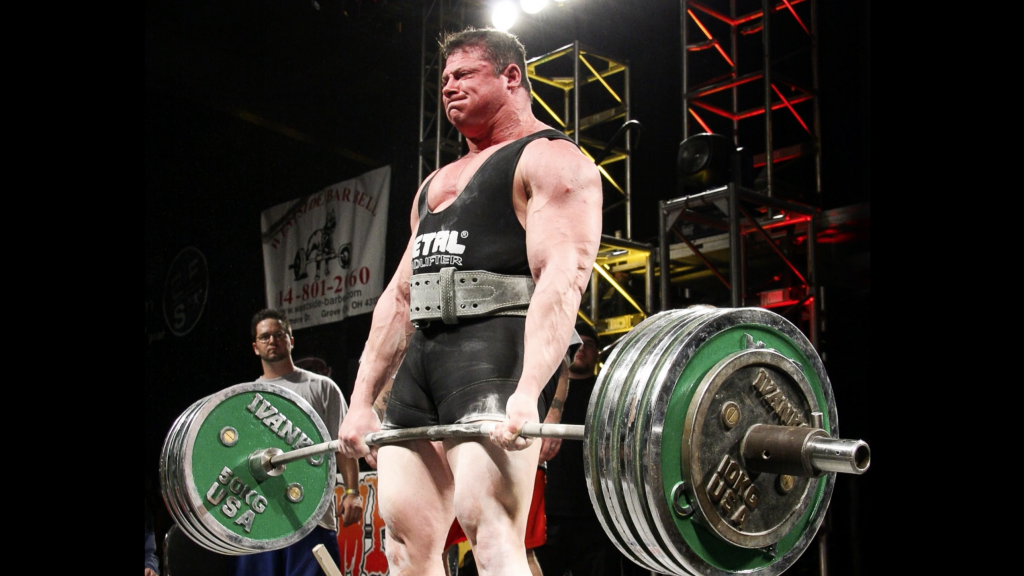 The  masculine voice over started and unraveled the story of a boy growing up with very little, joining the marines to prove his masculinity, becoming a professional body builder and champion power lifter and traditionally marrying a woman to become a Dad of three boys. Having it all, and risking it all to become who she really was all along on the inside, but living an authentic life on the outside. This documentary is very raw and struck me on such a deep chord as a parent.
When Janae was discussing criticism she had received about being a trans Dad, she says "If I never transition to try and protect them (her kids) what am I teaching them? That it's more important to conform to what other people expect, than to be true to yourself? That's a horrible lesson. To try to be a positive role model to them is hugely important to me and it matters more than anything to me."
Janae is such an inspiring person and this film capture that connection human connection regardless of gender to see how far she has come in her struggle to be her authentic self. Loved this film!!!!
SCREENINGS:
Friday April 27, 6:00 PM – Scotiabank Theatre, Cinema 3
Sunday April 29, 12:30 PM – Scotiabank Theatre, Cinema 3
Thursday May 3, 8:15 PM – Scotiabank Theatre, Cinema 13TALENT ATTENDING:
Michael Del Monte, Director
Janae Kroczaleski, Subject – April 27- 29, 2018
The Night of all Nights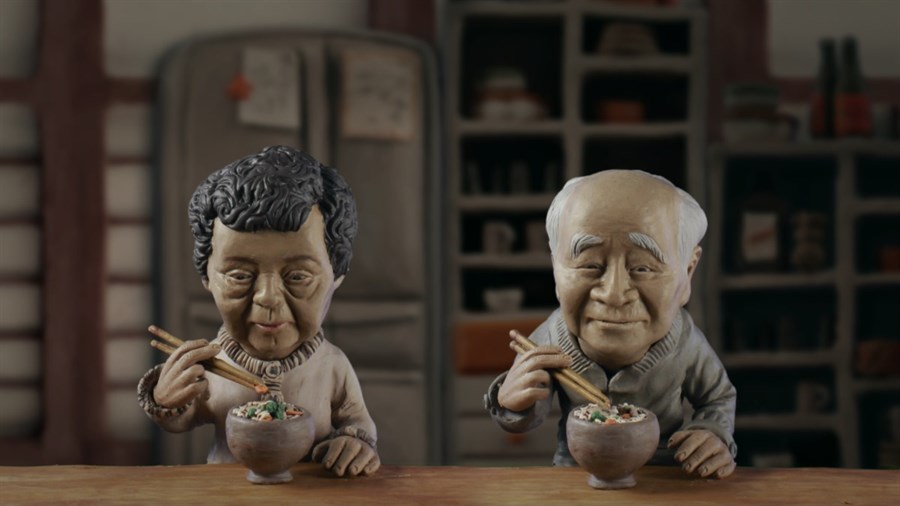 The Night of All Nights is a film about  couples who have been married for 60 years. Spending a lifetime, literally together. It explores people who can manage companionship and who still wants to be with a person the chose forever ago to being with until the end. It is lees and less in our current generation that we see couples make it to their 60th anniversary. The Night of All Nights by Yasemin and Nesrin Şamdereli (ALMANYA) portrays four couples from Japan, USA, India and Germany. The film is a light-hearted and humorous experience, which reveals the secrets of long-term partnerships and love.
The four couples featured have very unique relationships as they discuss their lifetime together. A Japanese couple married through an arranged marriage, a inter-caste love marriage from India, an old-fashioned German couple and a gay couple from the United States forced to take unconventional measures to spend their lives together discuss relationships, children, sex, love and lifelong commitment. Four stories told with love and compassion at the forefront. This is a sweet easy film for optimistic people 🙂
SCREENINGS:
Saturday April 28, 9:30PM – TIFF Bell Lightbox 2
Monday April 30, 12:45 PM – Isabel Bader Theatre
Friday May 4, 9:00 PM – Fox Theatre
TALENT ATTENDING:
Yasemin Samdereli, Director – April 27-30, 2018