KO Review Blood Hunters
A KO Review by Emily Mody
Blood Hunters is a feature length horror film directed by Tricia Lee. The film follows a single mother, Ellie Barnes (played by Lara Gilchrist). The film opens with Ellie waking up in an abandoned medical facility to find that she is nine months pregnant. Her last memory is of collapsing in a drug-induced overdose outside her house. When she attempts her first escape from the facility she realizes that there is much more pressing and sinister issue at hand. Creatures that keep to the shadows and hunger for human blood have overrun the facility and Ellie is the last remaining survivor.
Blood Hunters is a captivating film, but perhaps too saturated with content. It seems like the writers almost tried to do too much with the story. The bulk of the story was good and I thought the scary elements were also good and effective but there were definitely aspects of the story that I didn't enjoy. I don't want to spoil the story for anyone who is interested in seeing Blood Hunters so I will not discuss the plot elements in detail here. I will just say that I think there was too much involved and the story could have been greatly simplified while still maintaining the same impact. Due to some of these elements Blood Hunters actually seemed like more of a science fiction film rather than a horror film. I think the lead actress, Gilchrist, is very talented and did a very good job portraying the story and emotion behind her character. Unfortunately, the rest of the actors fell pretty flat for me. I just didn't care to get invested in the other characters.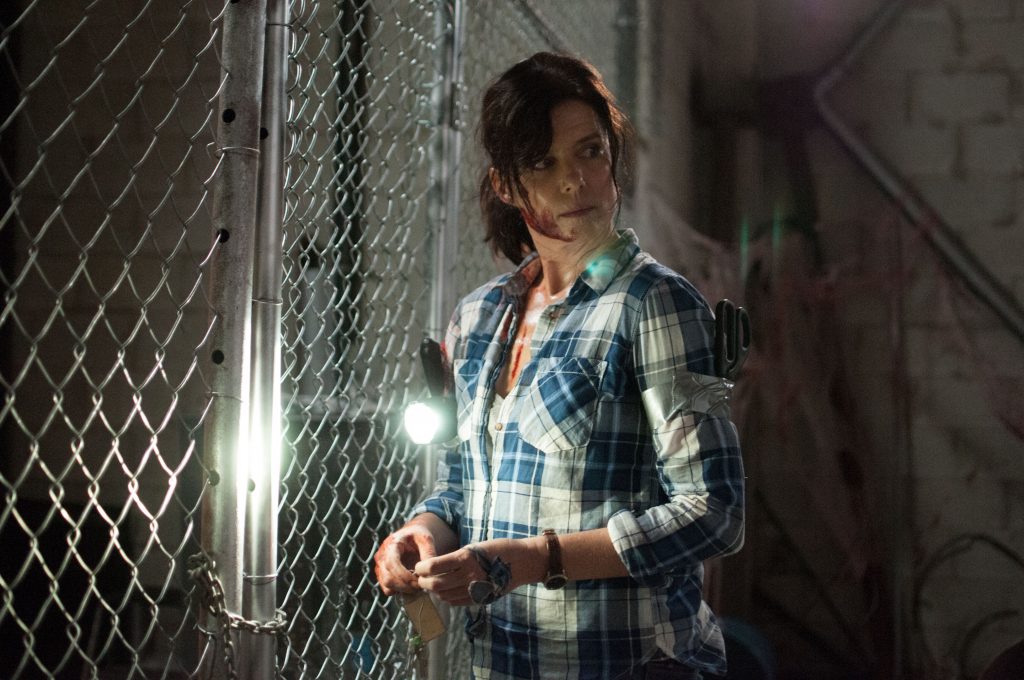 There were some aspects of Blood Hunters that really reminded me of the first time I watched Saw directed by James Wan. The similarities of the plot were most notable when Ellie awoke in the facility with no recollection of how she got there and had no means of escape. After about the first twenty minutes of Blood Hunters, however, that's pretty much where the comparisons stop. As I said, Blood Hunters begins demonstrating many plot techniques that seemed to belong to the science fiction genre rather than horror. I feel that Saw stays very true to the horror genre throughout the entirety of the film.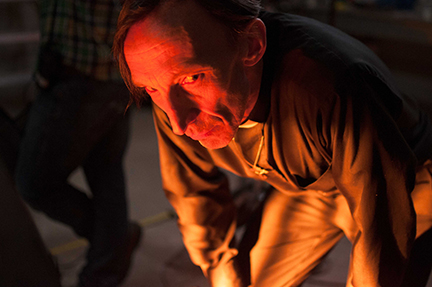 I would definitely recommend Blood Hunters to anyone who is a fan of the horror/sci-fi genre mix. I think that for the individuals who are a fan of this genre mix the film would've been a fun watch; unfortunately it just wasn't for me. If you are a sensitive viewer it is important to note that Blood Hunters contains discussion of self-harm and suicide. There is also graphic violence, gore, and drug use. I was unable to find any information on whether or not Blood Hunters has been rated yet but hopefully the information I have listed above will be enough to inform you.
Blood Hunters opens July 7-13, 2017 in Toronto, ON: Carlton Cinema (click HERE for showtimes) and in Edmonton, AB: Metro Cinema July 7, 2017 click HERE for showtimes.