KO Artist Feature @lilmoonchildd
2017 is beginning to shape up to be the year of the woman artist for #KOArtistFeatures. The more I look, the more incredibly vibrant and revolutionary the female instagram artist scene has become. It's incredibly inspirational and moving, to see women out there in the world becoming more of themselves through creative practices.
I first discovered artist@lilmoonchildd through my friend Annie's instagram@xotreatmentroom. From there, I saw her handle pop up everywhere!!!!  @lilmoonchildd created a movement on social media called the#insideoutchallenge.  The project seeks to start a conversation about mental illness bringing it from the shadows to a safe platform. Participants in this movement create their everyday makeup look on one side of their face, and on the other side of their face they create a look externally to how they are feeling internally. The results are incredible works of art specific to each individual's emotions.
@lilmoonchildd(aka. Yasaman Gheidi) is a 27 year old queer Iranian artist who has been through more than you can imagine. She has lived in many different parts of the world and has made Canada her home. By day she works as an X-ray technologist at a very busy hospital in downtown Vancouver, BC. But by night and every other waking moment she spends her time as a visual artist focusing on makeup and fashion. @lilmoonchildd uses her social media platforms to promote positivity and self love. At the end of the day@lilmoonchildd wants people to be inspired by what she is creating. @lilmoonchildd wants to promote empowered individuals to create change and feel beautiful in their own skin.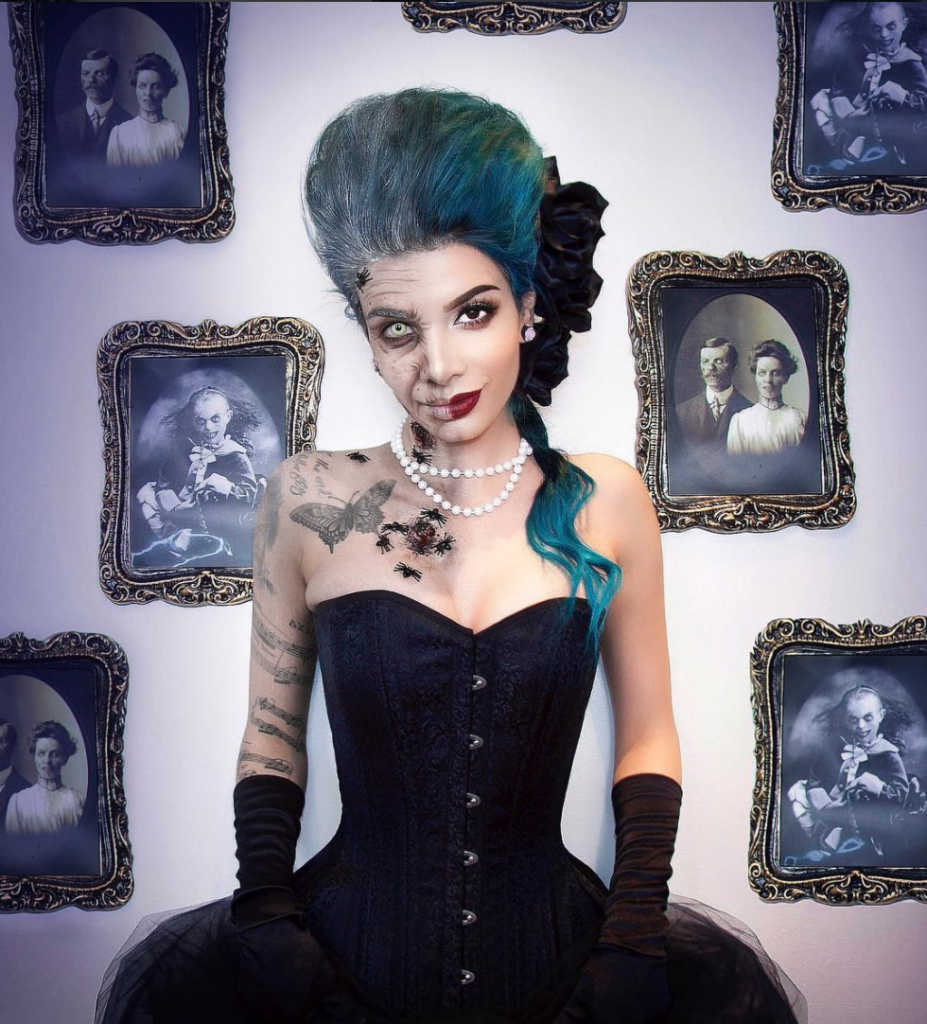 KO:Where did your idea for the #insideoutchallenge come from? Where was the concept born?
@lilmoonchildd:I wanted to create a positive way to start talking about mental health using the visual arts. I find that using makeup or visual art to illustrate emotions can be therapeutic. It's difficult to explain to someone how you're feeling using words that already have so many implied meanings or stigmas attached. Art, in my case makeup, is a way for people to illustrate their emotions using their creativity. The Inside Out Challenge is a project that seeks to start a conversation about mental illness bringing it from the shadows to a safe platform.
KO:What is your personal definition of art?
@lilmoonchildd:In its simplest form art is taking so many emotions, feelings, thoughts and transforming them into something that is often visual or auditory. There is no right way or wrong way – it is simply art.
KO:What is your Artistic Medium?
@lilmoonchildd:I focus on the visual arts using both makeup and fashion to communication ideas and thoughts.
KO:At what age did you decide you were an artist?
@lilmoonchildd:As a young child I never thought of myself as an artist. However, looking back now I think I would have considered myself an artist at an early age. I used whatever was available to create outfits, dolls, and pictures. There was no limit to what I would create, my imagination led the way.
KO:What is your earliest "art" memory that evoked the feelings inside you?
@lilmoonchildd:I don't have a distinct memory that stands out in my mind as being the key "art"memory. I didn't have a lot of money growing up so I used my creativity to create the toys that I often wanted. I remember carefully crafting many different women out of paper  so that I had dolls to play with. After a while I wanted them to be able to wear different clothes so I started creating different outfits for each woman. Before I knew it there were so many dresses, hats, and shirts that I had a hard time keep tracking of them all!
KO:What is your favourite film?
@lilmoonchildd:Pan's Labyrinth
KO:Who is your favourite fashion designer?
@lilmoonchildd:Alexander McQueen – I love how he constantly reinvented fashion.
KO:What are the staples of your wardrobe?
@lilmoonchildd:I always have an A-line dress (black), oxford styles shoes, and a statement jacket everywhere I go. Those are the keys to my outfit, but everything else just becomes part of my wardrobe.
KO:What kind of music do you like to listen to while you are working?
@lilmoonchildd:Honestly, I listen to EVERYTHING. One day you might catch me listening to an Indie artist who has only posted their stuff on YouTube and doesn't even have an album yet. Another day you might catch me listening to Classical or a movie soundtrack. I also occasionally listen to super goth music and/or metal. My most recent obsession is with the band Nostalghia.
KO:Who is your favourite artist?
@lilmoonchildd:I don't have a favourite artist, but instead I am influenced by cultural events, by nature, by certain colours combinations that I may see and what's around me.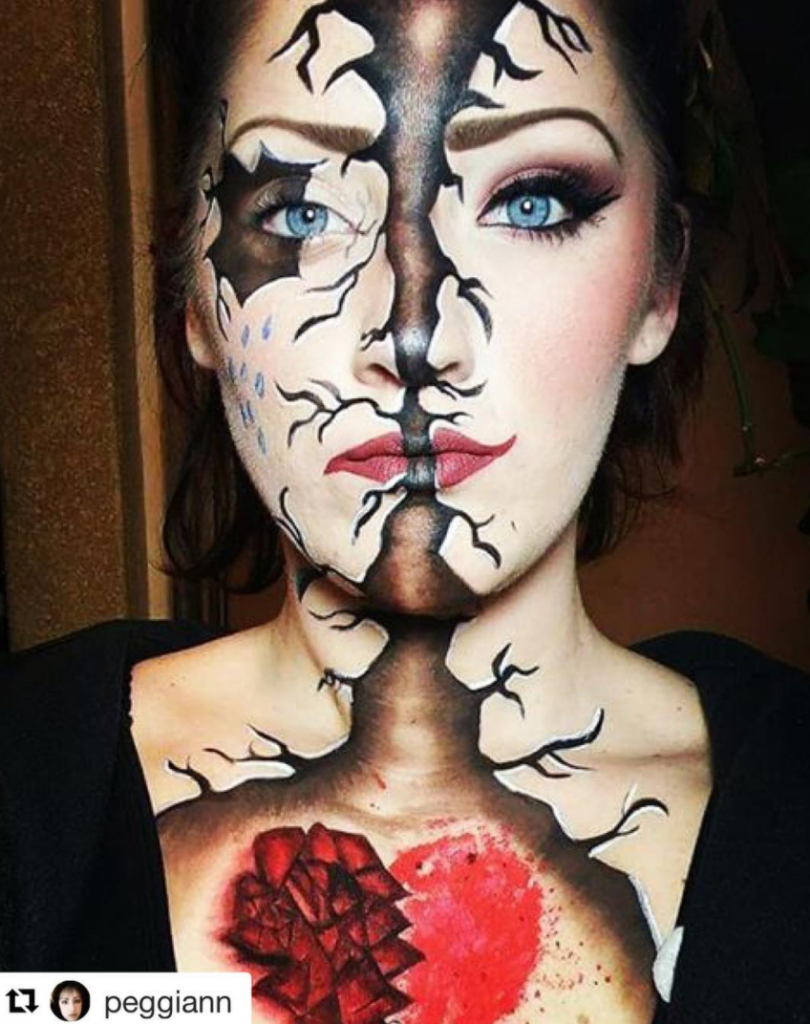 KO:What artistic movement or period has influenced you the most in your own practice?
@lilmoonchildd:I love the Victorian era, the corsets are so beautiful! The entire Victorian era with the rise of seances and the supernatural peaked my interest early on. I find that combining Victorian fashion with modern trends creates a beautiful juxtapose.
KO: What did your parents do that help encourage/discourage you in your artistic practice?
@lilmoonchildd:Generally my parents were very academic focused so the arts were never something that were considered an option when I was growing up.
KO:What advice would you give future artists?
@lilmoonchildd:No matter what's going on in your life, try it to feel it completely. When I say that I mean truly allow the raw feelings to touch you so that you can then take this and create something beautiful. Artists have a gift wherein they can often feel things so deeply that it can be very difficult to handle. I offer this advice to others – take all of your hardships and channel this into your art.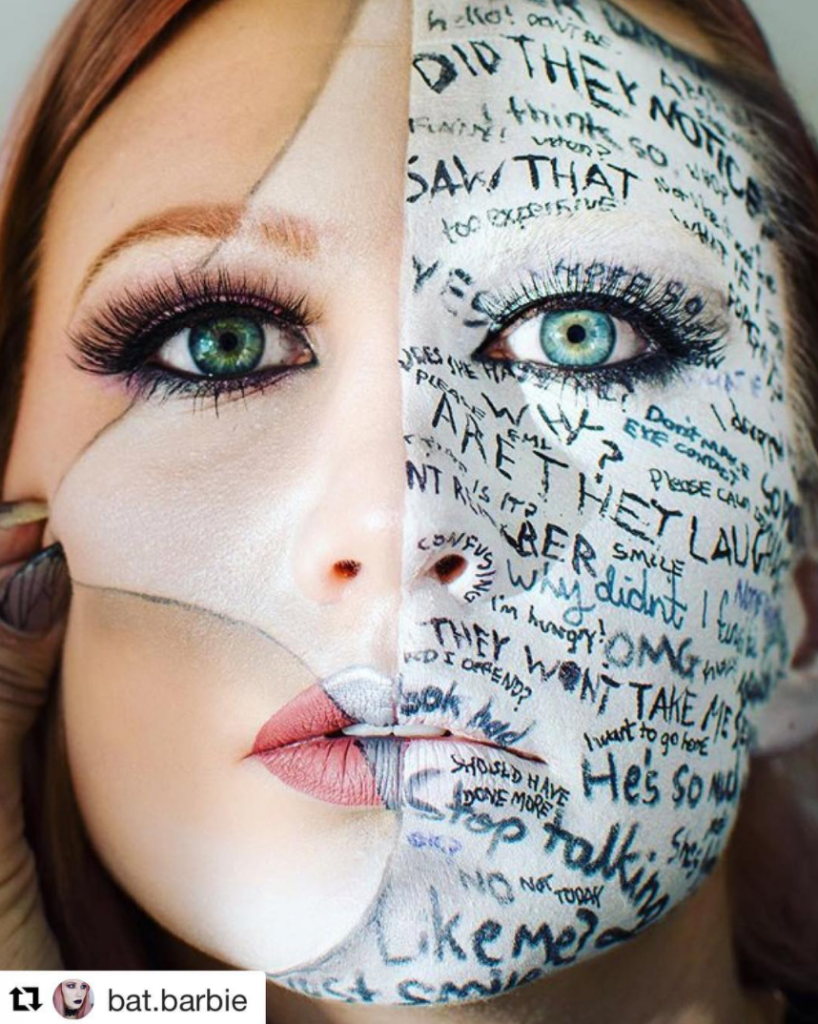 KO:Are you superstitious?
@lilmoonchildd:Nope, not at all.
KO:What does your creative process look like?
@lilmoonchildd:It's a mess. A lot of my best ideas have come to me in the shower, but it's not a straight forward process. If I could explain better I would, but picture a tornado meeting a library.
KO:Where do you create? Where is your studio?
@lilmoonchildd:I create in my home. Unfortunately, that also means that I no longer have a kitchen table and instead a studio. Honestly though, I create in whatever space I can. As an artist you use what you can get so although I would prefer a larger studio it doesn't inhibit me from creating.
KO:How has your style evolved?
@lilmoonchildd:My artistic style has evolved as I've learnt new tricks. I initially started by simply focusing on fashion shoots then evolved into makeup. As I began to become more comfortable in these two worlds I realized that I had voice that I could use for more than makeup and fashion. Most recently, you'll see me using both fashion and makeup to advocate for mental health, social justice and other causes that are dear to my heart.