KO 2017 Calgary International Film Fest Picks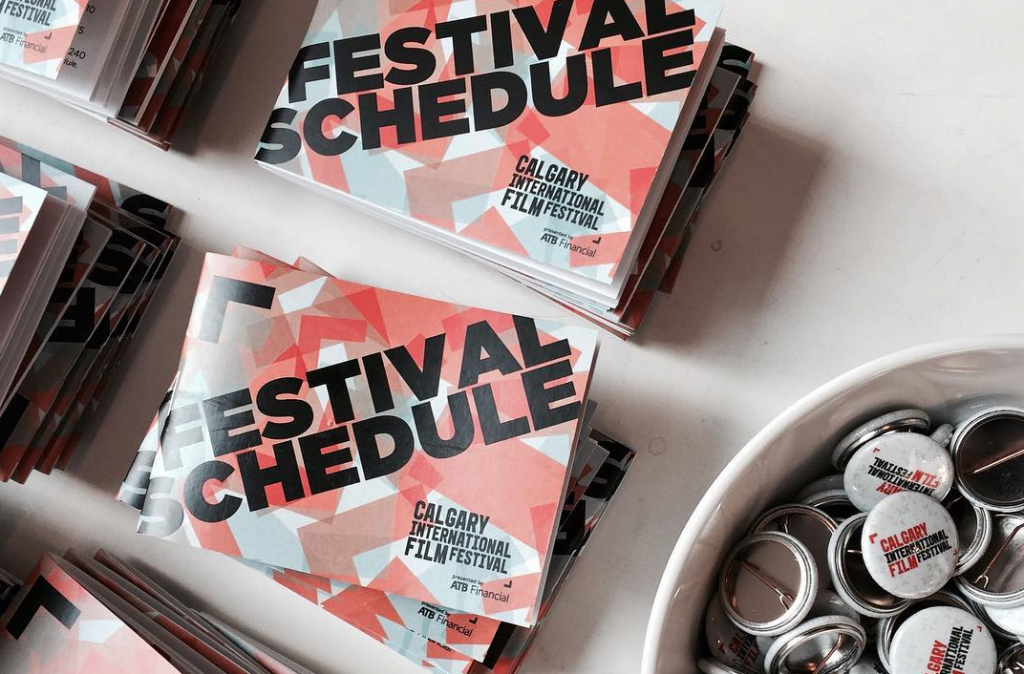 It's that time of year again… the time when all the Calgary film enthusiasts come together in the Cinema to line-up to watch a film they may never see again in this city.
The 2017 Calgary International Film Festival, which is no longer going by the acronym CIFF, is now a 12-day showcase of up to 200 multi-genre feature and short films from Canada and over 50 other countries.
It's really easy to lose track of the days and time while going on a Calgary Film watching marathon. I love the energy of the line-up and end up having great convo with other film goers about what films we have watched and their recommendations.
This year I picked out my top 5 MUST SEE Calgary film screenings:
LA LA LAND in Concert with the Calgary Philharmonic Orchestra
As if the music in LA LA LAND wasn't enchanting enough theatrically, you will have the opportunity to watch the film with the score performed live by the Calgary Philharmonic Orchestra. This love story won 6 Academy Awards last year, it is a really wonderful film that moved me.
LA LA LAND tells the story of Mia (Emma Stone), an aspiring actress, and Sebastian (Ryan Gosling), a dedicated jazz musician, who are struggling to make ends meet in a city known for crushing hopes and breaking hearts. Set in modern day Los Angeles, this original musical about everyday life explores the joy and pain of pursuing your dreams.
The film & concert takes place at Jack Singer Concert Hall on Thursday, September 21. Doors at 7 pm, film starts at 8 pm. There will be a 15 minute intermission.
BORG/MCENROE
Borg/Mcenroe will have its world premiere as the Opening Night Film of the Toronto International Film Festival (TIFF), but you can see it in Calgary! I love Shia LeBeouf and I wish he did more films. It makes it really special when he is anything nowadays because his roles are so few and far between. I especially love how he has been choosing to work with some amazing European directors in the past few years (like Lars von Trier, Andrea Arnold and now Janus Metz). Now he is back with Swedish superstar Stellan Skarsgård (they were both in Nymphomanic directed by Lars von Trier) who plays the coach in Borg/Mcenroe.
Based on a true story, this film recounts the legendary 1980 Wimbledon match between fierce rivals Björn Borg and John McEnroe.
With the match drawing near, the calm and methodical fan-favourite Borg contends with media scrutiny and pressure from his longtime coach Lennart (Stellan Skarsgård). Meanwhile, the hotheaded McEnroe fights against his underdog status while trying to reign in his temper. As the fierce matchup between these legends in tennis is finally settled on the court, BORG/MCENROE recounts the game that had the world at the edge of its seat.
AT GLOBE CINEMA DOWNSTAIRS
Shut Up and Say Something
I saw Shane Koyczan perform his spoken word poetry live in Calgary in 2015 at the Glenbow Museums previous fundraiser Schmancy. When Shane got up on stage and started his melodically timed spoken words, I was brought to tears because I had never heard anyone use words in such a way that eloquently expressed emotion. I will never forget it, and if you ever get the chance to see him live, you absolutely must.
Until then, you should really watch this documentary Shut Up and Say Somethingwhich is both an introduction to his poetry and an exploration of his relationships with those around him. It highlights his journey of seeking reconciliation with his father who abandoned him at an early age, and how in order to accomplish this, Koyczan has to rely on his poetry's vulnerability like never before.
The Queen of Spain
If you know anything about me, you would know Spanish cinema is my most beloved genre of film. Last year I ugly cried solo at the Calgary International Film Festival watching Julieta (the Pedro Almodóvar film). That was slightly embarrassing. Luckily this Spanish film is a comedy.
THE QUEEN OF SPAIN pokes fun at Hollywood and Spain's studio system in the mid-1950s. This film premiered at the Berlin Film Festival in February and was met with a long standing ovation, the film was nominated for five Goya Awards held this past March, including a nomination for Cruz as best actress.
WEDNESDAY SEP 27, 6:45 PM
AT CINEPLEX EAU CLAIRE 5
SATURDAY SEP 30, 12:30 PM
AT GLOBE CINEMA DOWNSTAIRS
The Florida Project
Writer and Director Sean Baker's follow-up to the 2015 breakthrough film TANGERINE (shot on an iphone 5S), The Florida Project sets him apart, illustrating his ability to highlight complex topics with stunning cinematography and chemistry. Sean Baker is super talented and dynamic in his skills, so I would watching anything he write and directs.
In The Florida Project six-year-old Moonee lives in the shadows outside Disney World with her unconventional family in this heartwarming look at childhood innocence. Willem Dafoe plays the property manager Bobby who becomes a friend and father figure the Moonee's mother, a young woman struggling to provide a life for her and her daughter.
AT GLOBE CINEMA UPSTAIRS
For full schedule and to purchase passes and tickets visit www.calgaryfilm.com