Back to School at Southcentre
It's that time of year, when us moms have to switch gears from driving around with the windows down blasting Truth Hurts from Lizzo while drinking refreshers to making lists and lunches while slamming copious amounts of black coffee. I live by making to-do lists and when the girls and I planned to go back to school shopping at  Southcentre  this week, this list got a bit more complex…
It's the last week of August and I am just learning about all the new aesthetics that my girls want to build their style goals on. Over this summer, I learned about the VSCO Girl Aesthetic but just this week I was informed there are two more styles I need to learn about: Soft Girl and E Girl Aesthetics. I made a cheat sheet to break it down (which my kids found hilarious) for all the mom's out there with pre-teen daughters who may also be confused and trying to figure this all out. You have no idea how many bizarre vlogs I had to watch to get here…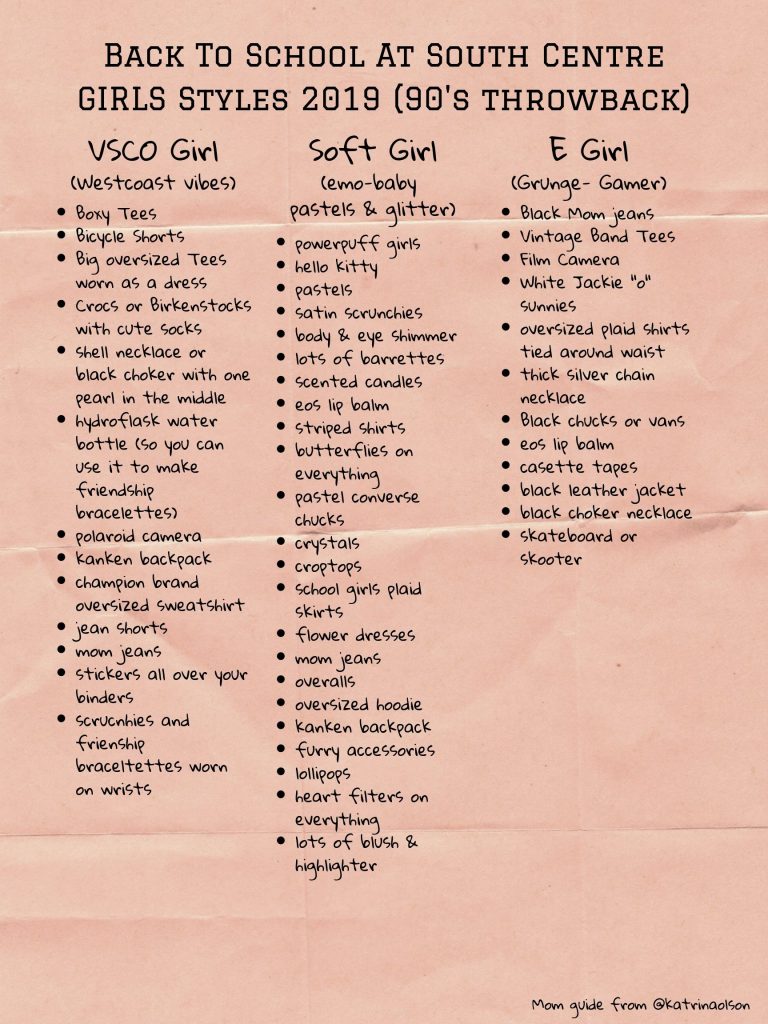 The girls and I headed to  Southcentre  Mall here in Calgary to find many of the things on the above list to define their own style. I have so much fun learning from them all about the new looks, which let's face it, are mostly just late 80's and early 90's throwbacks which I myself strived for on the first day of school once upon a time. My girls are a year apart, but when it comes to style they are as far apart as they could possibly be. Tala loves fashion as much as I do and uses tik tok for inspiration. Persia is really sporty and loves the Billie Eilish tomboy, comfort based aesthetic. I love the gender fluidity of all three of the aesthetics the girls taught me about, so no matter what someone's style is, they can incorporate elements from any or all of these aesthetics.
Southcentre  has a vast selection to complete any of these back to school looks. Here is what we came up with…
See all the stores in  Southcentre  by clicking  HERE .
These are the best places to shop  Southcentre  for:
Crocs: Journeys & Flip Flop Shops
Scrunchies: Claires & American Eagle
Band Shirts: Spencers, Sunrise Records & American Eagle 
Water Bottles: Sportinglife, Twisted Goods, Flip Flop Shops and Sport Chek (ONLY place that carries hydroflask brand)
Shell Necklace and Chokers: Claires
Oversized Sweaters: H&M, American Eagle, Aritzia, The Bay, Old Navy and Gap
Backpacks: Browns, Sporting Life, Spencers, Sportchek and Journey's (this is the ONLY place that sells the Kanken brand)
Mom Jeans: The Bay, American Eagle, Aritzia, H&M, Below the Belt, Gap, Bootlegger and Old Navy
EOS lip balms: Shoppers Drug Mart
Metal Reusable Straws: Twisted Goods
Pastel Crop Tops & Crystals: American Eagle and Aritzia
Champion Brand Sweatshirts: Sporting Life, Sportchek, Footlocker and Boathouse
Blush & Highlighter: Sephora, Shoppers Beauty Boutique and MAC cosmetics
Polaroid or Film Cameras: Saneal Cameras and Shoppers Drugmart
Converse Chuck Taylor & Vans: Journeys, Sporting Life, Browns, Footlocker and Sportchek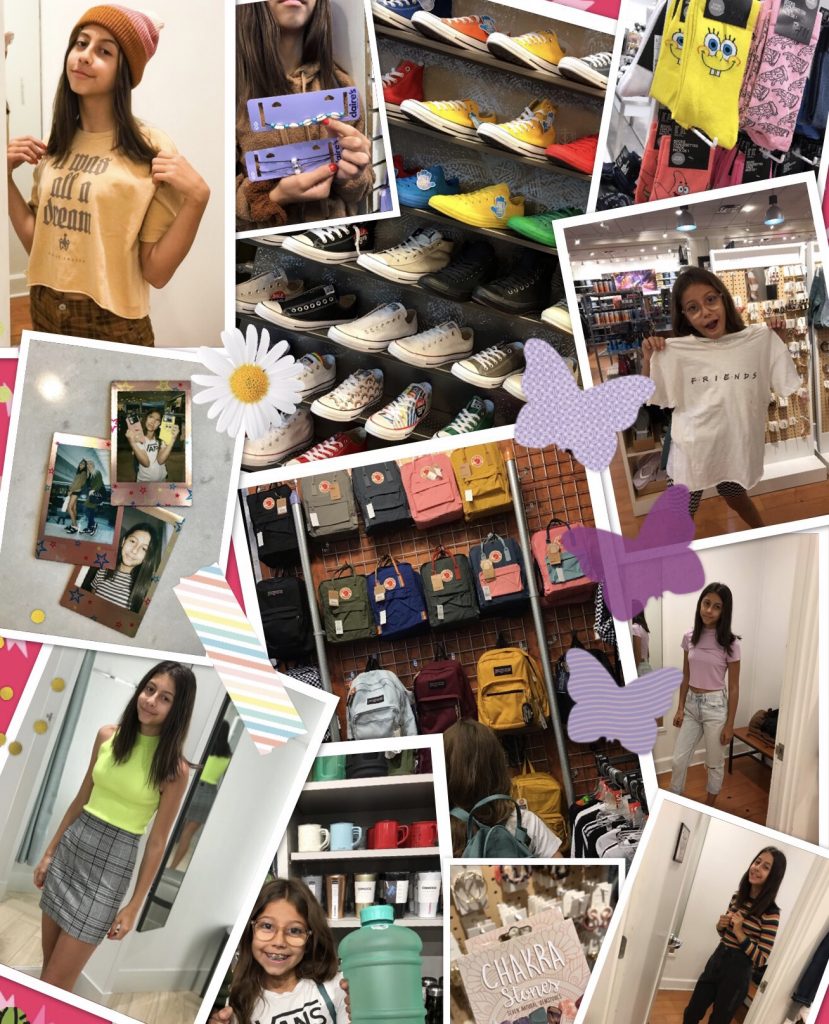 *Sponsored Content*